Celebrate some of the most iconic figures in Berks County history as they come alive for a family Christmas favorite with a local local twist.
Berks heroes, both alive and long-gone, make appearances opposite Ebenezer Scrooge in a "Berks County Christmas Carol," created specifically for Genesius Theatre in Reading and running Friday through Dec. 19. The production also highlights many popular places in the Reading/Berks area.
"A Berks County Christmas Carol" is a localized and modern-day musical version of Dickens' holiday classic, written and adapted by L J Fecho, Genesius' artistic director, and featuring music composed by Genesius cofounder, Michael O'Flaherty. The production is directed and produced by Fecho; and O'Flaherty returns to the Genesius stage in the role of Scrooge.
"A Berks County Christmas Carol" takes place in 2021 downtown Reading. When Scrooge travels back to his younger years, it is in Berks County in the 1950s.
The production has been set in many different time periods. At the professional regional theater, Goodspeed Musicals, the show was set in Connecticut in 1925, and Scrooge ventured back to the late 1800s. At Goodspeed, Scrooge was played by Robert Cuccioli, Broadway's original Jekyll & Hyde, and the production ran for 3-sold-out holiday seasons. The historical spirits in that production were J. P Morgan (Jacob Marley), Benedict Arnold (past), P. T. Barnum (present), and Mark Twain (future).
For the Redhouse Performing Arts Center's presentation of "A Syracuse Christmas Carol," the story was set in 1999, and Scrooge was shown his past life in the 1940s. Fred Grandy, of TV's "The Love Boat" fame played Scrooge in that production. In the Syracuse production, the historical figures included L. Frank Baum, who wrote "The Wizard of Oz" (present), and Rod Serling, of "The Twilight Zone" (past). Both shows were directed by Broadway/regional actor and director, Hunter Foster.
"A Berks County Christmas Carol" features a local cast of 30 talented adults, teens and kids. Genesius veteran Christopher Sperat plays all three spirits that visit Scrooge. Genesius is keeping the identities of the local historical people Sperat portrays a surprise.
Another Genesius veteran, Kevin Cooper, plays Scrooge's dead partner, Jacob Marley, in the persona of an infamous Reading racketeer from the corrupt 1950s and '60s. Cooper is also the music director and conductor for the show.
Other cast members are Daniel Graf as Bob Cratichit; Jennifer Parker Scott as Martha Cratchit; Ellen Rochlin as Kathy Cratchit; Harrison Brumbaugh as Tiny Tim; Bo Irwin as young Ebenezer; Cecilia Cooper as Isabel, Ebenezer's fiancé; Dara Himes as Jen, Scrooge's sister; James Haggerty as Harry, Scrooge's nephew, and Jonathan Erkert portraying several roles throughout the musical.
Dan Pardo is consulting on the music; Sophie Xiong is the show's choreographer. The set design is by Randall Hauk, lighting design by Zack Spadaccia, sound design by Albert Garcia, and costume design by Cathy Miller. Orchestrations are by Dan DeLange.
O'Flaherty recently retired after 28 years as resident music director of the renowned Goodspeed Opera House. While there he conducted more than 100 musicals, working with many of Broadway's best directors, actors, and producers.
Genesius will present a special sensory friendly production at 10 a.m. on Dec. 19 in association with the Autism Society of Berks County. Tickets can be purchased through the Autism Society.
Through a grant from the Wyomissing Foundation, Genesius is offering 250 free tickets to frontline over the 10-performance run. To reserve those tickets, email GenesiusXmasCarol@gmail.com and include phone number and possible dates/times you would like to attend the show, and a Genesius representative will get back to you.
Performances are at 7:30 p.m. Dec. 10, 15, 16 and 17; 2 and 7:30 p.m. Dec. 11 and 18; and 3 p.m. Dec. 12 and 19.
Tickets cost $17.50-$32.50
Masks are required for all audience members.
'Who's Holiday' returns to Civic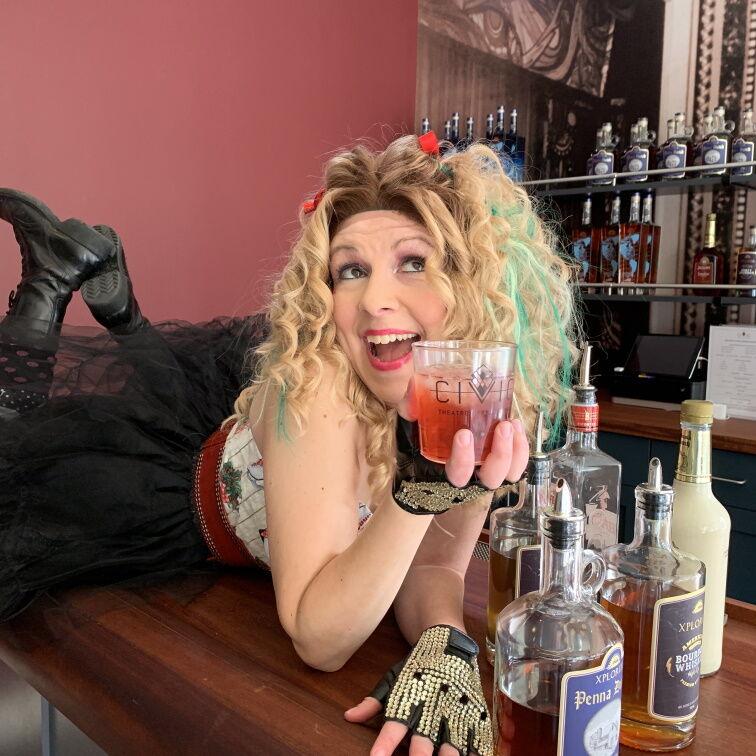 The Civic Theatre in Allentown is bringing back the adult comedy "Who's Holiday!" on Friday through Dec. 19.
Civic first staged the show in 2019 for a sold-out run. It returned in 2020, but its run was cut short by the COVID-19 pandemic.
In Matthew Lombardo's one-woman show, Cindy Lou is all grown up and struggling with the after-effects of being thrust into the spotlight at too young an age.
In this satirical spin on Dr. Seuss' "How The Grinch Stole Christmas," Cindy Lou is now in her mid-40s and living in her late-uncle's run-down trailer on the side of Mount Crumpit on the outskirts of Whoville.
Since she is no longer welcome in Whoville due to her sensational past, Cindy Lou decides to throw a Christmas Eve party for her now-estranged friends in the hopes of rekindling a glimmer of her triumphant Christmas past. Over the course of the evening, while Cindy preps for her party, she recalls that Christmas Eve she first met the Grinch, as she explains to the audience exactly how and why she ended up in that trailer, all the while having more than just a few drinks.
Will Morris directs, and Cheryl Moritz plays the hapless Cindy Lou in this wildly funny and heartfelt comedy that is for mature audiences only.
"Who's Holiday!" had its off-Broadway debut in 2017. The show had originally been announced for a 2016 premiere, but the production was canceled less than a month before previews were to begin, when Lombardo and the show's producers received cease and desist letters from Dr. Seuss Enterprises, citing copyright infringement.
Following a year-long legal battle, a U.S. district court ruled in favor of Lombardo in 2017, affirming the play is indeed a parody and protected free speech.
Performances will be at 8 p.m. on Dec. 10, 11, 16 and 18; at 3 p.m. on Dec. 12 and 19; at 8 and 11 p.m. on Dec. 17.
Proof of vaccination is required, and masks be worn.
Tickets cost $29 for adults and $27 for students, seniors and members of the military.
'A Christmas Carol' at Steel River Playhouse
Steel River Playhouse in Pottstown has brought the Dickens classic "A Christmas Carol" back to its theater at 245 E. High Street through Dec. 19.
According to the theater, "the community voted and asked us to do this one again."
The musical adaptation of Charles Dickens' most well-known story was written by Broadway's Alan Menken (Disney's "The Little Mermaid," "Little Shop of Horrors") and Lynn Ahrens ("Ragtime," "Seussical"). The music brings new life to the classic tale of "A Christmas Carol," a traditional holiday ghost story that ultimately shows us that choosing love will bring us redemption and acceptance of our fellow man.
"We are so excited to welcome audiences back to live theater on High Street and know that when we all work together, we can ensure performances like this season after season," said Rita Pederson, Steel River's managing director.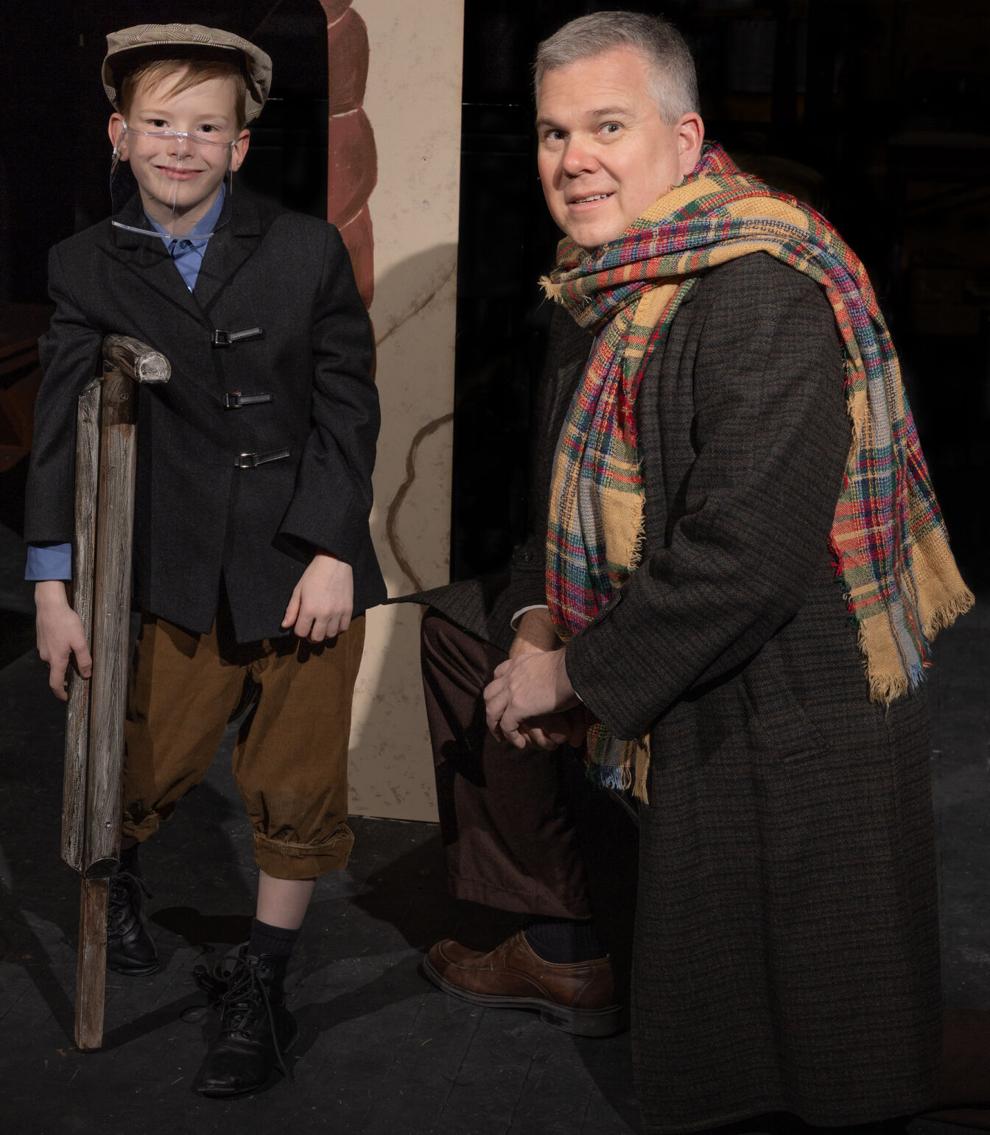 The cast features Joe Ciresi as Ebenezer Scrooge along with many members of the cast who performed the last time the theater presented the popular musical. Other cast members include Rob Tilley as Bob Cratchit and Owen Ahlmer as Tiny Tim.
Michael Licata directs, and Julie Eurillo is music director.
Performances will be at 8 p.m. on Dec. 10 and 17; at 2 and 8 p.m. on Dec. 11 and 18; and at 2 p.m. on Dec. 12 and 19.
Tickets cost $29 for adults, $24 for seniors, and $17 for students and children over 5.
Masks are required in the theater.
Bach Choir to present Christmas concerts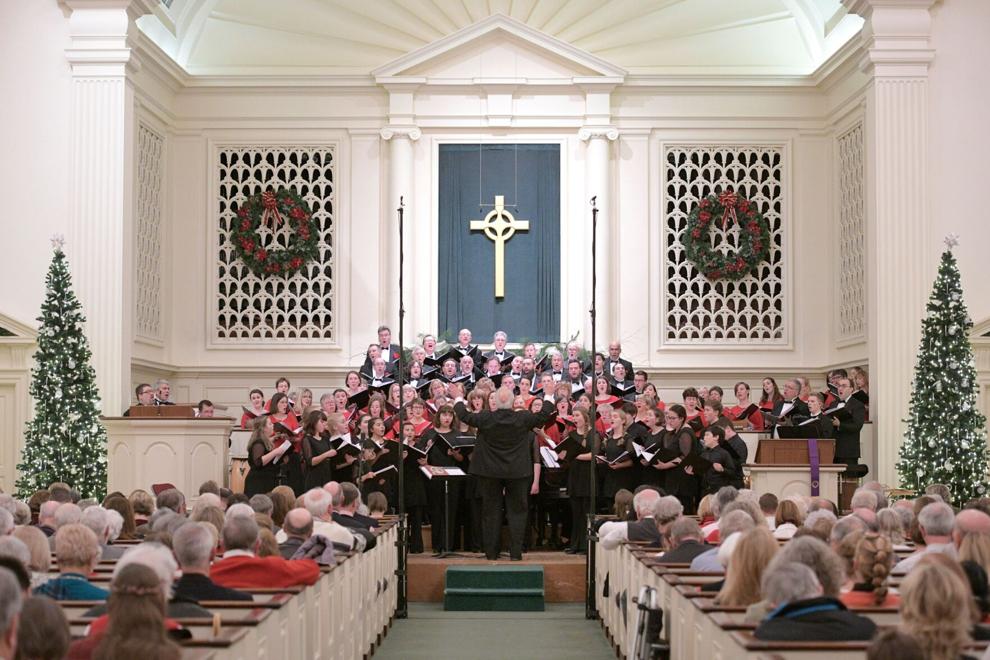 The Bach Choir of Bethlehem will perform all three parts of Bach's "Christmas Oratorio" both in-person and live-streamed at two concerts this weekend.
Greg Funfgeld, artistic director and conductor, will lead the choir and The Bach Festival Orchestra with guest soloists Agnes Zsigovics, soprano; Daniel Taylor, counter-tenor; Lawrence Jones, tenor; and Christophéren Nomura, bass-baritone.
The Christmas Oratorio tells the story of the Nativity with some of Bach's most evocative music - trilling flutes and oboes, heraldic trumpets, thundering drums, and lightning-fast strings, coupled with joyful choruses, tender, intimate arias, and a stunning evocation of the shepherds' pipes playing across a pastoral scene.
Part 1 announces the birth of Christ and reflects on the holy child. In Part 2, the angel appears to the shepherds in the field, and in Part 3, the shepherds go to find Mary, Joseph, and the baby Jesus; the shepherds return to their fields, glorifying God.
Following the Oratorio, join the choir in a carol sing, including the traditional "Silent Night."
The first concert will be at 8 p.m. on Saturday at First Presbyterian Church of Allentown, 3231 W. Tilghman St.
The second concert will be at 4 p.m. on Sunday at First Presbyterian Church of Bethlehem, 2344 Center St.
Tickets cost $38 for adults and $9 for students.
Proof of vaccination is required, and masks must be worn during the concert.
The Bethlehem concert also will be live-streamed at 4 p.m. Tickets for the livestream cost $20.
Ballet Guild to present 'The Nutcracker'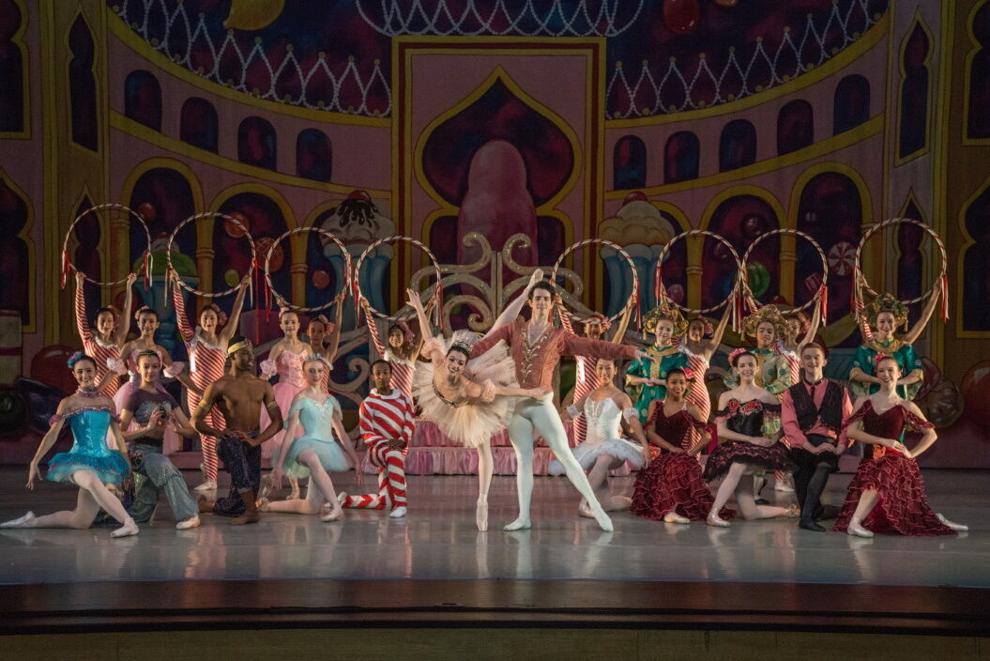 The Ballet Guild of the Lehigh Valley will present the "The Nutcracker," set to the music of Tchaikovsky. The ballet is a holiday tradition that delights both young and old. In the simple story, a girl falls asleep and is magically whisked to a Christmas fantasyland, where her nutcracker has transformed into a handsome prince and lovely ballet dancers perform for her entertainment.
The holiday classic, featuring guest artists from the world's finest ballet companies and youth dancers from the Pennsylvania Youth Ballet, will be at 2 p.m. on Saturday and Sunday at Baker Hall, Zoellner Arts Center, Lehigh University, 420 E. Packer Ave., Bethlehem.
Karen Kroninger Knerr is artistic director of this beautiful, innovative performance, which features Dayesi Torriente as the sugar plum fairy and Arian Molina Soca as her cavalier. Torriente and Soca are principal dancers with Philadelphia Ballet.
Tickets cost $27, $35, $40, $45 and $50.
Masks are required indoors on Lehigh's campus.
2nd Friday in West Reading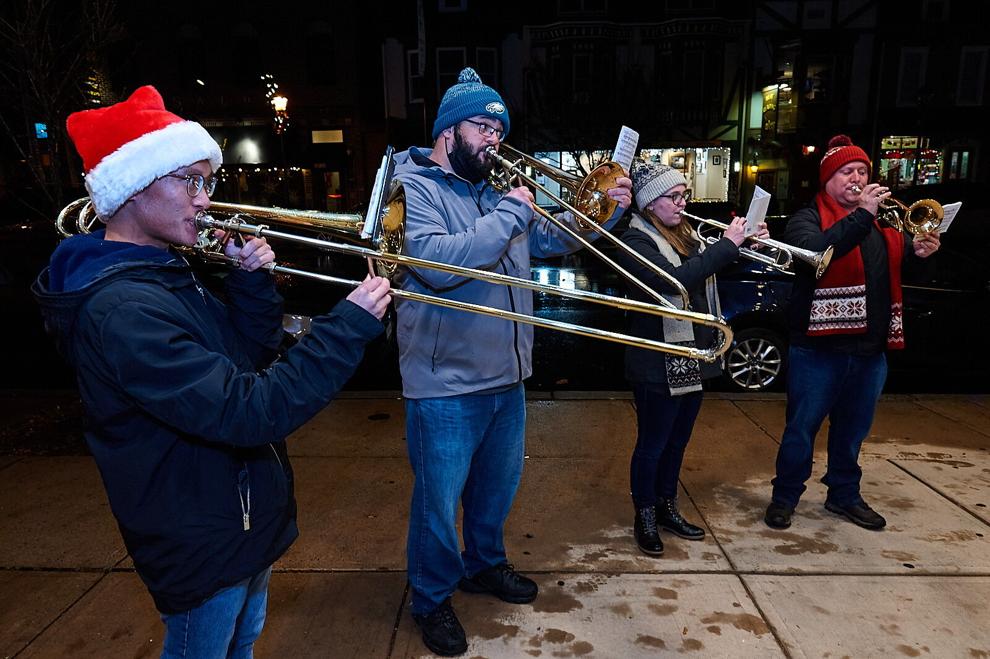 Every second Friday of the month, the West Reading shops and restaurants celebrate with "2nd Friday on the Avenue," hosted by the West Reading Community Revitalization Foundation.
On Friday, celebrate the season with a "Nifty Gifty" theme, with merchants offering unique gifts, warm refreshments, and a fun game night.
A brass quartet will be strolling the avenue as they play holiday tunes from 6 to 9 p.m.
Happenings on 2nd Friday include game night at Simply Bold Cafe, 550 Penn Ave. Bold will be open until 7 p.m. Bring your own game or choose one of theirs.
Be Mine Boutique, 637 Penn Ave., will be serving cookies and cocoa to shoppers. You can also browse and create a wish list for Santa until 8 p.m.
The Art Room, 633 Penn Ave., will offer discounts on the large vintage ceramic trees. Trees come with wiring and lights; you add the paint and sparkle. The Art Room will be open from noon to 8 p.m.
'A Jazzy Holiday' at Symphony Hall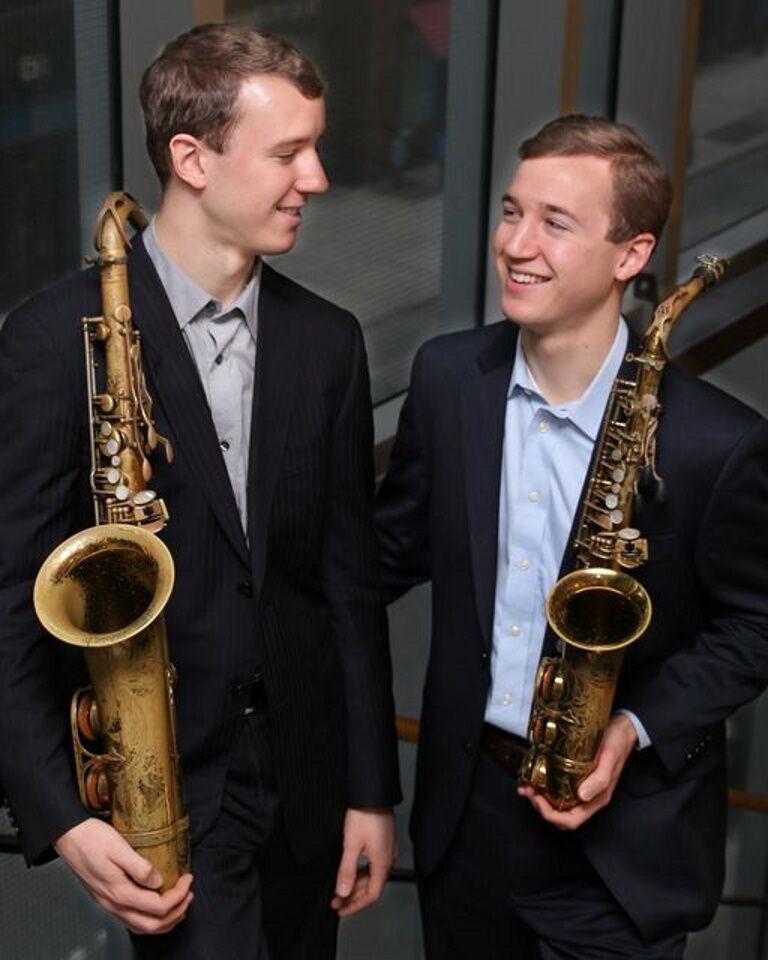 Twin brothers Peter and Will Anderson will deliver "A Jazzy Holiday" concert with favorite tunes of the season, like "Deck the Halls," "Jingle Bells," "Silent Night," and much more at 7:30 p.m. on Friday at Miller Symphony Hall in Allentown.
The concert is part of Miller Symphony Hall's Jazz Upstairs series.
The brothers are virtuosos on clarinet and saxophone and celebrate holiday music over the centuries with a jazz sextet performance interwoven with an entertaining historical narrative. Other songs include "Oh Tannenbaum," "Greensleeves," "Hark the Angels Sing," "Auld Lang Syne," "Jolly Old St. Nicholas," and "Hanukkah oh Hanukkah."
Tickets cost $30 in advance and $35 at the door, if available.
Proof of vaccination is required, and masks must be worn during the concert.