As theatrical groups across the region, begin to return to live theater, Genesius Theatre will be back on its stage in Reading for the first time in 18 months to present "Bright Star," the new musical from Grammy, Emmy, and Academy Award-winner Steve Martin and Grammy Award-winner Edie Brickell on Friday and continuing through Oct. 10.
Inspired by a real event, "Bright Star" tells a tale of love and redemption set against the backdrop of the American South in the 1920s and '40s and features a classic bluegrass/Americana musical score.
"'Bright Star' will make you laugh until you cry," said LJ Fecho, director. "I think it's one of the best musicals ever written, and we are thrilled to be bringing it to our wonderful audiences."
Genesius is also unveiling its new lobby, box office, and foyer, made possible from a grant by the Stanley Foundation and designed by Lyndsey Bosold Hinkle of Wise Interiors. Work was done by Habitat for Humanity of Berks County and David Neel of Production Solutions.
The story follows writer Billy Cane, recently returned from World War II, and Alice Murphy, the editor who takes a chance on him. As Billy mines his childhood home for engaging stories, Alice sets out to explore the pain and mystery of her own small-town past. The overlapping secrets they uncover lead them to a startling and heart-warming connection.
Steve Martin has been a prolific comedian, musician, and writer dating back to the 1960s, when he first came to public notice as a writer for "The Smothers Brothers Comedy Hour." He began his playwriting career in 1993 with "Picasso at Lapin Agile." A lifelong banjo-player, he is a frequent collaborator with the bluegrass band Steep Canyon Rangers.
Edie Brickell is a singer-songwriter who first achieved fame with her band The New Bohemians in the 1980s with the single "What I Am." She began a successful solo career in the 1990s and founded the band The Gaddabouts in 2010. Martin and Brickell previously collaborated on the bluegrass/folk album "Love Has Come For You," of which the title song won a Grammy Award for best American roots song in 2013.
Fecho called the show's cast "one of the best you could ever find on any stage in the region."
Emily Rhinehart stars in the tour-de-force role of Alice Murphy and James Haggerty plays Billy Cane.
A unique feature about the cast is there are many of the Cooper family, who have long been part of the Berks County theatrical scene, in the production, including Kevin Cooper, Cecilia Cooper, Elizabeth Cooper Kelly, Spencer Kelly, Jennifer Parker Scott, and Violet Scott.
Also in the cast are Andrea Keck, Amy Bourey, Jeffrey Jones, Peter Bourey, Dara Himes, Andrew Ortiz, Panayiotis Clauser , Mike Pardo, Riley Spannuth, Colleen Klahr and an ensemble of more than 20 children and adults.
Music direction is by Christopher Sperat, and choreography by Jericho Joy. The set and lights are designed by Zack Spadaccia, costumes designed by Dara Himes and Cathy Miller, and sound designed by Albert Garcia. The sets are built by Randall Hauk, Bo Irwin, Dave Neel and Betty Gerstner, with scenic art by Anabeth Butt and Marjory Ewald.
The cast and crew will not be wearing masks, but all front-of-house Genesius volunteers will be. Audience members are required to wear masks.
Performances are at 7:30 p.m. on Friday and Saturday and Oct. 6-9; and at 3 p.m. on Sunday and Oct. 10.
Tickets are $17.50 to $33.50.
Festival UnBound returns to Bethlehem
When Touchstone Theatre in Bethlehem held its first Festival UnBound in 2019, it was planned to be a one-time event, but the 10-day festival, which examined the impact of the closing of Bethlehem Steel 20 years earlier, was so well received, Touchstone adapted the festival for COVID-19 safety, with outdoor and livestreamed events in 2020.
This year, Festival UnBound returns for its 2021-22 season. The five-day celebration of visual arts, music, dance, original theater and community dialogue will run through Sunday at venues in Bethlehem.
This year's festival is all in-person, although many of the events are still outdoors, in the form of plays, discussions, dance parties and jam sessions by Touchstone members, local artists and guest artists from beyond the Lehigh Valley.
"It's fulfilling to see the various initiatives started in year one of the festival grow and take shape in different and deeper ways in the third year," said artistic director Jp Jordan. "You can look at the accomplishments of UnBound's homecoming and Latinx leadership committees to see how these recurring events can really bring people to the table and build a stronger community. It's also very exciting to bring new partners into the fold, such as our first of hopefully many collaborations with the Indian American Association of the Lehigh Valley."
At 7 p.m. on Thursday, enjoy "East Meets West: An Evening of Indian Dance" at Touchstone's outdoor Barrio Stage, 321 East Fourth St., Bethlehem. Members of the Indian American Association of the Lehigh Valley will lead the audience in learning Bollywood and Garba folk dance.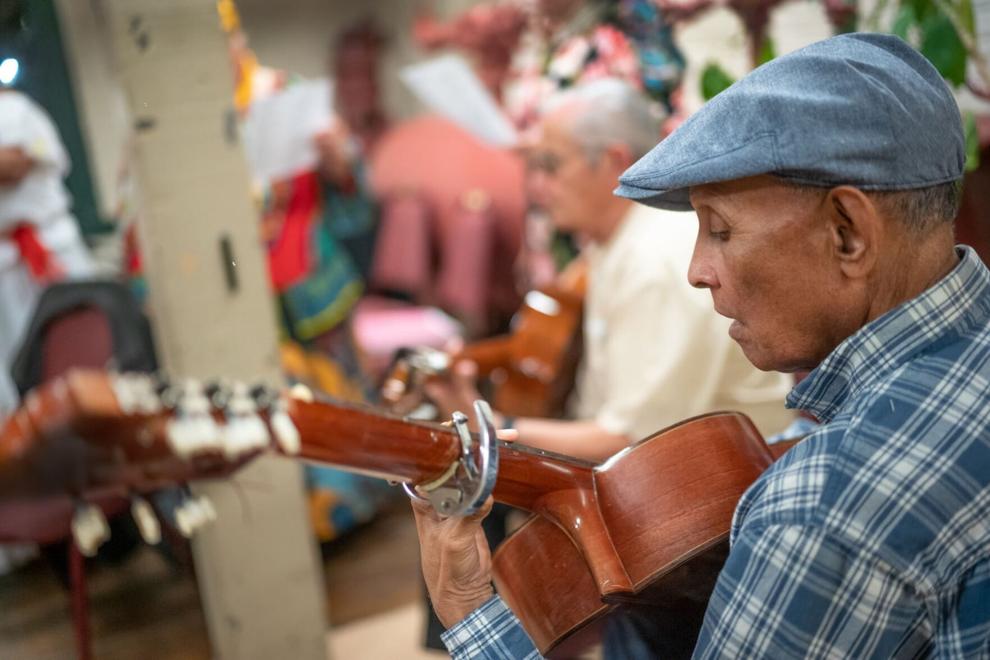 Bring your musical instruments to play or just sing along at "Bombazo," a celebration of Latinx culture at 7 p.m. on Friday at the Barrio Stage. Join in the community jam session or just enjoy the food, friendship, and fiesta.
Touchstone will partner with the Bethlehem Food Co-op, friends from Afros in Nature, and youth from the Bethlehem Area School District for "Mending the Food Chain," a morning of performance and conversation about issues with the food chain, at 10 a.m. on Saturday at Esperanza Garden on the South Bethlehem Greenway between Taylor and Webster streets.
From 1 to 4 p.m. on Saturday, discover "(re)Making Our World," which will include art inspired by the intersectional disability arts movement. Works will include films about Kinetic Light, an acclaimed dance ensemble that features disabled dancers, a visual arts exhibition, and a theater performance examining questions of aging and independence. All are at Charles A. Brown Ice House, 56 River St., Bethlehem.
Listen to the voices and experiences of black women at "Homecoming: Black Women Speak" at 5 p.m. on Saturday at the Barrio Stage.
There will be a "devotional gathering" for those of any religion, or no religion, featuring poetry, music, and words of gratitude at 10 a.m. on Sunday at the Barrio Stage.
The festival's "closing celebration" will feature conversations with local farmers, organizers, and others about what is sustainable; a joyful noise celebration by community singers; and a closing processional to the river at 2 p.m. on Sunday on Sand Island Park, 56 River St., Bethlehem.
Throughout the festival, there will be a community art project led by festival artist-in-residence Anne Labovitz, who will guide audience members through the creation of squares for a community quilt, inspired by the prompt of "What are you grateful for?" After being unveiled at the closing ceremony, the quilt will remain in the permanent collection of Touchstone Theater for future display and celebrations.
During the festival, there will be a noontime series at Cafe the Lodge, for deeper discussion of festival themes, with conversations over a meal, moderated by Moravian University professor and Touchstone ensemble member Christopher Shorr. Food will be available for purchase.
All events are free, however, reservations are encouraged. Donations are accepted.
Jane Austen favorite at Act 1
Act 1 DeSales University opens its 2021-2022 season with Jane Austen's beloved love story "Pride and Prejudice."
After a year of virtual productions, Act 1 is pleased to welcome back audiences with "Pride and Prejudice," playing through Oct. 10 on the main stage of the Labuda Center for the Performing Arts on the campus of DeSales University.
Originally written as a novel by Austen in 1813, "Pride and Prejudice" is adapted by Jon Jory, who keeps all the wit and romance of the novel while refreshing the story to be more fast paced to engage a new audience.
Finding a husband is hardly Elizabeth Bennet's most urgent priority, but with four sisters, an overzealous match-making mother, and a string of unsuitable suitors, it's difficult to escape the subject. When the independent-minded Elizabeth meets the handsome but enigmatic Mr. Darcy, she is determined not to let her feelings triumph over her own good sense, but the truth turns out to be slipperier than it seems.
Director Jessica Bedford calls "Pride and Prejudice," "a timeless story that was radical for its time, where a marriage of the minds is the height of romance."
Even though this adaptation is easier to grasp for a more modern audience, Bedford is still is full of "dancing, empire waists, and Austen's sparkling wit."
Act 1's faculty design team brings to this classic with sets by Will Neuert, costumes by Amy Best, sound design are created by David Greenberg, and lighting design is by Eric T. Haugen.
Face coverings will be required while inside the Labuda Center for the Performing Arts. Actors will not be masked during the production.
Performances are 8 p.m. on Thursday, Friday, and Saturday and Oct. 6-9, and 2 p.m. on Sunday and Oct. 10. There will be a talkback with the cast immediately following the performance on Sunday.
Tickets are $23 for adults and $21 for students and seniors on Wednesdays and Thursdays and $27 for adults and $25 for students and seniors on Fridays, Saturdays, and Sundays.
Back by popular demand, there will be a 24-hour streamed, pre-recorded performance on Oct. 9. Tickets for the stream are $12 per viewer and can be purchased through the Broadway on Demand website. Buyers will receive a confirmation email and an explanation of how to watch the performance.
The Oct. 9 performance will feature open captioning for patrons who are deaf or hard of hearing and audio descriptions for patrons who are blind or visually impaired. Tickets are half price for patrons using those services. Call 610-282-3654, ext. 1 for more information.
Muhlenberg College returns to in-person shows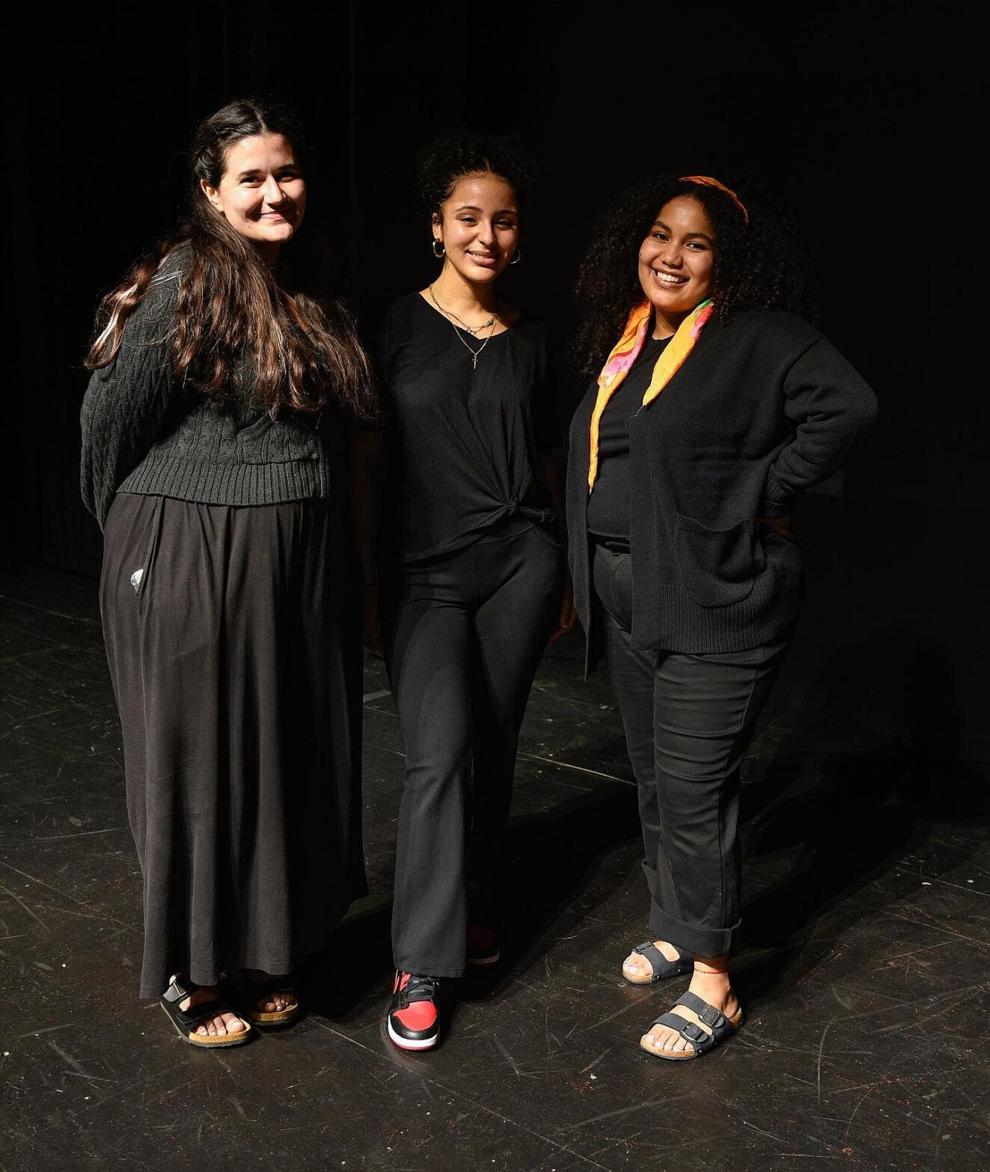 A staged reading of "En el tiempo de las mariposas (In the Time of the Butterflies)" will signal the return of live theater to Muhlenberg College in Allentown following a virtual season in the spring of 2021.
The play, which tells the true story of the Mirabal sisters, political activists who became freedom fighters in the Dominican Republic's struggle against oppression, will run through Oct 3.
Director Leticia Robles-Moreno said the show has significance in her own life; she said her family was inspired by the Mirabal sisters' story during her childhood in Peru.
"To have this wonderful cast of Latina women bringing life to these voices," Robles-Moreno said, "it brings me hope."
Alaila Florian, a Muhlenberg senior who plays Minerva, one of the sisters, said she feels honored to represent the kind of Latina women that she reveres in her own life.
"Whenever we see Latina women portrayed, it's always the same stereotypical perspectives: overly sensual, the angry Latina who can barely speak English," Florian said. "It is truly an honor to be able to portray women I've looked up to for so long, and be part of the journey to keep their work and their memory alive."
Written by Caridad Svich and based on the novel by Julia Alverez, "En el tiempo de las mariposas" is a compelling story of Latina feminist empowerment. The play is about sisters who become revolutionaries and create a circuit of resistance against the dictatorship of Rafael Trujillo in the Dominican Republic, from the 1940s to the 1960s. All performances will include Spanish subtitles.
"The play is about how a woman can realize the power that she has," Robles-Moreno said. "It's about a sisterhood that reminds her that she is never alone, and that can empower someone to risk everything for the freedom they and their people deserve."
The piece is purposely performed in the format of a staged reading.
"Staged reading is a theater genre that doesn't require a set or costumes," Robles-Moreno explained. "It is stripped down to the performers simply bringing the text to life. It is important that as we return to live theater we acknowledge that theater is not about the beautiful and immense production details; instead we are inviting the audience to be in communion with the words."
Performances are 8 p.m. on Thursday, Friday, and Saturday and 5 and 8 p.m. on Sunday.
Tickets are $5 and can be purchased online or by calling 484-664-3333. Performances are in the Studio Theatre in Trexler Pavilion for Theatre & Dance, 2400 West Chew St., Allentown. Masks are required for all audience members.
Cedar Crest Performing Arts presents 'Broadway or Bust!'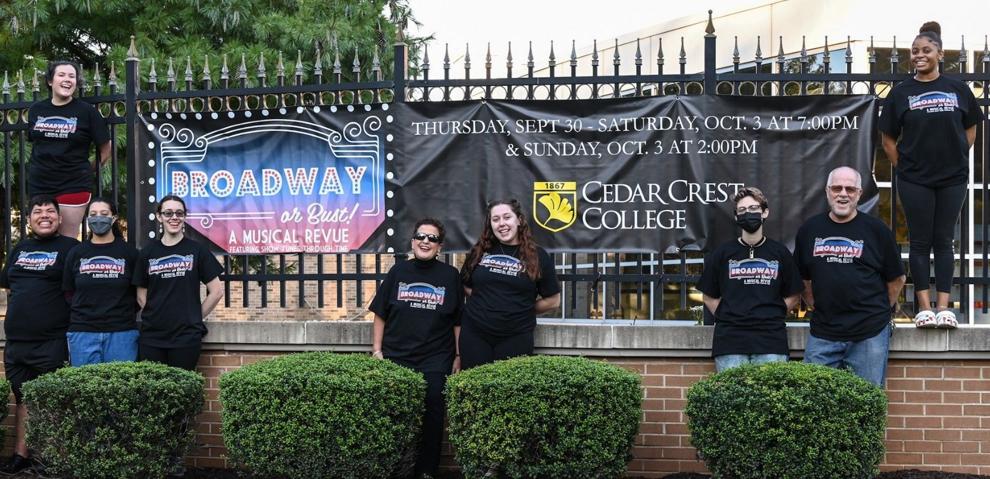 The performing arts department at Cedar Crest College in Allentown will begin its 2021-22 season with the musical revue "Broadway or Bust!" The show, which includes more than 30 numbers from a variety of Broadway musicals from the past seven decades, will be presented Thursday, Friday, and Saturday.
The cast includes Madison Anusky, Ashlyn Auriemma, Zaria Berry, John Corl, Noel Cruz, Nik Georgievski, Katie Graham, Cam Kunsman, Mackenzie Lewis, Stephen Molloy, Carter Reichard, Omar Sanchez, Robert Trexler, and Mandy Voorhees.
Popular shows, like "Wicked," "Gypsy," "Avenue Q," "West Side Story," "Rent," "Funny Girl," and "The Phantom of the Opera" will be represented.
Roxanne Amico, chair of performing arts at Cedar Crest, has gathered a creative team that includes JoAnn Wilchek Basist as director, Brian M. Foley as musical director, and choreographer Joanellyn "Joey" Schubert. The cast includes Cedar Crest students and alumnae as well as actors from the community.
"In honor of Broadway reopening, our production of 'Broadway or Bust!' is bringing a taste of Broadway to Cedar Crest College and our community," Basist said. "The production is a marvelous journey through the decades of Broadway musicals performed by talented students and community actors."
All attending must correctly wear masks while inside Tompkins Center. The performers will also be masked.
Tickets are $15 for adults, $10 for seniors 62 and older, and $5 for students. They can be purchased online or at the door, beginning one hour before curtain.
Attacca Quartet to perform at Lehigh
Zoellner Arts Center at Lehigh University in Bethlehem will present the Grammy Award-winning Attacca Quartet at 7:30 p.m. on Friday as part of the university's guest artist presenting series events.
The quartet has been called one of the most versatile and outstanding ensembles of the modern times and has been lauded for its dexterity to glide from the music of the 18th through to the 21st century repertoire.
In April 2019, Attacca Quartet and Pulitzer Prize-winning composer Caroline Shaw released their new album, "Orange," and it received a Grammy Award for best chamber music/small ensemble performance in 2020.
The program will include Müller, Shostakovich, Ravel and Salerni.
Masks must be worn indoors on Lehigh's campus, regardless of vaccination status.
Tickets are $22.
Bethlehem unveils new Greenway ArtsWalk exhibition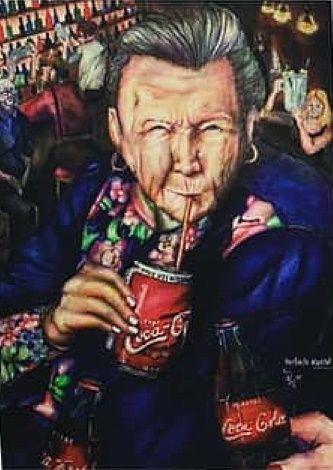 Celebrate south Bethlehem's October First Friday at 6 p.m. on Friday on the South Bethlehem Greenway to open the new Greenway ArtsWalk exhibition, "Thinking Through Drawing: Works on Paper, Drawings, and Sketchbooks from the Collection and Community," presented by Lehigh University Art Galleries.
The exhibition explores the many forms and functions of drawing, exploring examples from the museum collection and submissions from artists in the community through reproductions that pair works together. Twenty community artists were selected from more than 205 submissions. The exhibition includes works by Natalie Alper, Keith Haring, Jose Clemente Orozco, Cao Yingyi, Maurice Prendergast, George Segal, Anita Weschler, and many others from the LUAG Collection. A list of the artists can be found online.
To view the entire outdoor exhibition, start at either South New Street or Trone Street and walk the length of the greenway. Metered street parking is available near the greenway as well as the South New Street parking garage and Skate Plaza parking lot on Steel Street.
The opening reception for the exhibit will be from 6 to 8 p.m. at Lehigh University Art Galleries at 420 E. Packer Ave.
A music walk will follow with Ginger and the Schnapps from 6:30-8:30 p.m. at Venture X; Doug Kaetz from 6:30–8:30 p.m. at Five Maidens Cider Company; The Reconnect from 7-9 p.m. at F&A Grog House and Chelsea Lyn Meyer from 8-10 p.m. at Dinky's Ice Cream Parlor.
The Banana Factory will have its resident artist art sale, and Color Me Mine will feature "The Art of Living 2020" exhibition.