With Halloween this Sunday, there are plenty of ways to celebrate the spooky holiday with theater, scary stories and a haunted house.
Spend time with the most notorious vampire in literary history when the performing arts department at Cedar Crest College in Allentown presents its first in-person drama in 18 months with the classic vampire thriller "Dracula" Thursday through Sunday at the college's Samuels Theatre.
The production is based on the Gothic novel "Dracula," written by Bram Stoker in 1897. It has become one of the most famous horror fiction novels ever published.
This adaptation was written by Crane Johnson and is notable that it changes the gender of vampire hunter Dr. Van Helsing to a woman. It opened at the Royal Playhouse in New York City in 1973 and ran for a full season.
While preparing for her wedding, young Lucy Harker has been afflicted by a mysterious illness, much to the concern of her aunt, Mrs. Harker, and her fiancé, the scholarly Dr. Seward. Two small pin pricks on the young woman's neck are the only clue to her malady.
Matters are not helped by the disconcerting presence of Renfield, a strange man whose bizarre behavior of eating flies and birds is being observed by Seward for scientific purposes.
Concerned that Lucy's illness may also be rooted in some unnatural phenomena, Seward calls metaphysician Van Helsing for assistance in investigating Lucy's strange ailment.
Under Van Helsing's questioning, the odd facts of Lucy's case begin to emerge, and when their new neighbor from Carfax Hall, Count Dracula, comes to call, Van Helsing begins to suspect the count may not be exactly what he seems.
Once the truth emerges, they are in a desperate race to save Lucy and the others from Dracula's evil clutches and to find and destroy the vampire in his secret hiding place.
Clair M. Freeman directs the cast of seven actors, who include Cedar Crest students and community members.
The cast features Ryan Patrick Allen as Dracula; Brandon Costanzo as Renfield; Lizbeth Parra as Lucy; Carter Reichard as Dr. Van Helsing; Alex Kleinschmidt as Dr. Seward; London Griffith as Mrs. Harker and Sofia Barbour as Abigail.
Performances are 7 p.m. on Thursday, Friday, and Saturday; and 2 p.m. on Sunday.
Tickets are $15 for adults, $10 for seniors and $5 for students.
The actors will be masked, and all audience members will be required to wear masks.
Performances will be in Samuels Theatre, on the second floor of Tompkins College Center on the Cedar Crest College campus.
Scary stories at Godfrey Daniels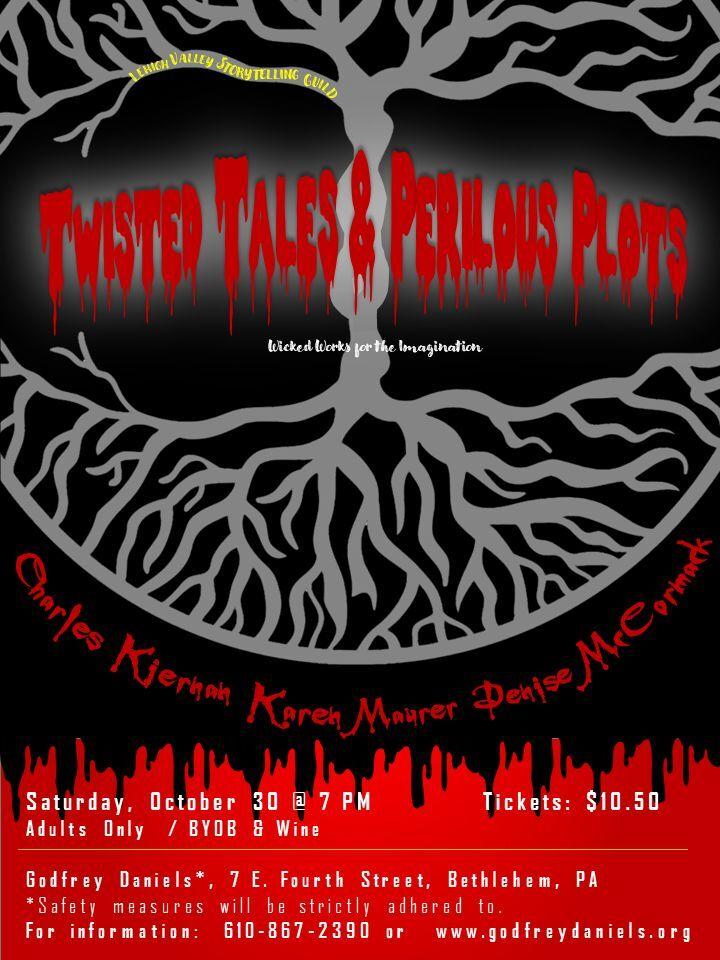 Lehigh Valley Storytelling Guild and Godfrey Daniels host "Twisted Tales & Perilous Plots, Wicked Works for the Imagination," an adults-only, bring-your-own-beer-or-wine storytelling event at 7 p.m. on Saturday at Godfrey Daniels in Bethlehem.
Join storytellers Charles Kiernan, Karen Maurer, and Denise McCormack on a journey into the frightening, fascinating world of the imagination in a twisted celebration of this season's favorite holiday: All Hallows Eve.
"The scariest stories reside inside our heads," McCormack said. "Our mission is to bring them out and expose them, give them life and light, sometimes in metaphor and sometimes in hard truth, real events, and then put them back to bed. Like all of the best stories, we want the tales to resonate with our listeners. The stories, themselves, are haunting, and we expect that the atmosphere of Godfrey Daniels will enhance that effect."
All attendees must be vaccinated for COVID-19, and proof of vaccination must be shown at the door. Masks are required to be worn.
Tickets are $10.50.
Do the time warp again at Neag Planetarium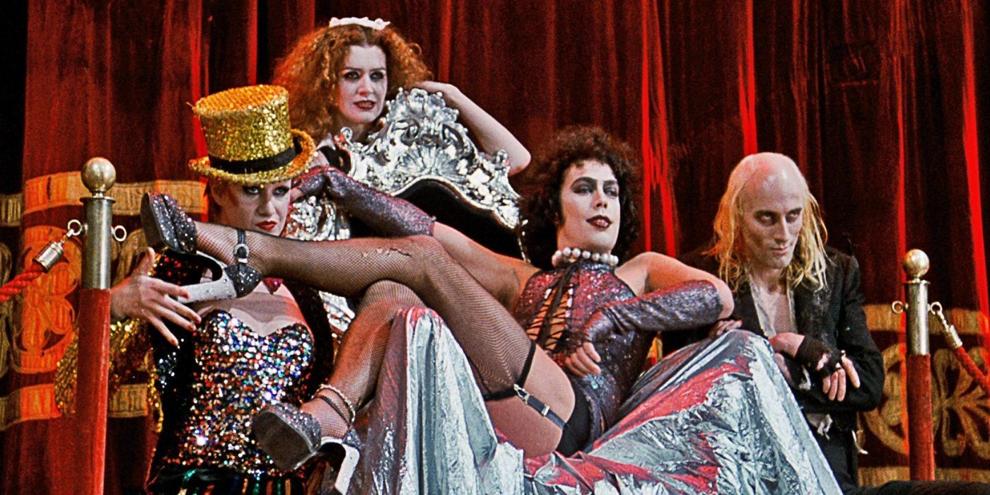 Grab a seat in the region's most unique theater, the Neag Planetarium, to participate in "The Rocky Horror Picture Show" on Friday. This year, the showings will be held under the dome and in the lobby of the planetarium of the Reading Public Museum.
While driving home during a rain-filled night, straight-laced lovebirds Brad and Janet, by chance, end up at the castle of one Dr. Frank-N-Furter and his strange and bizarre entourage and find that he's having a party. This is no ordinary party, no ordinary night. The doctor is unveiling his latest creation — Rocky — a man-made Adonis that will give absolute pleasure. "The Rocky Horror Picture Show" is an exceedingly grand visual and musical camp satire of the golden days of the B-movie horror and science-fiction genres. Projected along with a musical soundtrack to give "audience participation" a new meaning in dimension, time, and space, this will be a night that both Brad, Janet, and you will remember for a very, very long time.
Reservations are suggested due to limited seating by calling 610-371-5850, ext. 230.
Shows are at 5, 9, and 11 p.m. (A 7 p.m. show is already sold out). The show is recommended for age 17 and up.
Tickets are $15 per person.
'Behind the Big Top' haunted house in Bethlehem
The production arts department of Lehigh Valley Charter High School for the Arts presents a behind-the-scenes look at a deranged circus at 7 p.m. on Friday and Saturday. More than 50 students have worked on the production in the areas of costume design, sound design, animation, projections and special effects at the school at 321 E. Third St. in Bethlehem.
Tickets are $5 online or at the door. The event is recommended for children 10 years of age and up.
'BodyTraffic' at Miller Center for the Arts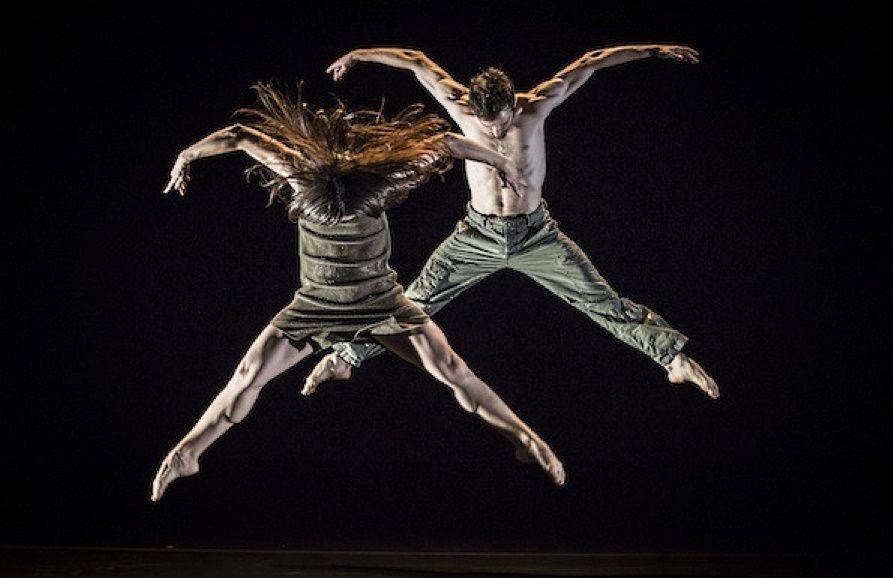 A world-class contemporary dance company, known internationally for its Los Angeles-grown, contagious vivacity, will take the stage at Reading Area Community College's Miller Center for the Arts at 8 p.m. on Saturday.
"BodyTraffic" brings the timeless music of Peggy Lee, James Brown, and great American jazz standards to life through an "absolutely joyous and oh-so-entertaining" evening of dance. Bursting with cutting-edge "vivid theatricality," "BodyTraffic" is surging to the forefront of the dance world and continues to make waves from coast to coast with its universal appeal to new audience members and dance lovers alike. Since its founding in 2007 by Lillian Rose Barebeito and Artistic Director Tina Finkelman Berkett, "BodyTraffic" has held its place at the forefront of the concert dance world with a compelling style that "suggests invention, attitude, and urban edge."
The group will give a master class for the public at 10 a.m. on Saturday. Learn some techniques from the professionals on stage at the Miller Center. Master class tickets are $10.
Tickets for the performance are $54. Miller Center for the Arts is at 4 N. Second St. in Reading's Entertainment Square.
Gilbert and Sullivan in Easton
New York Gilbert & Sullivan Players are the 2021/22 Pesky artists-in-residence at Lafayette College in Easton and will present "H.M.S. Pinafore" on Saturday at Williams Center, 317 Hamilton St. in Easton.
The show is a family-friendly presentation, with a 7 p.m. start time and discounted tickets for youth.
Committed to preserving the legacy of the fathers of musical theater, New York Gilbert & Sullivan Players presents the satiric and comedic storytelling of composer Arthur Sullivan and librettist W.S. Gilbert, with the operetta "H.M.S. Pinafore, or The Lass that Loved a Sailor," which was an international success and ushered in the modern musical theater.
Today, Gilbert & Sullivan are known for composing some of the greatest works of all time, including "The Pirates of Penzance," "The Mikado," and "Iolanthe." Their distinguished canon of 14 operettas, using strong-bodied choruses and powerfully painted characters, are responsible for carrying the operetta genre's popularity in the United Kingdom and around the world. NYGASP launches its virgin voyage on the Williams Center stage in Gilbert and Sullivan's brilliant lampoon of British nationalism and Victorian sentimentality. Deftly delivering biting satire and trenchant social commentary with outrageous comedy, H.M.S. Pinafore mixes a preposterous plot of mismatched marriages and mistaken identity with some of the most memorable and rousing songs in the English language, safely landing a timeless reminder that true love triumphs over class distinction.
Tickets are $30 for adults and $6 for students.
Caleb Teicher & Company at Lehigh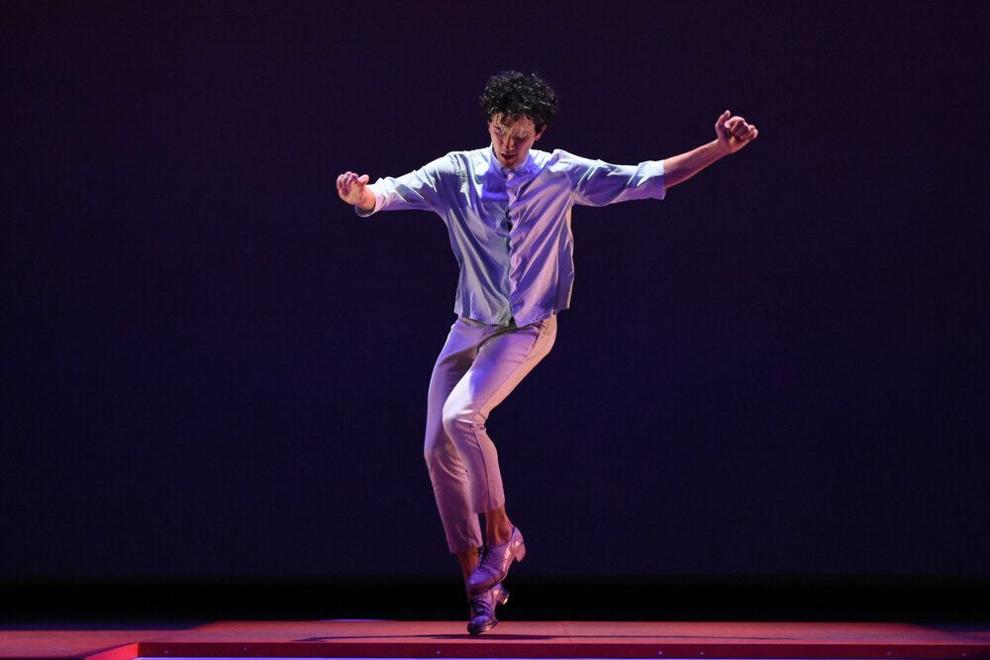 Caleb Teicher & Company will bring More Forever with Pianist Conrad Tao to Zoellner Arts Center in Bethlehem at 7:30 p.m. on Friday.
Conceived of by one of the brightest stars in tap, the piece, humorous and sentimental, whimsical and heartbreaking, brings the excitement of percussive dance and contemporary music into full-scale collaboration. Performed on a custom-built sandbox stage and set to Tao's contemporary score for piano and electronics, dancers explore the unique sonic potential of sand-dancing using such American dance traditions as tap, vernacular jazz, and Lindy Hop. Blurring the lines between movement and music, Teicher explores the passage of time and the relationships we make with other people, the sadness and the beauty of watching people come and go in our lives.
Masks must be worn indoors on Lehigh's campus.
Tickets are $25, $30 and $36.