While neighboring Allentown and Bethlehem may hold parties and shoot off fireworks to celebrate Independence Day on July 4, Easton waits until the following week for its celebration, due to the city's unique place in the nation's history.
Easton is one of only three places in the United States where the Declaration of Independence was first read publicly. The historic document was read at noon on July 8, 1776, from the steps of the old county courthouse, which stood in Centre Square.
Easton will celebrate its moment in history with Heritage Day from 11:30 a.m. to 9:30 p.m. on Sunday in downtown Easton.
Heritage Day is a free, full-day family festival around Centre Square and Riverside and Scott parks that showcases local history and the heritage of many groups with reenactment events, activities for children, musical performances and a fireworks display at approximately 9:30 p.m. over the Forks of the Delaware.
The day begins with "Edge of Revolution," presented by The Bachmann Players, at 11:30 a.m., followed by the traditional reading of the Declaration of Independence at noon. Meet William Penn and Benjamin Franklin. Hear the King's proclamation against treason and sedition and Thomas Paine's reading from his pamphlet "Common Sense."
At 2 p.m., "Understanding the Walking Purchase of 1737" will be presented. The treaty that removed the Lenape people from the Lehigh Valley will be opposed by Chief Gentlemoon of the Lenape Nation of Pennsylvania, who will read some of the original complaints against the walking purchase in the original language of the Lenape. The presentation will be followed by a drum circle by members of the Lenape Nation.
Music will be provided by Silas Powell Band at 12:15 p.m.; The Swing Time Dolls at 1 p.m.; Jack Adams Blues Band at 2:30 p.m.; Colonial Revelers at 3:15 p.m.; The Jolly Tars at 4 p.m.; Zaire at 4:30 p.m.; and Joyous at 7 p.m.
There will be a reenactment of the 3rd Regiment United States Colored Troops at 5:15 p.m.
Join Northampton County Historical & Genealogical Society in the kids tent in the 200 block of Northampton Street with games that settlers and Lenape played, get creative with craft activities, and bring the past to the present with a stop-motion movie making station.
Other reenactors include New Jersey Frontier Guardsmen (French and Indian War); 1st Pennsylvania Regiment (Revolutionary War); 153rd Pennsylvania (Civil War); Army Ground Forces Association (WWII); 27th Armored Infantry Battalion, 9th Armored Division (WWII); Northampton County Marine Corp (Korea); 1st Brigade 50th Armored Division (Cold War); 3rd Regiment United States Colored Troops (Civil War); 109th Infantry, 28th Division (WWII) as well as Abraham Lincoln and Ulysses S. Grant.
Greater Mifflin Community Days concludes with fireworks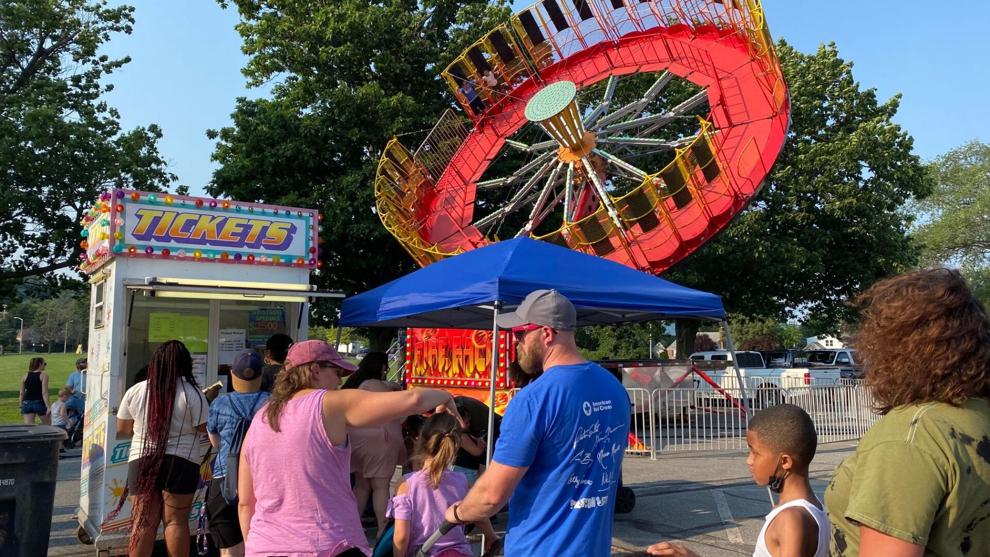 Each year, the Greater Governor Mifflin League organizes a week-long community fair known as Greater Mifflin Community Days, which enables local organizations to raise funds and brings the community closer together. The fair is held on the campus of the Governor Mifflin Middle and Senior High schools and features more than 45 food and game stands as well as amusement rides. Nightly entertainment is provided free of charge. The week-long event is climaxed on the Saturday following the Independence Day with a fabulous fireworks display.
Thursday's events include the Flying Dutchman Aeromodelers from 6 to 8 p.m. and music by Elvis tribute artist Jeff Krick Jr. at 5:30 p.m. and Rick K. and the Allnighters at 7 p.m.
On Friday, there will be a car cruise from 6 to 9 p.m. and music by Governor Mifflin grad Cody Tyler at 5:30 p.m.; Lil' Ragu Blues Band at 6:30 p.m.; and Dave Mell Blues Band at 8:30 p.m.
Saturday features The Rockers at 6:30 p.m.; 4Play at 8:30 p.m. and fireworks at 10 p.m.
'A Midsummer Night's Dream' at PSF
Shakespeare's comedy "A Midsummer Night's Dream" makes its outdoor debut at Pennsylvania Shakespeare Festival on the new Air Products Open Air Theatre, adjacent to the Labuda Center for the Performing Arts, on the idyllic campus of DeSales University in Upper Saucon Township, Lehigh County. The production previews Thursday, opens Friday, and runs through Aug. 1.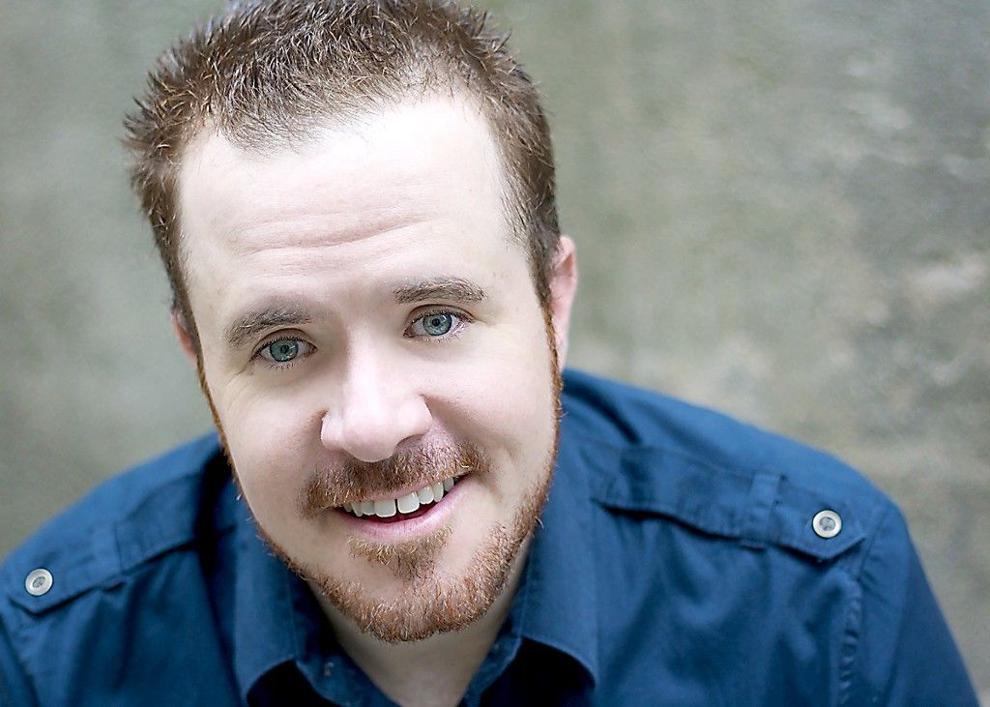 Barrymore Award-winning director Matt Pfeiffer returns following his critically acclaimed productions of "Twelfth Night," "As You Like It," and "The Taming of the Shrew."
Pfeiffer's production of "A Midsummer Night's Dream" will debut as the first fully staged outdoor Shakespeare production for the festival on the newly constructed Air Products Open Air Theatre.
This new outdoor space will set the stage for the play's mismatched lovers to escape the city and enter a forest full of possibilities — the trickster Puck trips up the lovers, while a fairy king and queen feud, and a hapless craftsperson falls deep into an unpredictable love spell.
"It's a chaotic ball of energy," Pfeiffer said.
The lovers quartet includes Kathryn Tkel as the self-assertive Hermia; Akeem Davis as the fickle Demetrius; Luigi Sottile as the romantic Lysander and Brett Ashley Robinson as the persistent Helena Robinson.
Joining them in the cast are Ian Merrill Peakes as Nick Bottom; Eleanor Handley as Titania, the queen of the fairies; and Hippolyta, the queen of the Amazons; Lindsay Smiling as Oberon, king of the fairies; and Theseus the Duke of Athens; Bi Jean Ngoas Egeus, Hermia's father, and Quince, the leader of the actors and Mary Tuomanen as Puck.
"A Midsummer Night's Dream" features costume designs by Olivera Gajic, music by Alex Bechtel, stage and set design by Steve TenEyck, and sound design by David M. Greenberg. The production stage manager is Carolyn Reich, Colleen Hughes is the intimacy director, and Eli Lynn is the fight director.
All performances begin at 6:30pm. Tickets are $52 Tuesday through Thursday and on Sundays; and $60 for Friday and Saturday performances. Run time is approximately 90 minutes with no intermission.
Prologues, offering insights into the play, are held 45 minutes prior to curtain for every performance.
There will be a sign-interpreted performance on July 21.
"A Midsummer Night's Dream" will also be available for virtual streaming at 8 p.m. July 20 to Aug. 1.
Lehigh Valley actor remembered in cabaret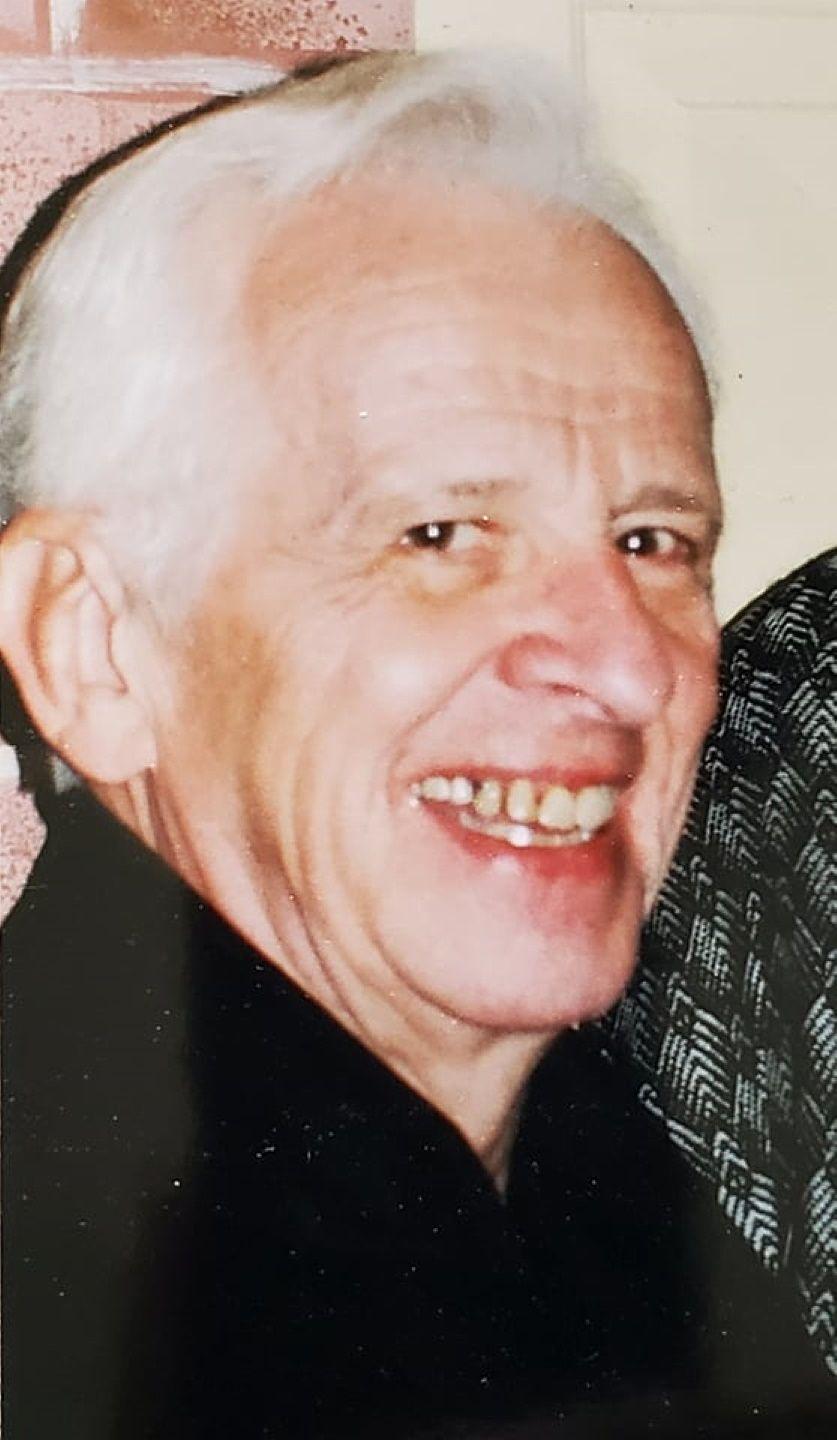 The late Dan Flynn played dozens of leading men at theaters across the Lehigh Valley. Among his many roles, Flynn was Sky Masterson in "Guys and Dolls," Harold Hill in "The Music Man," Henry Higgins in "My Fair Lady," Emile de Becque in "South Pacific," Billy Bigelow in "Carousel," Captain von Trapp in "The Sound of Music," and both Cornelius Hackl and Horace Vandergelder in different productions of "Hello Dolly!"
Pennsylvania Playhouse will remember Flynn, who died at 93 in February, with "Fifty-Six Years of Flynn: The Man, The Myth, The Legend" at 7 p.m. on Saturday and Sunday at the playhouse, 390 Illick's Mill Road in Bethlehem.
The memorial performance is part of the playhouse's series of cabarets. The show will include songs from classic Broadway musical show presented by performers who have appeared on stage with Flynn.
Flynn was often referred to as "The Legend" by fellow actors, and he was well-known in local community theater for both his acting skills and beautiful voice.
The Phillipsburg native performed in musicals and plays, and he directed several productions. He was a life-long member of both The Pennsylvania Playhouse in Bethlehem and MunOpCo Theatre in Allentown, and he was the ringmaster for the Lions Club Circus.
Flynn first appeared on stage in 1956 at Easton's Chansonnette Theatre, where he became a board member. He was regular performer at Guthsville Playhouse, Percy Brown's Dinner Theater, and Notre Dame Summer Theatre, and he assisted the director of the Freedom High School theater program.
He was also known for his skills as an artist, and his caricatures graced many program covers over the years.
The cabaret will be inside the playhouse and is limited to 70 people. This performance is general admission and the playhouses asks that patrons who are not fully vaccinated wear a mask during the performance. This cabaret will benefit the playhouse.
Admission is a suggested $10.
Virtual Bach at Noon in July
The seventh summer of Bach's music in Allentown continues July 13 with a virtual Bach at Noon presented by The Bach Choir of Bethlehem at St. John's Lutheran Church in downtown Allentown. The concerts will be videotaped, featuring smaller ensembles of musicians and with no audience present.
The concert will be presented online at noon on The Bach Choir's YouTube channel.
The concert includes Greg Funfgeld's informal, enlightening insights into the music, performed by soloists and orchestra members.
The program includes J. S. Bach: Violin Concerto in E Major with festival orchestra concertmaster, Elizabeth Field; Ralph Vaughan Williams: From Four Hymns for Tenor, Viola and Piano; No. 1. "Lord, Come Away" and No. 3. "Come Love, Come Lord," featuring Lawrence Jones, tenor; Uri Wassertzug, viola and Funfgeld, piano; and J.S. Bach: Aria from Cantata 109, "Wie zweifelhaftig ist mein Hoffen" featuring Jones.
Free will offerings are appreciated.
Magic show at IceHouse in Bethlehem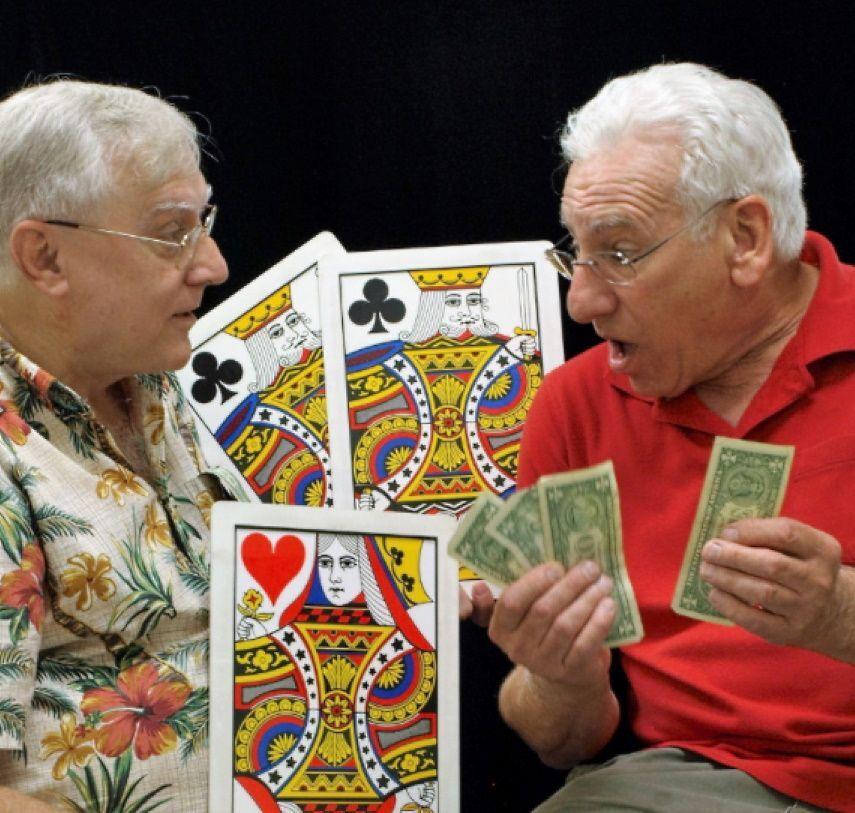 Magicians Joe Keppel, Todd Kent and Bruce Ward will present "Magic Mayhem and Cons" as part of the IceHouse Tonight series.
Enjoy an evening of magic, foolishness, and the art of the con at 7:30 p.m. on Friday.
See magic, classic vaudeville routines, and if Bruce can keep from being "cheated again."
Admission is $10 for adults and $7.50 for kids.
The Ice House is located at 56 River Street in Bethlehem.
2nd Friday in West Reading
Every second Friday of the month, the West Reading shops and restaurants celebrate with "2nd Friday on the Avenue," hosted by the West Reading Community Revitalization Foundation.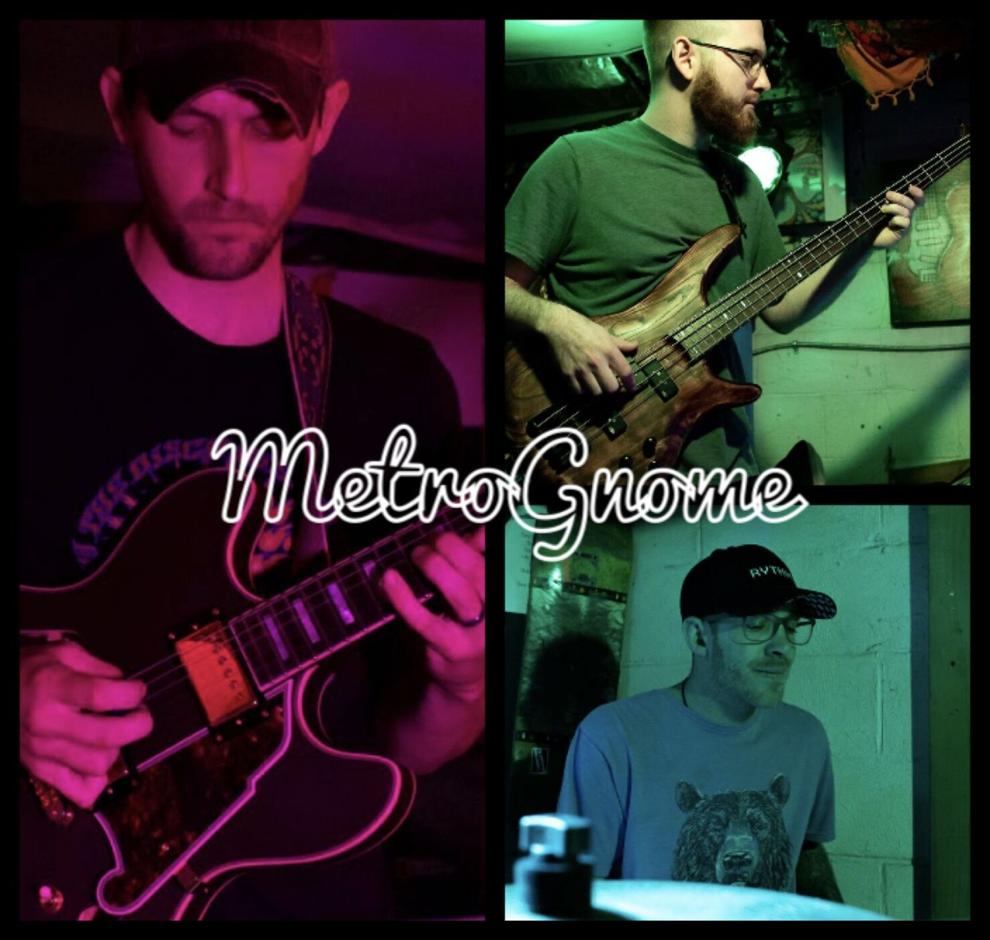 Music is back for 2nd Friday from 6 until 8 p.m. at Sixth and Penn avenues. This month will feature MetroGnome, providing a blend of everything from funk, fusion, jazz, rock, blues, and psychedelic sounds. The band is made up of Jordan O'Reilly, bass, Mason Painter, drums, and Justin Scroble on guitar.
Start off 2nd Friday with Fleet Feet West Reading's Doughnut Dash. The run starts at Fleet Feet, 705 Penn Avenue, at 6:30 a.m. and follows a 3-5 mile loop through the Wyomissing Park system. Stick around the store afterwards for some Benchwarmers doughnuts and coffee.
Events, music and promotions will be listed on the 2nd Friday Facebook event page.
Visit WRCRF's website to learn more about merchants, upcoming events and the Sunday farmers market from 9 a.m. to noon weekly on the 500 block of Penn Avenue and Sixth Avenue.
Garden tour in Hamburg
Tour several gardens in the Hamburg area that have been certified through National Wildlife Federation's backyard wildlife habitat program.
Meet at Our Town Foundation, 320 State Street, to pick up the Hamburg Garden Tour guide and purchase tickets on the day of the tour. There will also be light refreshments and door prizes, which will be drawn at 1:30 p.m.
Pre-sale tickets cost $5 and can be purchased at Our Town Foundation and State Farm office, 124 South Third Street. Day-of tour tickets are $6. The tour runs from 10 a.m. to 2 p.m.
For information, call 610-562-4329.