The Kutztown Folk Festival was virtual for the past two years due to the COVID-19 pandemic and fans weren't able enjoy the traditional artisans, music, dancing and other activities in person, so organizers of the oldest, continuously operated folklife festival in America decided to host the Fall Fest on Main, a series of smaller, in-person events.
Through Sunday, the festival has a pop-up quilt barn at 183 W. Main St. in Kutztown. The store has quilts for in-person viewing and shopping. The store hours are 10 a.m. to 5 p.m. on Thursday; 10 a.m. to 8:30 p.m. on Friday; 10 a.m. to 7 p.m. on Saturday; and noon to 3 p.m. on Sunday. All items are made in the United States and include a certificate of authenticity.
Bidding is also open for the online quilt auction. The auction will end Oct. 25 and is being conducted by Zettlemoyer Auction Co. The quilt auction preview is scheduled for 11 a.m. to 5 p.m. from Oct. 19 to 24 at the Hampton Inn & Suites on Kutztown Road in Maxatawny Township.
Also through Sunday, visit select merchants downtown and have a passport stamped in the festival's Passport to Downtown Kutztown. Once the passport is complete, take it to the quilt barn store and submit it for a chance to win a quilt. Passports are $10 and available on the festival's website.
There will be a mini-version of the festival from 7 to 9 p.m. on Friday. Watch and join in square dancing on Main Street as Lester Miller and his family of square dancers and Keith Brintzenhoff entertain the crowd. Visit local restaurants for dinner and enjoy a wine and beer garden on Main Street while you enjoy some of your favorite festival desserts.
Fall Day Fest will take place from 11 a.m. to 7 p.m. on Saturday along Whiteoak and Main streets, with craftsmen, artists, food vendors, and entertainment. Downtown restaurants and merchants will be open.
Another event is the Dutch Hex Sign Bike Tour on Saturday. It is a bike tour originating at the Pennsylvania German Cultural Heritage Center, and two routes include backroads where you can ride and see hex sign art. The tour ends at Saucony Creek Brewery. Tickets are $40 and available online.
Fleetwood Community Theatre premieres new play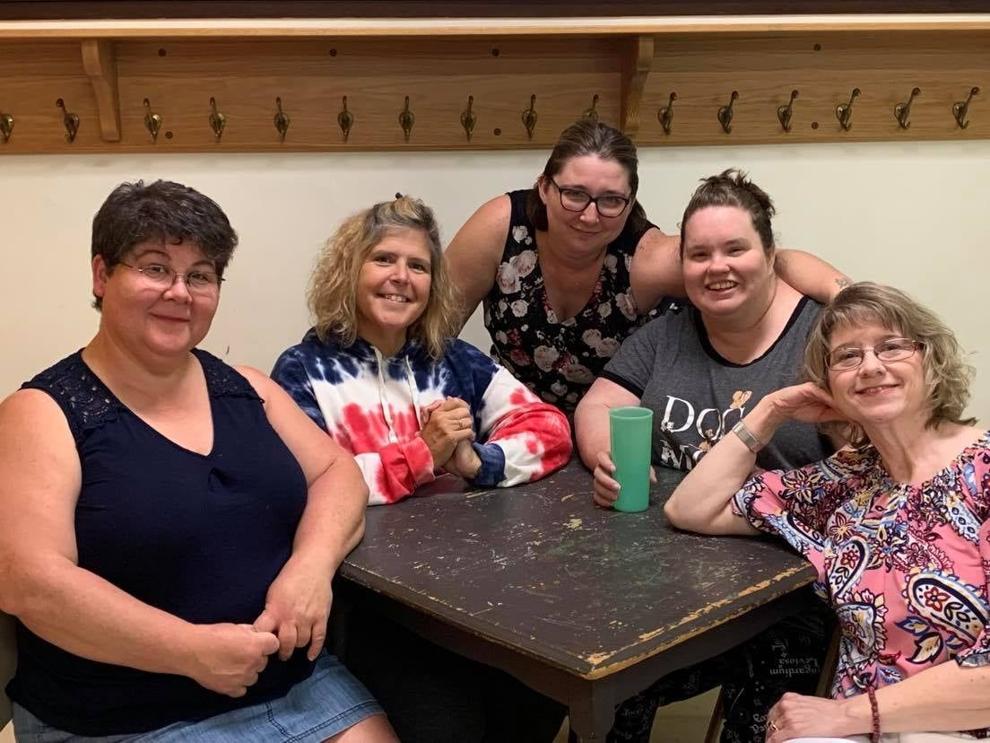 Fleetwood Community Theatre will present "The Sweet Delilah Swim Club" this weekend at the Evergreen Club, 415 Hartz Rd. in Ruscombmanor Township, Berks County.
Performances will be at 7:30 p.m. on Friday and Saturday and at 3 p.m. on Sunday and will take place outdoors under the club's pavilion.
Originally titled "The Dixie Swim Club," "Sweet Delilah Swim Club" is a new comedy by Jessie Jones, Nicholas Hope and Jamie Wooten. It's set in a beachfront cabin in Outer Banks, North Carolina.
Five southern women, whose friendships began many years ago on their college swim team, set aside a long weekend every August to unwind and catch up throughout their lives. Free from husbands, kids and jobs, they meet at the same beach cottage, the Sweet Delilah, to recharge those relationships., laugh and meddle in each other's lives.
The plays follows the women through four weekends over 33 years as they talk about men, careers, kids, menopause and the golden years, as they support each other through a lifetime of highs, lows, and everything in between.
Cast members are Tara Sands, LeAnne Zettlemoyer, Melissa Mountain, Katie DeCario and Laura Diann Stewart.
Tickets are $12 for adults online and $15 at the door; and $10 for students online and $12 at the door.
Act 1 to present play by Pulitzer Prize winner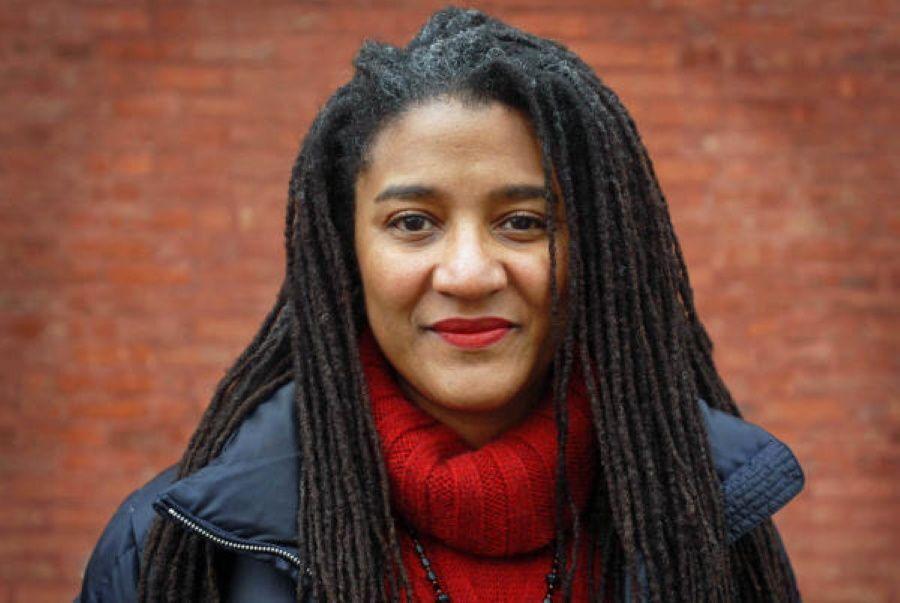 DeSales University's Act 1 will present the Lehigh Valley premiere of Lynn Nottage's memory play "Crumbs From the Table of Joy."
The play by the only woman to have twice won the Pulitzer Prize for drama will be presented in person Thursday through Oct. 24 in the Schubert Theatre on the campus of the school in Upper Saucon Township, Lehigh County.
The play takes place in 1950, and the Crump family has just arrived to live in Brooklyn from Pensacola, Florida. The father, Godfrey, is struggling with grief after his wife's death and puts his faith in radio evangelist Father Divine. His daughters, sassy 17-year-old Ermina and studious 15-year-old Ernestine, escape their gloomy basement flat by going to the movies. Their mother's sister, Lily, arrives, and the girls are taken with her daring, unconventional ways. Then, after disappearing for a few days, their father returns with a new wife, a German immigrant who hopes to win the family's love. The two girls are forced to confront the reality of life versus their own dreams and hopes for a future in this tapestry of resilience, dreams, and heartbreak.
The play, which premiered off-Broadway, is recommended for ages 13 and up.
It is being directed by Paris Crayton III, who was playwright of "Chainz/Broken," which Act 1 presented virtually in 2020.
Nottage won the Pulitzer Prize in 2009 for her play "Ruined," and in 2017 for "Sweat," a play that was set in Reading, sold out its run at The Public Theater, and was moved to Broadway.
Performances are 8 p.m. on Thursday and Friday and Oct. 20-22; and 2 p.m. on Saturday and Sunday and Oct. 23-24. There will be a talkback with the cast after the show on Sunday.
The Oct. 23 performance will feature audio description for patrons who are blind or visually impaired. Tickets are half price for patrons using those services. Call Kyle Schumaker, the box office manager, at 610-282-3654, ext. 1, for information.
A virtual production of "Crumbs from the Table of Joy" will stream from 10 a.m. on Oct. 23 until 9:59 a.m. on Oct. 24.
Ticket prices are $23 for adults and $21 for students and seniors on Monday to Thursday and $25 for adults and $23 for students and seniors on Friday to Sunday.
Terence Blanchard at Lehigh's Zoellner Arts Center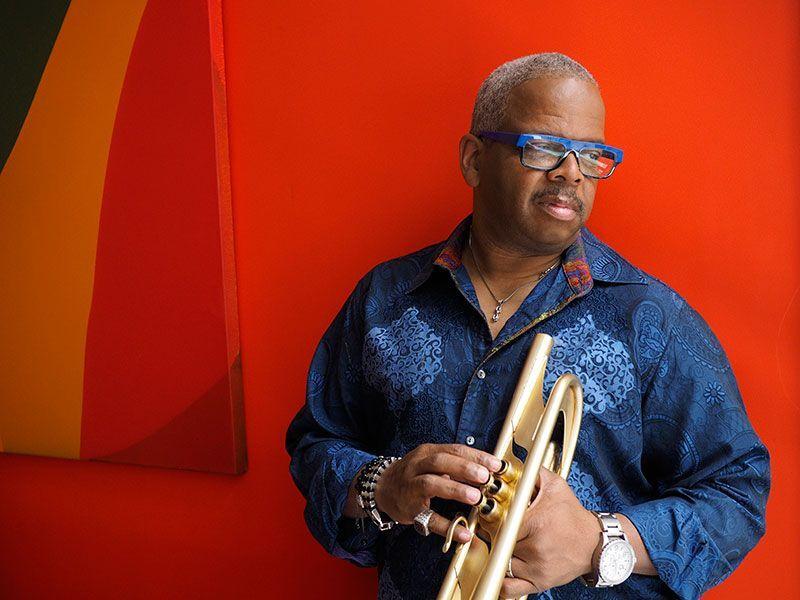 Two-time Academy Award nominee, 2018 USA Fellow, and five-time Grammy Award-winning trumpeter and composer Terence Blanchard will stage his show, "Absence," featuring the E-Collective and Turtle Island Quartet, at Lehigh University's Zoellner Arts Center in Bethlehem at 7:30 p.m. on Friday.
In this concert, Blanchard celebrates the brilliance of Wayne Shorter's legacy and the inspiration he has given Blanchard, influencing his ever-expanding amalgam of music and storytelling. For this monumental task, Blanchard unites his internationally acclaimed band The E-Collective, featuring young musical pioneers Charles Altura on guitar, Fabian Almazan on piano and synthesizers, Oscar Seaton on drums, and David "DJ" Ginyard on bass, with the two-time Grammy-winning Turtle Island Quartet.
Tickets are $30, $34 and $38.
Williams Center presents dance and National Theatre Live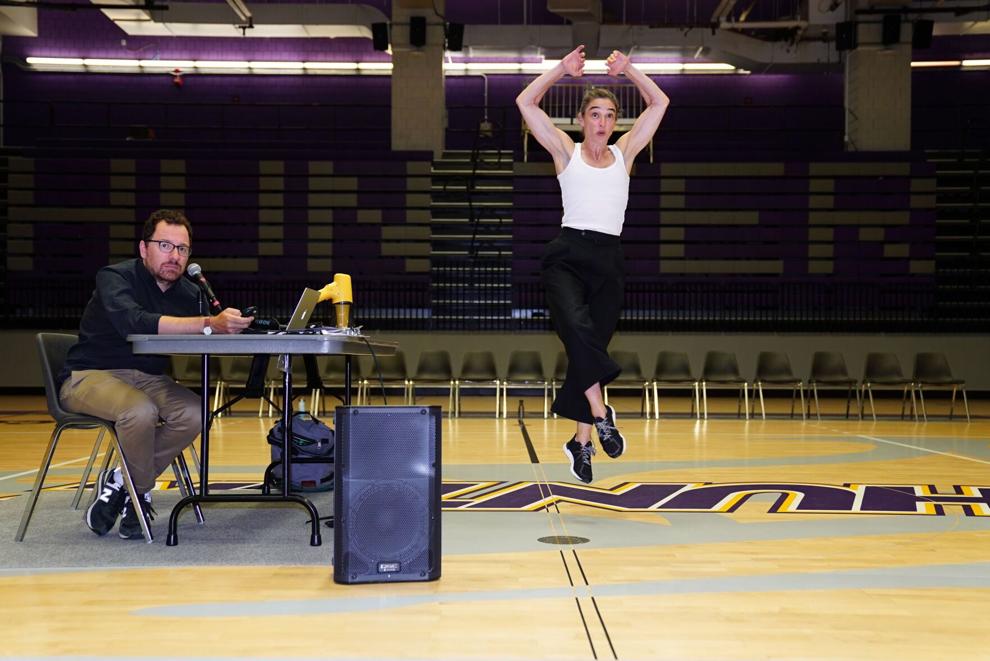 Williams Center for the Arts in Easton will begin its dance programming with "The Running Show," presented by Monica Bill Barnes & Company, at 8 p.m. on Friday.
Founded with the mission to "bring dance where it doesn't belong," the movement and theater artists of Monica Bill Barnes & Company have pursued this agenda according to an entirely new rule book each time. In doing so, they have led choreographed exercise routines in art museums; fabricated shows at crowded weekly office parties; brought radio interviews onto the stage with dancers; and produced stealth dance events in shopping malls. In "The Running Show," choreographer Barnes and documentary theater artist Robbie Saenz de Viteri work with a locally-cast ensemble of dancers, ranging from 12 to 70, for an unprecedented look at the life of a dancer as a new kind of sports hero, one who keeps moving against all odds
Tickets are $27 for adults and $6 for students.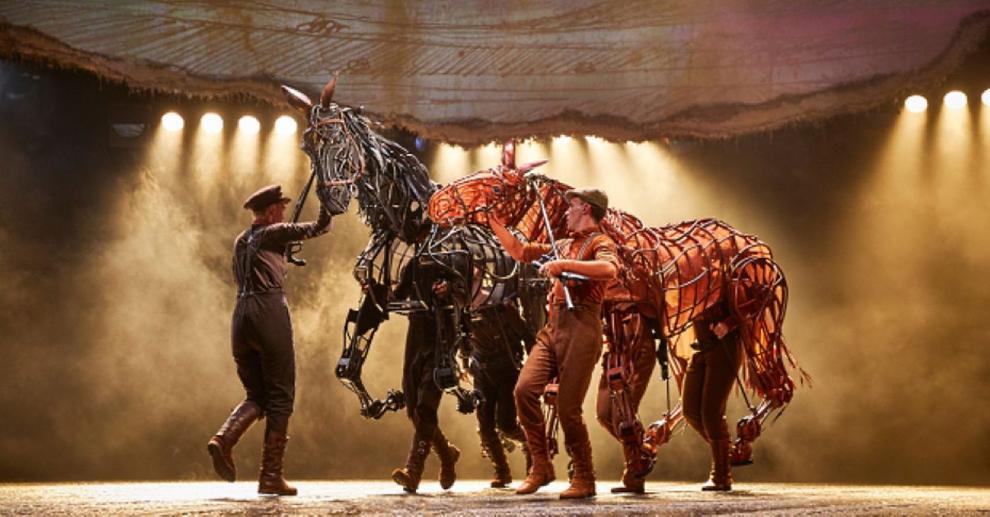 The best of London theater will return to the big screen with National Theatre Live in Landis Cinema at Buck Hall, located at 219 N. Third St., at Snyder Street, on Lafayette College's arts campus in downtown Easton, with "War Horse" at 7 p.m. on Sunday.
This innovative platform showcases outstanding productions from the U.K.'s most prestigious theaters, featuring notable stage and screen actors. National Theatre Live captures performances before a live audience and then presents them in high-definition cinemas around the world. The 2021/22 season will open with the acclaimed stage adaptation of Michael Morpurgo's beloved novel "War Horse." The story follows young Albert when his beloved horse, Joey, is sold to the Cavalry at the start of World War I and shipped to France, beginning Albert's quest to bring him home. Love, loyalty, and man's indelible bond with beast are brought to life in the stage adaptation of Michael Morpurgo's beloved novel, featuring the life-sized puppets of South Africa's Handspring Puppet Company.
Tickets are $15 for adults and $6 for students.
Award-winning film at Civic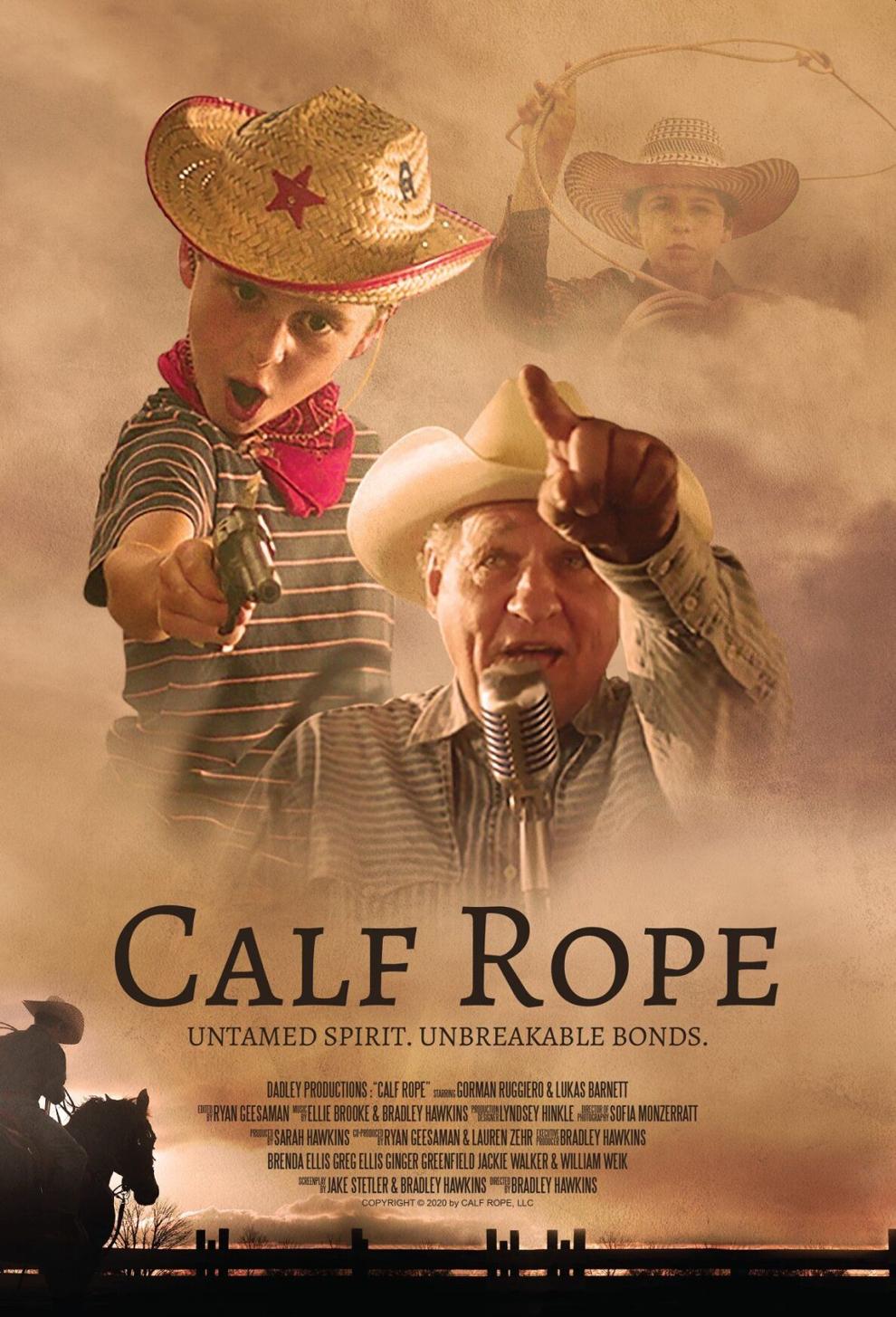 Civic Theatre of Allentown will host a screening of the award winning film, "Calf Rope," at 6 p.m. on Saturday at the 19th Street Theatre, Directed by Bradley Hawkins, "Calf Rope" is a tender, short film about a former rodeo champion and cattle auctioneer from Oklahoma who bonds tightly with his young grandson from Pennsylvania during the summer of '66, while teaching him a few tricks from his previous trades. Shot entirely in central Pennsylvania, "Calf Rope" captures the intense love that grandparents often have for their grandchildren, and the legacy that often lives on, long after they have gone.
The film stars Lehigh Valley resident Lukas Barnett as the grandson. A student at Civic Theatre School, Barnett found his passion for performing at the age of six, when he was cast as Tiny Tim in a production of "A Christmas Carol" at the Civic Theatre. He went on to play Tiny Tim for two more years and has also appeared in Civics' stage productions of "Once Upon a Mattress," "Cinderella," and "The Lion King, Jr."
"Calf Rope" was released in June 2020 and is currently on a global film festival run.
Tickets are $10 and available online or by calling 610-433-8903.
History of Americus Hotel at Liberty Bell Museum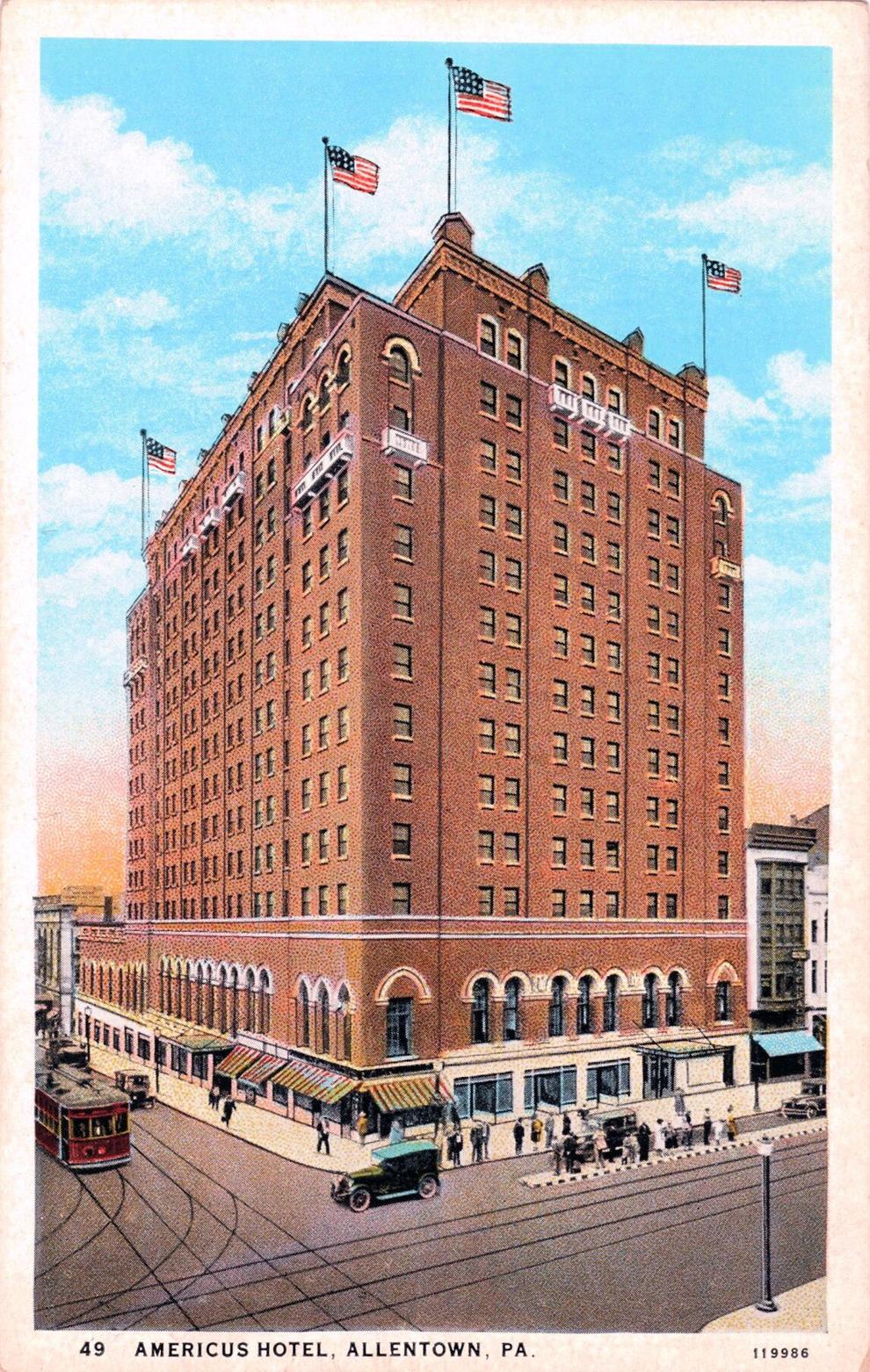 A new exhibit celebrating the history of the Americus Hotel in downtown Allentown is on display through December at the Liberty Bell Museum, 620 W. Hamilton St., Allentown.
"Travelers' Haven: The Past, Present and Future of the Americus Hotel" is on display from noon to 4 p.m. Monday through Saturday.
The northeast corner of Sixth and Hamilton streets has been a traveler's haven for more than 200 years, from the tavern built there in 1810 to the grandest of the downtown hotels, the Americus, built in 1927. The history of the Americus Hotel is the history of 20th century-Allentown.
Admission is $2 for adults and $1 for children ages 5 to 17.
Broadway's Carter Calvert revisits Patsy Cline at Bucks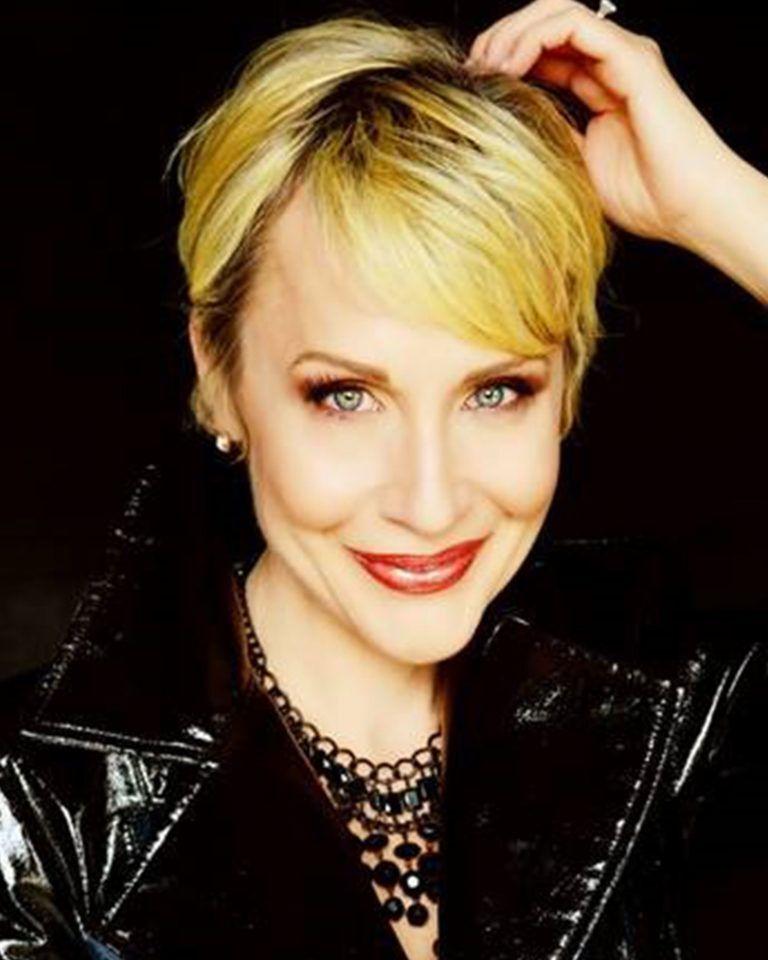 Carter Calvert, the Broadway actress-singer who wowed audiences at Bucks County Playhouse as the iconic country music legend in "Always... Patsy Cline," will return to New Hope with her one-woman salute to Cline, "Walkin' After Midnight: A Patsy Cline Tribute." Calvert will be backed by the Roger Cohen Band from Thursday through Oct. 24.
Through a colorful tapestry of iconic songs and witty personal storytelling, Calvert uses her award-winning vocal talents to create a musical tribute. Calvert, a Broadway star who appeared at the Playhouse in its 2019 production of "Always... Patsy Cline," vocally captures Patsy Cline's musical stylings in her hits, including "Crazy," "I Fall To Pieces," "She's Got You," and "Walkin' After Midnight."
Calvert is best known for originating her role in the Tony-nominated Broadway musical "It Ain't Nothin' But The Blues" alongside Grammy-winning jazz vocalist Gregory Porter. She is featured on the cast recording and starred in the show's national tour. Other tours include the title role in "Always… Patsy Cline" opposite Sally Struthers, the featured role of Grizabella in the Broadway National touring company of "Cats," the European tour of "Smokey Joe's Café," and an international tour of Neil Berg's "100 Years of Broadway."
Calvert is an accomplished actress, as well as a popular voice-over artist. She's been featured in numerous national television and radio commercials. While still in high school, Downbeat Magazine named Calvert "best female jazz vocalist" and Star Song Records hailed her as "best female vocalist of the year."
Tickets for "Walkin' After Midnight: A Patsy Cline Tribute" start at $45.