Christmas is around the corner, and while most holiday theater has concluded, there are still some theater options now through 2022. Locally, theater fans can enjoy an online version of an annual holiday favorite and a live version of a hit Broadway musical at two locations.
Touchstone Theatre of Bethlehem had to cancel the last two weekends of its popular holiday-themed vaudeville show "Christmas City Follies XXII" due to positive COVID19 tests among the cast.
Touchstone, however, is now offering a "Follies Double Feature" online through Jan. 10.
The program, available on Touchstone's YouTube channel, features two follies to enjoy in the comfort of your home – the 2020 follies movie and archival footage of this year's show. There is no charge to view, but donations will be accepted.
Touchstone also will remount the show on July 8 and 9 for "Christmas in July." The show on Touchstone's outdoor Barrio Stage will feature the show, cookies, cider and caroling. Tickets will be available in the spring.
"Christmas City Follies XXII" brings back traditional favorites such as Bill George's Old Guy, Mary Wright's Little Red, and a new incarnation of the shopping cart ballet. New skits include Joseph and a very pregnant Mary getting lost in a too built-up Bethlehem, a PSA about climate change with a "sexy polar bear" dancing a "bearlesque," and environmentally conscious superhero Tommy Apocalypse, played by George.
The talented ensemble included Samantha Beedle, Jessica Boothe, Sara Group, Krystal Hall, Abbie-Jean Litman, Robert Mills, Matt Prideaux, and Sam Thompson.
JP Jordan directs. The show is 90 minutes in length.
Sing For America, the theater group started by five singing siblings from Forks Township, Northampton County, presents the Lehigh Valley premiere of the Broadway musical "Matilda: The Musical" through Jan. 6 at two locations, in Bethlehem and Jim Thorpe, Carbon County.
"Matilda: The Musical" is a musical based on the 1988 children's novel of the same name by Roald Dahl. It was adapted by Dennis Kelly, with music and lyrics by Tim Minchin. The musical focuses on Matilda, a precocious 5-year-old girl with the gift of telekinesis, who loves reading, overcomes obstacles caused by her family and school, and helps her teacher to reclaim her life.
At the 2013 Tony Awards, the show won five awards.
"Matilda: The Musical" will be presented at 7:30 p.m. on Thursday; 2:30 p.m. on Sunday; 11 a.m. and 7:30 p.m. on Dec. 28; 1 and 7:30 p.m. on Dec. 30; noon on Dec. 31; 7:30 p.m. on Jan. 1; and 2:30 p.m. on Jan. 2 at the Icehouse, 56 River St., Bethlehem.
Additional shows will be presented at 11 a.m. and 7:30 p.m. on Jan. 6 and 7; 2:30 and 7:30 p.m. on Jan. 8; and 2:30 p.m. on Jan. 9 at Mauch Chunk Ballroom, at 41 West Broadway, Jim Thorpe.
Tickets cost $18 for adults, $15 for seniors and students, and $12 for children under age six.
Sing for America was started in 2003 by sisters Taryn, Tasia and Teara Gilbert and brothers Jewel and Jorne Gilbert.
The family produces shows to raise money for Blue Star Mothers of Lehigh Valley's emergency fund, which helps local military families with bills, travel expenses and other needs. Its first production was "Cinderella" in 2011, and it has raised more than $62,500 for the Blue Star Mothers to date.
Lights up the holidays
Christmas is nearly here, and there's nothing quite like the wonder of twinkling light displays to help keep spirits bright.
There is still time to take the family to see one of these incredible lights displays as the region offers both walk-through and drive-through light shows that are open before and after Dec. 25.
Lights in the Parkway is celebrating its 25th anniversary this year. Drive through a mile of one of Allentown's most beautiful parks, Lehigh Parkway, to see the holiday light show through Dec 31.
The display includes hundreds of thousands of brilliant lights from animated LED displays to traditional favorites set to music. Visitors will experience tunnels, favorite holiday scenes, Wizard of Oz, safari animals, Cinderella, and more. Hours are 5:30 to 10 p.m. The display will be closed Dec. 25.
Advanced tickets are required and must be purchased online. Cars are $16 for up to 8 passengers, and commercial vans, limo, or mini-bus are $26.
***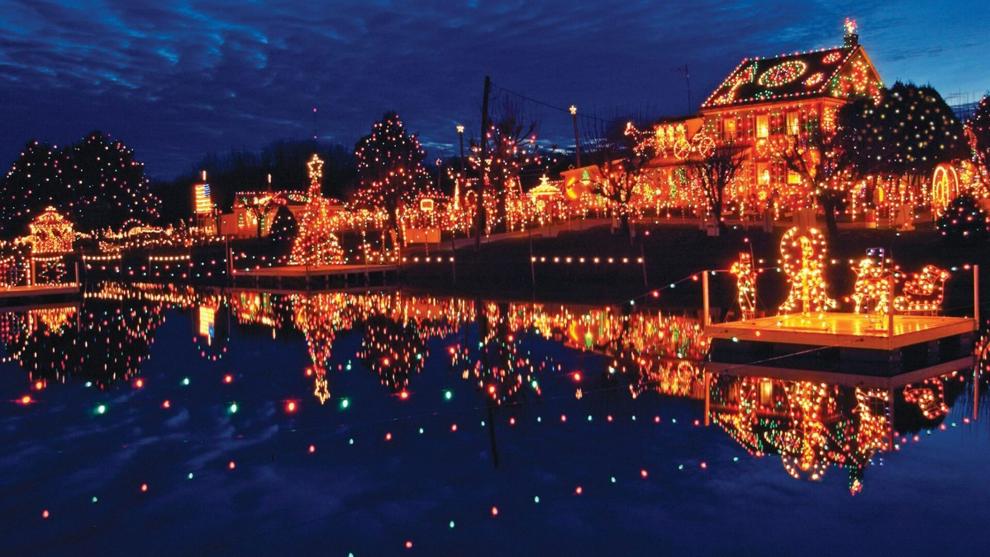 Berks County has one of the largest light displays, with more than a million lights at Koziar's Christmas Village in Jefferson Township, near Bernville, open through Jan. 1.
The display began as a hobby in 1948, when William Koziar began decorating his farmhouse for his wife, Grace, and their four children.
Before long, people started calling it the "Christmas House" and over the years, the Koziars added displays to barns, walkways, the lake and surrounding areas.
For 74 years, it has been a seasonal attraction, earning many awards and drawing visitors from all over to stroll the paved lighted walkways, enjoy the lights reflected in the lake and visit with Santa.
Hours are 6 to 9 p.m. Mondays to Fridays, 5 to 10 p.m. on Saturdays, and 5 to 9 p.m. on Sundays.
Tickets cost $12 for ages 11 to 64; $10 for ages 4 to 10; and $11 for ages 65 and up.
***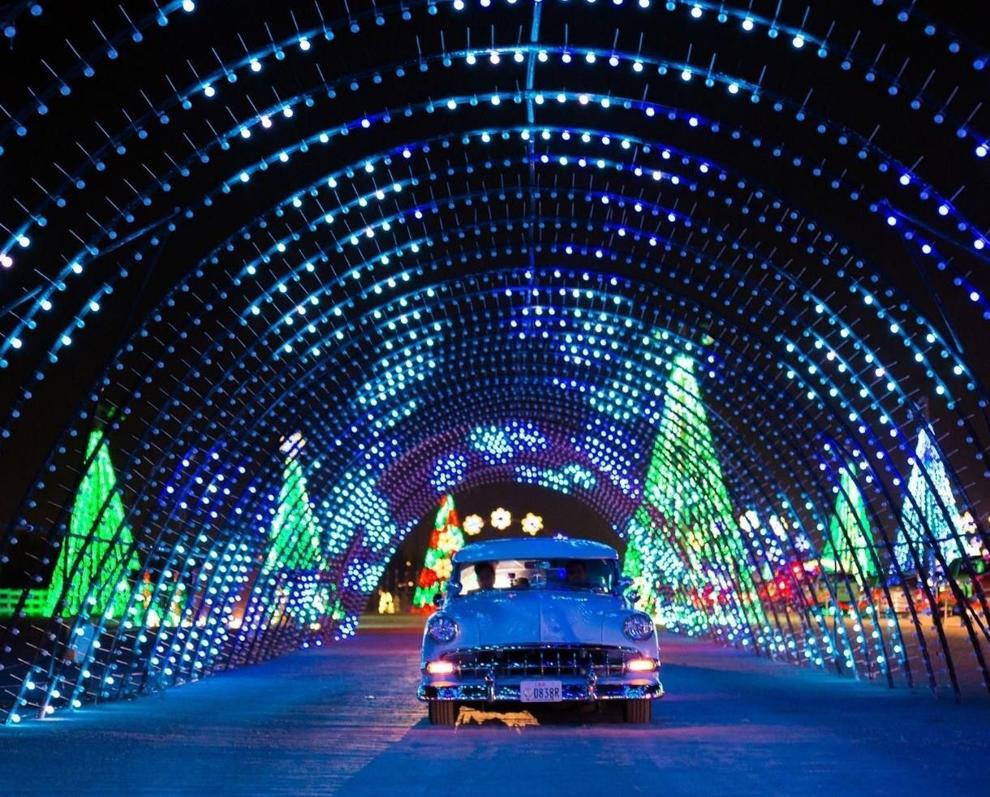 "Christmas in Color" is Dorney Park's new drive-thru animated Christmas light display. Drive through millions of lights synchronized to holiday music you can hear on your radio. Attractions include giant candy canes, snowmen, and arched pathways.
Tickets start at $35. A portion of all proceeds from each show benefits the Make-A-Wish Foundation to help bring joy to local children facing critical illnesses.
***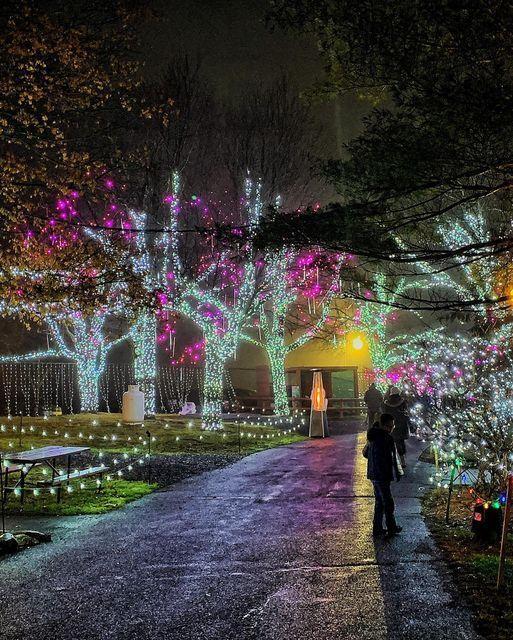 Lehigh Valley Zoo's Winter Light Spectacular returns for its eight year with its walk-through display at the zoo in North Whitehall Township, Lehigh County, through Jan. 1.
The holiday event boasts 1.2 million lights, classic holiday scenes, numerous photo opportunities, multiple fire pits, seasonal treats and live performances every night by popular princesses Anna, Elsa, Belle, and Cinderella.
Revenue from the event supports animal conservation projects and programs at the Lehigh Valley Zoo.
Tickets cost $15 for adults and $10 for children ages 2 to 11.
Free admission to new exhibition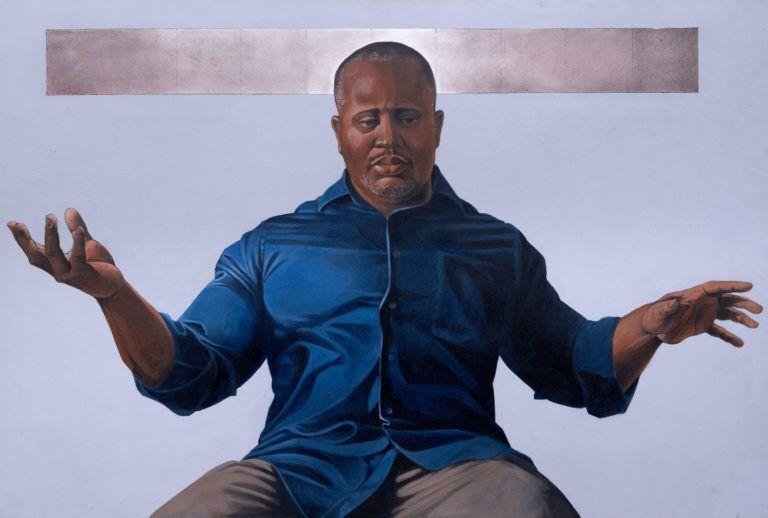 The Petrucci Family Foundation has sponsored free public admission to the Sigal Museum in Easton through Dec. 30.
The museum is hosting "Another American's Autobiography: Selections from the Petrucci Family Foundation's Collection of African American Art," a collaboration with the Petrucci Family Foundation, featuring more than 25 pieces from its collection on display through July 10.
The selected works explore American patriotism and identity as it relates to the black American experience. It addresses the challenges of black patriotism and the circumstances that complicate the relationship between black Americans and this country.
This exhibition surveys work by black artists who have grappled with questions of American identity, allegiance, and belonging in their practice. The selected artworks aim to affirm the role of black Americans in shaping our national identity and to elevate civic engagement and constructive patriotism as a valid and healthy expression of a love of country. The exhibition features works from a wide variety of media including film, sculpture, textiles, and more. It also features a quilt on loan from former Lafayette College and Easton resident, Chawne Kimber.
Hours are 10 a.m. to 4 p.m. Thursdays to Saturdays and noon to 4 p.m. on Sundays.
'Brilliance' showcases artists of Boyertown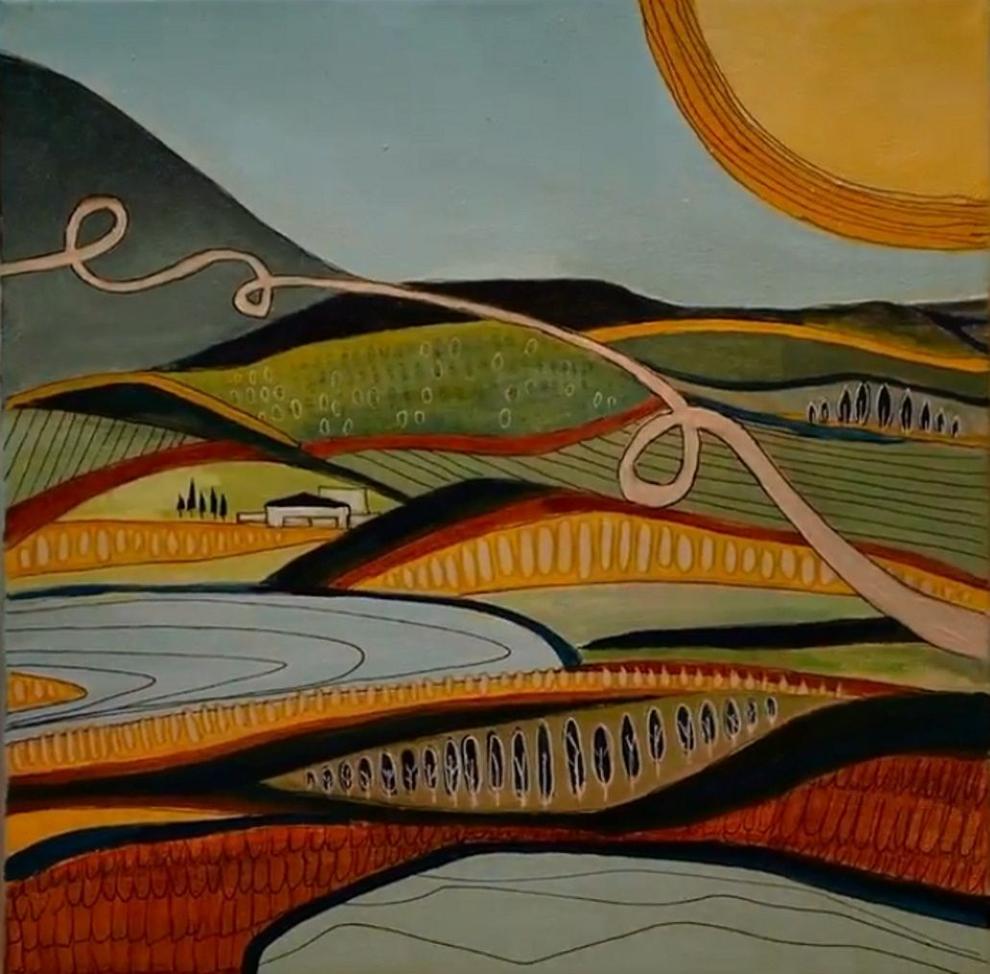 Studio B Fine Art Gallery's latest exhibit, "Brilliance," features art and artist members and friends of the studio in Boyertown, Berks County, through Jan. 23.
Various media, from oil, pencil, and watercolor to clay, glass, and fiber, are represented. The annual exhibit showcases dozens of local artists and offers an array of styles.
"'Brilliance' showcases our artists' best works and talents," said Susan Biebuyck, Studio B's director. "This exhibit is another opportunity for the many talented people who have graced our walls to exhibit and for us to celebrate their artistic accomplishments. We want to ease our community into the darker months by showcasing their brilliance."
"Even in tough economic times, art is an investment gift," Biebuyck said. "This is a special annual exhibit for us. We opened our doors for the first time with this exhibit in 2008. As part of the holiday house tour, we were introduced to hundreds of visitors to Studio B that evening and look forward to hundreds every year during this annual community celebration."
Studio B is open noon to 2 p.m. Saturdays and Sundays or by appointment.