Theater is back, and Music Theatre International is celebrating its return by coordinating "All Together Now!" a global event, that includes theater groups in Berks and Lehigh counties that are taking part in the simultaneous event this weekend.
The local groups join more than 2,500 theaters in all 50 states and more than 40 countries to perform this exclusive musical revue, which features songs from "Rent," "Beauty and the Beast," "Annie," "Mary Poppins," "Ragtime," "Into the Woods," "Once On This Island," and more from MTI's catalog.
"All Together Now!" is designed as a fundraiser for local theaters that have struggled over the past year-and-a-half.
"This is truly a collaborative effort, and we are all extremely excited that any and every type of theatre from schools to the pros has the opportunity to produce MTI's 'All Together Now!' in their communities," said Drew Cohen, the president and CEO of MTI Worldwide.
Six of Berks County's theater groups are teaming up to present their own local production of "All Together Now!" at 2 and 7 p.m. on Sunday at the Miller Center for the Arts at Reading Area Community College.
The event will bring together 1st Street Players, Genesius Theatre, Reading Civic Theatre, Reading Community Players, Reading Theater Project, and Yocum Institute for Arts Education. Members of the groups will be on the same stage for the two shows. Ticket proceeds will benefit the six theater groups performing in the show.
Tickets are $25 per person in advance, and $35 at the door.
***
Star of the Day Event Productions will present "All Together Now!" as its monthly cabaret at 7 p.m. on Friday  and Saturday and at 3 p.m. on Sunday at Superior Restaurant in Emmaus, Lehigh County.
The cast features Kirsten Almeida, Courtney Bodnar, Wendy Borst, Bekah Eichelberger, Meagan Kuchan, Katie LaRosa, Krista Metter, Paige Sheridan, Victoria Spruiell, Maggie Toner, Carol Vazquez and Jack Warnke.
Tickets are $10, and seating is limited.
***
Fleetwood Community Theatre said 18 members will sing through a celebration of theater reopening and a look back on the past year and a half in its version of "All Together Now!"
Performances will be at 7 p.m. on Friday and Saturday at The Evergreen Club, 415 Hartz Rd., Ruscombmanor Township, Berks County.
The event will be a night of song and dance to benefit FCT.
Tickets are $12 for adults, $10 for students and seniors, and $1 for children age 4 and younger. Tickets must be bought in advance.
The Evergreen Club will be serving food and beverages (not included in admission).
Broadway returns to the State Theatre in Easton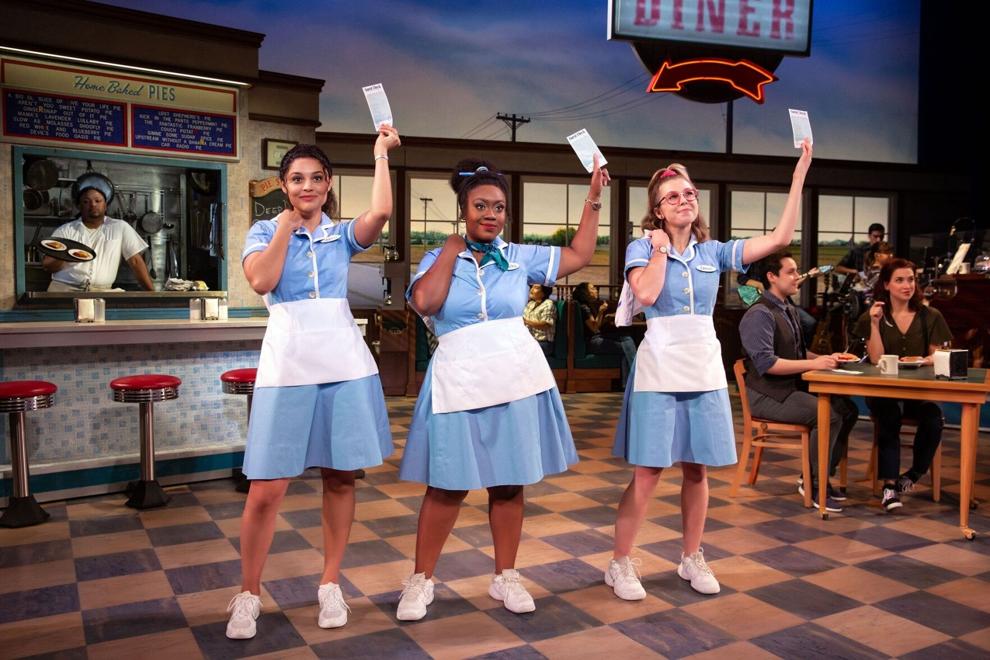 The hit musical "Waitress" will begin the Broadway series at the State Theatre in Easton with two shows at 7:30 p.m. on Nov. 16 and 17.
Based upon the 2007 independent film of the same name, "Waitress" is the first Broadway musical in history to have four women in the four top creative team spots, with a book by Jessie Nelson, a score by Grammy Award-winner Sara Bareilles, choreography by Lorin Latarro and direction by Tony Award-winner Diane Paulus.
The show opened in 2016 on Broadway and was nominated for four Tony Awards, including for best musical.
Bareilles' score, which also was nominated for a Grammy Award, includes the hit "She Used to Be Mine."
In the story, Jenna is a waitress and expert pie-maker who dreams of a way out of her small town and abusive marriage. She pours her heart into her pies, making desserts that mirror her life such as "The Key (Lime) to Happiness Pie" and "Betrayed By My Eggs Pie" after she finds out she is pregnant. When a new relationship with her doctor, and a baking contest in a nearby county gives Jenna a chance at a fresh start, it is up to her to find the strength to make a change.
The touring production stars Jiisel Soleil Ayon as Jenna; Kennedy Salters and Gabriella Marzetta as Jenna's friends Becky and Dawn; Shawn W. Smith as Jenna's husband Earl; David Socolar as Dr. Pomatter, and Michael R. Douglass as kind diner owner Joe.
Tickets are $55 - $75 and available online or by calling 610-252-3132.
Pines Dinner Theatre stages 'Home for the Holidays'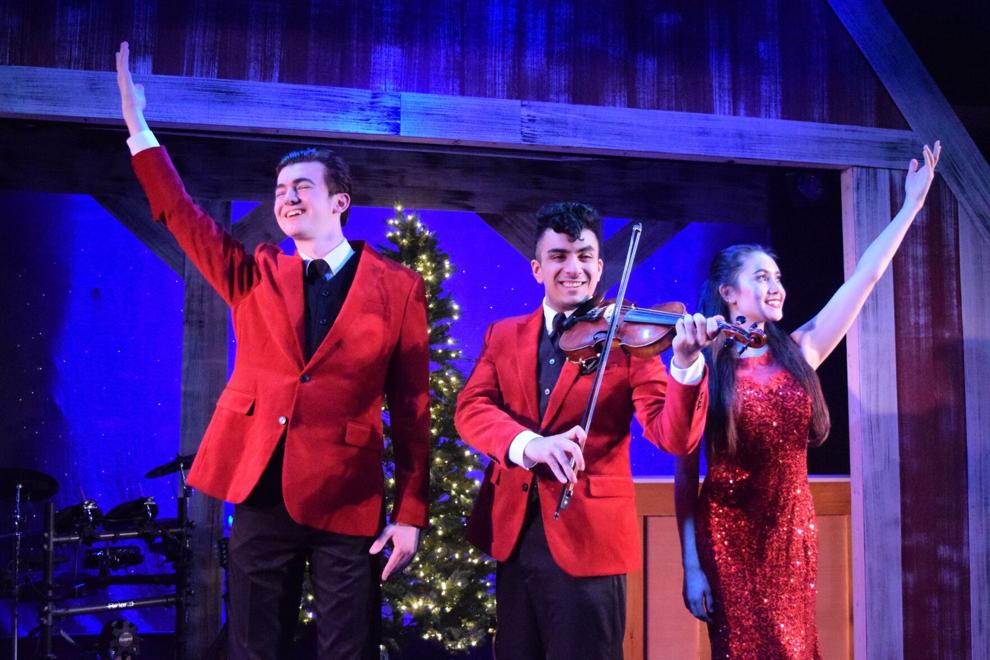 The Pines Dinner Theatre will celebrate Christmas with its original musical comedy "Home for the Holidays" through Dec. 19.
"Home for the Holidays" is written by the theater's artistic director, Oliver Blatt, with original music and lyrics by Blatt and Stacy Bechtel, Pines' music director. Additional music and lyrics are by Jason Michael and Gene Culkin.
Sam (Don Hart) and Marty Fergueson (Barbi McGuire) plan for their extended family to visit them in upstate New York, but a winter blizzard that makes travel difficult for everyone in the storm's path ruins their holiday plans. To their surprise, friends Jane (Abigail Garrigan), Walter Marshall (Michael Covel), and their daughter Emma (Mia Moyer) are forced to change their plans and stop in for an unexpected visit. Complete with a newly sawn Christmas tree and hot cider in hand, everyone gathers for an evening of new Christmas traditions.
The score features traditional Christmas favorites like "Oh, Christmas Tree," "Silent Night," and "Joy to the World," as well as original songs such as "Country Christmas Feeling," "Deck the Christmas Halls," and "Starry Night."
All appetizers, entrees, desserts and beverages are available for purchase ala carte.
Dinner is served before the show; audiences are welcome to BYOB.
Performances are dinner, 12:30 p.m.; show, 1:30 p.m. Wednesday, Thursday, Sunday, and dinner, 6:30 p.m.; show, 7:30 p.m. Friday and Saturday.
Show tickets are $30 for adults, and $20 for children age 2-12.
The theater is located at 448 N. 17th St. in Allentown.
For tickets, go online or call 610-433-2333.
Renowned pianist plays with ASO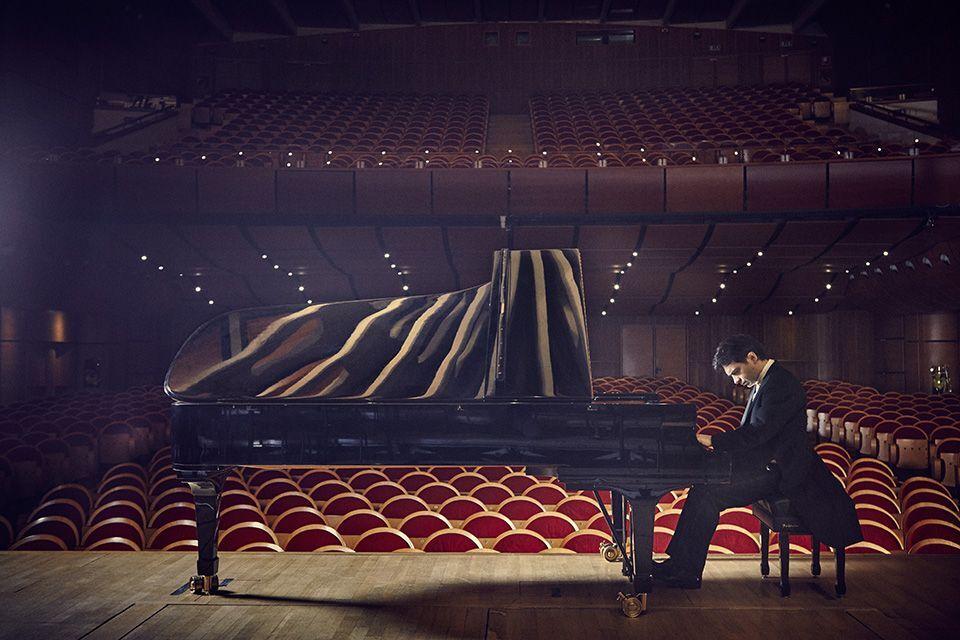 Steinway artist Stefano Greco will return to Miller Symphony Hall in Allentown to perform for the first time with the Allentown Symphony Orchestra.
Greco will play an all-Beethoven program with the ASO, conducted by Diane Wittry, at 7:30 p.m. on Saturday and at 2 p.m. on Sunday.
Greco's interpretation of Beethoven's piano concerto astounds audiences. Also on the program: Beethoven's Symphony No. 7, a familiar work many of you will recognize from the film "The King's Speech," starring Colin Firth. In that pivotal scene, the king is addressing the British Empire on the radio and the second movement is playing pensively in the background.
Other pieces on the program include Beethoven's Coriolan Overture.
Meet the artists at noon on Friday in-person at Miller Symphony Hall. Music director/conductor Diane Wittry will discuss the Beethoven program, and Greco will join the discussion, along with conducting fellow Sebastian Serrano-Ayala.
Proof of vaccination is required, and all audience members must wear a mask.
Tickets cost $25 to $72.
For tickets, go online or call 610-432-6715.
Lehigh U. to present classical music, theater
The Lehigh University Philharmonic Orchestra will return to the Baker Hall stage and begin its season with "Russian Nights" at 8 p.m. on Friday and Saturday.
The orchestra will present three Russian orchestral masterworks: the festive Procession of the Nobles Overture and colorful Capriccio Espagnole by Nikolai Rimsky-Korsakov, as well as Pyotr Tchaikovsky's stirring Symphony No. 5. Eugene Albulescu is director.
Tickets cost $18.
Great voices accompanied by live orchestra share the drama and the passion of classic opera in a celebration of various major opera ensembles at "A Celebration of Opera: Verdi, Puccini, Mozart and more by the Academy of Vocal Arts." The Academy of Vocal Arts in Philadelphia trains young artists with tremendous potential as international opera soloists. These young singers share their talent, training and unique gifts on stage with an orchestra.
The program at 4 p.m. on Sunday will feature the duet from Fidelio, duet from The Merry Widow, Arias and ensembles from The Barber of Seville, trio from Mignon, opening scenes from Don Giovanni, Act III of Rigoletto (entire last act) and Act II of La Bohème, featuring the AVA Opera Orchestra with Christofer Macatsoris and guests conducting.
Tickets cost $20.
In the school's Diamond Theatre, Lehigh's Department of Theatre will present a unique talent showcase and variety show celebrating Lehigh students simultaneously live on stage and online.
"Open Up!" will feature students performing everything from song, dance and rap to drag and spoken word poetry. The show will use live-feed camera technology to amplify the performers and stream the work to a larger audience. The production is co-directed by Lyam Gabel and Kashi Johnson.
Performances will be at 7:30 p.m. on Friday and Saturday and Nov. 17-19; and at 2 p.m. on Sunday.
Tickets cost $12.
Masks must be worn indoors on Lehigh's campus.
For tickets go online or call 610-758-2787 ext 0.
Hidden Treasures Tour returns for 26th year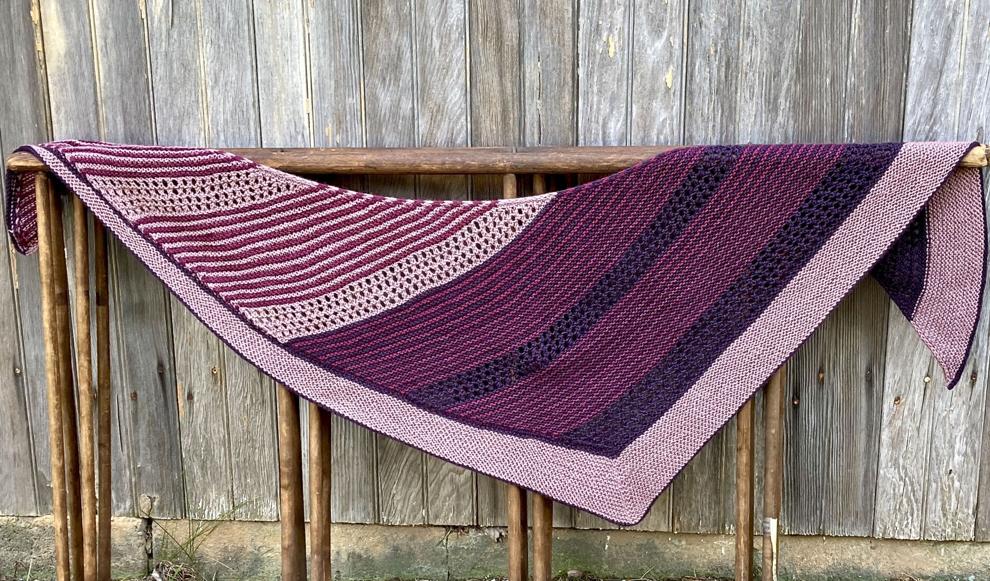 Take a self-guided tour of seven artist studios on the 26th annual Hidden Treasures Studio Tour & Sale.
Enjoy the relaxed atmosphere, talk to the artists and learn how their pieces are created. Thirty artists will be participating.
Hours are from 9 a.m. to 5 p.m. on Saturday and from 9 a.m. to 4 p.m. on Sunday.
Studios are at 4643 Lenox Dr., Hanover Township, Northampton County; 3134 Prescott Rd., Bethlehem Township, Northampton County; 4743 Bowood St., Upper Saucon Township, Lehigh County; 4103 Juniper Dr., Bethlehem Township, Northampton County; 2329 W. Tilghman St., Allentown; 2025 Henderson St., Bethlehem; 566 Carol Ln., Moore Township, Northampton County; and 6751 Hollenbach Rd., Heidelberg Township, Lehigh County.
2nd Friday in West Reading
On the second Friday of the month, the West Reading shops and restaurants celebrate with "2nd Friday on the Avenue," hosted by the West Reading Community Revitalization Foundation.
For the Nov. 12 2nd Friday, all things "apple," from Pokemon giveaways to apple-themed beverages will be celebrated.
Symbiote Collectibles, 514 Penn Ave., will open at 11 a.m. and will hand out free Applin holographic Pokemon cards, while supplies last.
Betsey's Boutique, 508 Penn Ave., will host its grand opening ribbon cutting at 10 a.m. with refreshments and prizes.
Art Plus Gallery, 604 Penn Ave., will host an opening reception from 5-8 p.m.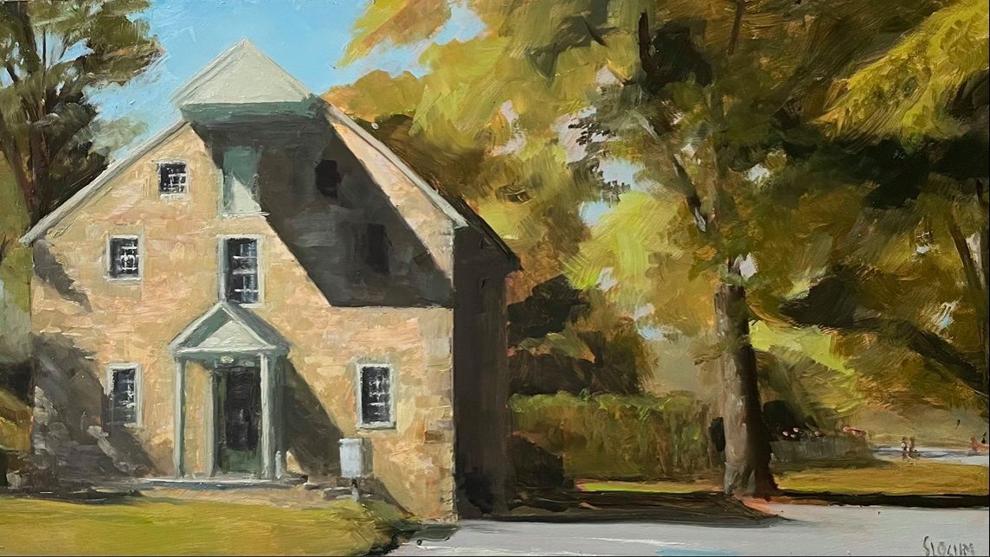 Russell Slocum, a popular landscape painter, is the featured artist for November. Also, see a new, all-member show, including "small works" through Nov. 30.
Empire Home Center, 641 Penn Ave., will host its first birthday bash from 10 a.m. to 8 p.m. Cake and refreshments will be served all day, and there will be prizes every hour, including Ashley furniture, home décor items, and a West Reading holiday carriage ride. Enter on Empire's Facebook page.
Betula's Botanica, 412 Penn Ave., and Broken Chair Brewery, 424 Penn Ave., will be celebrating their anniversaries with special events.
Finch + Fern, 728 Penn Ave., will host a holiday open house on Saturday with door prizes and giveaways.