After a year-long hiatus, Muhlenberg College theater returns to the stage with the world premiere of "Magic," a virtual production written and directed by Kiyaana Cox Jones.
The show, opening Thursday, features original choreography by Randall Anthony Smith, assistant professor of black dance and choreography at Muhlenberg. "Magic" kicks off the Allentown college's semester-long Mnemonic Theatre Festival.
The play runs through Sunday, and admission is free. The show will be performed live and streamed in webinar format. Register to attend on Muhlenberg's website.
Magic, a young black woman, wakes up after an accident, unable to remember what makes her magical. With the help of Griots (black women who tell their ancestral stories) and her own ancestors, Magic undergoes a quest to find her magic.
Krystal Hall, a senior theater major, is playing the title character of Magic. Hall said she sees parallels between Magic's story and her own.
"She's really persevered through all of her trauma," Hall said. "She has forgotten how special she is and she is on a journey to get that back. It made me want to bring her to life and tell her story for those that are also in a similar place in their life."
The play is an example of restorative theater, and Jones said that prioritizing the emotional and mental health of the performers is integral to the practice. She is currently studying at the International Institute of Restorative Practice in Bethlehem, and she said her studies there have informed her approach to the rehearsal process. She said she believes theater can and should be a spiritual conduit for healing, and she described the rehearsal process for "Magic" as restorative and spiritual.
The choreography for the play will showcase black modern dance and contemporary dance, Smith said.
"I'm not centralizing the dance to one style or genre," he said. "The work that I do is different. I like to speak to the bodies in the room and what they are capable of."
The play features videography by junior Jill Smith and costume design by resident designer Alexis Gurst. The piece will utilize multi-media elements to tell the story, including clips from news stories and the actors' own personal videos reflecting on the process.
Jones has integrated a lot of popular music into the play, including music by Aretha Franklin, Lil Kim, and Megan Thee Stallion.
"Magic" is the first production in the mostly virtual Mnemonic Theatre Festival at Muhlenberg, running through May. Information about all seven productions in the festival can be found on the college's website.
"Magic" runs at 7 p.m. on Thursday and Friday and at 3 p.m. on Saturday and Sunday.
Reading Civic Theatre celebrates Broadway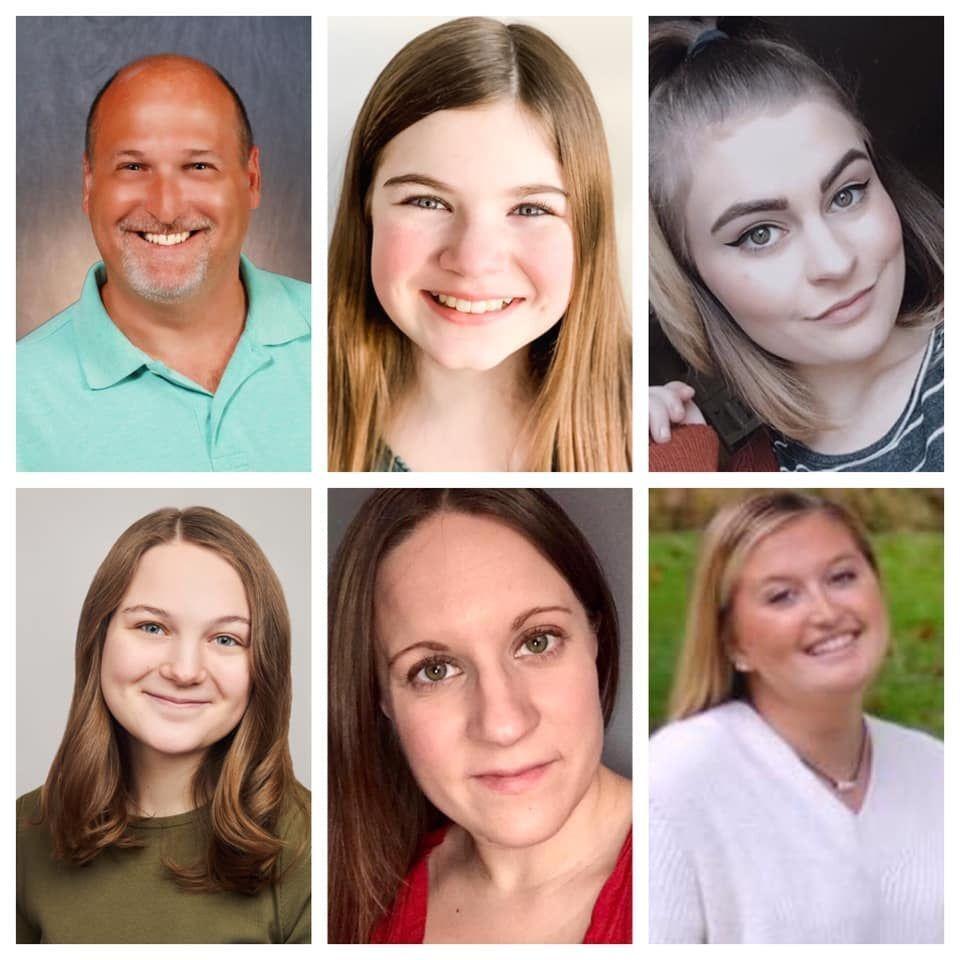 For one afternoon only, Reading Civic Theatre will celebrate "The Golden Age of Broadway" on Sunday at Alsace Lutheran Church on Kutztown Road in Muhlenberg Township.
The socially distanced, in-person concert will begin at 1:45 p.m.
Performers of various ages, both familiar and new to audiences, are coming together to perform a great selection of songs from older Broadway musicals. All performers will be at least 10 feet away from the audience.
Performers include Stephen Stankiewicz, Sofia Stankiewicz, Olivia Reitz, Maeve Sasse, Angela DeAngelo-Erkert, Annie Francis, Emily Leiboff, Abby Leiboff, Paige Anderson and Pete Bourey.
Audience members must wear masks while in the building. Hand sanitizer will be available, and all CDC and church guidelines will be followed. Due to concerns about group singing, there will only be solos and duets, with no production numbers.
There is no admission, however, a free-will offering will be accepted at the end of the concert to help defray the costs of RCT's monthly bills.
Williams Center offers orchestra, art
Since audiences can't come to Williams Center for the Arts in Easton during the pandemic, the college is bringing the experience to its audiences with Front Row Williams Center, a series of livestream programs that can be enjoyed from home.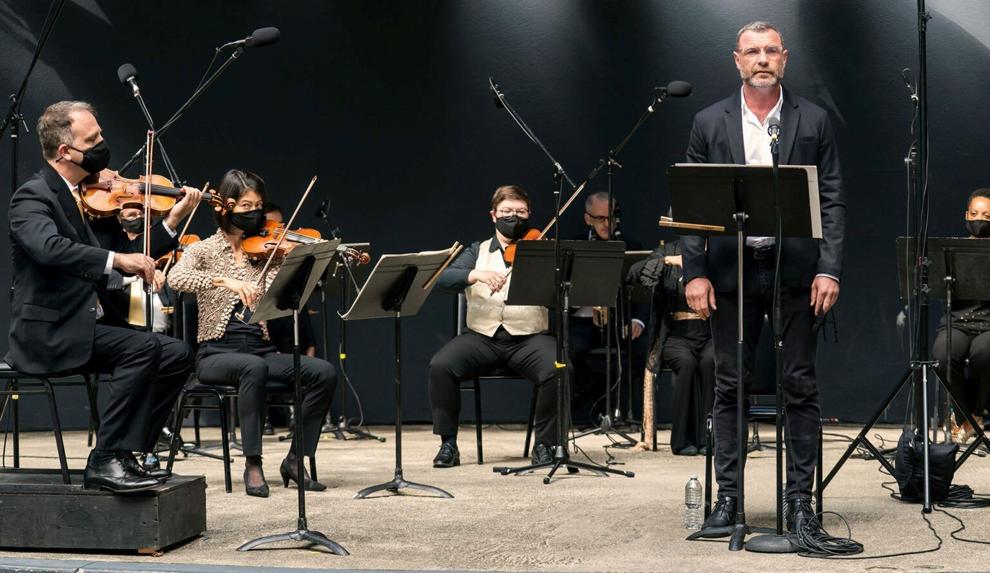 Next up is Orpheus Chamber Orchestra, which performs at 7 p.m. on Thursday. The concert will be available on demand for 48 hours.
Orpheus stands up for justice and freedom in this homage to courageous voices. Beethoven, an unyielding critic of despots, channeled his ardor and rage into music for Goethe's historical drama Egmont, about a local hero defying foreign occupiers. Liev Schreiber narrates an incisive new translation by Philip Boehm, while the voice of Karen Slack and Orpheus illuminate the eternal truths of Egmont.
Behm joins Markus Dubischar, Lafayette College associate dean of the curriculum and associate professor of classics, for a brief pre-show talk at 7 p.m., followed immediately by the performance.
Schreiber's repertoire of resonant, humanistic, and oftentimes gritty portrayals have garnered him praise and major award nominations in film, theater, and television. The New York Times proclaims Schreiber "the finest American theater actor of his generation."
American soprano Slack has been hailed for possessing a voice of extraordinary beauty, a seamless legato, and great dramatic depth. She has appeared with the Metropolitan Opera, Lyric Opera of Chicago, Washington National Opera, and San Francisco Opera.
Boehm is the author of more than 30 translations of prose works and plays by German and Polish writers, including Herta Müller, Franz Kafka, and Hanna Krall. For his work as a translator he has received numerous awards as well as fellowships from the NEA and the Guggenheim Foundation. As a director fluent in several languages he has staged plays in Poland, Slovakia, and the U.S.
The concert was recorded in Beechwood Park, Hillsdale, New Jersey.
For tickets, go to Lafayette College's website. Tickets are sold on a sliding scale from $5 to $25.
Williams Center for the Arts also is presenting "Caravaggio: The Soul and the Blood" as part of its Great Art on Screen series at 7 p.m. on Sunday.
Take an immersive journey through the life, works, and struggles of the Italian master Michelangelo Merisi da Caravaggio. Roberto Longhi, a Caravaggio expert, explores in the artist's masterpieces the echo of personal experiences and the expression of the human state, both physical and emotional. These evocative moments brought to life with compelling cinematic techniques, bring you deep inside the mind and soul of Caravaggio, empathizing with his impulses and fears.
The film is presented in partnership with Lafayette Art Galleries and will be available to screen through 9 p.m. on Monday.
For tickets, go to Lafayette's website. Tickets are sold on a sliding scale from $5 to $25.
Zoellner streams Third Coast Percussion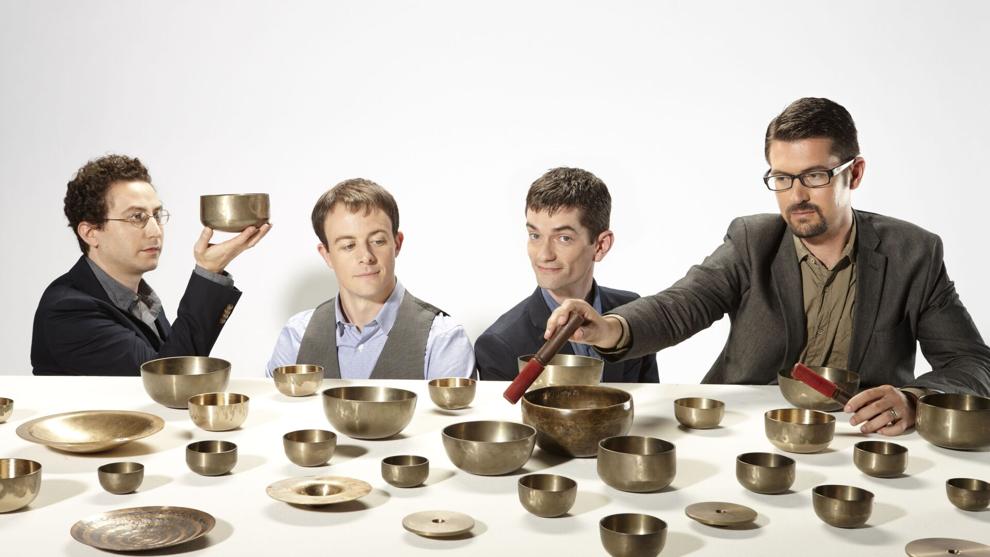 Zoellner Arts Center at Lehigh University continues its On Stage at Home series which are recorded exclusively for Zoellner with Third Coast Percussion. The Grammy Award-winning Chicago-based percussion quartet's performance is available Friday through April 10.
For 15 years, Third Coast Percussion has created exciting and unexpected performances that constantly redefine the classical music experience. A direct connection with the audience is at the core of all of its work. Whether the musicians are speaking from the stage about a piece or inviting audiences to play along, the four members strive to engage and create a sense of community during their performances.
The four members of Third Coast Percussion — Sean Connors, Robert Dillon, Peter Martin, and David Skidmore — met while studying percussion music at Northwestern University with Michael Burritt and James Ross. Members of Third Coast also hold degrees from the Eastman School of Music, Rutgers University, the New England Conservatory, and the Yale School of Music.
The programs are offered for free, but donations are appreciated.
For more information go to Zoellner's website or call 610-758-2787, ext. 0.
ASO streams live jazz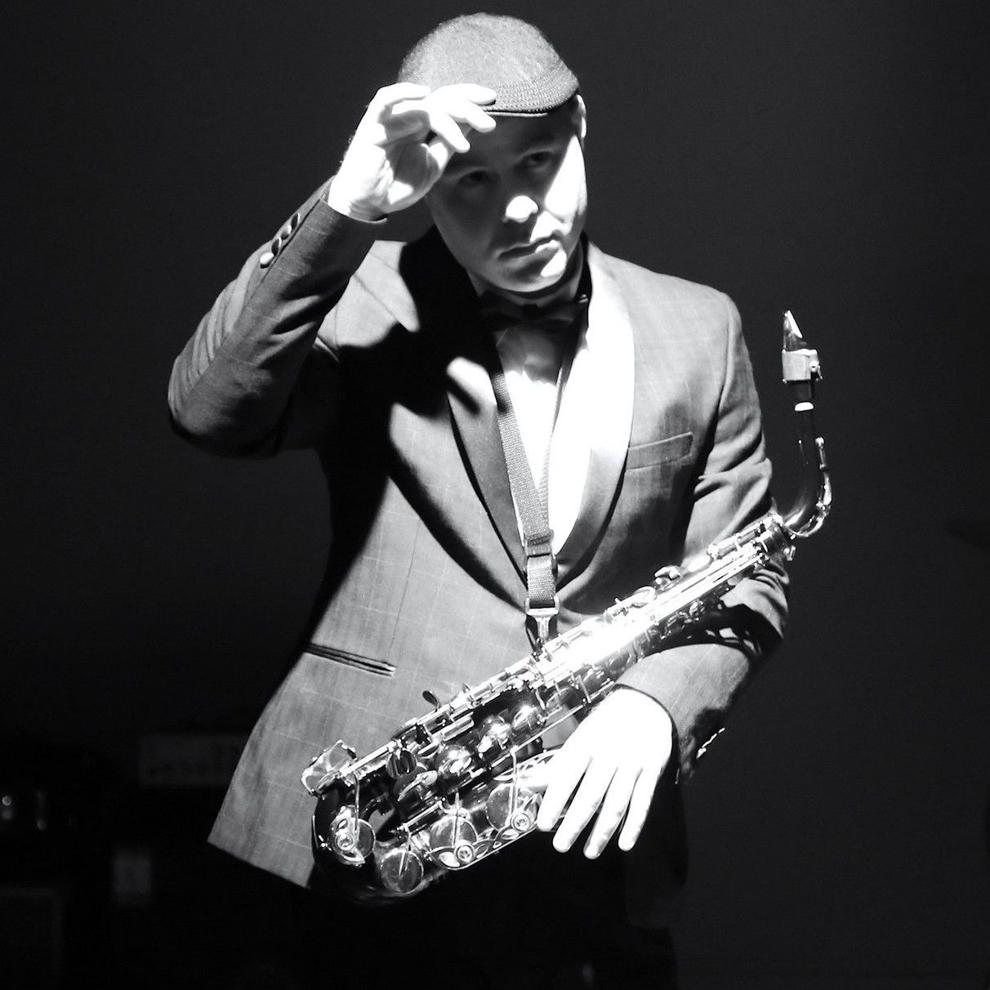 As part of its Jazz On Stage series, Allentown Symphony Orchestra will stream "The Erich Cawalla Quartet Presents The Great American Songbook" live from Miller Symphony Hall at 7:30p.m. on Friday.
Cawalla and his producer/bassist Bennie Sims from Boom! Camp Productions have been working over the past five-plus years on his debut album "Erich Cawalla - The Great American Songbook." The album features a 17-piece big band with strings as well as special guests, trumpet legend Randy Brecker and percussion great Leonard "Doc" Gibbs. It was originally set for release in March 2020 as part of his hometown Berks Jazz Fest in Reading, but due to COVID-19, the album's release is now set for a later date in 2021. During this performance, Cawalla and his all-star group will be performing some great jazz songs of the past, blues selections, and even originals that have appeared on Cawalla's full-length original releases with The Uptown Band. There also will be a special St. Patrick's Day selection.
Cawalla is on vocals and saxophone, with Steve Rudolph on piano, Sims on bass and Marko Marcinko on drums.
The performance will also be available on demand after the live performance.
Tickets are $15 and available on Miller Symphony Hall's website.
Penn State to host 'Projection Project: Bridging Perspectives'
At this time during the pandemic when physical spaces are not easily visited, the arts department at Penn State Lehigh Valley decided to embrace the notion of "disconnection" to create a bridge to seemingly divided realities.
"Projection Project: Bridging Perspectives" is an exhibition of all projected images in a physical gallery space that will be live streamed to those viewing from outside the space. From March 22 to April 9, artists, students, and community participants' images will share the screen in the gallery and will be streamed live for viewing from 10 a.m. to 8 p.m. Monday through Friday via a Zoom webinar. The projection and streamed images will change as new works are added and as other factors affect the physical spaces such as movement and light in the gallery.
"The concept of identity ties into the notion of projecting who we are, how we are perceived and how the pandemic can bring us together rather than divide us," said Ann Lalik, gallery director and arts coordinator at Penn State Lehigh Valley.
PSU-LV student and arts administration and IST double major at Penn State Lehigh Valley, Victor Velez III, brings his skills in technology and interest in community arts to this project. His hope is that allowing individuals to project their identities through this exhibition will help bridge the divide.