There is plenty going on in Bethlehem, both in-person and virtually, from graffiti art to a theatrical walking tour to a fitness challenge through a virtual Ireland.
"Arts, Music & Action" live concert and multi-media event makes its debut Saturday at Bethlehem's SteelStacks, with performances by alternative, rap and reggae group Space Kamp, roots and rock act Trouble City All-Stars and Mako Swing, to benefit at-risk youth and homeless community.
The afternoon highlights Movement Moves Media's inaugural "Arts, Music & Action" event, from 3 to 7 p.m. Saturday at Levitt Pavilion SteelStacks.
There also will be performances by dance crews and spoken word performers, including Vic LaBoy, Justan Parker, Arthur Benson II, Yamelisa Taveras and Norberto Dominguez.
The event will be hosted by J Capitol P, with DJ BezMusiq. Artist Max Meano also will create a graffiti wall during the event, and WeL!veTV's Tim Foster will screen his first short documentary, "BikeLife_610," which was nominated this year at the International Short Film Festival in Lancaster.
All social distancing guidelines will be in effect, and patrons will be required to wear masks/face coverings unless eating and drinking.
Tickets are $10 and available on SteelStacks' website. Proceeds from the event will support Movement Moves Media's programs geared toward finding solutions for helping at-risk young people, supporting the homeless community and reducing gun violence.
"As a local nonprofit, part of Movement Moves Media's mission is to help young people thrive within their communities by connecting them to resources and opportunities," said Michael A. Frassetto, the executive director. "We are humbled by the opportunity to partner with ArtsQuest in creating this showcase of some of the Lehigh Valley's local talent. As we know, the arts encompass so many modalities and are often an essential way for people to express themselves."
Movement Moves Media mentors young local artists and connects them to resources to help them achieve their goals. In just a few years of being in operation, Movement Moves Media has helped hundreds of young local artists.
Visit virtual Ireland with Celtic Comeback Challenge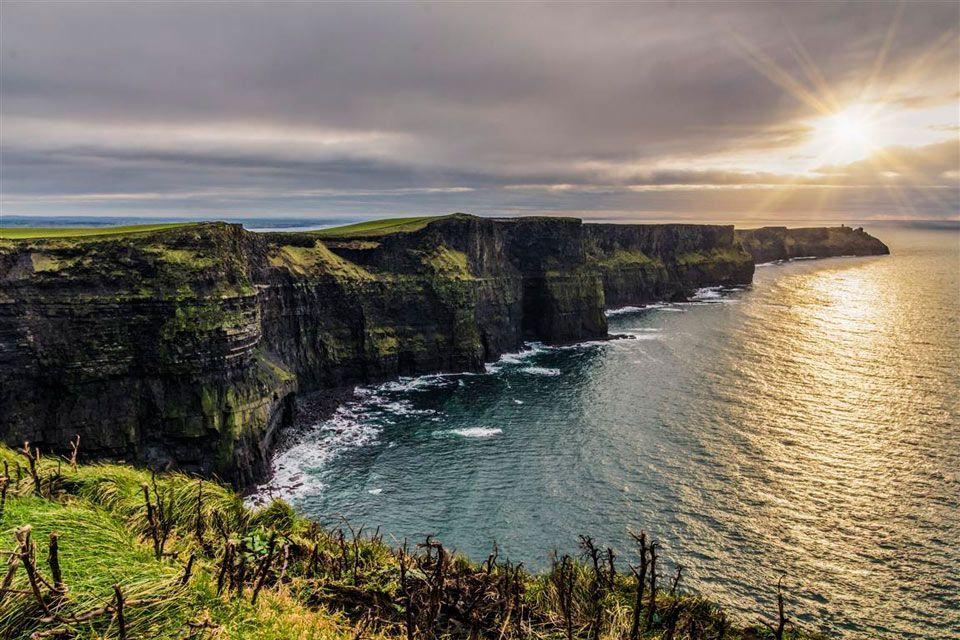 Although the 2020 Celtic Classic Highland Games and Festival had to be canceled due to COVID-19, the Celtic Cultural Alliance is continuing its mission to provide Celtic programming to the public with the Celtic Comeback Challenge, a virtual fitness challenge that also is a a virtual tour of Ireland.
Through Dec. 15, those who sign up for a $30 fee can walk, run or bike in real time as they take a virtual 51-mile tour of Ireland from Galway to the Cliffs of Moher.
The online challenge will convert all different physical activities into miles and those who complete the challenge get a medal. The program syncs to any fitness app, and when participants hit virtual landmarks, they can even post virtual postcards.
The challenge is a fundraiser for the alliance, which was hit hard by the cancellation of Celtic Classic, as well as a way for the alliance to continue its mission to promote and preserve Celtic culture.
The alliance also hopes to expand the Celtic Comeback Challenge and offer virtual fitness challenges for all seven of the Celtic nations which in addition to Ireland; include Scotland; Wales; Isle of Man in the Irish Sea; Cornwall, the southwest corner of England; Brittany, the northwest region of France; and Galicia, the northwest region of Spain.
Also scheduled is a series of workshops and lectures both online and in person.
The next cultural event is a free four-week virtual lecture on Celtic hagiography at 7 p.m. on Sept. 24, Oct. 1, 8 and 15.
The Rev. Anthony Pompa will discuss Celtic hagiography and the lives and miracles of the Celtic saints. Over the four weeks, he will explore medieval writings that recounted the saints' lives, deeds and miracles, and martyrdom. Pompa is the dean and rector of the Nativity Cathedral Church, where he leads a Celtic Spirituality Night on the fourth Saturday of each month.
The class is free, but online registration is required.
There also is a GoFundMe fundraiser for the festival.
To sign up for the Celtic Comeback Challenge or to register for any of the cultural programs, go to Celtic Cultural Alliance's website.
Touchstone hosts a walking tour of Bethlehem, sustainability forum
Touchstone Theatre of Bethlehem continues its second year of the successful "Festival UnBound" with a series of outdoor, socially distanced, socially responsible arts, food, and conversation weekly through Oct. 16.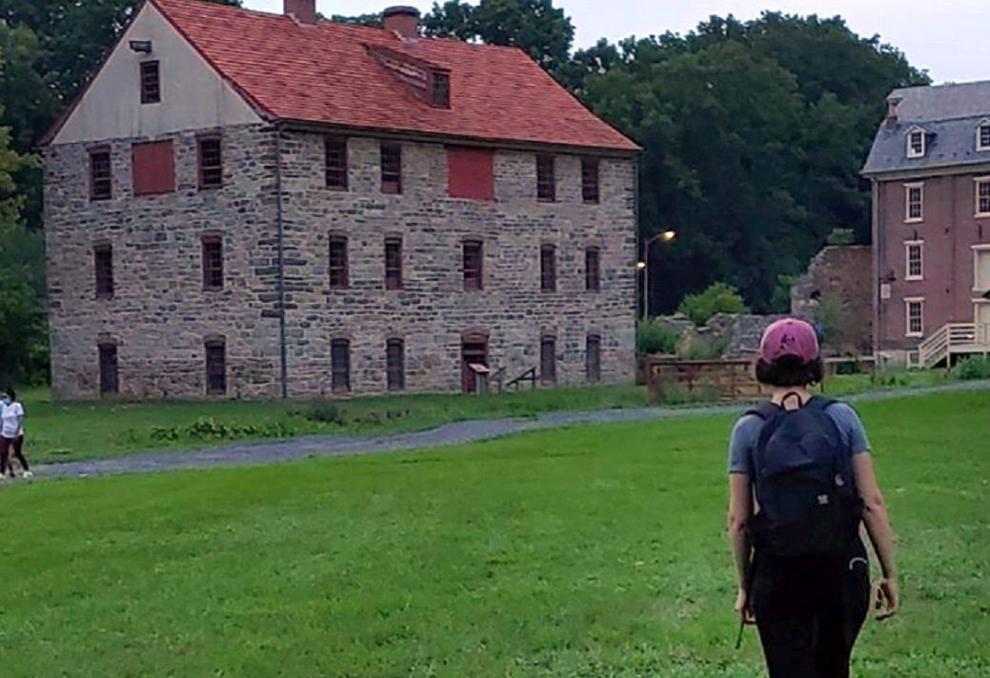 This weekend, Touchstone/Moravian MFA student Sean Patrick Cassidy presents "Rumi/Nation," an original project that takes audiences on a walking tour of Bethlehem.
The site-specific audio tour is at 6 p.m. on Friday and Saturday, and starts in the 400 block of the South Bethlehem Greenway. Audience members are introduced into a world that allows them to reflect on how they interact with and benefit from natural cycles of change. The performance requires walking three miles of moderate difficulty that include some stairs and unpaved terrain. Be aware that the performance does not end in the same place it starts. A brief walk back will be required; or, if attending the performance with a friend, you may wish to drive two cars and park one on the south side, near Touchstone, and one on the north side, near Main and Broad streets.
Also this weekend, the sustainability forum returns at 6 p.m. on Saturday, only this time on the steps of Bethlehem City Hall, 10 East Church Street. At last year's forum, high school students from across Bethlehem came together to share projects that would create a more sustainable community. This year, students continue to reflect on the massive changes in our world, as they bring those plans to the steps of City Hall, to make their voices heard. The event is free. The rain date is Sunday.
Touchstone also will provide a live stream or digital recording to accommodate audience members who are not comfortable attending live events.
Both events are free. Attendance will be limited to social distance safely, especially for "Rumi/Nation." To reserve your spot, call 610-867-1689 or email Chris@touchstone.org. Unclaimed reservations will be released at 5:45 p.m.
Masks are required for both events. At the sustainability forum, masks may be taken off when seated at your table.
No Tonys and No Tapas at Civic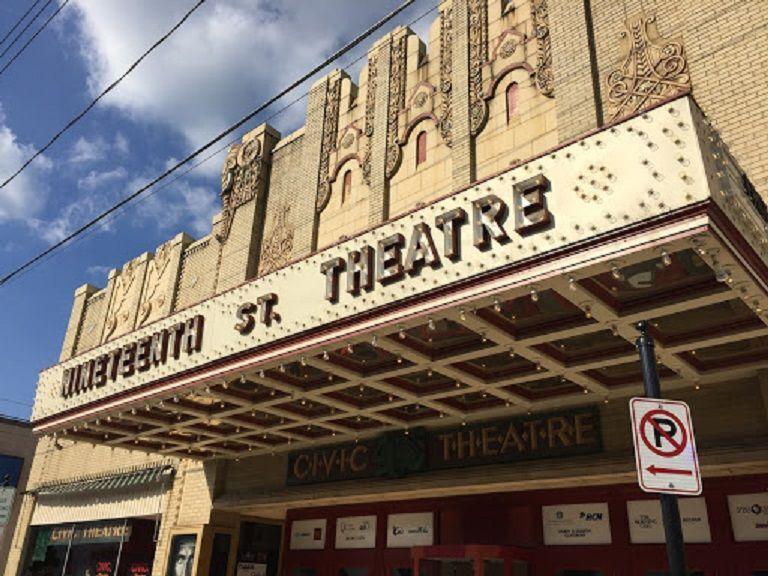 Civic Theatre of Allentown has rescheduled its "Tonys and Tapas" gala, canceled due to COVID-19 as "No Tonys and No Tapas," a virtual performance and online auction that will begin at 7:30 p.m. on Thursday.
The performance, which is free, will be available online, and the auction will be open until Oct. 1.
Viewers also can donate online as they watch.
A cast of 14 Civic Theatre Company members will perform Broadway and off-Broadway favorites. Performing are Nina Ace, Daniel Eli Becker, Veronica Bocian, Tracy Ceschin, Brian Foley, Melisa Klausner, Deena Linn, Jadyn Lynah, Will Morris, Adam Newborn, Kathleen Oswalt, Kate Pistone, Anthony Rizzuto and Juanita Shockley.
Auction items include an acting class or monologue coaching session with Kathleen Oswalt and Will Morris, Civic's associate artistic director and production manager; Zoom "cocktails" with Artistic Director William Sanders and two time Tony Award-winner Joe Mantello, who has directed Broadway shows "Wicked," and "Assassins;" a 30-minute interaction with a professional member from a Broadway show, such as "The Lion King" or "Come from Away;" two upper mezzanine tickets to the 2021 Tony Awards in New York City; Zoom costume class/discussion with Tony nominee and Civic Theatre alumnus Michael McDonald and an "ultimate Broadway package" with a private meet-and-greet with two cast members at a pre-show dinner, two mezzanine tickets to your choice of Broadway show and in-theater meet-and-greet with a cast member following the show.
There also will be baskets, artwork and more to bid on.
Civic also will share some details about the coming season during the virtual event.
"No Tonys and No Tapas," will stream at 7:30 p.m. on Thursday on YouTube, where it will remain until Oct. 1.
You can register for the auction on Civic Theatre's website. Items will be updated daily and be live through Oct. 1.
New Arts Program hosts opening reception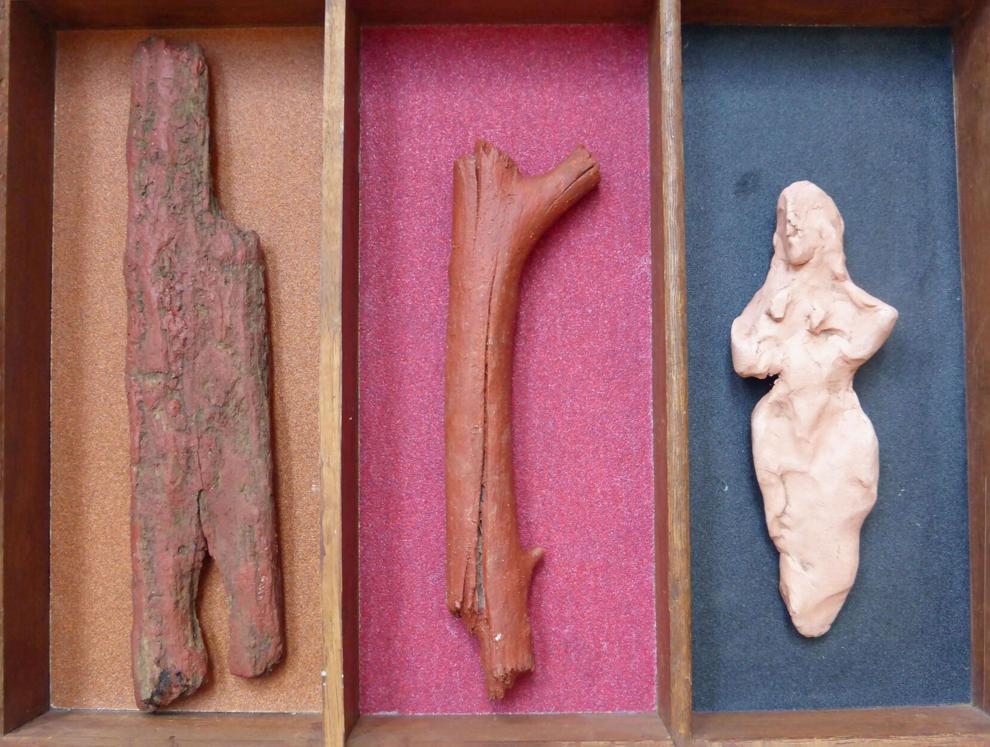 Artist and poet Patricia Goodrich will hold the opening reception for her new show "Boxes" from 6 to 9 p.m. on Friday at New Arts Program, 173 West Main Street, Kutztown, Berks County.
Goodrich, of Bucks County, has been working and exhibiting in a variety of visual disciplines since the late 1980s. Her paintings, photographs, sculpture and earthworks are in collections in China, Egypt, Haiti, Lithuania, Morocco, Federation of Russia, Romania, Slovenia, Turkey and the United States.
Goodrich's poetry has been translated into Chinese, Finnish, French, Lithuanian and Romanian. She has received Pennsylvania Fellowships in Poetry and Creative Nonfiction. Her books of poems include "Stone Hunting in Transylvania," "Woman With a Wandering Eye," "How the Moose Got To Be," "Verda's House," and "Red Mud."
"Boxes are often used to sort and separate, or merely to contain objects. I see them as opportunities to make connections, to play with the odd juxtaposition that makes a sense beyond reason, to explore multiple perspectives," Goodrich said. "Wherever I travel, I look for them, the more used the better, the more stories they hold."
One-to-one conversations with Pgoodrich are available from 9 a.m. to 4:30 p.m. on Friday and Saturday by appointment. Call 610-683-6440 to reserve.
Lonely 1 Acts Festival by DeSales alum
The Lonely 1 Act Festival is a collaborative, virtual theater arts project organized by DeSales University theater alumni. It features two original one-act plays, written and directed by DeSales grads, and featuring eight actors and six production team members that will stream live on YouTube and Facebook Live free to the public at 7 p.m. on Friday.
The team started the project in August to bridge the gap between the traditional staged theater and the new normal of virtual Zoom theater that so many are trying to navigate.
The Lonely 1 Acts Festival has a fully realized production team that includes production managers, lighting designers, sound designers, directors, and more.
The festival is composed of two 1 Act original plays: "FISH," written and directed by Matt Smaldone, and "Spaceship Earth," written and directed by Sam Boelens. The plays were developed and polished in "Writer's Quarantine," a writer's circle Smaldone formed in March. "FISH" is at 7 p.m. and "Spaceship Earth" at 8:30 p.m.
Donations will go into elements of the production and a portion of our total proceeds will be donated to the Actors Fund to help other artists continue their passion.
For information go to The Lonely Act Festival's Facebook page.
Studio B hosts third 'Friday Night LIVE at the B'
From 6 to 7 p.m., Studio B Fine Art Gallery in Boyertown will host its third "Friday Night LIVE at the B" and will feature several area writers who have participated in the studio's annual exhibit combining visual and literary art on the Studio B Facebook page.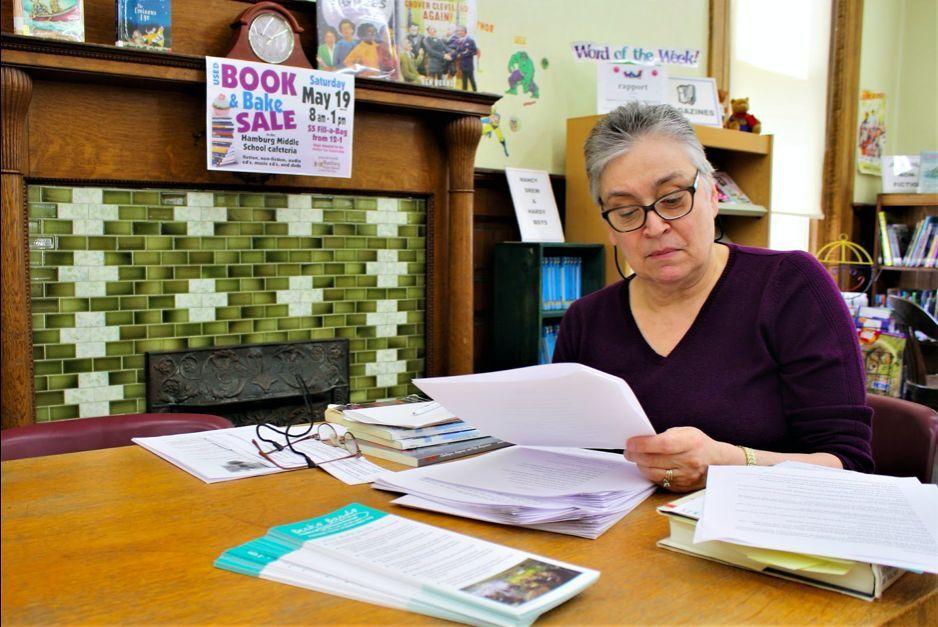 Participating from the studio are writers Philip Repko, educator; Marilyn Klimcho, Berks Bards volunteer; Sandra Williams, writer and educator; JD Stahl, educator and life coach; and Carol Croll, writer.
Participating through Zoom are Nelvin Vos, Emeritus Professor of English, Muhlenberg College; Hiram Larew, writer and global food security specialist; Jessica Bergeman, Esq; Ted Hallman, artist and teacher; and Michael Barnett, spiritual advisor and writer.
The studio invites other writers to join the conversation via Zoom during the event. Contact Jane janeEstahl@comcast.net for details. The writers will share a piece or two of their recent works and offer insights about their writing process.
The studio has published "Superheroes: What the World Needs Now," its 7th book of poetry and prose.
Since 2014, Susan Biebuyck, gallery director, has designed and assembled the books of poetry and prose and selected art from area fine artists to accompany the submissions. Previous editions include "Agony and Ecstasy: Reflections Inspired by Our Lives," "Layers of Language: Idioms and Favorite Expressions," "To Be: Know Thyself, You Do You," "Muse: The Inspirations of Our Lives," "Let's Rant: Challenges, Tempests, and Petty Annoyances," and Wabi-sabi: Celebrating Simple Beauty." The theme planned for 2021 is "My Favorite Things: Beauties Are Joys Forever."
The event begins at 6 p.m.
Studio B Art Gallery is open by appointment and from noon to 2 p.m. Sundays. Text 484-332-2757 or 610-563-7879 to schedule, or email suebie@ptd.net or janeEstahl@comcast.net.
Theater to hold virtual performance of 'Vote?'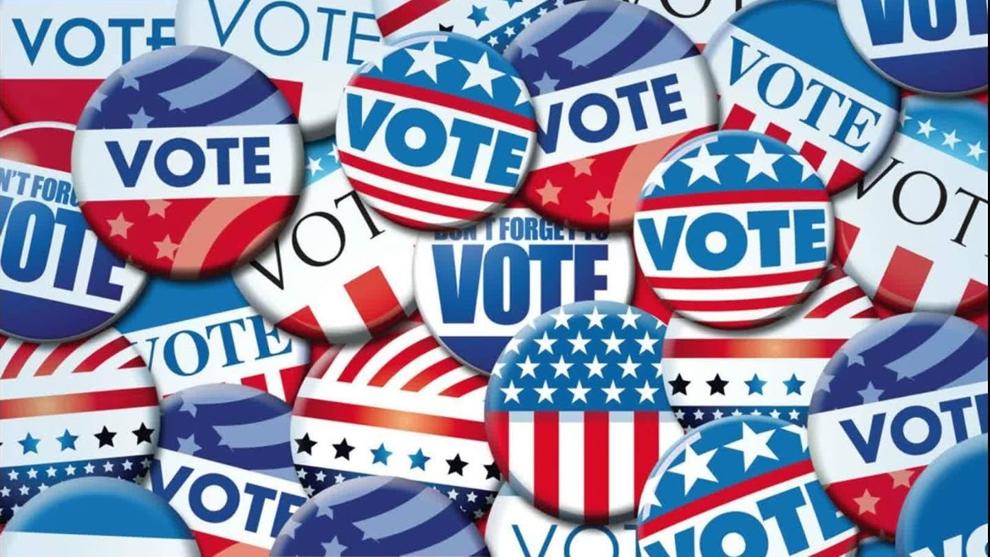 The Outlet at DCP Theatre in Salford Township, Montgomery County, has joined with Playcrafters of Skippack to present a Zoom performance of Eric Coble's "Vote?" at 8 p.m. on Friday.
The performance is free, but online donations to DCP Theatre and/or Playcrafters are welcome.
"Vote?" is an especially timely play, told through the eyes of Nicole Harrison, an 18-year-old registered voter.
On Election Day, Nicole (Helen Spigel) finds she would rather party with her friends than stand in line to cast her vote, when suddenly, she finds herself in the Valley Forge winter of 1778 along with the tattered troops of George Washington. As Nicole moves in and out of history, she experiences the trials and tribulations of all those who came before her in the fight for the right to vote such as Martin Luther King Jr., and Frederick Douglas.
The performance also features Cassidy Butler, Christian Sibel, Riley Mann, Aaron Wexler, Brandon Pascucci, Liz Aber, Jim Bingley, Ricky Hicks, Anna Bingley, Jane Spigel, Curtis Cockenburg and Maddie Bingley.
"Vote?" is directed and produced by Christopher Bryan McBreen.
To view the performance, sign on to Zoom and use meeting ID number 850 9076 2498 with passcode 005162.
Bucks County Playhouse to hold virtual variety show
"Playhouse Live!," the 30-minute, free virtual variety show produced by Bucks County Playhouse in New Hope, Bucks County, streams Sunday night with television, stage and film actress Didi Conn co-hosting and performances by Linda Lavin, Mason Reeves, Sky Seals, Richard Riaz Yoder and the cast of the playhouse production of "Once."
Highlights of the show at 7 p.m. Sunday include an interview with Conn about her experiences filming the blockbuster musical "Grease!" Tony Award-winning actress Linda Lavin will introduce you to her latest character, internet sensation Yvette Slosch. "Frozen's" Mason Reeves and Playhouse favorite Sky Seals ("Million Dollar Quartet") will provide musical performances. Richard Riaz Yoder ("Hello, Dolly!" on Broadway and the Playhouse's "Ain't Misbehavin") will tap to Fats Waller's "Honeysuckle Rose."
"Playhouse Live!" is line-produced by Jeremy Ehlinger and Michael Traupman.
To view, go to Bucks County Plahouse's website, its Facebook page, or its YouTube channel.