Musikfest is back for its 37th year, but it will look a little different this year. The Bethlehem music festival opens Friday with a mix of live music and virtual performances.
This year's festival will feature five live concerts on site as well as nearly 100 virtual concerts that will be shown right here on WFMZ.com. The on-site food and beverage experience at SteelStacks will include 10 of Musikfest's favorite food vendors.
The live concerts that fans can attend in-person while dining at the ArtsQuest Center will feature pop, funk, and rhythm and blues by The Uptown Band; Bruce Springsteen tribute show The Bruce; rock and blues by The Craig Thatcher Band; salsa by the Hector Rosado Orchestra; and soul by Danielle Ponder this and next weekend as part of Musikfest 2020.
The concerts on the community stage at the SteelStacks campus will feature outdoor dining on the Town Square and Levitt Pavilon lawn on July 31 and Aug. 1 and on Aug. 7, 8, and 9. The area will open at 6 p.m. each day, with music starting at 7 p.m.
To attend, guests must reserve a table on the Town Square or one of the 6' x 6' spots on the lawn, where the concert also will be shown on the Levitt Pavilion outdoor screen. Reservations can be made on Musikfest's website.
Both table and lawn spot reservations are good for single parties of up to four people, with attendance limited to ensure proper safe social distancing. Those on Town Square can enjoy dinner available from the ArtsQuest Center menu. Lawn spots will be spaced to follow safe social distancing, and food and beverages can be ordered from the Mack Truck Stop, bar on the lawn and the "Fest Food To-go Service," featuring vendors set up on PNC Plaza.
The lineup and dinner reservation prices are The Uptown Band, July 31 ($30 table, $10 lawn); The Bruce Show on Aug. 1 ($40 table, $15 lawn); Craig Thatcher Band on Aug. 7 ($40 table, $15 lawn); Hector Rosado Orchestra on Aug. 8 ($20 table, $10 lawn); Danielle Ponder on Aug. 9 ($30 table, $15 lawn).
Service Electric TV will air nearly 40 Musikfest performances live from its studio. The shows will be streamed later on WFMZ.com.
Virtual concerts will include performances by Robert Randolph, Grammy Award-nominated singer-songwriter KT Tunstall, Michael Glabicki of Rusted Root and Adam Weiner of Low Cut Connie.
Other highlights include a diverse lineup showcasing artists and culture from around the globe, including vocalist Farah Siraj from Jordan, India native Kiran Ahluwalia & Rez Abbasi, Korean America R&B singer Audrey Nuna, Tennessee-based blues and soul act Southern Avenue, folk punk act Sunny War from Louisiana, blues singer Alexis P Suter and Latinx acts Luisito Rosario and Making Movies.
Virtual concerts, featuring four artists each night, begin at 7 p.m. daily from July 31 to Aug. 9.
Martin Guitar Jam in Place will feature concerts by Martin Guitar artists, including two-time Grammy Award-winning performer Shawn Camp, former American Idol contestant Lauren Mascitti, and Texas country artist Bri Bagwell, starting at 6:30 p.m. July 31 to Aug. 9.
WXPN Radio is partnering with Musikfest to share a daily curated playlist of some of its favorite XPN Free at Noon shows. Artists include Citizen Cope, The Pretenders, Jonny Lang, The Pixies and more.
Food vendors will have walk-up food service at PNC Plaza 4 to 8 p.m. July 31 and Aug. 3-7 and noon to 8 p.m. Aug. 1-2 and 8-9. Vendors include Musikfest favorites Aw Shucks roasted corn, Hogar Crea shish kabobs, Karl Ehmer/Heaven on a Bun, Mr. Bill's Poultry, Festival Island Noodles, Bethlehem Dairy Store, Theo's Gyros, Heidi's Strudel/Island Expressions, The Flying V and Take A Taco.
The full schedule is on Musikfest's website.
3 shows on tap at Pines Dinner Theatre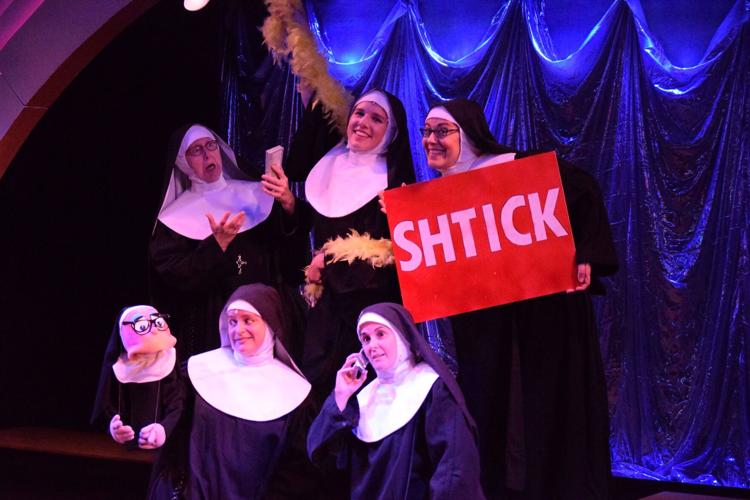 The Pines Dinner Theatre is keeping the entertainment coming with reduced capacity and social distancing. The theater is continuing its Pines on the Patio outdoor show, finishing up performances of "Nunsensations!" inside the Allentown theater this weekend and opening a new show "Red Hot & Country" on Aug. 6.
"Nunsensations! the Nunsense Vegas Revue" is a five-person show that follows The Little Sisters of Hoboken as they take their act to Las Vegas to perform a "thank-you" show in the Pump Room at the Mystique Motor Lodge for all of the people who have supported them in the past. But things don't quite go as according to plan, as the sisters discover there is a talent scout in the audience to see them perform, and two Fransiscans come to claim Sister Mary Amnesia as one of their own.
The cast features Stacy Bechtel as Sister Mary Regina; Jennifer Wills as Reverend Mother's second-in-command Sister Mary Hubert; Amber Blatt as the wise-cracking and quick-witted Sister Robert Anne; Stacey B. Yoder as Sister Mary Amnesia and Abigail Garrigan as Sister Mary Leo.
"Nunsensations! the Nunsense Vegas Revue" is written by Dan Goggin. The show is rated PG-13.
The show wraps up with dinner and performances at 6:30 and 8 p.m. on Friday and Saturday and 12:30 and 2 p.m. on Sunday.
Pines also is serving a la carte dinners on the patio after which patrons can enjoy the two-person show "He Said, She Said" under the stars. Seating begins at 5:45 p.m., and the show begins at approximately 7 p.m.
The show, written by Oliver Blatt, features Jen Hope and Kristopher Holz as the Catskills act of Hope and Holz, who reunites on stage as they share their stories of working the circuit, along with some of their favorite songs.
Ticket prices are $20, which includes a reserved seat for the show. Food and beverages are available for an additional charge. The show runs Aug. 1, 6, 8, 13, 15, 20 and 22.
In celebration of the 15th anniversary of "Red Hot & Country," the original cast is back with this salute to all things country music. The high-energy Branson-style revue features bluegrass and folk classics, as well as today's greatest hits, down-home comedy and a some amazing clogging.
Performances are 6:30 p.m. dinner, 8 p.m. show on Friday and Saturday, and 12:30 p.m. dinner and 2 p.m. show Thursday, and Sunday Aug. 6 to 23.
Ticket prices are $52 adults, $38 students and $28 children age 2-9. Show-only tickets are also available for $30 adults and $20 children.
The theater is at 448 North 17th Street, Allentown. For information, call 610-433-2333 or go to the theater's website.
Camp-out and movies at Coca-Cola Park
Enjoy dinner and a movie before spending the night on the field at Coca-Cola Park in Allentown in a tent this or next Friday as the Lehigh Valley IronPigs host family camp-out nights.
Family camp-out tickets are available for $20 per person and includes a hot dog, popcorn, soda and ice cream.
Movies are the 2019 live-action film of "The Lion King" on Friday and the Marvel hit "Avengers: Endgame" on Aug. 7.
Enter Coca-Cola Park starting at 7 p.m. and stay until 7:30 a.m. the following morning.
Masks will be required for guests as they enter Coca-Cola Park, but they will not be required once seated at a table or field location, where they are socially distanced from other guests.
The IronPigs also are hosting on-field movie night this Saturday and next at 7:30 p.m.
Bring your blanket and enjoy a screening of a film on the outfield grass. Movies are Disney favorites "Frozen 2" on Saturday and "Aladdin" on Aug. 8. Included in the $15 per person ticket price is admission for the movie and a hot dog, popcorn, soda and ice cream.
For tickets, go to the IronPigs' Facebook page.
Another outdoor film event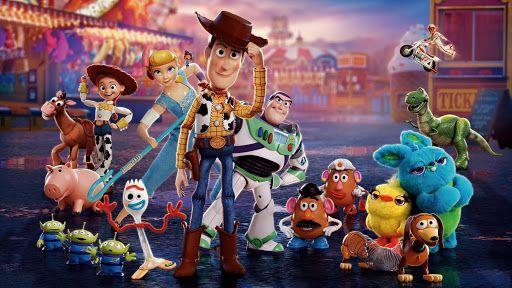 Upper Macungie Township, Lehigh County is bringing back its popular free "Movies in the Park" on Friday at Grange Park in Breingisville.
But in the interest of social distancing, the park is hosting its first ever "drive-in style" event. Come in your car and bring chairs and blankets to tailgate by your car.
The movie "Toy Story 4" starts at 7 p.m. Prior to the screening, there will be live music by JT Rooney.
There also will be food available from Bubba Butch BBQ and Kona Ice.
Car spots will be limited. Cars will be directed where to park. Masks will be required at restrooms and at the food trucks.
Book signing at Tom Sturgis Pretzels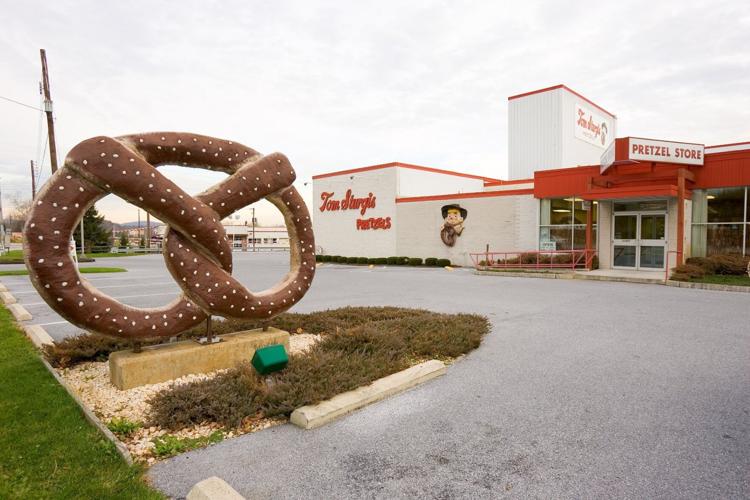 Meet Jill Sturgis Thomas, granddaughter of Marriott Sturgis, founder of Tom Sturgis Pretzels, as she does a book signing from 11 a.m. to 3 p.m. Saturday at the pretzel factory in Cumru Township.
Thomas is the author of "Twisted: Mindful Pretzel Consumption," in which she writes about the origin of pretzels and the meaning of its shape; how pretzel baking evolved over time; local pretzel folklore; step-by-step directions on how to twist your own pretzels and recipes for some of the Sturgis family's favorite pretzels.
Thomas is the great, great granddaughter of Julius Sturgis, who established America's first commercial pretzel bakery in Lititz, Lancaster County, in 1861.
Meet and talk with Thomas and enjoy great pretzels and snacks as she signs books.
Tom Sturgis Pretzels is at 2267 Lancaster Pike, near Shillington. For information, visit the bakery's Facebook page.
Virtual play reading by Reading Theater Project
Reading Theater Project is presenting a virtual play reading of an original, interview-based play by Adam Richter.
"Second Home: Five Stories of Immigration" will be presented via Zoom at 7 p.m. on Aug. 5.
"In this era when we make so little effort in understanding one another, it was important to create a piece where the voices of immigrants are front and center," said Richter, who interviewed local immigrants and people from Puerto Rico as the basis for the play.
The play consists of monologues. A discussion with the Zoom audience will follow. The event is free; donations encouraged
The cast includes Robert Barkley, Kath Godwin, Schon Gonzalez, Gabriela Marie, Bree Ogaldez, Robert Torres and Griffin Yeyna. The stage manager is Sean Sassaman.
For a link, go to the Reading Theater Project's Facebook page.
Open house at Nolde Mansion in Cumru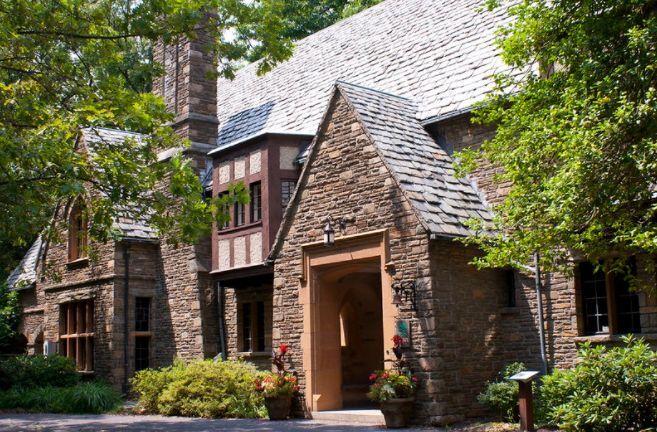 Join Nolde Forest Environmental Education Center at an open house at 1 p.m. Sunday to explore the home left behind by the Nolde family.
Now serving as the first environmental education center in the state, the Nolde property was once the home of a wealthy Reading manufacturer. The mansion now serves as the park and staff offices and is open to the public only on open house days.
See the Nolde Mansion story in video, take a self-guided tour of the home, and go on a scavenger hunt. No registration is required, but guides will be counting people inside the mansion and may restrict access to comply with CDC protocols.
Masks are required to enter the mansion. The open house is free, but tickets for a formal mansion tour at 4 p.m. can be purchased inside the mansion during the open house. Tour tickets are first-come, first-served.
Nolde Forest is on Route 625, two miles south of Route 724 or three miles north of Route 568, in Cumru Township.
The forest encompasses more than 665 acres of deciduous woodlands and coniferous plantations. A network of trails makes the center's streams, ponds and diverse habitat
For information, go to the state's Department of Conservation and Natural Resources' website.