With warmer weather comes the opportunity to get outside and enjoy the fresh air. Whether dining al fresco, listening to comedy in a park or celebrating spring by bidding on a handmade quilt at a historic homestead, there are plenty of activities in Berks County and the Lehigh Valley that give people the chance to enjoy the great outdoors.
Indulge your taste buds with Bethlehem's SouthSide Arts District as it celebrates the return of outdoor dining with the first-ever SouthSide Spring Restaurant Week through Sunday. The event features 15 restaurants, with menus tailored for both dine-in and takeout to help guests support local dining, and dine in the fashion with which they feel most comfortable.
Participating restaurants include Cafe the Lodge, 427 East Fourth Street; Deja Brew, 101 East Fourth Street; Dinky's Ice Cream Parlor & Grill Bethlehem, 312 East Third Street; El Jefe's Taqueria, 506 East Third Street; The Flying V Poutinerie, 201 East Third Street; General Zapata, 15 East Fourth Street; Jenny's Kuali, 102 East Fourth Street; La Lupita, 4 West Fourth Street; Molly's Irish Grille & Sports Pub, 4 East Fourth Street; Randy's Pizzeria, 201 Mechanic Street; Roasted, 22 West Fourth Street; Social Still, 530 East Third Street; Sotto Santi, 10 West Fourth Street; Tally Ho, 205 West Fourth Street, and Zest bar+grille, 306 South New Street.
Sponsors include Lehigh University and The Bethlehem Parking Authority.
ArtsWalk events in Allentown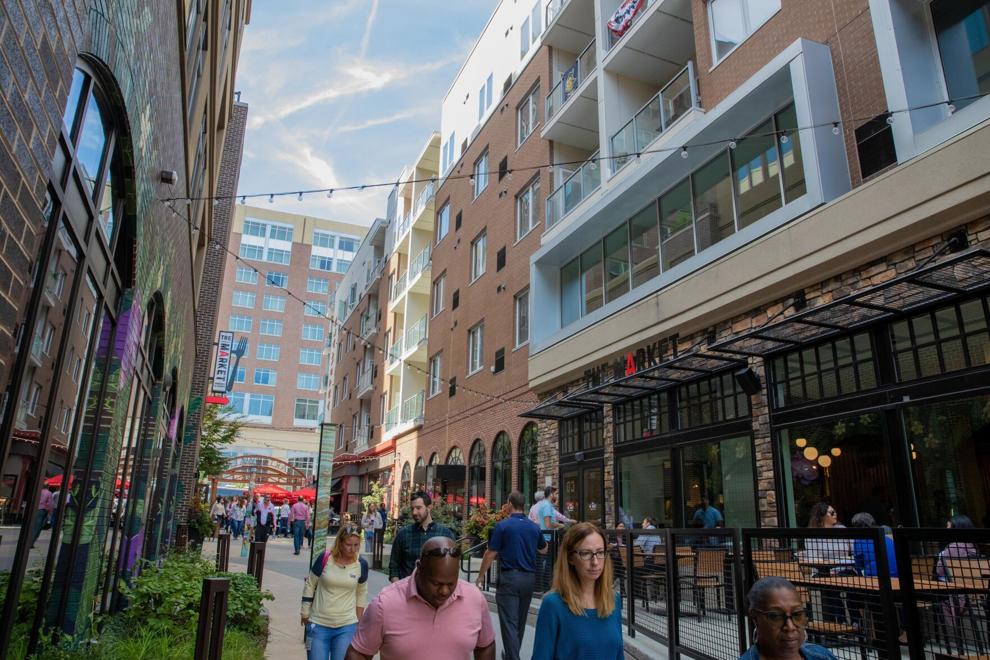 Downtown Allentown is kicking off a summer of free events on the ArtsWalk with a comedy night on Friday from 6 to 9 p.m. in the ArtsWalk Pocket Park, next to the Downtown Allentown Market. Hosts Kris Fried and Tyler Rothrock will introduce a roster of talented comedians. This event is free to attend, with limited seating availability. Take your own chair. Masks are required.
The comedy night will be held the last Friday of the month. Parking is free on the parking deck.
Other events include Fitness Tuesdays, sponsored by Lehigh Valley Hospital Network; Werk-it Wenesdays with drag queen appearances; Picnic in the Park Wednesdays with live music and yard games; trivia night the second Wednesday of the month; art classes with Baum School of Art the third Wednesday of the month; Rock the Walk with live bands Thursdays; and free movies the second Friday.
All events are through October.
Quilt auction at Wyomissing homestead
Visit The Nicholas Stoltzfus Homestead for a day in the country and maybe pick up an Amish-made quilt at its annual benefit auction on Saturday.
Enjoy Pennsylvania Dutch food, barbecue chicken, homemade ice cream and soft pretzels as you bid on quilts, old and new books, and garden and household items to benefit the homestead at 1700 Tulpehocken Road in Wyomissing.
Nicholas Stoltzfus purchased the property in 1771, and this year, it will be 250 years since the Stoltzfus family inhabited the property along the Tulpehocken Creek.
Meet historians and authors and see colonial-style cooking in the homestead fireplace. Berks History Center will have a display. There will be tours of the homestead and children's activities.
Breakfast begins at 8 a.m., and the auction is at 9 a.m. The quilt auction begins at 11 a.m. and the book sale is at noon.
Casey Abrams next in Zoellner virtual series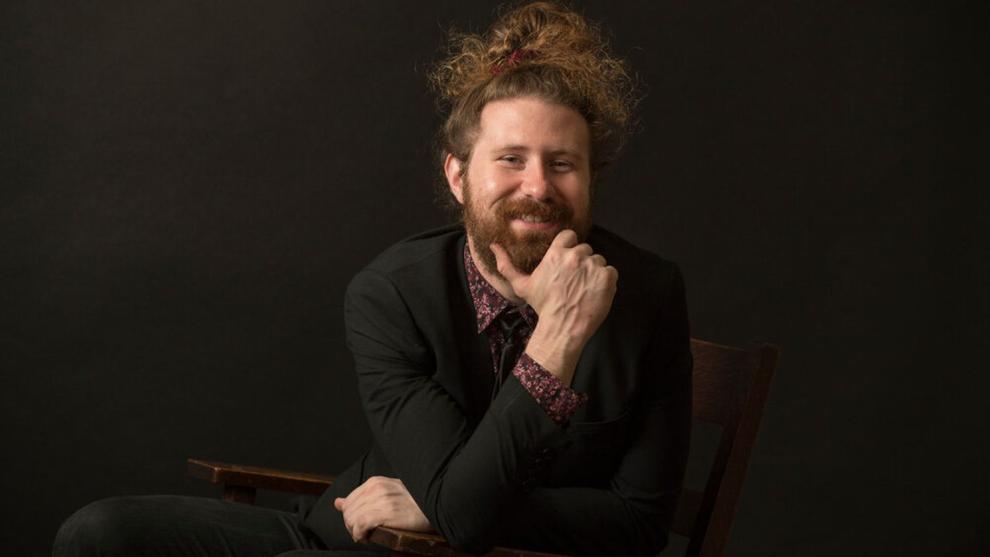 Zoellner Arts Center at Lehigh University presents the fifth performer in its "On Stage At Home" virtual guest artist series. The series features six performances recorded exclusively for Zoellner Arts Center for online release. Next up is jazz bassist and vocalist Casey Abrams, who is a familiar face to fans of "American Idol," and Zoellner audiences have previously seen him perform in Baker Hall with Postmodern Jukebox. Abrams' concert will be available for streaming from Friday until May 30.
Abrams seamlessly blends traditional jazz musicianship with contemporary pop sensibilities and a uniquely distinct voice. His performances on YouTube have been viewed more than 550 million times. He has traveled the world as a solo artist as well as with Postmodern Jukebox.
The programs are offered for free, but donations will be accepted.
ASO presents virtual Mozart program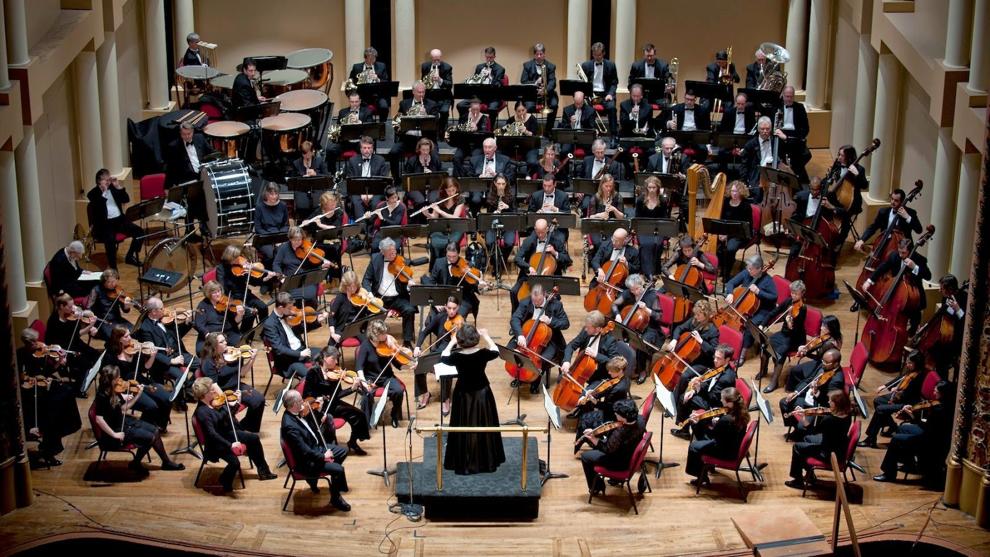 The Allentown Symphony Orchestra ushers in springtime with "Magnificent Mozart" at 7:30 p.m. on Saturday. Hear the iconic composer's ebullient Symphony No. 40 as Diane Wittry, ASO's music director and conductor, returns to the podium to lead the orchestra for the first time in over a year. The concert premiere performance will be streamed live and recorded. It will then be available on demand.
Also featured is an uncommonly heard trumpet concerto by Neruda, featuring ASO principal trumpet player Omri Barak.
The program includes Farrenc's "Overture No. 2 in E-flat major, Op. 24;" J.B.G. Neruda's "Corno da Caccia Concerto in E-flat major" and Mozart's "Symphony No. 40 in G minor, K. 550."
Tickets are $15 for the livestream at 7:30 p.m. on Saturday. Video-on-demand also is $15 after 10 a.m. on Sunday.
Come Together raises funds for anti-bullying
For several years, this annual multi-artist event was presented on Godfrey Daniel's stage. Since the pandemic, organizer/musician Michael Duck took the Come Together concert virtual, and this year's event will stream live from 7 to 10 p.m. on Friday.
Sponsored in part by Godfrey Daniels, the event benefits a program called No Place For Hate.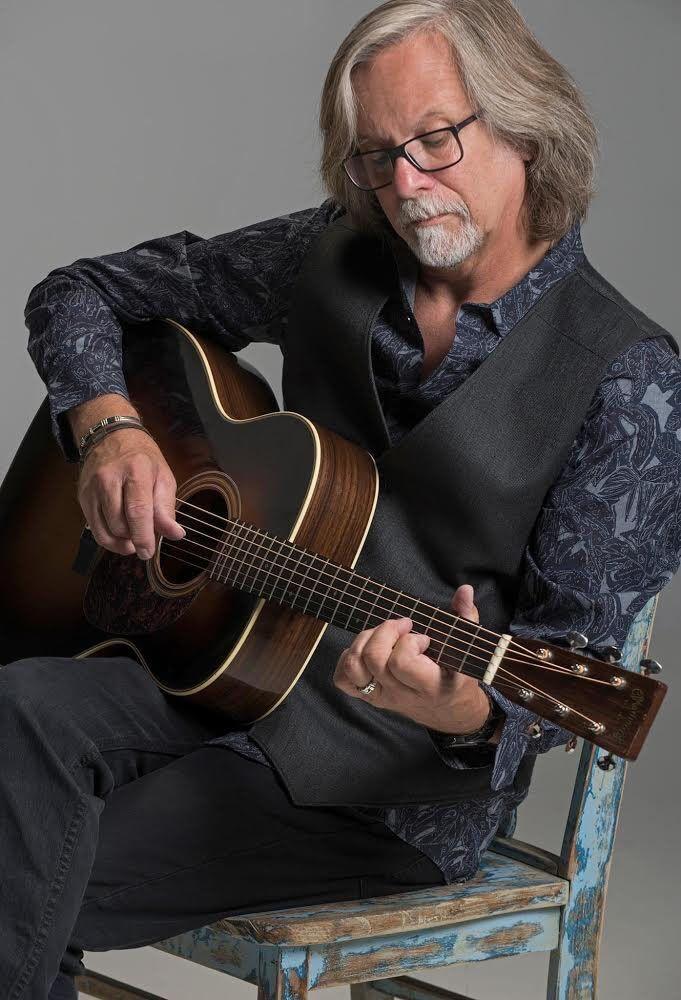 The virtual concert will feature live performances and exclusive recordings by performers, including Craig Thatcher, Nyke Van Wyk, and Cliff Starkey; Dana Gaynor of the Dana Gaynor Band; George Hrab; Chelsea Lyn Meyer; Kim Edwards; Dave Fry; Jenny Founds of Ruby Dear; Pentley Holmes; Carter Lansing of the Acoustic Kitty Project; Leah Marie Fuls; Rob Hinkal and Kristen Jones of ilyAIMY; Gr3ys0n; Karen and Amy Jones of The Beautiful Distortion; Camille Who?; Claudia & Liliana; Jillian Matundan; Neil Grover; Mae Rosania (formerly of Bronze for Birdy); Ralph Pagano; - Dave Deubler of Doyle and the Dudes; Emily Hall; Tom Cooney; Ben Tyler and Janene Otten of EJ & JO.
There will be remarks from Jack Silva, Bethlehem Area School District's assistant superintendent and chief academic officer, about how Bethlehem schools carry out No Place for Hate programs.
Anyone who donates in advance of the show will get a reminder on Friday with a link to watch the webcast. Every $10 donated before 10 p.m. on Thursday gives you an opportunity to enter drawings for items donated by performers and community sponsors, including Godfrey Daniels, Touchstone Theatre, the SouthSide Arts District, the Southside Film Festival, Deja Brew, and Ahmina Handcrafts. Winners will be randomly selected during Friday's webcast.
No Place for Hate, a 21-year-old initiative of the Anti-Defamation League, supports programs in more than 1,600 schools across the U.S. to help kids combat bias, bullying and hatred. The webcast raises funds for ADL Philadelphia's work supporting No Place for Hate programs in nearly 50 school districts in Pennsylvania, including many in Berks County and the Lehigh Valley.
Swearingen & Kelli live at Bucks County Playhouse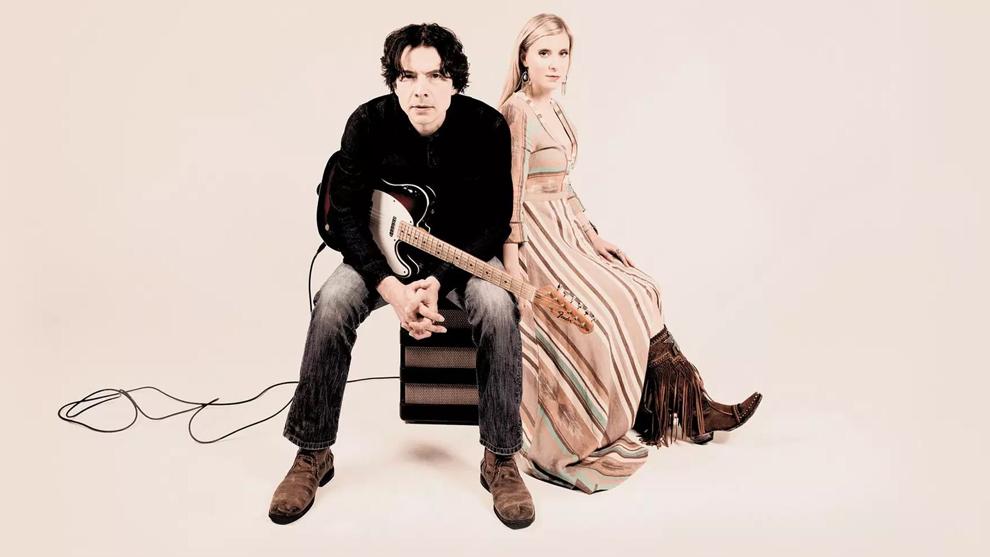 Swearingen & Kelli will pay homage to one of the most iconic duos in music history when they bring their show, "The Music of Simon and Garfunkel" back to Bucks County Playhouse for three performances at 8 p.m. on Saturday and Sunday and at 2 p.m. on Sunday.
Their return engagement is part of Bucks County Playhouse's spring music series, which heralds the return of live music to iconic stage in the months of April and May. The duo's show was last presented to sold-out crowds at the Playhouse in 2019.
Swearingen & Kelli recreate the music, memories and magic of the most famous folk-rock duo of our time, Simon and Garfunkel. A native of Bethlehem, AJ Swearingen has been performing this music for 20 years with mastery of Paul Simon's intricate guitar playing. His baritone blends perfectly with Jayne Kelli's vocals, delivering a tribute to the sound of the 1960s Greenwich Village, New York, coffeehouse performances.
Broadway World has hailed Swearingen and Kelli as "One of the most talented duos of today playing the music of one of the most famous duos of yesterday." Both artists were inspired by the great singer-songwriters of the past, like Paul Simon, James Taylor, Carole King, Jim Croce and The Eagles among others. The duo has also been performing and writing music together since 2010, debuting their first self-titled album in 2013. Folk icon Tom Rush recorded and released their song, "You're Not Here With Me" on his last studio release. The sophomore album, "The Marrying Kind" released on July 21, 2017, has been featured on Gretsch Guitar and The Daily Country.
Tickets to Swearingen and Kelli start at $45 and are available by going to Bucks County Playhouse's website or by calling 215-862-2121. Tickets are limited, and the audience will be socially distanced. Masks must be worn for the entire performance.