Musikfest is returning to Bethlehem with more than 300 free concerts after a year off because of COVID-19, but that's not the only thing happening in the Christmas City this weekend.
The SouthSide Arts District, an initiative of the Bethlehem Economic Development Corporation, is having two artists — Sarah Karess and Mounir Mulhem — paint a new street mural at the intersections of Adams and Third streets.
The artists will be working on the mural between 10 a.m. and 8 p.m. on Saturday and Sunday as well as from 6 to 8 p.m. on Aug. 10 and 11 and from 10 a.m. and 8 p.m. on Aug. 14 and 15. All times are weather permitting.
A ribbon-cutting celebration and reception will be held for the artists at September's First Friday gathering, along with pop up artist galleries throughout the district that evening.
"Each year, the SouthSide Arts District's Design Committee strives to add innovative public art to our streetscape," said Missy Hartney, the district's downtown manager. "This year, we are not only adding the first street mural in Bethlehem to our Urban Arts Trail, but we are also working to calm the traffic at this busy intersection."
She said the district received more than 10 applications from local artists for the project.
A panel of art experts and Bethlehem enthusiasts took part in the final decision, choosing Karess and Mulhem. Inspired by David James, an Australian who went viral for handing flowers to complete strangers as an act of random kindness, the design features hands offering various flowers to passersby. The artists noted, "Within any community, the cornerstone to wellness and quality of life is driven by kindness, and we all have a hand in helping each other grow. This mural intends to remind the Bethlehem community to be kind to each other and to oneself. By doing so, we will be well together."
Members of the community are encouraged to visit and cheer on Karess and Mulhem as they paint.
Also for First Friday, there will be a free Headeye and Friends album release concert at 6 p.m. at Touchstone Theatre's outdoor venue, the Barrio Stage, located behind the theater at 321 East Fourth Street.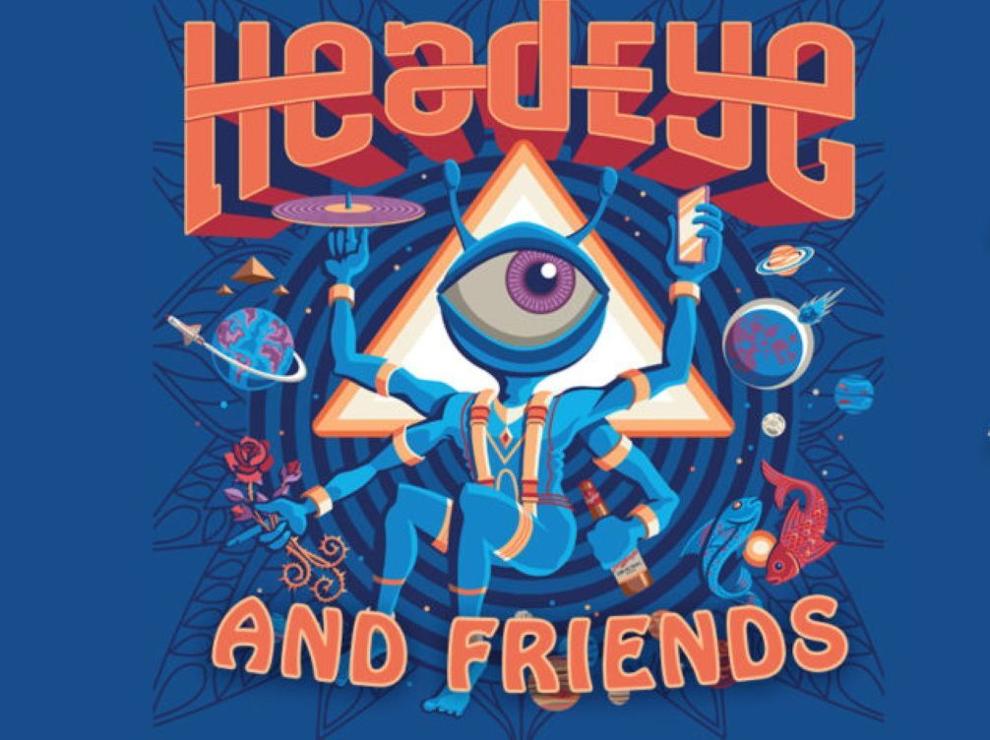 Touchstone Theatre, Godfrey Daniels and the SouthSide Arts District present the free concert, featuring The Big Easy Easton Brass Band, Acoustic Kitty Project, ROI and the Secret People, and Jason Hedrington — also known as Headeye — and his new psychedelic album.
The night will begin with Carter Lansing of Acoustic Kitty Project. Known for his classic, country rock rhythms, Lansing will wow the crowd, while The Big Easy Easton Brass Band takes to the streets to parade and celebrate the evening.
At 7 p.m., prepare for an intergalactic adventure with funk jam band Headeye. Performing tracks from his new album, Headeye will take the crowd on an interstellar odyssey of wild lighting, electric beats and ferocious sound. The last act of the evening is ROI and the Secret People, who will present a combination of classic rock, with hints of alternative.
Food and drink will be available for purchase. Doors open at 5:30 p.m.
DCI returns to Allentown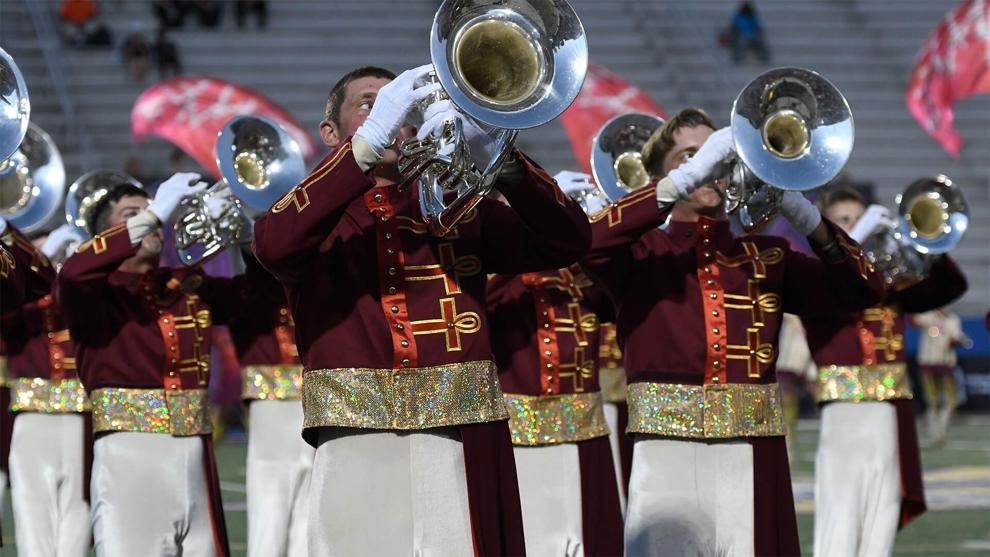 The Allentown Cadets have joined DCI and their fellow corps in bringing music and pageantry back to the field this summer.
The Cadets are appearing alongside four other East Coast-based drum corps in DCI's 2021 "Celebration Tour." The next show will be at 8 p.m. on Saturday at J. Birney Crum Stadium in Allentown. The show will feature The Cadets, Hawthorne Caballeros, Bluecoats, Boston Crusaders, Spirit of Atlanta and Music City of Nashville. The event will lead up to a larger, three-day showcase of corps in Indianapolis Aug. 12-14.
"We are thrilled to present The Cadets in 2021," said Denise Bonfiglio, director of The Cadets. "Our members and staff are buzzing with excitement about our 2021 production and the corps' return to in-person rehearsals."
The Cadets 2021 program is "...shall always be."
The Cadets are one of the oldest continuously operating drum corps with members from across the globe. The corps was founded in Garfield, New Jersey, as the Holy Name Cadets in 1934 and is now headquartered in Allentown. With 10 gold medals since the inception of Drum Corps International and hundreds of regional and circuit championships, The Cadets are one of the winningest drum corps in history.
Ticket prices range from $25 to $40.
Das Awkscht Fescht returns to Macungie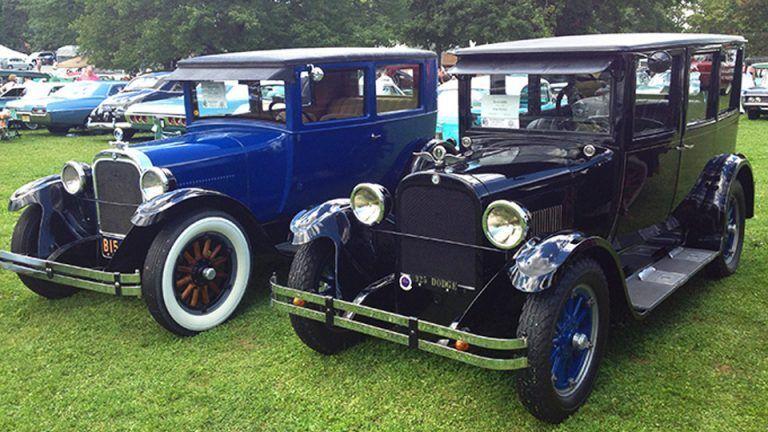 One of the country's largest antique and classic car shows is back for its 58th year this weekend at Macungie Memorial Park in Macungie, Lehigh County.
Das Awkscht Fescht offers three days of outdoor events, shows, and entertainment from 6 a.m. to 10:30 p.m. on Friday and Saturday and from 6 a.m. to 4:30 p.m. on Sunday.
The festival features more than 2,500 vehicles, including antique and classic cars, trucks and motorcycles. This year's featured car area will focus on Cadillac and LaSalle. The event also includes arts, crafts, kids' entertainment and activities, car flea market and car corral sale area, antique toy show, human foosball and a beer garden.
Fireworks will be at 9:30 p.m. on Saturday.
Friday's entertainment will be presented by Craig Thatcher & Friends, Real Country & Joe Holler, featuring Ann Brown, and Flamin' Dick and the Hot Rods.
Saturday's entertainment will be presented by Acoustic Kitty Project, The BC Combo, Wooden Ships – CSN Tribute, Dana Gaynor Band and A Few Good Men.
Sunday's entertainment will feature Macungie Band and James Supra & Sarah Ayers Band.
Admission is $9 for adults and free for ages 15 and under.
'Hair' at Genesius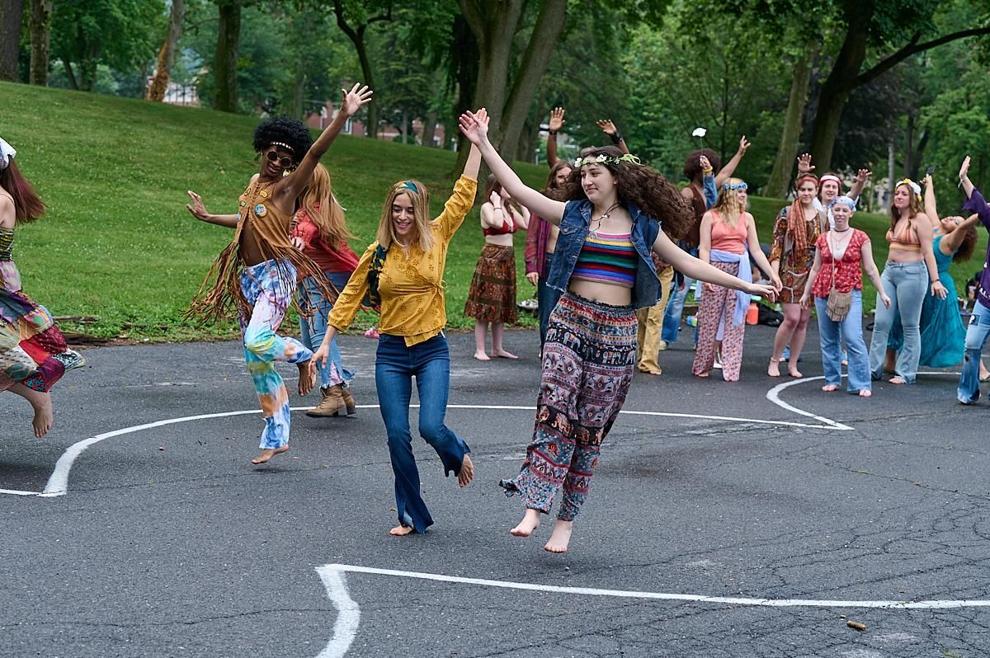 Genesius Theatre of Reading is presenting the groundbreaking musical "Hair" live outdoors under a tent at Willow Glen Park in Sinking Spring, Berks County. The American Tribal Love Rock Musical will play at 7:30 pm. Thursday through Monday.
The show has been a favorite at Genesius since the theater first presented it in the summer of 1976, at the now-demolished Astor Theater on Penn Street, where the Santander Arena now stands. The show was directed by Genesius co-founder Michael O'Flaherty. In the summer of 1998, Scott Russell directed the show outdoors in Schlegel Park, and in 2009, the show premiered at Genesius' 10th and Walnut streets location, directed by Genesius artistic director, L J Fecho. Fecho played the role of Woof in the 1976 production.
This summer's production is co-directed by L J Fecho and James Haggerty, who played the role of Woof in the 2009 version.
Inspired by the counter-culture movement of the 1960s, "Hair" tells the story of the Tribe, a group of young hippies navigating the decade's turbulent political and cultural events while living a bohemian lifestyle in New York City. Groundbreaking at the time for its music, script and unique production flourishes, "Hair" was nominated for a Tony Award in 1969 for best musical and won a Grammy Award the same year for best score from an original cast show album.
The score features iconic hits such as "Let the Sunshine In," "Good Morning Starshine," "Aquarius," and the title song.
The production features Matt Kleckner as George Berger and Corey Clark as Claude Hooper Bukowski. Kleckner was a member of "The Tribe" in the 2009 show, and Clark is reprising his role of Claude from 2009. The rock musical also features Sarah Allyn Althen as Sheila, Abbey Hannis as Jeanie, James Barksdale as Hud, Yvonne Newton as Dionne, Collin T. Bollinger as Woof, Katie Fanrak as Chrissy, Andrew Oritz as Dad and Becka Malanios as Mom.
Willow Glen Park is at 94 Park Avenue in Sinking Spring, on the grounds of Shocktoberfest.
On Friday and Saturday, Konopelski's Truck N Brew will be open at Willow Glen for purchase of food and drink. Truck N Brew opens at 5 p.m.
Soda, water and snacks will be available at other performances.
This musical contains profane language, drug-use, minor nudity and adult content. Recommended for mature audiences. Also, the production has lots of special effects, including strobe lights and haze.
Tickets are $25 for general admission seating.
Final Bach at Noon for the summer
The seventh summer of Bach's music in Allentown final performance will be on Aug. 10, with a virtual Bach at Noon presented by The Bach Choir of Bethlehem at St. John's Lutheran Church in downtown Allentown. The concert will be videotaped, featuring smaller ensembles of musicians, with no audience present.
Join the online watch party for the August Bach at Noon concert at noon on Bach Choir's YouTube channel or Facebook page.
The concert includes Greg Funfgeld's informal, enlightening insights into the music, performed by soloists and orchestra members. Free-will contributions are appreciated.
The program includes Antonio Vivaldi's Concerto in F Major, RV 538 for two horns and strings, featuring Anthony Cecere and Karen Schubert on French horn; Johann Sebastian Bach's Aria from The Christmas Oratrio, BWV 248, and George Frederick Handel's Aria from Messiah, No. 48 – The Trumpet Shall Sound, both featuring bass-baritone Dashon Burton and Robert Skoniczin on trumpet; and Johannes Brahms' Four Serious Songs, Opus 121, featuring Burton.
Also performing are Christine Moulton, flute; Elizabeth Field and Rebecca Brown, violins; Uri Wassertzug, viola; Loretta O'Sullivan, cello; Dan McDonald, string bass and Funfgeld, keyboards.
Nurture Nature Center reopens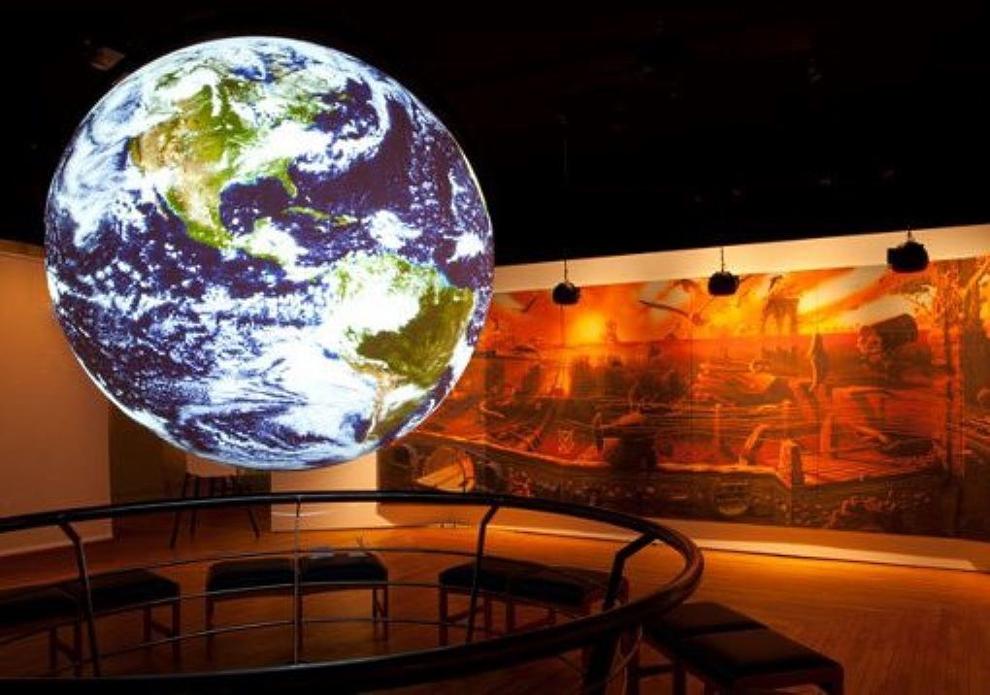 Easton's Nurture Nature Center will reopen to the public on Saturday with two art shows and a Science on a Sphere show.
Opening is "Perspectives: Migrations," in which partnering artists work on the theme of migrations in the sixth year of this program that blends science, art and community, The project includes a community collaboration, "The Monarch Project," which features thousands of monarch butterflies cut out by residents during pandemic isolation.
Also opening is "Winged Sojourners of the Delaware," a collection of photographs by David Brandes that represent a small sampling of winged "miracles" (both bird and insect) that inhabit the Delaware River watershed for a few months each year.
An opening reception is set for noon to 4 p.m. on Saturday.
Go at 12:30 p.m. and see a special Science on a Sphere show, "Life on the Move: Animal Migrations around the World" on the center's 6-foot suspended animated globe.
The Science on a Sphere program is the centerpiece of Nurture Nature Center. It is one of a hundred in the world. The sphere displays high-resolution video about scientific topics and has been described as a reverse planetarium that creates a 360-degree image of natural phenomena like earthquakes, solar flares and the Gulf Stream. Every Saturday, the community can see a demonstration on the globe.
The science education center opened in 2011 to examine the environmental reasons behind flooding after Easton suffered its third major flood in a 22-month period.
The center is on the second and third floors of 518 Northampton Street.
Rock the Block in Birdsboro
Join 1st Street Players for a block party at Main Bird Park in Birdsboro from noon to 8 p.m. on Saturday.
The Rock the Block Summer Party will feature local vendors and talent to celebrate the summer and starting live, in-person performances again.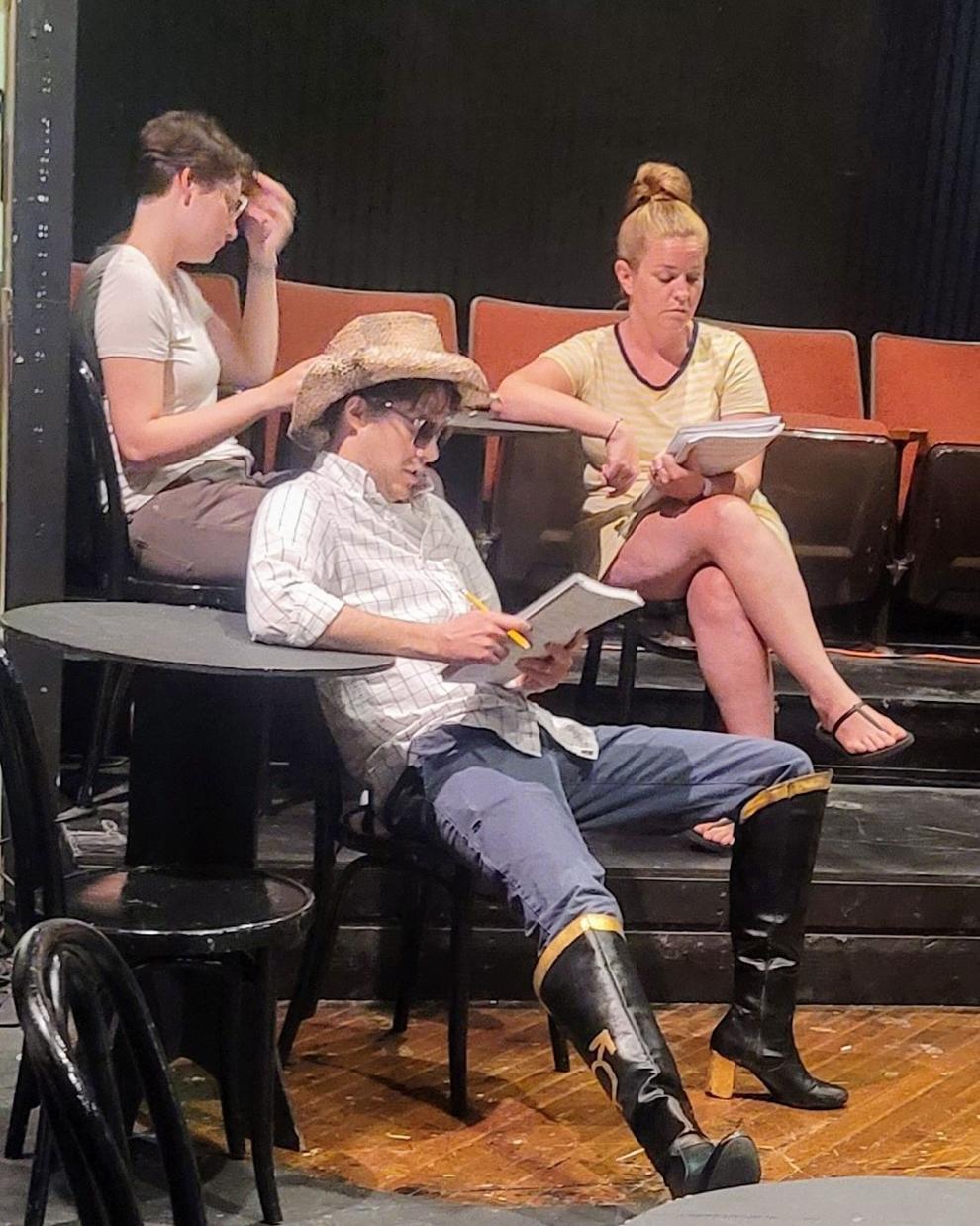 There will be food and beer trucks, provided by Sly Fox, Taskers and Chic-fil-A; entertainment by KooKoo the Cartoon Magician; and two free performances of "Rock of Ages" by 1st Street Players.
"Rock of Ages" features favorite 80s music by White Snake, Poison, Foreigner and more.
Performances will be under a large tent, and the show will go on rain or shine.
The cast includes Liz Robertson as Lonny Barnett, Carey Rumpf as Dennis Dupree, Joshua Battisti as Drew Boley, Taylor Pattulo as Sherrie Christian, Melinee Wilson as Justice Charlier and Pete Phillips as Stacee Jaxx. Also featured are Sara Geiger, Nicole Napolitano, Joe Foering, Todd Dierksheide, Elizabeth Fry, Grace Lingenfelter, Travis Murray, Ann Kashishian, Jerry Rawson and Bridgette Kuzoch.