Touchstone Theatre in Bethlehem is bringing back last year's successful Festival UnBound, and this year, the community event is live, but all outdoors and socially distanced.
On Friday, Touchstone will begin the reprise of the celebration of Lehigh Valley arts and community discourse that premiered in October 2019 with a Latinx Block Party in the Touchstone parking lot at 321 East Fourth Street.
The first year of Festival UnBound took place 20 years after the closing of Bethlehem Steel, a traumatic event for the community. In the years since the closing, Touchstone began to explore questions of community and identity in the Bethlehem community and what were the values that would hold the community together.
The 10-day festival featured art and community dialogue around concerns of diversity, sustainability, health, youth leadership, and interconnectedness. The festival was a success, and many in the community expressed a desire for the festival to continue.
This year's festival will feature weekly events Sept. 4 to Oct. 16.
Festival UnBound 2020 will be a series of outdoor events, parties, forums, and performances. Many will be free to attend, and for most, Touchstone also will provide a live stream or digital recording to accommodate audience members who are not comfortable attending live events.
Kicking off the season is Latinx Block Party at 7 p.m. Friday. The end-of-the-summer party will feature an evening of local food, live music by Héctor Rosado Latin Jazz Experience, and a celebration of local Latinx culture and community.
La Lupita Taqueria will have food, and Molly's Pub will have drinks for purchase.
Featured community organizations include Hispanic American League of Artists (HALA), Lehigh Valley Stands Up, Make the Road Pennsylvania, Lynfield Community Center, Shooting Stars of the Lehigh Valley, and Community Action Development Corporation of Bethlehem.
Attendance will be limited to social distance safely. Admission is free. To reserve a spot, call 610-867-1689 or email Chris@touchstone.org. Unclaimed reservations will be released at 6:45 p.m.
Masks are required to enter and any time you're up from your table.
Rain dates are 7 p.m. Saturday and then Sunday.
To watch a live stream of the event go to Touchstone's website.
See Genesius Theatre's 'Showstoppers' in Spring
Some of the biggest hits of Genesius Theatre's stage will be presented in a high energy show this weekend on the Spring Township grounds where Shocktoberfest is presented.
"Showstoppers," a cabaret musical revue fundraiser, will feature talented musical comedy singers from Genesius performing songs from past Genesius hit productions, and from the lineup of musicals Genesius planned to do during its 2020 season.
The revue will be presented at 8 p.m. on Friday and Saturday under the grand tent at Konopelski Katering's Truck 'N Brew in Willow Glen Park.
The show will benefit Genesius, which has been raising funds to get a new roof on its almost 100-year-old theater at North 10th and Walnut streets in Reading.
Doors open one hour before show time and audience members can enjoy food from the Reading Liederkranz and Truck 'N Brew. For information on food, go to Truck 'N Brew's website.
Masks are required until seated.
Performers include Rosanna Brosnan, Andrea Keck, Cecilia Cooper, Veronica Bausher, Cecilia Cooper, Dara Himes, Jennifer Parker Scott, Delani Remp, Ellen Rochlin, Benjamin Daniels, Danielle Russell, Kate McKelvey, Jon Browning, Becka Malanios, James Haggerty, Dara Himes and Daniel Batchelder.
All tickets are $25. There are only approximately 100 seats per performance. For tickets, go to Genesius' website.
Pa. Music Preservation Society presents live music at fairgrounds
In honor of Labor Day, Pennsylvania's Music Preservation Society (PAMPS) will present "Music Alive at the Allentown Fairgrounds" on Saturday, featuring a day full of live music.
Gates will open at 1 p.m., and performances will be from 1:30 to 7:30 p.m. at the Farmerama outdoor stage area near Liberty and Lafayette streets. The BC Combo and the Jimmy Supra / Sarah Ayers Band will play sets from 1:30 to 5 p.m., and the Large Flowerheads will perform from 5:30 to 7:30 p.m.
The BC Combo is among the Lehigh Valley's top performing groups, with a passion for many genres of music. Bev Conklin has won numerous Lehigh Valley Music Awards for best female vocalist, best blues vocalist, and best all-around performer, and received a lifetime achievement award from the Blues Musician's Guild of the Lehigh Valley.
The Jimmy Supra / Sarah Ayers Band has repeatedly been voted best blues rock band by the LVMA, and features high-energy harmonica and guitar-driven blues rock. Supra has won best harmonica player honors in a 19-year LVMA streak, and Ayers has won for best all-around performer, best female vocalist, best singer-songwriter, and best album.
The Large Flowerheads bring to life the groovy musical sights and sounds of the '60s. Named the best entertaining band at the Lehigh Valley Music Awards for an entire decade, the Flowerheads perform the music of the Beatles, Rolling Stones, Sonny & Cher, the Mamas & the Papas, Jefferson Airplane, and a lot more.
To attend, you must reserve one or more tables for 4 or 6 at the shows. Prices are $15 per seat for either the afternoon show or the twilight concert, or $25 per seat for for both shows.
All pandemic guidelines will be followed. Rain date is Sunday.
Bach Choir to host virtual Bach at Noon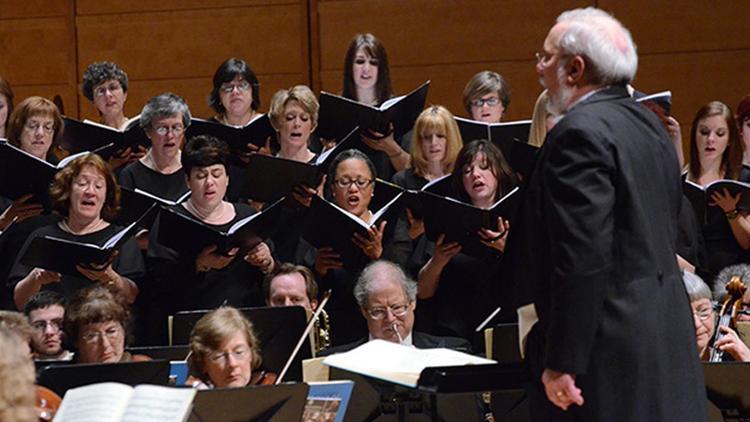 The Bach Choir of Bethlehem returns to Central Moravian Church in downtown Bethlehem to tape the renowned choir's "Bach at Noon" concerts for the fall season.
The videotaped concerts will feature smaller ensembles of musicians without an audience.
The performances will be presented online on The Bach Choir's YouTube channel and on its Facebook page on the second Tuesday of September, October and November.
The next performance is at noon on Sept. 8, and fans are invited to join the Bach Together September watch party online.
Concerts feature soloists, along with members of The Bach Festival Orchestra, with an informative introduction to each piece from conductor and artistic director, Greg Funfgeld. Goodwill offerings are appreciated.
Tuesday's program features Elizabeth Field, violin and Uri Wassertzug, viola on Mozart's Duo Nr. 2 in B-flat Major, KV 424, Adagio – Allegro, Andante cantabile and Thema & Variazioni: Andante grazioso-Allegretto-Allegro.
Also performing are Sherezade Panthaki, soprano and Rob Skoniczin, trumpet on Bach's Cantata 51 – "Jauchzet Gott in allen Landen."
For information, go to The Bach Choir's website.
Outdoor comedy series to debut at SteelStacks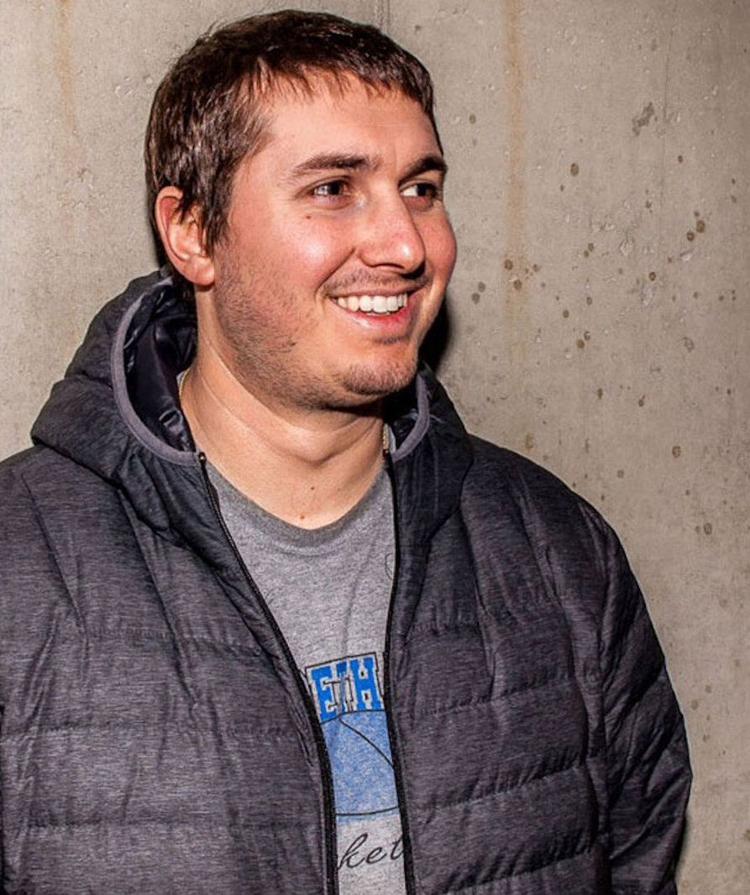 ArtsQuest is presenting a new, live comedy series highlighting regional comedians like Mary Radzinski, David James and Tyler Rothrock starting Friday at PNC Plaza at SteelStacks.
Shows begin at 8 p.m. and feature three comedians each night. Tickets are $12 per person, and $10 for students and seniors.
Groups in the same party will be seated together, with appropriate social distancing from other groups at the event. There will be limited dining options available, with mobile bar add-ons for purchase as well.
First up on Friday is Tyler Rothrock, a Nazareth, Northampton County, comedian who recorded his debut album, "Tyler of Nazareth," at the ArtsQuest Center. He has opened for a number of national comedians, such as Michael Che, Dave Attell, Roy Wood Jr., Kyle Kinane and more. He is also one of the co-founders of the Lehigh Valley with Love ComedyPlatz at Musikfest and can be heard hosting both the "Clicking and Screaming" and "Tee'd Up" podcasts.
On Saturday will be David James, a Philadelphian who bested all of his fellow comedians at the Helium Comedy Club's first "Philly's Phunniest" competition. Since then, he has performed at countless colleges, bars, private shows and clubs. His unique observational humor that walks the line leaves audiences intrigued, confused, laughing and wishing for more.
Upcoming Comedy at the PNC Plaza performers are Glen Tickle on Sept. 18 and Mary Radzinski on Sept. 19. Additional performers will be announced as they are confirmed.
Disney's 'Tarzan' at the Elmwood Zoo
Enjoy an outdoor production of Disney's musical "Tarzan" beginning Friday at the Elmwood Park Zoo in Norristown, Montgomery County.
The production, presented by Prism Theatre Center, will present the musical with a score written by Phil Collins and book by David Henry Hwang through Sept. 27.
Adapted from the story "Tarzan of the Apes" by Edgar Rice Burroughs, young Tarzan is raised by gorillas after his parents are killed. Then, he meets Jane, a young English naturalist, and falls in love.
The performances will be hosted outdoors at the 16-acre zoo at 1661 Harding Boulevard in Norristown.
Both drive-in and socially distanced seating are available.
Keith J. Warren plays Tarzan, Mackenzie Newbury is Jane Porter and Alex Santo plays Kala. The show is directed by Troy Cooper.
Performances are 8 p.m. Sept 4-6; 10-13; 17-20 and 24-27.
Tickets for seating is $20 and for a car is $40.
For tickets, go to Prism Theatre's website.
Outdoor movies at Levitt Lawn Slumber Party
Levitt Lawn Slumber Party Movie Series, which debuts Sept. 8 at SteelStacks, presents a string of family-loved classics for outdoor viewing.
The series will be at 7:30 p.m. Tuesdays, with a special 8 p.m. Saturday showing on Oct. 3.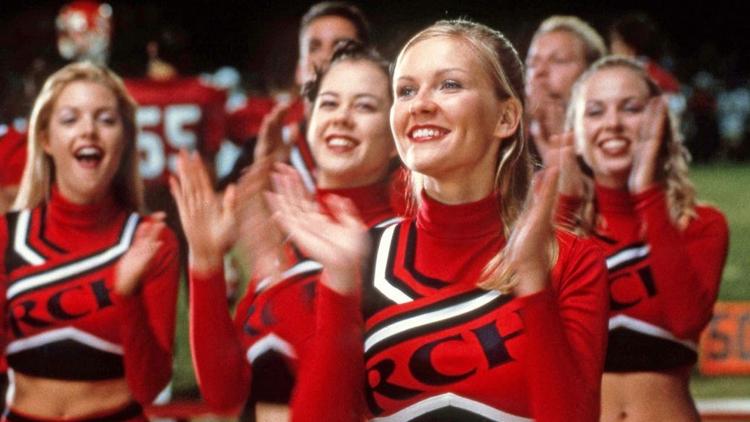 Kicking it off is the 20th anniversary of the cult classic "Bring It On" on Sept. 8.
Groups of up to four in the same party can reserve a 6-foot by 6 foot, socially-distanced square on the Levitt Lawn to enjoy films under the stars. Reservations are $20 and $18 for students and seniors.
Food and beverages will be available for sale at the Mack Truck Stop. Mask wearing, social distancing and all CDC, state and city health and safety rules and regulations apply.
Other upcoming movies are "Pitch Perfect" on Sept. 15; "Legally Blonde" on Sept. 22; "Grease," on Sept. 29 and "Mean Girls" on Oct. 3.