Next Wednesday is St. Patrick's Day, and there are plenty of ways to celebrate the wearing of the green across the region this weekend.
Downtown Bethlehem is partnering with Celtic Cultural Alliance for Beth-lum Go Bragh, which features Celtic-inspired music, entertainment, food, cocktail trails, Irish elves and a scavenger hunt.
From Saturday through March 20, the Irish elves will return to Bethlehem for a second year. Visitors can find a list of limericks on the Beth-lum Go Bragh website, which will reveal clues on where the elves are hidden. Take a selfie with an elf and upload the photo to the Heart of Bethlehem Facebook or Instagram pages, using the hashtag #IrishElvesinBethlehem, for the chance to win a $100 downtown Bethlehem gift certificate.
Search for items on the Clever Clover scavenger hunt using the Clever Clover game card, which can be downloaded from the Beth-lum Go Bragh website. Upload photos of the items to the website to win prizes.
Those age 21 and over can take part in the Beth-lum Go Bragh cocktail to-go trails on Saturday and Sunday and March 20 and 21. Passport-holders will be able to pick up St. Patrick's Day-inspired cocktails from various restaurants and merchants throughout Bethlehem. Vote for your favorites and earn a chance to win a prize. Tickets will be limited to 245 per date, and guests will need to schedule times in advance to ensure social distancing. Passports are $48.
You also can attend a virtual Celtic knots illustration workshop with Katrina Heebner from 11 a.m. to 12:30 p.m. on Saturday. At the workshop, hosted by ArtsQuest, you can learn how to create Celtic knots. No prior experience is needed. A Zoom link will be sent via email to registered students. Registration is $25 on Banana Factory's website.
Pennsylvania Playhouse gets 'Wicked'
In celebration of St. Patrick's Day, Pennsylvania Playhouse is celebrating the greenest of all Broadway musicals, "Wicked," with a virtual cabaret and fundraiser.
Three Broadway stars who have appeared in the hit musical join local performers in online performances to raise money for the Bethlehem playhouse's "Play a Part" fundraising campaign during March.
The musicians sing and play instruments on individual Celtic songs and songs with green themes online daily through March 17, when all the performers will come together for a Zoom performance of "One Short Day" from "Wicked."
After March 17, all performances will be available to view for free on the playhouse's Facebook, Instagram and YouTube accounts through the end of March.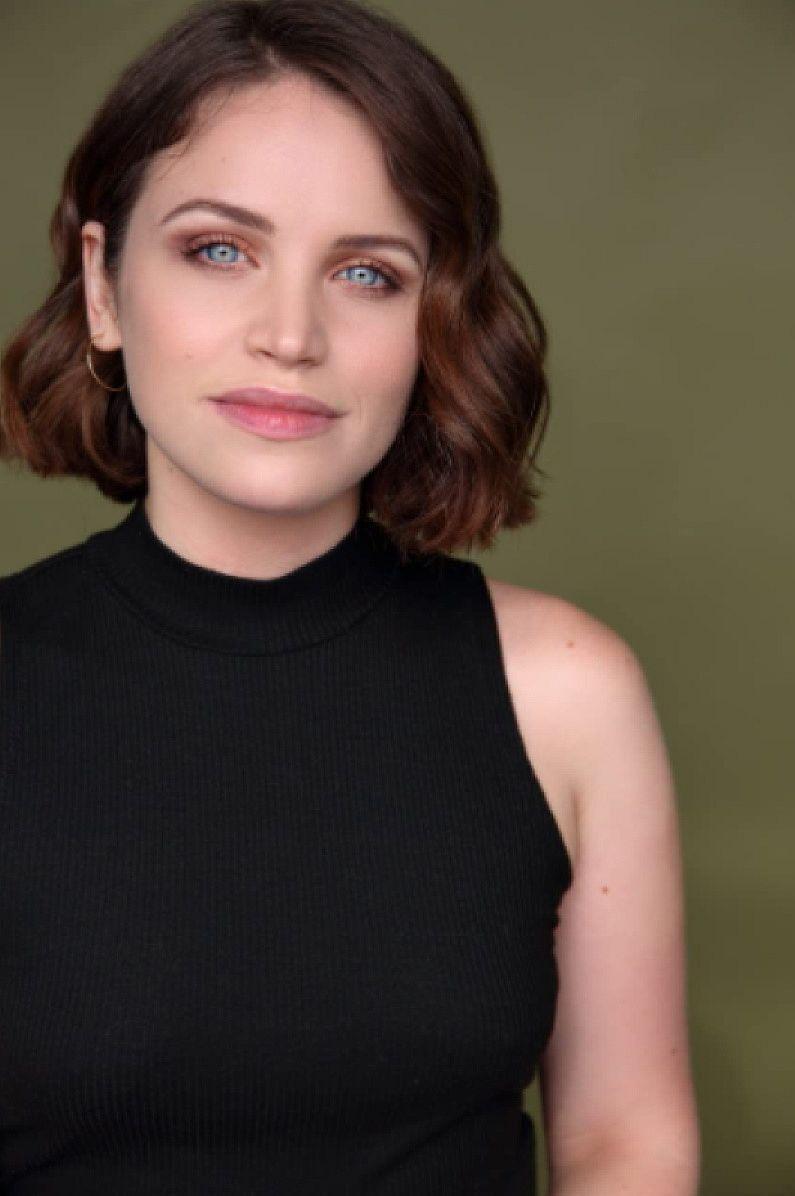 Joining local performers are Broadway's Lindsay Heather Pearce, Jonah Platt and Brittney Johnson.
Pearce, who was playing Elphaba in "Wicked" on Broadway when everything was shut down due to the coronavirus quarantine, is best known for being one of two runners-up on "The Glee Project" in 2011, in which she won a guest starring role on the TV show "Glee." She played Harmony, an ambitious and talented singer, in the third-season of "Glee," before taking over as Elphaba in "Wicked" on Broadway in 2020. Johnson became the first person of color to play the role of good witch Glinda in "Wicked" on Broadway in 2019. A veteran of many Broadway shows, Johnson also has played Eponine in "Les Miserables," Little Eva in "Beautiful: the Carole King Musical," and she understudied Diana Ross in "Motown the Musical."
Platt is the older brother of "Dear Evan Hansen" star Ben Platt; and he portrayed Fiyero on Broadway in "Wicked" from 2015 to 2016. He also appeared in NBC's "Jesus Christ Superstar Live" and voices the character of "Milton Moss" on Netflix's hit animated series "Trolls: The Beat Goes On."
They will join local performers Cindi Greatsinger, Angelina Dries, Robert Dudley, Micah Henning, Krista Metter, Kenneth Purcell, Alexia Rastelli, Aria Sivick, Elijah Sivick, Taylor Van Kooten and Deven Windisch.
Viewers can support the playhouse by donating online. A $10 donation will enter you into a drawing to win a "One Short Day" glitter globe and music box from "Wicked." The drawing will be March 31.
St. Pat's party at 2nd Friday
Join 2nd Friday on the Avenue in West Reading on Friday and Saturday for an early St. Patrick's Day celebration.
Every second Friday of the month, the West Reading shops and restaurants celebrate with 2nd Friday on the Avenue, hosted by the West Reading Community Revitalization Foundation.
At 5 p.m., enjoy refreshments and champagne at the Serenity Boutique, 720 Penn Avenue, for a ribbon-cutting ceremony.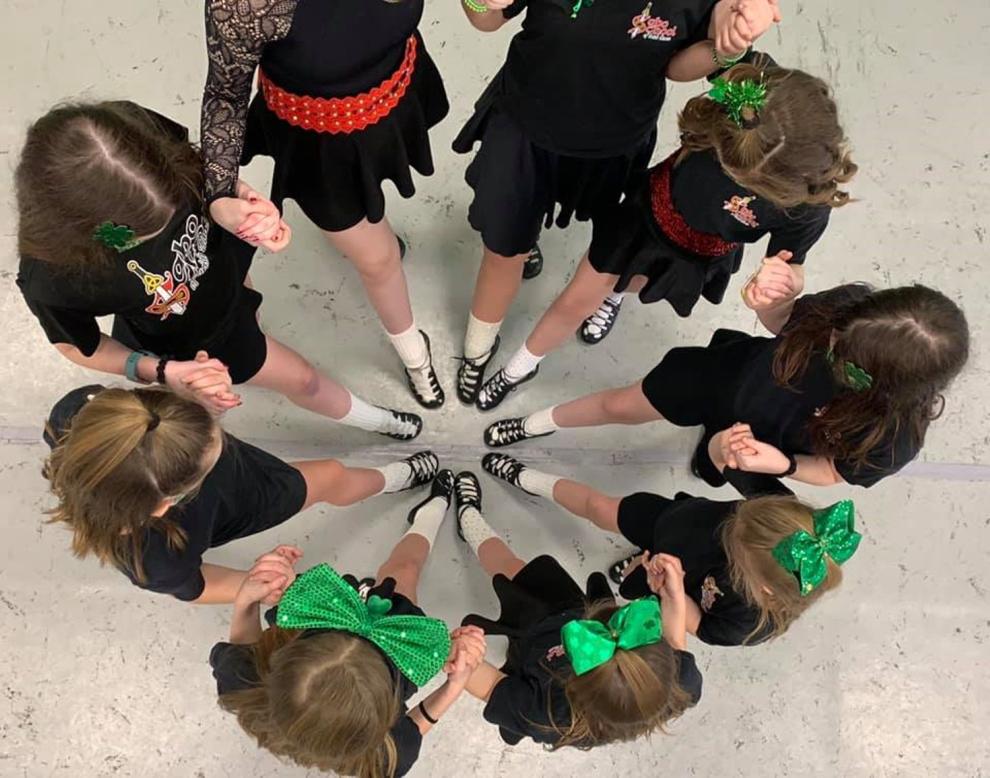 From noon to 9 p.m. on Saturday, Sweet Ride Ice Cream, 542 Penn Avenue, will be offering St. Patrick's Day treats, such as green homemade waffles and ice cream, shamrock brownie sundaes, Paddy shakes, and mint chocolate affogatos. The Sabo School of Irish Dance will be performing at 1 p.m.
At the same time, West Reading Tavern, 606 Penn Avenue, will have an Irish-themed menu, with Bob Cleary on the bagpipes from 2 to 4 p.m. and a performance by the Sabo School of Irish Dance at 4:30 p.m.
Restaurants will offer indoor dining at 50% capacity. Please wear a mask and practice social distancing.
Irish Masterclass with Ken Gehret at WCR Center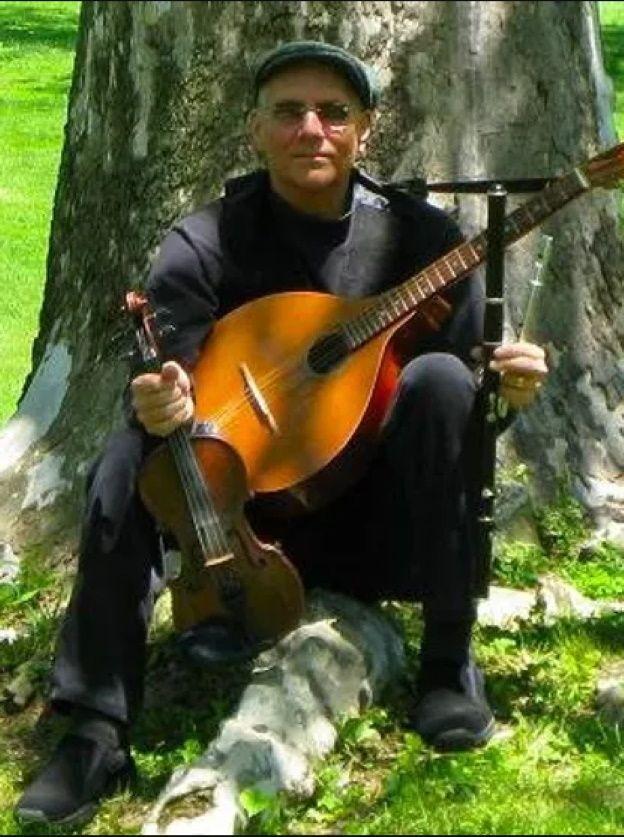 Berks County musician Ken Gehret will present a virtual master class for fiddlers, guitarists, and lovers of Irish music and traditions.
Reading's WCR Center for the Arts presents the 90-minute St. Patrick's Day master class, which participants can stream at their own pace from March 15 through March 22. Get the inside scoop on playing Irish tines from Gehret. He will also give a live question-and-answer session via Zoom at 7 p.m. on March 22.
Tickets are $15 and include musical performances, stories, instruction for fiddle and guitar on a jig, reel, and hornpipe, and the question-and-answer session.
Virtual 'Spoon River Anthology' at Act 1
Act 1 of DeSales University Performing Arts presents "Spoon River Anthology," which will stream online Saturday and Sunday.
The Center Valley school continues its virtual 2020-21 season with Charles Aidman's play with music, adapted from Edgar Lee Masters' book of prose by the same name. The production will be prerecorded, and the live production will stream on Vimeo.
Every character in "Spoon River Anthology" is dead. As they lie together in their grave, they spill forth secrets that are the hidden things that prick at the hearts of us all.
The production is directed by Steven Dennis, an associate professor of theater at DeSales.
Originally published as poems in 1914 in a St. Louis, Missouri, literary journal, "Spoon River Anthology" became a literary sensation and a commercial success. An international best-seller, it was reported to have sold 80,000 copies in four years and broke the record in America for the sale of a book of prose.
Masters' book was adapted by Charles Aidman into a critically acclaimed theater production that debuted on Broadway. The play has achieved international success and continues to be widely performed today. Aidman conceived, directed, and acted in "Spoon River Anthology" as well as collaborating on two of its songs.
"Spoon River Anthology" is a play with music that features original Americana and folk songs. Barrymore Award-winner Alex Bechtel serves as musical director. Bechtel recently composed the music for Act 1's fall production of Shakespeare's "As You Like It."
The production was filmed by DeSales' TV/Film students through production company Digital Feast.
The production is recommended for ages 12 and up.
After ordering tickets, you will be sent a reminder email the day prior to your selected production date, which will include your production link and password with instructions on how to view.
Tickets are $12 and available on DeSales' website or by calling 610-282-3192.
NCC premieres 'How I Learned to Drive'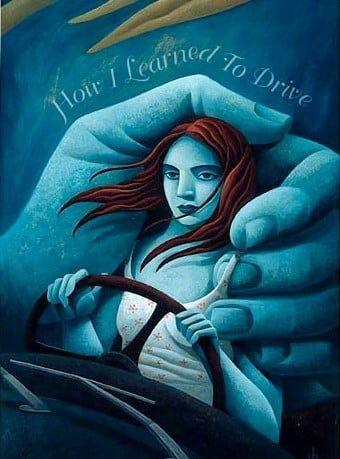 Northampton Community College's theater department will premiere "How I Learned to Drive" through video-on-demand Friday, Saturday and Sunday, as the second production of the school's virtual 2020-21 season.
Paula Vogel's Pulitzer Prize-winning drama is a moving memory play about a woman coming to terms with a charismatic uncle who sexually abuses her, affecting her past, present and future.
The story follows the strained relationship between Li'l Bit (Marian Barshinger) and her aunt's husband, Uncle Peck (Jesse Nitchkey), from her pre-adolescence through her teenage years into college and beyond. Using the metaphor of driving for issues of pedophilia, incest, and misogyny, the play explores the ideas of control and manipulation.
A three-person Greek chorus (Alexander Smith, Emily Gonzalez and Julia Mason) plays all of the other characters in Li'l Bit and Uncle Peck's lives, including Li'l Bits alcoholic mother, her her misogynistic grandfather, her submissive grandmother and her young cousin.
Due to language and themes, the show is recommended for mature audiences.
The video can be viewed any time between 12:01 a.m. Friday and 11:59 p.m. Sunday.
Tickets are $5 and available on the theater department's website.
NMIH extends Machines of Interest
"Machines of Interest: The Selected Works of Stephen Mallon," an exhibit featuring over two dozen original prints from the New York-based photographer, has been extended at the National Museum of Industrial History in Bethlehem. Originally set to end this weekend, the works will now be on display through Aug. 29.
Machines of Interest highlights Mallon's most recent projects in a celebration of beauty and function intersecting with the natural world. The exhibit features photos from the artist's collection spanning life on the rails, deconstruction in the recycling yard, and unique perspectives of human-made machines. Mallon's work gives visitors a look at industry like never before.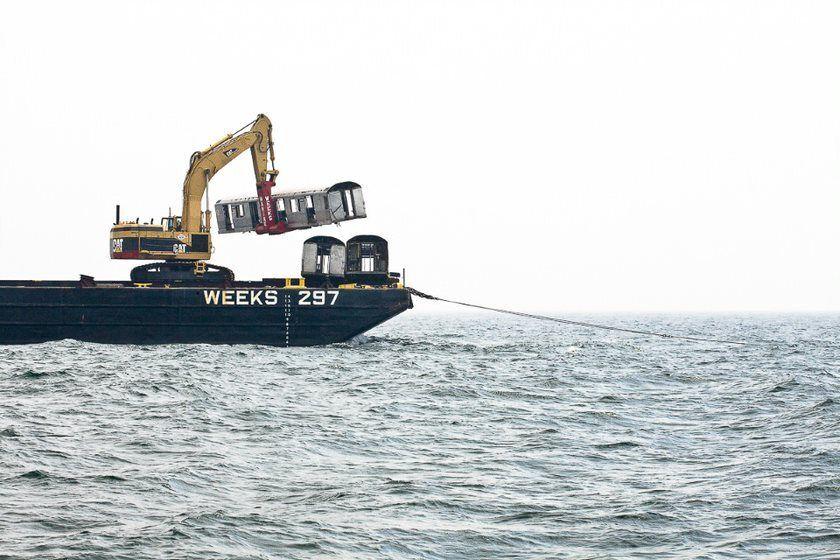 Mallon is well known for his series "Next Stop Atlantic," featuring decommissioned New York City subway cars as they are retired to the depths of the Atlantic Ocean as artificial reefs, as well as his series "Brace for Impact," which chronicles the reclamation of the plane successfully landed in the waters of the Hudson River by Capt. Chesley "Sully" Sullenburger. Mallon's work has been exhibited in museums and galleries internationally, and his work has been written about in publications that include National Geographic, The New Yorker, New York Times, Vanity Fair, Wired, PetaPixel, Viral Forest, BuzzFeed, New York Magazine, and The Huffington Post. Mallon's work has also been featured on CNN, CBS, MSNBC, and NPR.
Tickets are $12 for adults; $11 for seniors and $9 for students.
Hours are 11 a.m. to 4 p.m. Friday through Sunday.