Theater is slowly but surely returning. Area theaters are beginning their summer seasons with a variety of indoor, outdoor and virtual productions to satisfy everyone's taste and level of comfort.
Pennsylvania Shakespeare Festival returns for its 30th anniversary season with a mix of in-person and virtual programming at both its new outdoor stage and inside on the main stage at Labuda Center for the Performing Arts at DeSales University in Upper Saucon Township, Lehigh County.
The season begins next week with two in-person productions - a one-man memoir starring a veteran of stage and screen and a children's show based on a beloved book.
Film, television and Broadway star Tony Todd will star in August Wilson's "How I Learned What I Learned" from June 29 to July 11 on the main stage.
"How I Learned What I Learned" is an autobiographical exploration of the career of one of America's greatest writers. The solo performance follows Wilson's life and artistic journey, from growing up in Pittsburgh's Hill District to the completion of "Fences."
The six-foot-five Todd is best known for his performances in horror and science fiction films, including the title role in the "Candyman" film series from 1992 to 1999. He also played William Bludworth in the "Final Destination" franchise from 2000 to 2011 and voiced The Fallen in 2009's "Transformers: Revenge of the Fallen."
With an acting career spanning more than 30 years, Todd has appeared in more than 200 films, including Oliver Stone's Academy Award-winning "Platoon;" "Lean On Me" with Morgan Freeman and Clint Eastwood's "Bird."
On television, he had recurring roles on all three new versions of "Star Trek;" a recurring role on "Boston Public" and guest appearances on "Law & Order," "Homicide: Life on the Street," "The X-Files," "24," "21 Jump Street" and many more.
On stage, Todd won a Helen Hayes Award for his performance in Athol Fugard's "The Captain's Tiger" and originated the title role in the world premiere of August Wilson's "King Hedley II."
He also performed in the one-man-play "Ghost in the House," about the late boxer Jack Johnson, which played at Kutztown University.
"How I Learned What I Learned" will be directed by Christopher V. Edwards.
The performance runs 90 minutes with no intermission. The plays contains adult subject matter and strong language and is recommended for ages 13 an older.
Because of licensing restrictions, the performance will not be available virtually.
There will be limited capacity and social distancing in the audience, and masks are required during the entire performance. Performances are at 6:30 p.m.
Tickets are $25 to $60.
"Charlotte's Web" will open on the festival's new outdoor stage at 10 a.m. from June 30 to July 31,
The play, written by Joseph Robinette, is based on the award-winning book "Charlotte's Web" by E.B. White. The story follows the story of the farmyard pig Wilbur who is rescued as a runt by the young girl Fern and saved from slaughter by the clever spider Charlotte.
The heartwarming story, showing the power of true friendship, is directed by Matt Pfeiffer. Run-time is 60 minutes with no intermission.
The show will be performed in a socially distanced manner, and patrons should take their own lawn chairs. Masks will not be required outdoors, but they will be required in the restrooms and buildings.
Tickets are $14 for children age 12 and under and $18 for adults.
The show also will be available virtually at noon July 13-31. Virtual tickets are $15.
The festival's season will run June 29 to Aug. 1.
Other shows are William Shakespeare's "A Midsummer Night's Dream" from July 7 to Aug. 1; "In Concert with Phoenix Best" on July 12, and "Love's Labour's Lost" on July 24 and 25 on the outdoor stage; and "The Iliad" from July 20 to Aug. 1 on the main stage. "A Midsummer Night's Dream" and "The Iliad" also will be available virtually, as will a reading of playwright Karen Zacarias' popular play "Native Gardens."
Birdsboro Theater troupe to present Oscar Wilde play virtually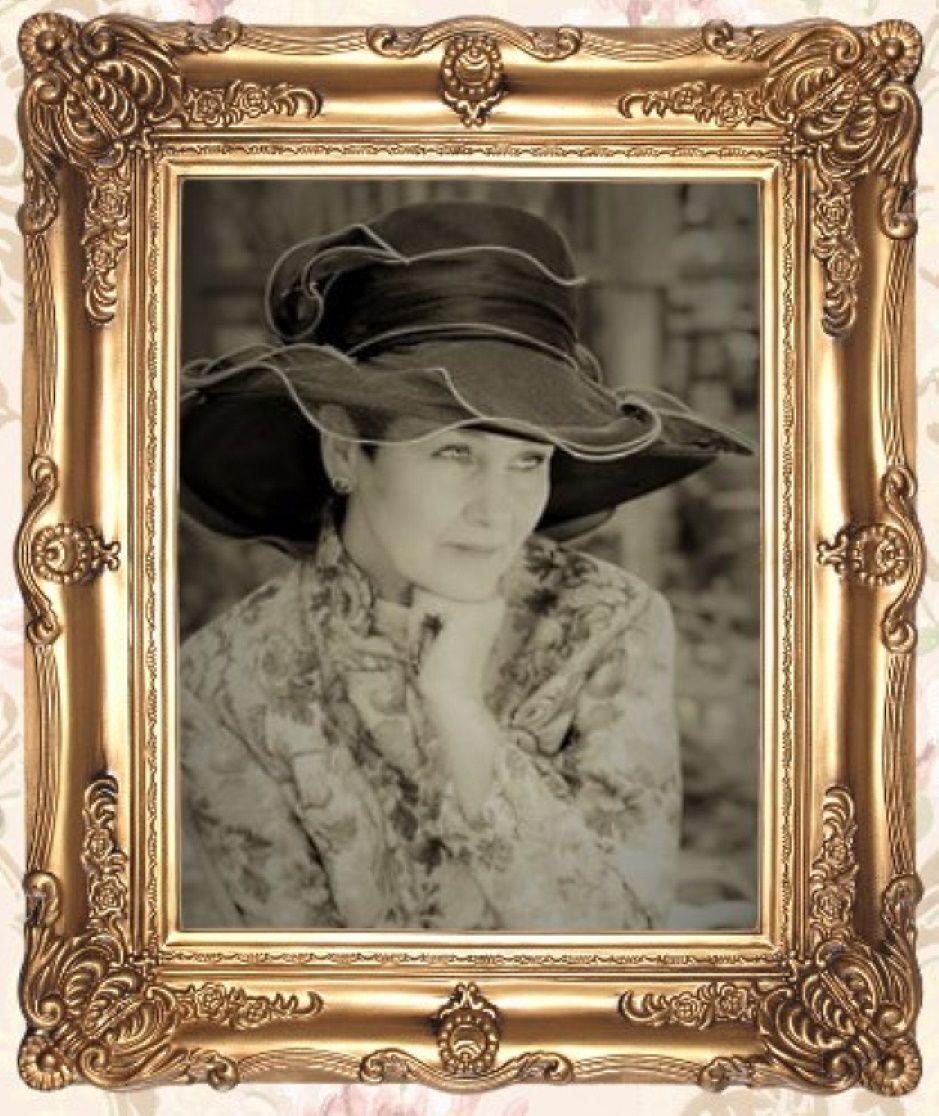 1st Street Players of The Birdsboro Community Theatre will present a virtual production of Oscar Wilde's four-act comedy "Lady Windermere's Fan" this weekend.
"Lady Windermere's Fan" will be streamed live at 8 p.m. on Friday and Saturday.
The 14-person cast will be performing from their homes in Pennsylvania, New Jersey, Ohio, and Maryland.
This Victorian comedy perfectly combines wit and melodrama. Scandal roams the ballrooms and luncheons of London as the newly married Lord Windermere regularly visits the mysterious Mrs. Erlynne. All of high society is whispering about what the young Lady Windermere should do. The young cad, Lord Darlington, is orbiting her with plenty of suggestions, but Lord Windermere, a wealthy and respectable gentleman, genuinely loves his wife, in spite of keeping his financial support of Mrs. Erlynne a secret, for reasons to be revealed later.
Liz Aber is Lady Windermere and Ben Fisler plays Lord Windermere. Jordan Catagnus plays Lord Darlington, and Kitty Merk plays Mrs. Erlynne.
Tickets are available online and are pay-what-you-can. All donations of $10 or more will automatically be entered into a give away.
'Sound of Music in Concert' live in Ruscombmanor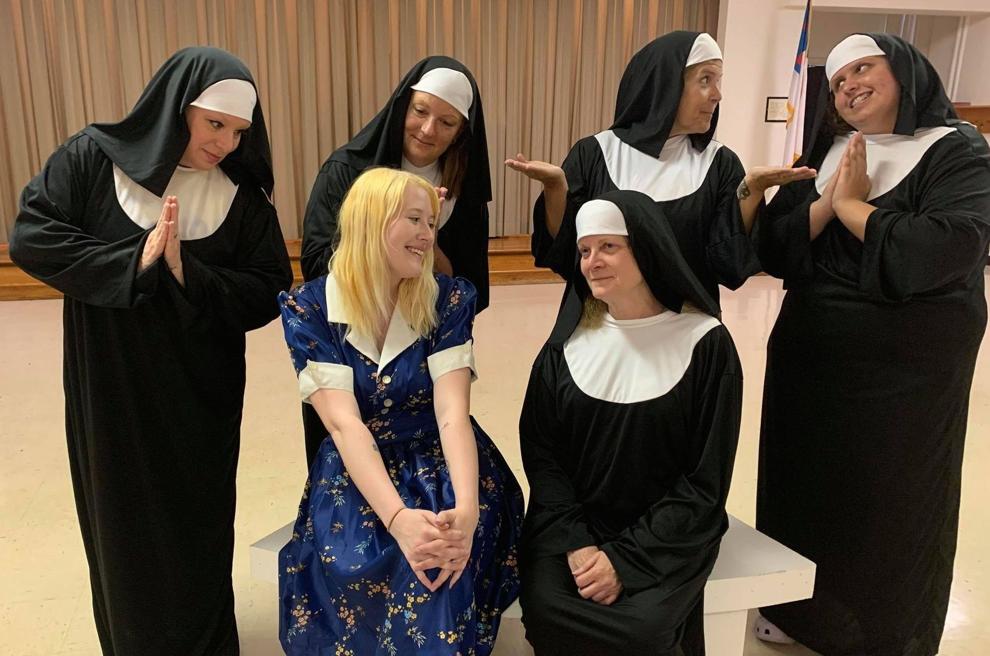 Fleetwood Community Theatre will perform a live "Sound of Music in Concert" outdoors at Evergreen German Club Pavilion, 415 Hartz Road in Ruscombmanor Township, Berks County.
Performances are 7 p.m. Friday and Saturday and 3 p.m. on Sunday.
The Evergreen will be serving food starting at 6 p.m. as well as drinks at the bar.
"Sound of Music" is a musical with music by Richard Rodgers, lyrics by Oscar Hammerstein II, and a book by Howard Lindsay and Russel Crouse. It is based on the 1949 memoir of Maria von Trapp, "The Story of the Trapp Family Singers." Set in Austria on the eve of the Anschluss in 1938, the musical tells the story of Maria, who takes a job as governess to a large family while she decides whether to become a nun. She falls in love with the children and eventually their widowed father, Captain von Trapp. Many songs from the musical have become standards, such as "Edelweiss," "My Favorite Things," "Climb Ev'ry Mountain," "Do-Re-Mi," and the title song "The Sound of Music."
The talented cast, gathered from Berks and Lehigh counties, features Emilee Cooper as Maria and Christian Buss as Captain Von Trapp.
The Von Trapp children are played by Megan Carney, Joshua Bridges, Alyssa Bridges, Emilio Serio, Mia Sanders, Lily Smith and Alivia Lynch.
Other featured roles include LeAnne Zettlemoyer as Elsa Schraeder; Jim Hoffmann as Max Detweiler; Cathy Leibensperger as Mother Abbess and Evan Watkins as Rolf.
Tickets are $12 for adults; $10 for students and $1 for children age 4 and under.
Celebrate Latin culture with ¡Sabor! Latin Festival
ArtsQuest's annual free celebration of Latin music, culture and food returns to Bethlehem in-person for its 10th year this weekend.
¡Sabor! Latin Festival will be Friday and Saturday at SteelStacks.
On Friday, the festival will feature Lehigh Valley Urban Latin Orquesta, whose mission is to showcase the many sounds of Latin culture, at 8 p.m. on the Town Square.
Also at 8 p.m. is the only ticketed show. Ramon Rivas II, a comedian, writer and actor from Ohio, will perform at Touchstone Theater, 321 East Fourth Street. Rivas made his television debut in 2016, when he was one of 17 artists selected to record "The Half Hour" with Comedy Central. He's also a regular performer at comedy institutions like Hollywood Improv, Chicago Laugh Factory and the New York Comedy Club.
Tickets are $19 for adults and $18 for students and seniors. They are available on SteelStacks' website.
On June 26, Pancho Bongo y su Orquesta will perform 6-8 p.m. on Town Square. Rosario is a veteran Salsa singer with 20 years of experience and a charismatic and commanding stage presence.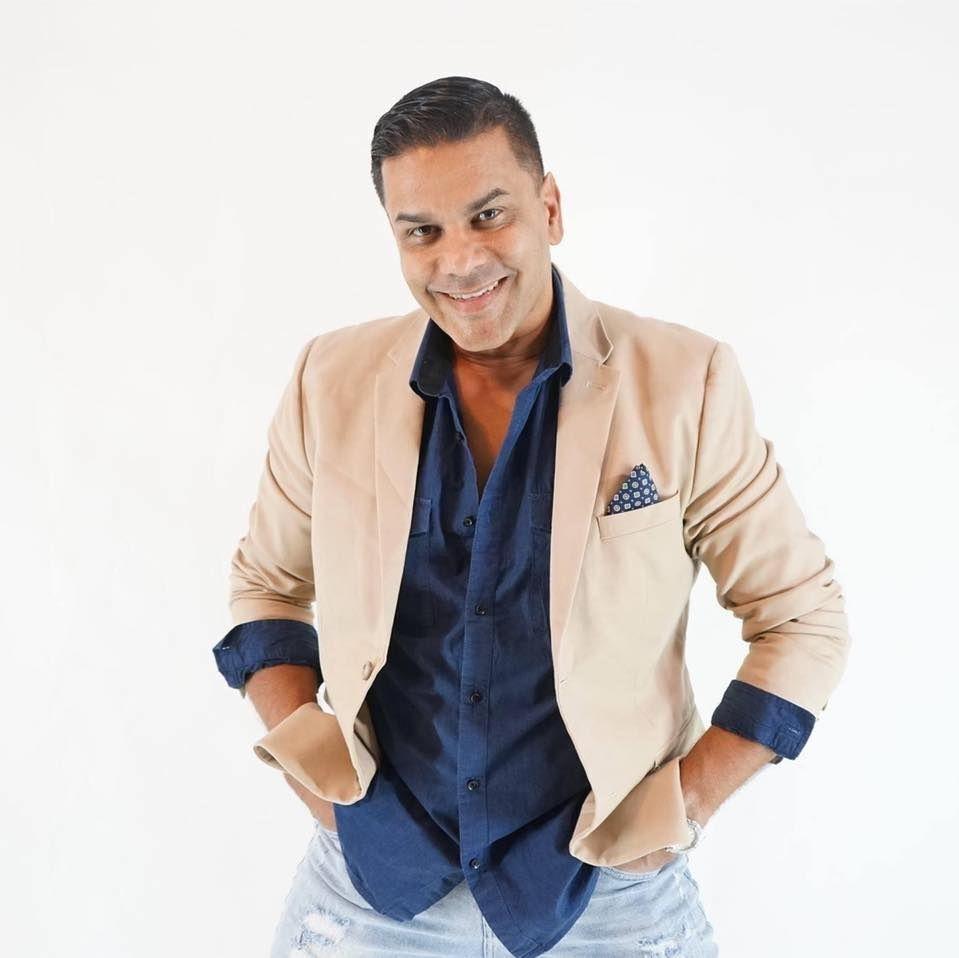 Luisito Rosario Orchestra, an international recording salsa artist with a high energy style of Latin music, performs 8-10 p.m. at Levitt Pavilion.
There also will be Latin food specialties including Chicharrón tacos, beef and cheese empañadas, arroz con gandules (rice, peas, and pork), and tostones (twice-fried plantain slices); and drink specials.
Discovery Room opens at Sigal Museum
Northampton County Historical & Genealogical Society will open the new Discovery Room at the Sigal Museum from 11 a.m. to 2 p.m. on Saturday. It will be open during regular museum hours.
The community is welcome to play, explore, and discover how much fun art and history can be. Kids (and those young at heart) will enjoy hands-on activities, costume dress up, games, crafts, and much more.
Cops 'n' Kids Easton Reading Room will be on site for book-themed programs, crafts, and activities. Don't forget to pick up your free book when you visit.
The Discovery Room is also available for field trips, birthday party rentals, and more.
Museum hours are 10 a.m. to 4 p.m. Admission is $7 for adults; $6 for students; $5 for seniors and $5 for children age 3-12.
The museum is at 342 Northampton Street in Easton.
Northampton County Historical & Genealogical Society also is holding a free concert at Hugh Moore Park on Saturday. Sauti Moya Ya Dunia - One Voice, One Sound will present music from the Middle East, Puerto Rico, India, and Cuba intertwined with jazz.
Tour gardens in Leesport
Leesport Lockhouse Foundation is holding "Lunch in the Garden" garden tour from 10 a.m. to 4 p.m. on Saturday.
Get outside and picnic at the Leesport Lockhouse, where there will be displays and demonstrations.
There will be a plant swap set up at the back of the lockhouse. Call 610-926-3944 to reserve your picnic spot.
Enjoy the beautiful flowers and plants of our area with a tour of area gardens. Get a map of gardens to visit at the lockhouse. Map/tickets are $10. Proceeds benefit garden improvements.
The Leesport Lock House is a house accompanying a lock on the Schuylkill Canal in Leesport. The house was built adjacent to the Leesport Lock to allow canal barges to move quickly up and down the canal. The house was listed on the National Register of Historic Places on June 9, 1977.
Children are welcome at the "Lunch in the Garden" themed event.
For information, call 610-926-5770.
New exhibit in Boyertown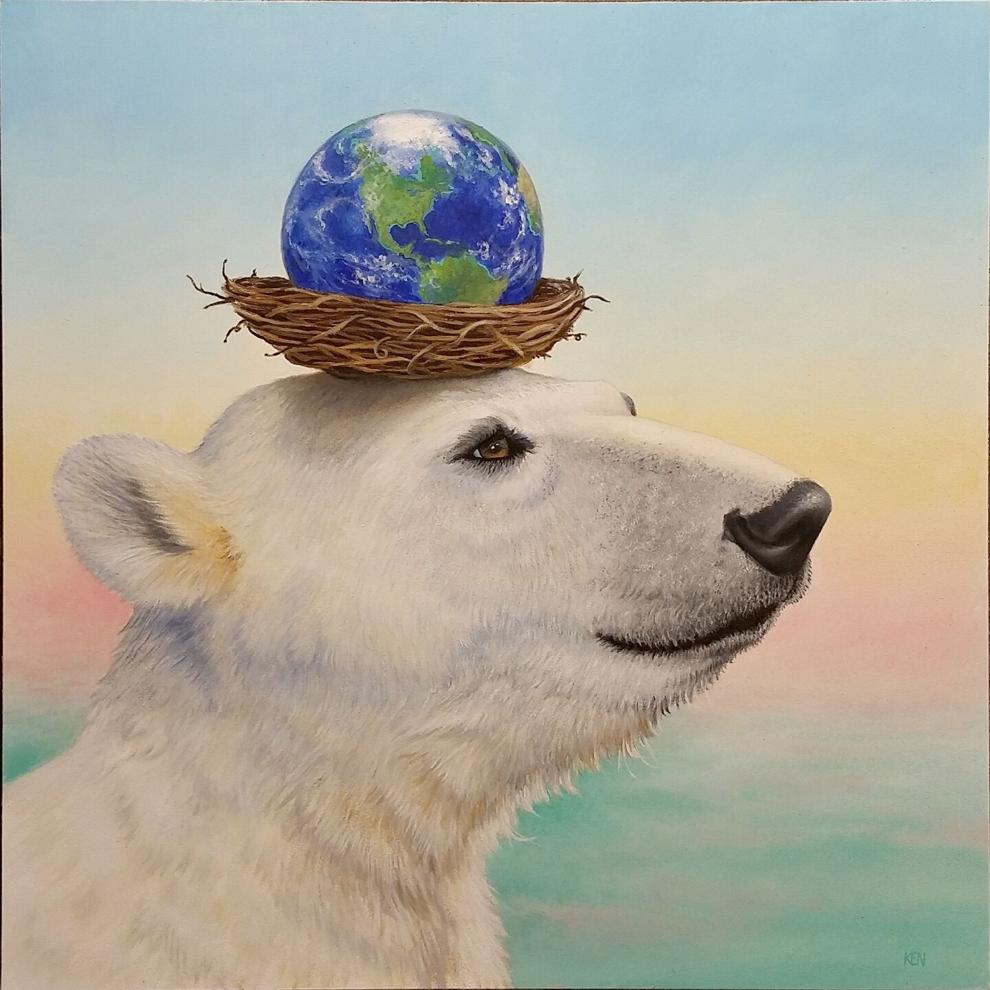 Studio B Fine Art Gallery, 39A East Philadelphia Avenue in Boyertown, will open "My Favorite Things: Beauties Are Joys Forever," an exhibit of fine art, and release the studio's eighth book of poetry, prose, and art from 5 to 7 p.m. on Friday.
The "My Favorite Things: exhibition and opening reception are free and open to the public. All COVID-19 safety protocols will be observed during the in-person reception. The gallery invites people to visit from noon until 2 p.m. Saturdays and Sundays.
A virtual opening on Facebook Live will be at 6 p.m. when awards are announced and a brief video tour of the exhibit will showcase the artwork and artists and authors in attendance.
"I encouraged writers to share their favorite things, those beauties in their lives that strengthen their resilience and resolve during the challenges of life," said Jane Stahl, Studio B's director of community relations. "The pandemic has brought greater awareness of those simple beauties; our trying moments have brought our favorite things into clearer focus, and celebrating our inspirations may be just what we need to do to save our sanity."