Listen to a variety of live acoustic musicians, observe favorite zoo animals like penguins and giraffes after hours, and enjoy food and refreshment at the Lehigh Valley Zoo's second annual Zoocoustic Night at the Zoo at 5:30 p.m. on Saturday.
Discover the Lehigh Valley's most unique music venue at the zoo in North Whitehall Township, Lehigh County, with the fundraising event featuring acoustic music from local artists, including Erin Kelly, Jeni Hackett of SteelCreek Band, Stacy Gabel, Andrew Mark Schaffer, Anthony Cubbage, Dylan Rex, Frank Porter, and Glenwood.
Experience the zoo when it is usually closed to the public, when the animals are most active and enjoying their dinner meals. The zoo is home to more than 250 animals, representing more than 128 species.
Stages will be located throughout the zoo, where musicians will be playing simultaneously and music will be continuous from 5:30 to 8:30 p.m.
Willow Street Pub will offer favorite drinks and food. Those who are 21 and older will also have the opportunity to sample the wines from local wineries, including King Cole Winery, Sleepy Cat Urban Winery, The Renegade Winery, and Talerico's Tropical Winery.
Non-alcoholic refreshments will be available from Geakers at the Zoo and Caribbean Islands Cuisine.
Tickets are $35 for adults and $20 for children. For information, visit the zoo's website.
Steelstacks to screen the Rolling Stones' 'Havana Moon' concert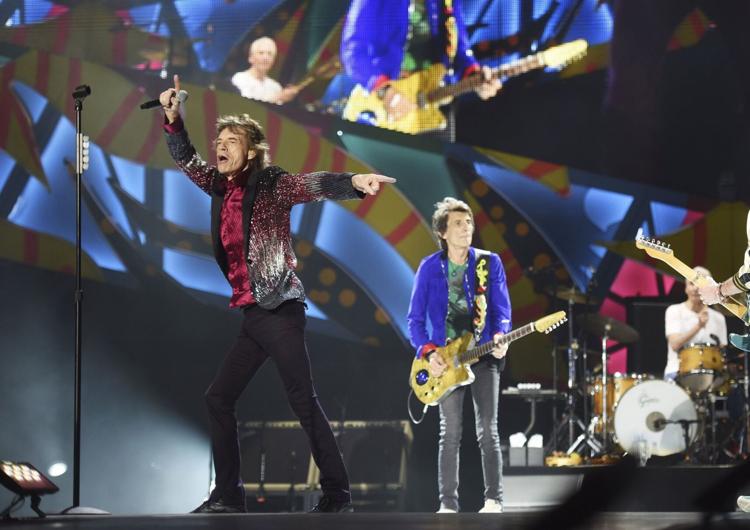 The iconic "Havana Moon" concert, which was recorded live in September 2016 in Havana, Cuba, by Rock and Roll Hall of Famers The Rolling Stones, will screen on the Levitt Pavilion SteelStacks screen in Bethlehem at 7:30 p.m. on Sept. 1.
The concert features hits like "Jumpin' Jack Flash," "Gimme Shelter" and "Satisfaction."
Reservation prices are $40 for a 6-foot by 6-foot spot on the Levitt Pavilion lawn and are good for up to four people in the same party. Six-foot by 6-foot spots that offer limited views of the screen are also available for $25 and are also good for up to four people in the same party.
Directed by renowned music filmmaker Paul Dugdale, "Havana Moon" runs approximately 110 minutes and includes other Stones hits, such as "It's Only Rock 'n Roll," and "Brown Sugar," and many more. Filmed at the end of the América Latina Olé Tour 2016, Mick Jagger, Keith Richards, Charlie Watts and Ronnie Wood perform a spectacular set to more than 1.2 million fans.
During the screening, light food and beverages will be available for purchase from the Mack Truck Stop. Levitt Pavilion lawn spots will be spaced accordingly to follow safe social distancing guidelines, and all patrons will be required to wear masks/face coverings unless eating and drinking. For more information, go to SteelStacks' website.
Reading's Genesius Theatre to present live cabarets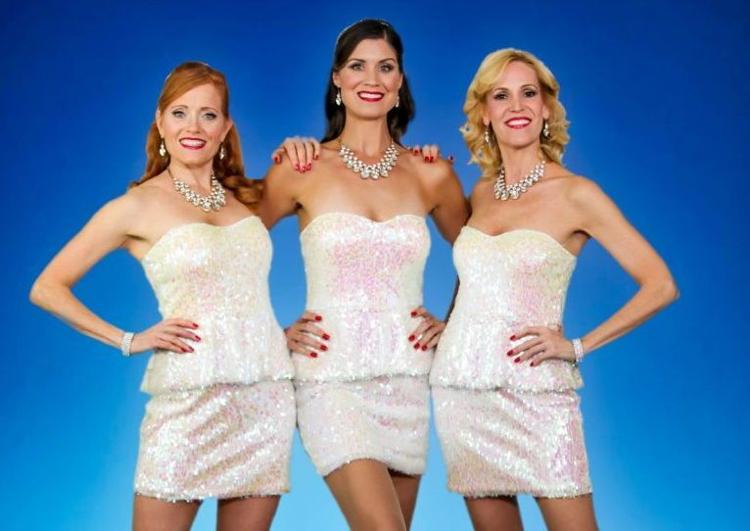 Genesius Theatre of Reading has planned outdoor musical revue cabaret events in two separate outdoor venues.
The first show, a revue by The Belle Tones, takes place at the Reading Liederkranz, just off Spook Lane near Stokesay Castle, in Lower Alsace Township.
Another musical show will be performed under the grand tent at Konopelski Katering's Willow Glen Park in Spring Township – Truck 'N Brew - on the grounds where it will begin presenting Shocktoberfest the following weekend.
The Belle Tones, featuring the singing talents of Amy Evans, Jennifer Parker Scott and Laura Ann Turk, is an American female trio, often called the 21st century Andrews Sisters. The trio celebrates music's great harmonic girl groups with class, panache, and lots of fun.
The Belle Tones perform all over the country, at venues large and small, on the radio and TV, at sports events, casinos, fairs, summer concerts, amusement parks, state theaters, conventions, country clubs, retirement communities, and parades. The Belle Tones have opened for and performed with The Duprees, The Del Satins, Joe Piscopo, Billy Gilman, Charlie Calello, The Mahoney Brothers, Rick K and the Allnighters, Steve Solomon, The Sunnybrook Orchestra, and performed on "Fox and Friends," and "The Real Housewives of New Jersey" on television.
The women have a special place in their hearts for veterans and the military, and they support several charities. Originating in Berks County, The Belle Tones have appeared as a favorite group at many events throughout the county and always love returning to their roots to perform for family and friends.
Both Evans and Scott are Berks County natives and have performed in several Genesius productions over the years. Scott is also a Genesius music director and choreographer. Turk is from the Lehigh Valley, and she and Evans are the founding members of The Belle Tones.
The Belle Tones will perform at 8 p.m. on Friday and Saturday and at 5 p.m. on Sunday.
Food and drink will be available for purchase. Doors open 45 minutes before showtime, during which audiences can enjoy a snack.
Masks are required until seated.
Tickets are $25 and available on Genesius Theatre's website.
Only approximately 100 seats are available per performance, and tickets are first come, first served. If tickets are not sold out, they will also be available at the door.
Music, cars and fireworks at Upper Perk End of Summer Celebration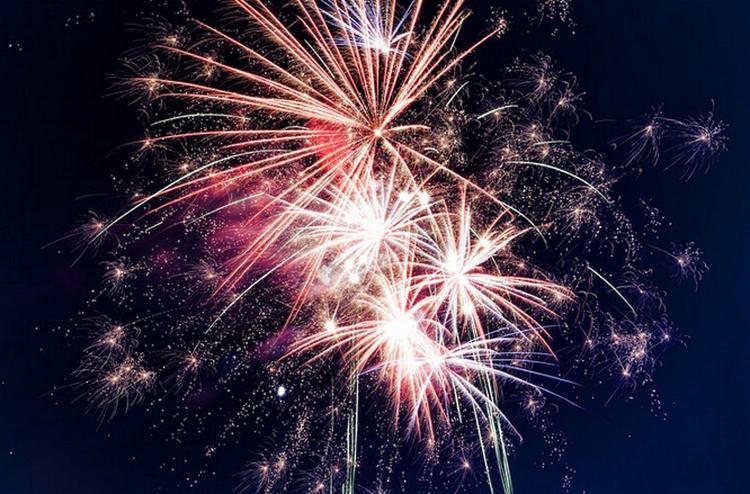 Upper Perk Rotary is hosting the 2020 End of Summer Celebration on Saturday in New Goshenhoppen Park in East Greenville, Montgomery County.
The event, from 8 a.m. to 10 p.m., will feature a pet parade, firemen's water battle, auto cruise and fireworks.
The park will be limited to 250 people, but the food truck will be accessible to the public even if the park is at capacity. The parking area will not be limited during the fireworks.
The schedule is firemen's water battle at 9 a.m.; pet parade with Logan's Heroes Animal Rescue at 10 a.m.; a bike parade at noon and fireworks from Celebrations Fireworks at 9 p.m.
From 11 a.m. to 4 p.m., there will be a Freedom Cruise-In Car, Truck and Bike Show with Low Standards Truck Club.
The Swing Shift Band will present swing music from the 1920s to the 1950s from 1 to 3 p.m.
From noon to 7 p.m., the Hawg House food truck will be on location with pulled pork, roast beef and brisket sandwiches.
Studio B welcomes back Hal Bear-toia to Boyertown
Studio B in Boyertown announced that the Bear Fever bear, known as "Hal Bear-toia," has returned home to the Boyertown gallery and its creator, Val Bertoia.
Studio B said BBT (Truist) Bank donated the iconic bear sculpture back to Studio B Art Gallery 15 years after it was originally created.
"Hal," a bronze and copper bear made by Val Bertoia and Dave Plum of the Bertoia Studio, Bally, was originally sponsored by the TriCounty Chamber of Commerce and has resided in Boyertown since its debut in 2005. "Hal" was sold to National Penn Bank and later acquired by BB&T (Truist) Bank.
Bear Fever started in September 2003 with a vision that Jane and Paul Stahl shared to mount life-sized bear sculptures of the community's mascot on the streets of Boyertown. The collaborative public art project was "inspired by a desire to celebrate and beautify a beloved hometown and community."
The Stahls were inspired by similar sculptures of donkeys and elephants in Washington, D.C., and the original Cow Parade staged in Chicago in 2000. Boyertown's Bear Fever project secured initial funding through the assistance from a grant awarded to Boyertown Area School District designed to support projects in which students and community worked together. By May 2005, more than 30 bears were sponsored by businesses, organizations and individuals and created by artists, including professionals and students. The bears debuted at the Boyertown Area Senior High School's 2005 arts expo.
"Hal Bear-toia" features a checkerboard pattern of welded brass and copper sculpted in the walking Bear Fever form. Bertoia, along with Plum, sought to combine their assorted talents and to honor and commemorate Harry, Val's father, the creator of the Bertoia Chair.
Bertoia is known as a noted sculptor, architectural designer, graphics artist, jewelry maker, and innovative, highly-respected 20th century artist. Inside "Hal" is a chair in the Bertoia design that Harry developed for Knoll Associates in 1952.
The gallery is open for on-site visits from noon to 2 p.m. Sundays or by appointment. For information email janeEstahl@comcast.net or text 610-563-7879.
Studio B is located at 39A East Philadelphia Avenue in Boyertown.
Marsha Mason and Brian Cox star in Bucks' 'Dear Liar'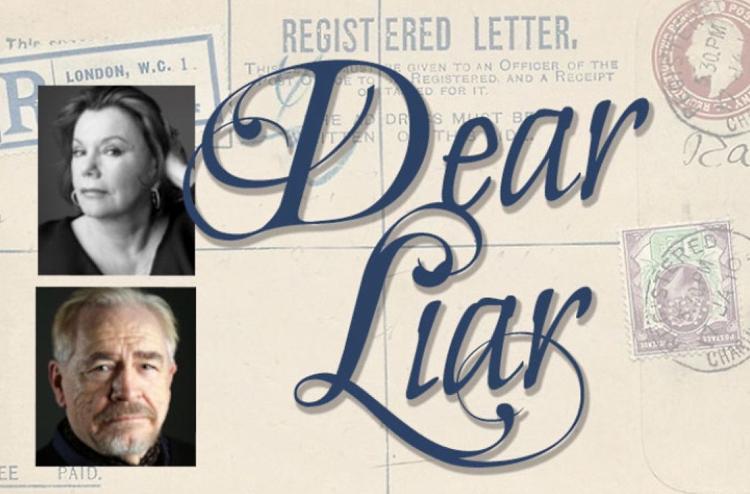 Bucks County Playhouse will host a special benefit reading of Jerome Kilty's play, "Dear Liar," starring four-time Oscar nominee Marsha Mason and Emmy winner Brian Cox and directed by Broadway's Mark Brokaw ("How I Learned to Drive"), will make its streaming debut at 7 p.m. Sept. 1. All ticket proceeds of this benefit reading will support the Bucks County Playhouse Pandemic Campaign.
Nobody knows quite what went on between playwright (and vegetarian) George Bernard Shaw and the celebrated, yet temperamental English stage actress, Mrs. Patrick Campbell (Mrs. Pat), for whom he created Eliza Doolittle in "Pygmalion." But for 40 years of their very public lives, these two titanic personalities of the British theater carried on a very private affair through the exchange of letters. Full of stinging wit and deep emotion, "Dear Liar" brings their epistolary relationship to life, revealing not only the ups and downs of their storied careers, but also illustrating the very stormy infatuation and magnetism that pulled these spirits together even through separation, hardship and heartbreak.
"Dear Liar" will be streamed via a private link sent to ticket buyers the day of the reading. Early bird tickets until Aug. 31 are $25. Any tickets purchased the day of the event are $35.
"When Mark Brokaw suggested we do a virtual reading of 'Dear Liar' by Jerome Kilty I thought it was a brilliant idea," said playhouse executive producer Robyn Goodman. "Consisting of love letters, full of stormy emotions and Shavian wit, this play could best be realized in a virtual setting with the right cast. Thankfully, we have two consummate, award-winning actors, Marsha Mason and Brian Cox, to bring these extraordinary characters to life."
Emmy and Oliver award-winning actor, Brian Cox is the lead of the hit HBO show "Succession," for which he just received his second consecutive best actor Emmy Award nomination. He starred as Winston Churchill in the 2017 feature film, "Churchill," and played Rory in the film, "The Etruscan Smile," and Captain O'Hagan in "Super Troopers 2." His work as Daphne's father on "Frasier" garnered him a nomination for a 2001-2002 Emmy Award. In 2001, he won the Emmy for his portrayal of Nazi war criminal "Hermann Goering" in TNT's "Nuremberg," for which he was also a Golden Globe and SAG nominee.
Marsha Mason has received four Academy Awards nominations for her roles in the films "The Goodbye Girl," "Cinderella Liberty," "Only When I Laugh" and "Chapter Two." She has been the recipient of two Golden Globe Awards for her film roles and an Emmy Award nomination for her role on "Frasier." Broadway roles include "Impressionism" with Jeremy Irons, "Steel Magnolias," "The Night of the Iguana," "The Good Doctor," "King Richard III" and "Cactus Flower." Last summer, Marsha starred in the Irish Rep Theatre's acclaimed production of Little Gem (2020 Outer Critics Circle Award for outstanding featured actress in a play).
On Broadway, Mark Brokaw directed Simon Stephen's "Heinsenberg," "Rodgers + Hammerstein's Cinderella," Nicky Silver's "The Lyons," "After Miss Julie," "The Constant Wife," "Reckless" and "Cry-Baby."
For information, go to Bucks County Playhouse's website.
Penn State Arts Project online to feature survivor art installation
Arts Project Online is a web event series featuring visual artists as they discuss their recent exhibit at Penn State Lehigh Valley. Each exhibit will be explored through the mind of the artist and through the lens of Google Expedition. Through these live conversations, the audience will share in the artistic process with a virtual, immersive tour of the exhibit.
All Arts Project online events will be hosted via Zoom and are free and open to the public.
The next event will be held noon to 1 p.m. on Thursday, Sept. 3.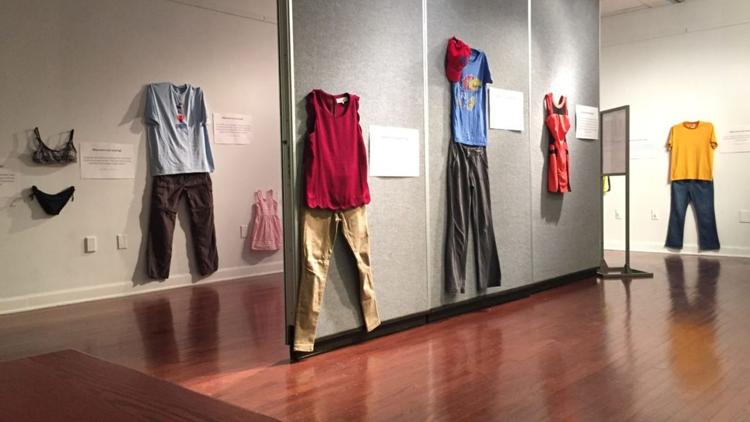 The featured exhibition is "What Were You Wearing? Survivor Art Installation."
This installation originated at the University of Arkansas in 2013. Created by Jen Brockman and Mary Wyandt-Hiebert, the project was inspired by Mary Simmerling's poem, "What I Was Wearing." Join Wyandt-Hiebert and Brockman as they share their insight and objectives in establishing this powerful exhibit while viewing a virtual guided tour of the installation at Penn State Lehigh Valley. The women will be among four panelists moderated by Ann Lalik, gallery director and arts coordinator at Penn State Lehigh Valley. Other panelists are Marissa Ketcham: campus nurse, health services and counseling, Penn State Lehigh Valley, who helped organize the exhibit; and Elise Schaffer, Arts & Access Always program administrator for the Lehigh Valley Arts Council.
Penn State Lehigh Valley students, led by recent graduate Schaffer, and junior psychology major Thomas Mikhail, were involved in the selection and creation of the exhibit. Mikhail is also in the Schreyer Honors Program.
"I am excited to share what we did at Penn State Lehigh Valley with the women who created the exhibition, Jen Brockman and Dr. Mary Wyandt-Hiebert, and to expand our reach beyond the campus through the virtual format," Schaffer said.
They focused on finding stories that would resonate with the students on campus. The students focused on all aspects of the creation of the exhibit based on the creator's stories.
"I went along with whatever the plan was and just kept showing up whether that be to help narrow the stories, to coat hanger duty at Goodwill, and lastly being part of the PBS39 interview experience," Mikhail said.
Register online to receive a reminder about the event and to receive the recording locations.