Slowly but surely, live events are returning.
When Touchstone Theatre of Bethlehem began its 2020-21 season in September, it held an in-person Latinx block party, celebrating the end of summer and the power of local community.
Now, Touchstone is doing it again to celebrate the coming of spring, the return of live music, and Bethlehem's Latinx community.
Touchstone will host Latinx Block Party/Fiesta Latina from 6-9 p.m on Saturday. The open-air celebration of local Latinx community and culture will also be the first event to take place on Touchstone's newly constructed Barrio Stage, 321 East Fourth Street in Bethlehem.
Both parties are part of an ongoing initiative, started with Touchstone's Festival UnBound, aimed at empowering and uplifting local individuals and organizations making an impact in the Latinx population of south Bethlehem.
Local musical favorite Héctor Rosado provides live music with one of his bands, Héctor Rosado y Su Orquestra Hache, and community guests will speak about their work in Bethlehem throughout the evening. Urbano Mexican Kitchen supplies food and drink for cash purchase.
This event also marks the official unveiling and ribbon-cutting of Touchstone's new Barrio Stage, an outdoor performing arts venue adjacent to Touchstone's parking lot. This construction project started in reaction to the COVID-19 pandemic and the company's need for increased outdoor performance space with safe social distancing. Touchstone hosted a number of outdoor, socially-distanced performance events in fall of 2020 and will continue using the new Barrio Stage throughout the warmer months of the year to create accessible art for the community.
Doors open at 5:30 p.m. for general admission seating at socially distanced tables; masks required unless seated at a table. Food and drink are available for cash purchase. There is no cost to attend but donations are welcome.
Williams Center presents Black Feminist Video Game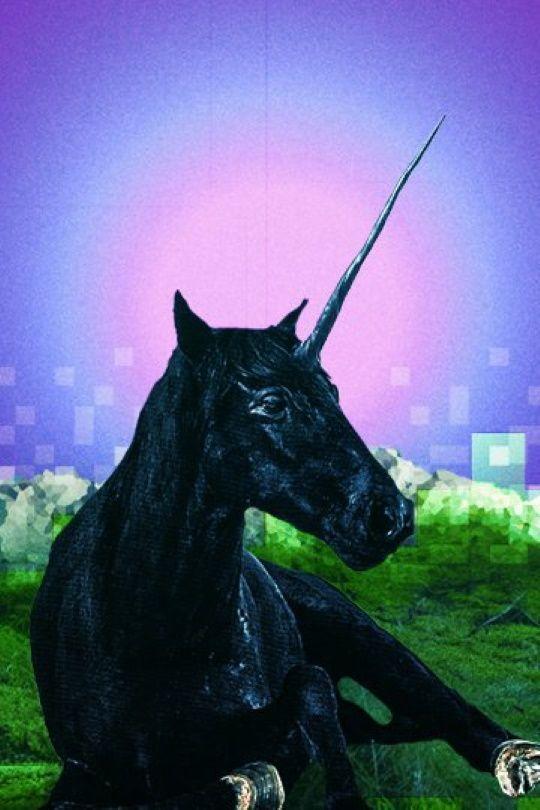 The Williams Center for the Arts at Lafayette College in Easton continues its 2021 virtual season with the digital world premiere of "Black Feminist Video Game," which will stream live at 8 p.m. April 27, 28 and 30.
Produced and developed by the award-winning New York-based theater company The Civilians, "Black Feminist Video Game" is the work of award-winning poet and playwright Darrel Alejandro Holnes and was developed by The Civilians R&D Group. An innovative synthesis of live performance, video game design, and online interaction, the play is directed by Victoria Collado and features an original video game created by Ché Rose and Jocelyn Short of Cookout Games.
"Black Feminist Video Game" centers on Jonas, a biracial teenager with autism. Jonas broadcasts all aspects of his life online, including a disastrous first date with his crush, Nicole. Desperate to regain her affections, he dusts off a long-ignored gift from his mother, a classic 2D "Black Feminist Video Game," hopeful that the game will grant him the key to winning Nicole back, but Jonas soon discovers that, with only the game master and his friend, Sabine, to guide him, he must confront his own misconceptions of the women in his [real] life, or risk losing not only the game, but also his first chance at love. As Jonas and Sabine stream their play, video-chat with each other, and find their path through the game together, at-home viewers will help their progress by responding in real time to the choices they make.
"I think of the video game space as a place of people's wildest imaginations," said playwright Darrel Alejandro Holnes. "Gaming has taught me that I am not the narrative projected onto me, I am the free will I exercise; I am how I play the game, not the character I am assigned. 'Black Feminist Video Game' asks questions about love on the spectrum, how we can all be better allies, and why black feminism can set us all free."
The cast of "Black Feminist Video Game" includes Christon Andell as Jonas, Kyla Jeanne Butts as Sabine, Starr Kirkland as Nicole, Darrel Alejandro Holnes as DJ/Hype Person and other voices, Constance Fields as mother, Phillip Patrick Wright as Mark, Michael Diamond as Hans, Mia Anderson as Marguerite, and Brandiss LaShai Seward as Audre Lorde.
The civilians are working with members of the autistic community, as well as neurodivergent members within the company of the show, in the development of "Black Feminist Video Game." Detailed accessibility information is available on the William Center for the Arts' website. The show includes sexual language and is intended for audiences ages 16 and up.
Pay-what-you-can tickets range from $5 to $25 per household. Patrons receive a link to the livestream 24 hours before virtual curtain time, and a reminder one hour before.
Berks Sinfonietta to perform virtual concert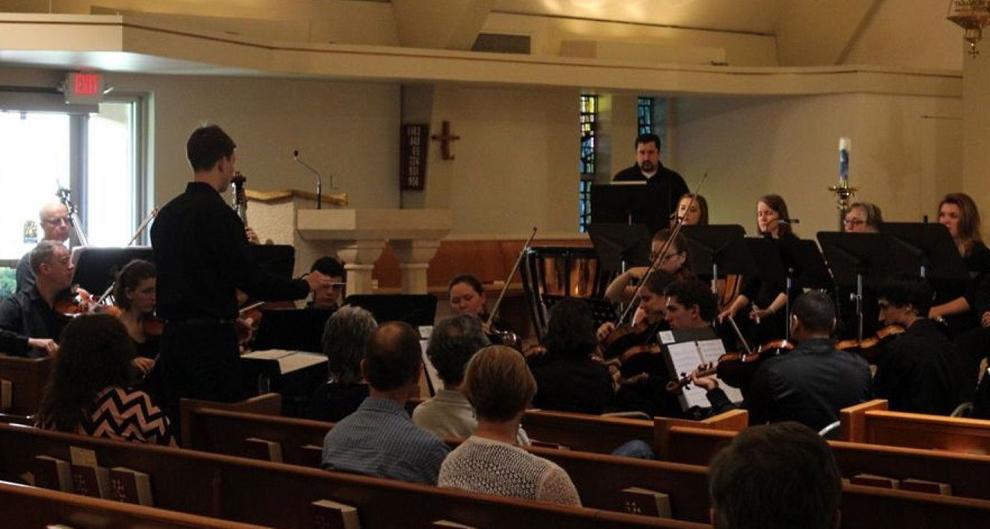 Berks Sinfonietta will present the next concert in its 2021 virtual concert series at 7:30 p.m. on Saturday.
On the program are Arthur Foote's "Serenade for Strings;" Ruth Gipps' "Sinfonietta, Op. 73;" and Gabriel Pierné's "Serenade, Op. 7."
The performance, recorded at Immanuel UCC in Shillington, is family- and kid-friendly and will last approximately one hour.
The concert will be broadcast live in three places: Facebook Live; on Berks Sinfonietta's website; and on the group's YouTube channel.
Viewing is free, but donations of the normal ticket prices ($15 general admission and $5 student/child) are encouraged.
Muhlenberg College continues its Mnemonic Theatre Festival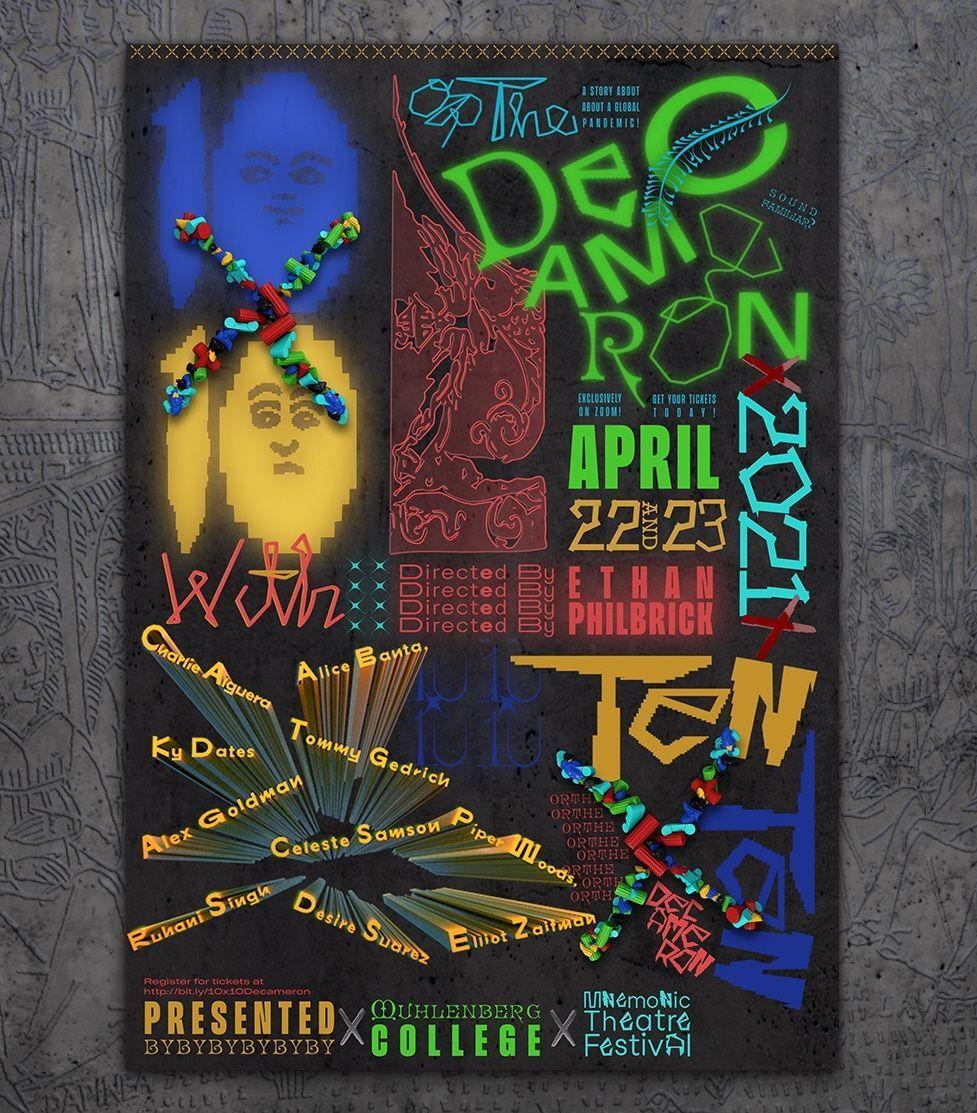 In Giovanni Boccaccio's celebrated 14th-century work of medieval literature "The Decameron," 10 friends live through the last moments of a horrific plague year by retreating to a rural estate for 10 days and telling each other stories about intimacy, politics and memory.
In this new adaptation being presented by Muhlenberg College Theatre Department this weekend, 10 young people have gathered for 10 rehearsals in the midst of our current epidemiological and political crises to create a new online performance each night.
This performance, directed by Ethan Philbrick, will be presented live and streamed on Zoom as part of Muhlenberg's Mnemonic Theatre Festival.
Frank DiBussolo returns to Miller Symphony Hall
The Frank DiBussolo Group will perform a concert that will be streamed live at 7:30 p.m. on Friday from Miller Symphony Hall in Allentown.
Guitarist DiBussolo returns with a new ensemble and sound inspired by the organ trio, which was prevalent in the 60s and 70s. Reminiscent of the sound of Wes Montgomery, Pat Martino and George Benson, DiBussolo and his colleagues bring "Get Organized" to the Allentown Symphony Orchestra's jazz series. Performing are DiBussolo on guitar and vocals, Lorenzo Branca on drums and flute, and Gary Staples on the B-3 organ.
Tickets are $15 for live stream or video on demand.
Celebrate Earth Day at the farm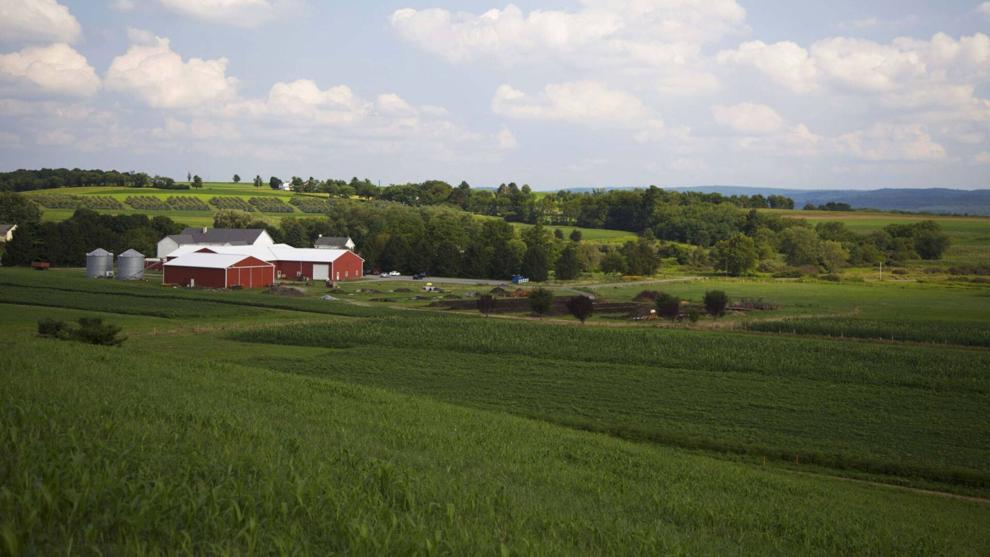 Spend Earth Day on an educational farm and learn about Rodale Institute's mission, programs, new opportunities, and more at Earth Day on the Farm. Enjoy an afternoon of music, food, activities, and the best of all-farming from 11 a.m. to 4 p.m. on Saturday at Rodale Institute, 611 Siegfriedale Road in Maxatawny Township, north of Kutztown.
Activities and programs will include live music by Out of the Orchard; smoothies, bowls, sandwiches, and more for purchase from Blendlife Food Truck; Rodale Institute mobile market selling organic veggies straight from the fields; handcrafted products from local vendors; a plant sale, and children's activities, such as seed-starting, seed bomb-making, bug hotel project and a scavenger hunt.
Also, pick up a "Pesticide Free Pledge" yard sign.
Activities, food and music will be at the Rodale Institute visitor center. Visitors are encouraged to explore the rest of the farm with a self-guided walking tour.
There is no admission fee.
Arts Project online continues 'Essence of Democracy' series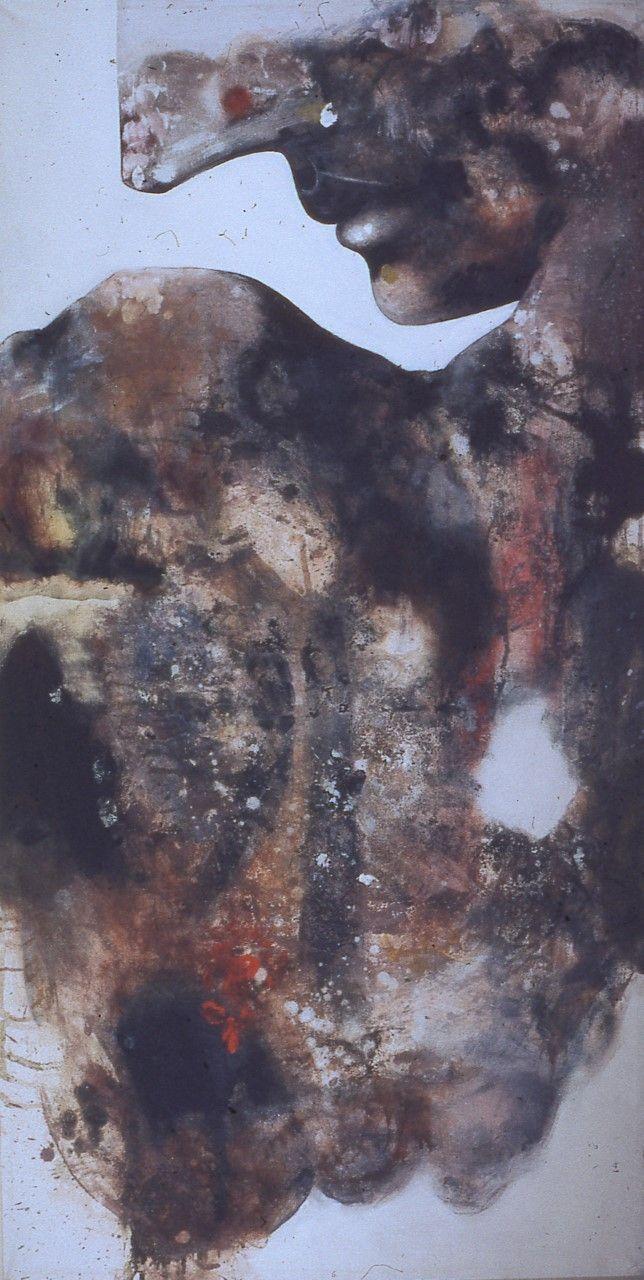 This fifth and final event in the "Essence of Democracy" series will be held virtually from 2 to 3 p.m. on Friday at Penn State Lehigh Valley. The event will feature artist David Gothard for a webinar titled, "Who Owns the Message." Penn State Lehigh Valley faculty member Robert Wolfe and student Olivia Howe, whose discipline, life experiences and interests align with the artist's message and concept, will join Gothard in this event.
"The Essence of Democracy" is an Arts Project online series, which amplifies voices that are often stifled through racism, gender discrimination, homophobia, ableism and others.
Ann Lalik, gallery director and arts coordinator at Penn State Lehigh Valley, will moderate the panel.
"Gothard will offer us insight to the voice of the artist and share his experience of times when images he created have gone viral and, on occasion, have been misused," Lalik said.
Gothard works from his studio in the woods in Pennsylvania.
All Arts Project online events are hosted via Zoom and are free and open to the public. Each session is held in webinar format with a question-and-answer session at the end of the program.
To register, go to Penn State Lehigh Valley's website to receive the Zoom information. Live captioning will be provided by Penn State Lehigh Valley Virtual Education Department.
New exhibit reimagines world through futuristic utopian female race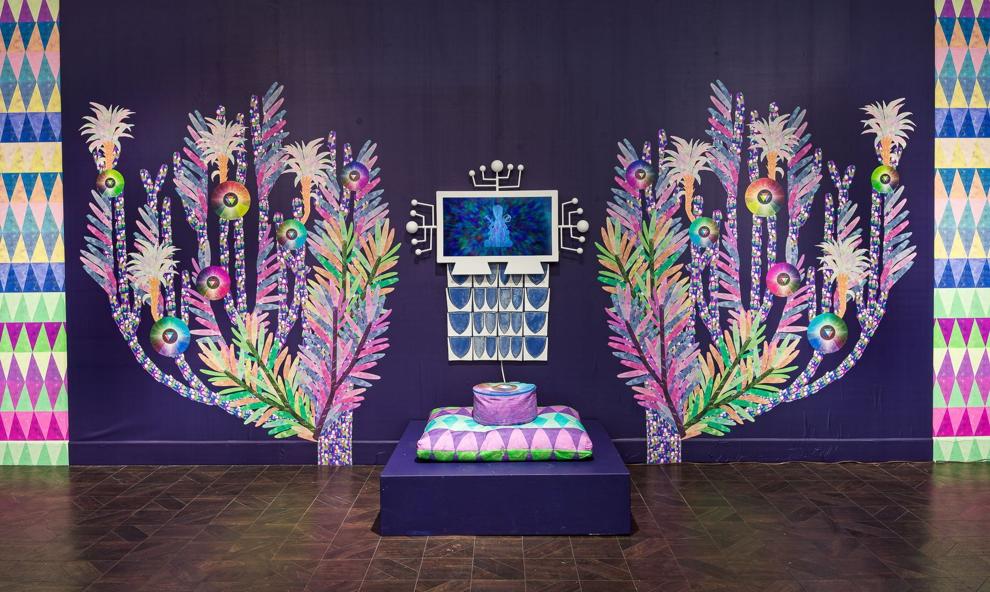 Saya Woolfalk is a New York-based artist who created a complex, futuristic utopian culture and society of an interspecies female race called The Empathics in the new exhibit "From Bones We Rise, The Empathics," through May 1 at Rowan University Art Gallery in Glassboro, New Jersey.
The mythology and story of origins began with the discovery of chimeric bones that triggered them to metamorphose into a plant, animal, and human hybrid creature. In modern Empathic society, anyone may elect to undergo the experience of interspecies hybridization, thus choosing to become an Empathic and a socially evolved being.
"The first physical manifestation to becoming an empathic is to develop multiple heads with multiple brains," said Woolfalk. "For example, one brain may contain information on being a plant while the second brain may contain information on being a human. This in-between state allows us to tolerate our experience of crossing species and also enables us to move effortlessly between human cultures. The growth of multiple heads allows for the Empathic to integrate data and matter from both kingdoms."
The world of the Empathics emerged from the artist's investigations and interest in anthropology, science fiction, folklore, mythology, and Afrofuturism. Her work is inspired by past experiences.
"My family sold textiles in post-war Japan and I had spent every summer of my childhood making garments with my Japanese grandmother," she said. "When I began to make these new sculptural bodies, sewing, textiles, and garmenting resurfaced as a way for me to make artwork."
Drawing upon her own experience as a black, Asian, and white American, she explores the ideation of cultural hybridity as a pathway toward an equitable society. Her vision of social evolution is attainable by adopting a culture that is in a continuous state of transformation and growth. Utilizing the tradition of folkloric storytelling, Woolfalk creates narratives that manifest these aspirations.
The exhibit is curated by Mary Salvante, gallery director.
The gallery is at 301 High Street West, Glassboro, New Jersey, and it is open by appointment only.