Last year, Touchstone Theatre's Festival UnBound presented a 10-day community-wide event in October that featured more than 20 theatrical and musical events. The idea was to use art to spark conversations about how Bethlehem has changed in the 20 years since the closing of Bethlehem Steel and to look to a future "unbound" from "the Steel."
Now, the Bethlehem theater is continuing the festivities with "Songs of Hope and Resistance," a kick-off to year-two of Festival UnBound.
"Songs of Hope and Resistance" at 7 p.m. on Friday will be a celebration of community and connectedness with a social-distance safe outdoor party in the Touchstone parking lot at 321 East Fourth Street, Bethlehem. Touchstone will be premiering a new music video collaboration by the Lehigh Valley Song Project (a community-based original song and music video initiative) featuring live performances by a range of local musicians, including Camille Armstrong, Liliana Cunha, Dave Fry, GR3YS0N, Neil Grover, and Jeremy Joseph. Basement Poetry will serve as emcees for the evening, and Lehigh Valley Stands Up will register people to vote. Lehigh Valley musical performers from across genres signed on to create a diverse, honest, hopeful look at the future through song. Due to the necessary restrictions of COVID-19, performers recorded separately for the music video, which will be available online following the release party and premiere at Touchstone Theatre.
"This is an artistic response to this unique moment in history," said Michael Duck, project director of the Lehigh Valley Song Project, "and we are choosing to respond by breaking down barriers, celebrating the ways we all help each other, and plainly stating that everybody deserves and needs freedom from disease, freedom from violence, and freedom from hatred."
Food and drink from Molly's Irish Grille and Sports Pub will be available for purchase.
For those not comfortable with live performances, there will be a free livestream that you can enjoy from the comfort of your home.
Seating will be by pre-sale only. Masks will be required for check-in and any time you're up from your table.
Tickets are by table and are $40 for a 4-person table; $30 for a 2-person table. The box office will be at the bottom of Touchstone's driveway.
Tickets are available by calling 610-867-1689 or by purchasing online. A link to the livestream can also be found on Touchstone's website on the evening of the event. Donations to support this and future events will be accepted.
West Reading hosts scaled-down Craft Pretzel and Beer Festival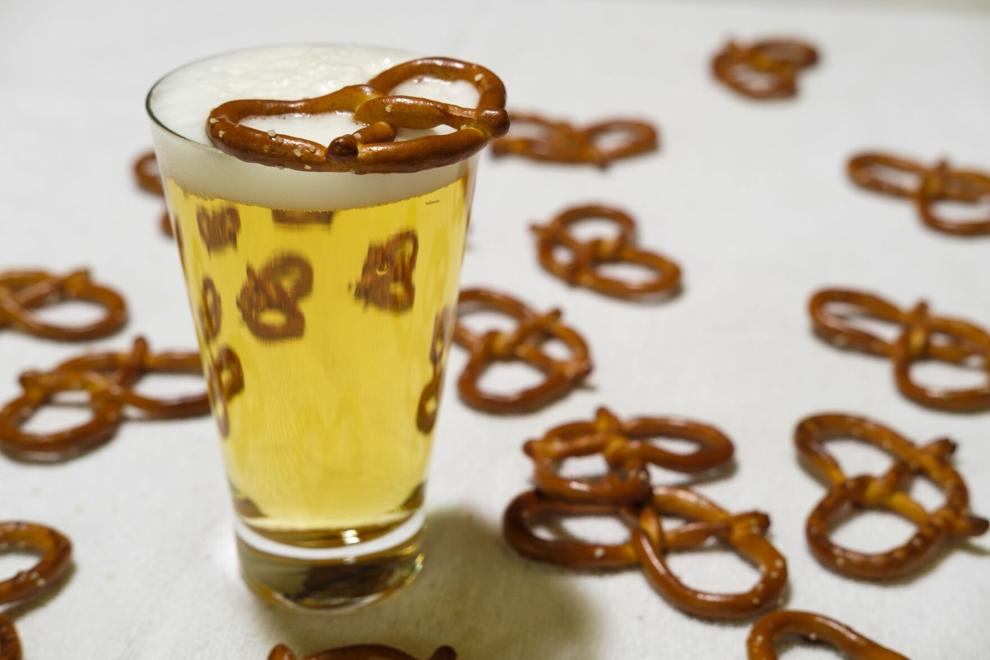 The West Reading Craft Pretzel & Beer Fest on July 25 will look different this year. Restaurants will have amazing pretzel dishes during the day, but the festival will not be able to close Penn Avenue.
The festival, however, will still include Unique Pretzels and beer experiences along the avenue.
West Reading restaurants will offer special pretzel and beer dishes, pairings or tastings that will be promoted on West Reading and WRCPBF's Facebook pages.
There also will be merchandise for sale from Pretzel City Cares, including a 2020 Pretzel & Beer Fest tee. Pretzel City Cares gives back its profits to the businesses within the West Reading community.
Lehigh Valley Zoo celebrates Christmas in July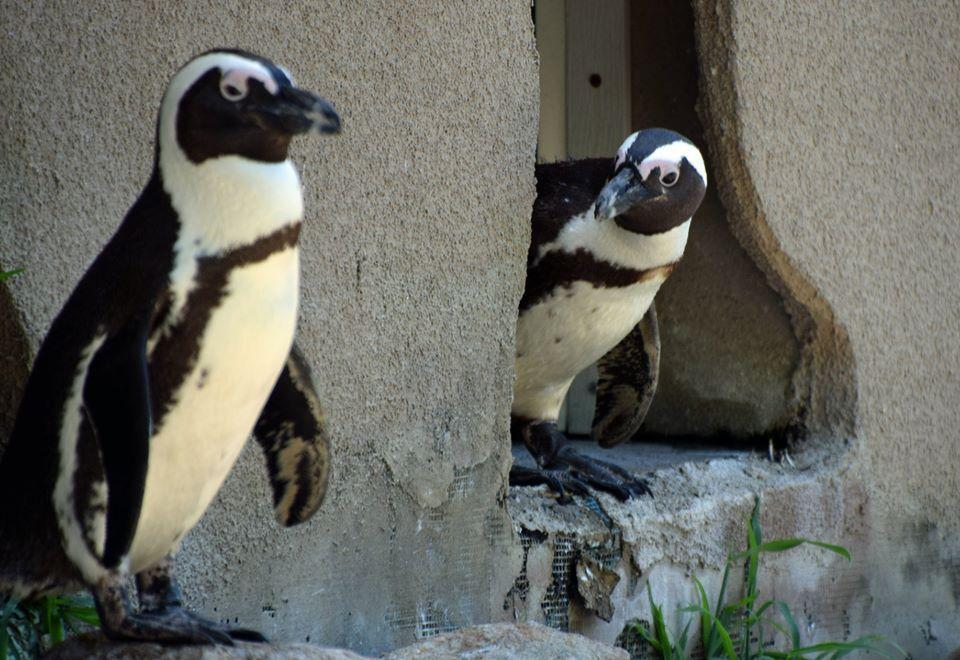 Join the Lehigh Valley Zoo on July 25 to celebrate Christmas in July. Gates open at 10 a.m. for a day packed with holiday-themed fun, special giving tree promotions, and Christmas in July deals at the Nature Store gift shop.
The zoo will feature holiday-themed crafts and activities, including an Elf on the Shelf photo safari. Animals will get holiday-themed enrichment items.
Ice Princesses Elsa and Anna will be at the zoo from 11 a.m. to 1 p.m. to host a sing-along and will be available for photos during a meet-and-greet session.
All admission will be timed and must be purchased in advance on the zoo's website. Masks are required.
Admission is $14.50 for adults; $12.50 for children and $13.50 for seniors.
The zoo is located at 5150 Game Preserve Road in North Whitehall Township, Lehigh County.
The Baum School of Art goes online for auction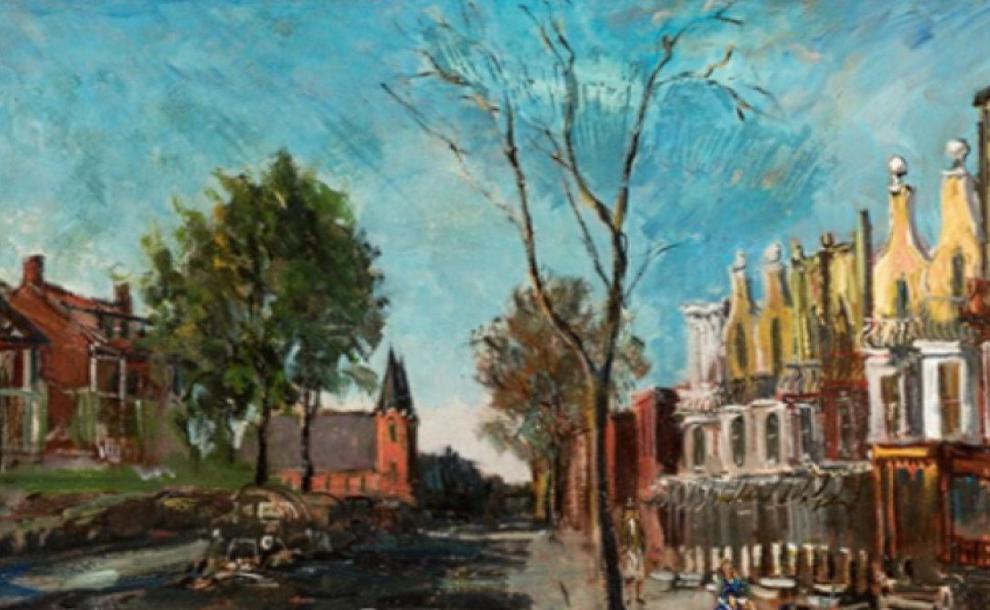 The 35th annual The Baum School of Art auction will take place virtually from July 26 to Aug. 1 on the school's website.
The auction will begin at noon on Sunday and close at 10 p.m. on Aug. 1. Register online to bid.
There are around 300 pieces of artwork by local and regional artists such as Walter Emerson Baum, John Berninger, Edgar Baum, Ann Yost Whitesell, Sandra Corpora, Ross Brodar, Dana Van Horn, Jill Peckelun and more.
This year, the auction is celebrating Boris Wainio's 35th year with the auction. He has been The Baum School of Art's auctioneer since the very first auction. Although he can't be up at the podium this year auctioning off all of the artwork, we still needed to include him.
Video is by Marco Calderon Photography.
To make a bid, click on the auction item you want to bid on. At the bottom of the page, beneath the photo and description, it will show you the current winning bid and the next minimum bid you need to make. Enter your bid amount into the field at the bottom of the page and click "place bid."
Credit card information is required before placing your first bid.
Macungie Memorial Park to host drive-through zoo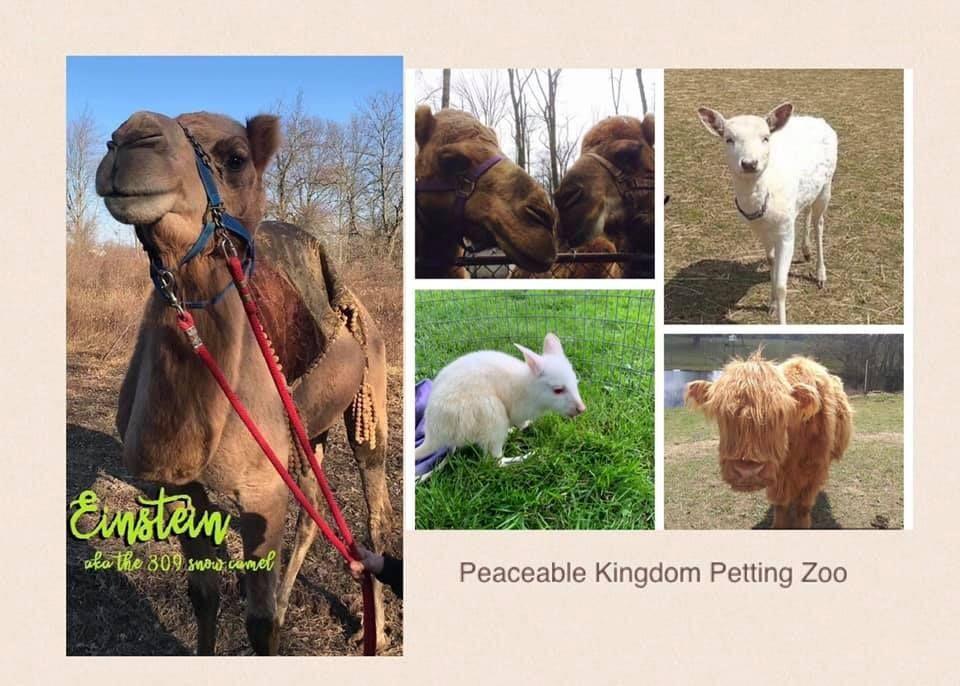 Macungie Memorial Park in Lehigh County will hold a fundraiser event for Peaceable Kingdom petting zoo of Perkasie from 2 to 6 p.m. Saturday in the park. A special guest is Einstein "The Snow Camel." Images of Einstein went viral in 2018, after he was spotted on Route 309 during a snowstorm.
Cars will pull in the Macungie Park parking lot and drive up to the sign that says "start" and continue around a U-shaped pathway to see all the different animals. The cars will follow the pathway and drive up to the pool parking lot, right to the left, for pictures with Einstein. There is a $5 donation per family for the pictures. There will be social distancing, with an entrance and an exit, with one family visiting Einstein at a time. A limited number of mini-Einstein plushes will also be for sale for $10.
The So Cool Bus will be selling ice cream from 3:30-4:30 p.m.
Admission is a suggested donation of $20 per car. This is Peaceable Kingdom Petting Zoo's biggest fundraising event of the year, and all proceeds go toward animal care and food.
Macungie Memorial Park is at 50 North Poplar Street, Macungie.
Cool Treats Trail in Emmaus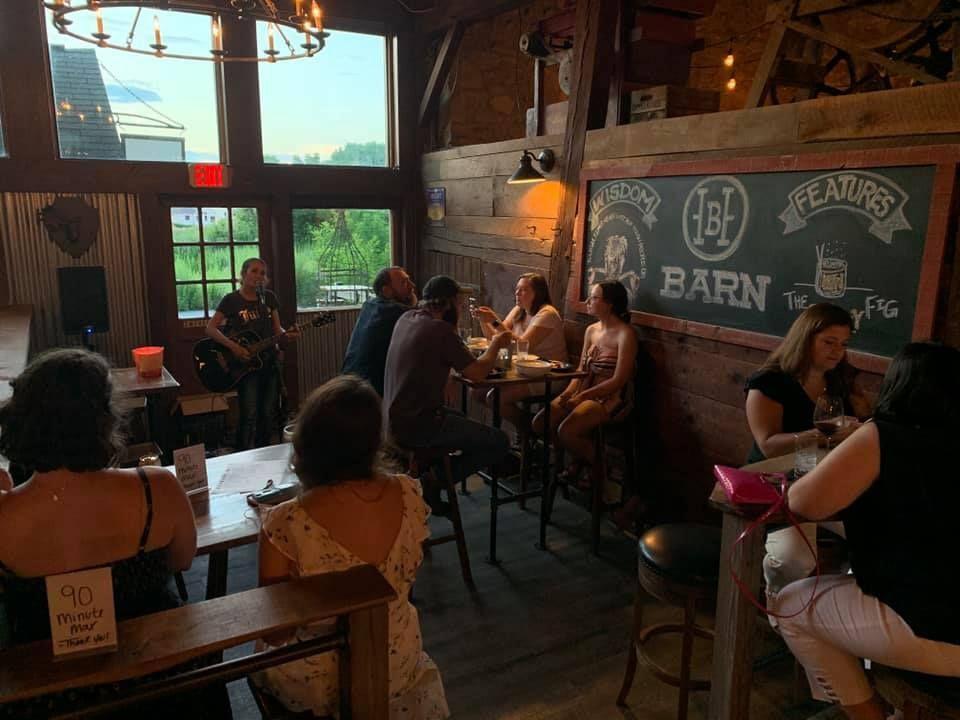 During the heat of July, the Emmaus, Lehigh County, community is inviting people to visit the borough and cool down with the "Cool Treats Trail" from noon to 4 p.m. on Saturday.
To participate, pick up a passport for $10 and stop at the businesses on the list to get a sample-sized cool treat. They could be anything from a mini drumstick, half a klondike bar, half of an iced pop, half of a cookie ice cream sandwich, iced cold lemonade, or whatever else the business comes up with.
Passports must be purchased in advance at EventBrite. There are only 100 passports available. If passports are still available on Saturday, they will be $15. Passport pick-up will be from 11 a.m to 1:30 p.m. at House and Barn, 1449 Chestnut Street, Emmaus.
Participating businesses include House and Barn; Fuel Nutritional Smoothie Café; Emmaus Public Library; South Mountain Cycle & Café; Lifestyle Barbershop; Wally's Deli; Green Earth Marketplace; and Here For You Concierge.
For information, call 610-739-1273.
Pennsylvania Shakespeare Festival presents virtual Shakespeare project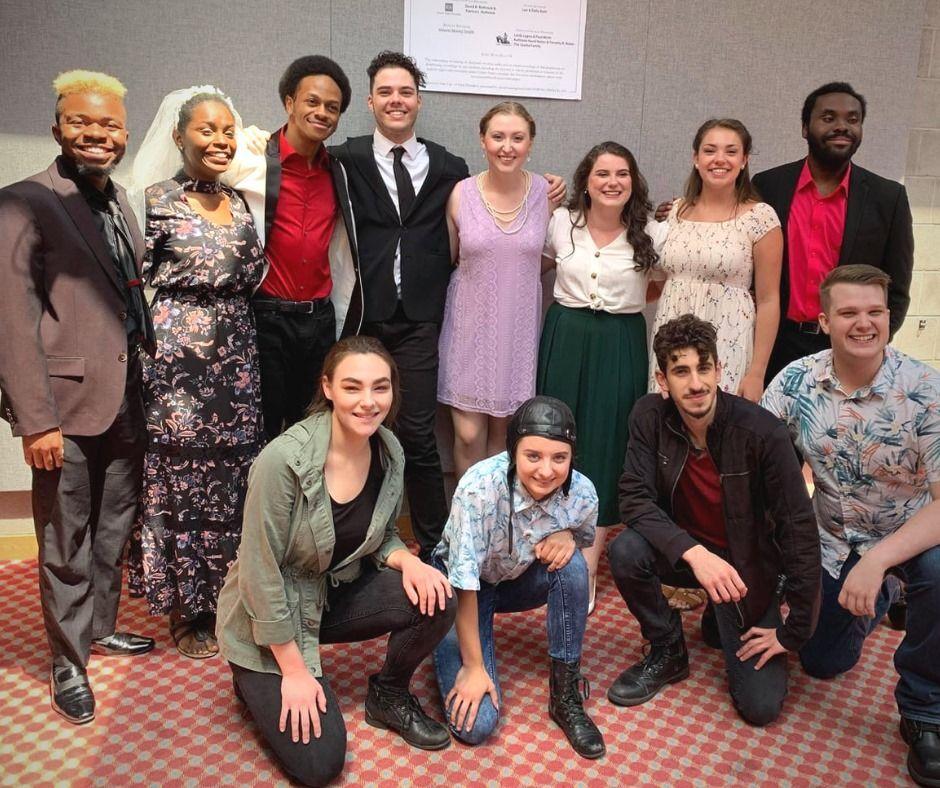 Pennsylvania Shakespeare Festival's Young Company will present its virtual Shakespeare Project, featuring two performances of Shakespeare's comedy "The Two Gentlemen of Verona" on Friday.
Each summer, in the time between its involvement in multiple other productions, PSF's Young Company comes together to create a Shakespeare project. This developmental project gives the participants hands-on experience with Shakespeare's text in performance with intensive text work from an experienced director.
This year, despite the festival taking an intermission season, the Young Company felt compelled to find a way to share its work and move forward with this project, and to use its work to benefit two charities.
Donations benefit the Black Artists' Fund and Women of Color Network Inc.
The company will present 90-minute presentations of "The Two Gentlemen of Verona" at 3 p.m. and 7 p.m. on Friday.
The performance is directed by KC Macmillan.
The cast features Taylor Congdon, Makenna Copeland, Arrianna Daniels, Kailey Ewards, Megan Fry, Angela Larose, Iykechi McCoy, Kellan McMichael, Gabe Moses, Mackenzie Moyer, Matt Smaldone and Mark Youwakim.