The Allentown Band will return in person for its annual holiday veterans concert, and it will once again be joined by Daniel Rodriguez, known internationally as "The Singing Policeman."
The band, conducted by Ronald Demkee, along with Rodriguez, who is also know as "America's Tenor," will perform a program of patriotic favorites paying tribute to all veterans.
Allentown Band will present "Americans We: A Tribute to Veterans" at 3 p.m. on Sunday at Miller Symphony Hall, 23 N. Sixth St., Allentown.
The program will include special recognition of veterans of World War II and the Korean War. The 80th anniversary of the attack on Pearl Harbor will be commemorated with Richard Rodgers' Symphonic Portrait "Victory at Sea," and there will be a tribute to all first responders in recognition of the 20th anniversary the Sept. 11 terrorist attacks with "Into the Fire" from the Broadway musical "Scarlet Pimpernel."
Susan Falciani Maldonado, curator, Trexler Library, Muhlenberg College, will present a a video and narration describing events occurring in the Lehigh Valley during WWII as the band performs James Christensen's "The Homefront: Musical Memories of WWII."
After Sept. 11, Rodriguez was the designated national anthem singer for the New York Police Department's ceremonial division, where he got the nickname "The Singing Policeman."
But he was thrust into the national spotlight when he sang at the "Prayer for America" concert at Yankee Stadium one month after Sept. 11.
Soon, Rodriguez was going from working as a police officer at Ground Zero during the day to appearing at tapings for late-night TV talk shows.
When Rodriguez was approached by record label EMI, he said he wanted to make a CD single of "God Bless America" and donate proceeds to the Twin Towers Fund. The single raised $150,000. The follow-up "Spirit of America" album sold 400,000 copies.
Reserved seating tickets cost $10, $12, $14 and $16. U.S. military veterans will be admitted for free.
Proof of vaccination and masks are required for everyone.
Reading Theatre Project presents 'Mixed MESSages'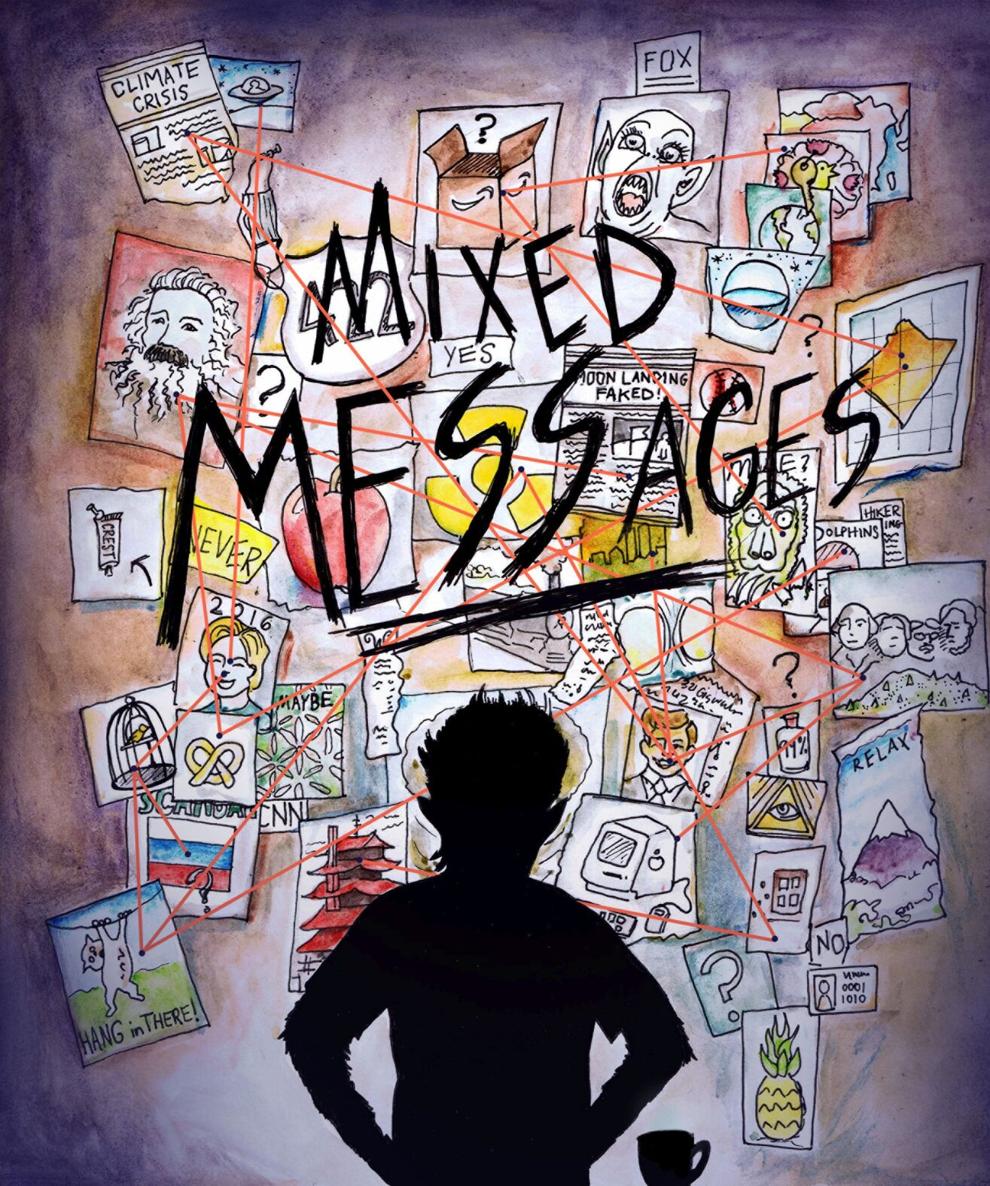 The next production by Reading Theater Project is a collage of several plays and solo performances, called "Mixed MESSages."
It will be performed at 8 p.m. Thursday through Sunday and 2 p.m. on Sunday at the WCR Center for the Arts, 140 N. Fifth St., Reading.
The production's themes were developed by the creative artists associated with the Reading Theater Project. After several brainstorming sessions, local playwrights submitted scripts, all related to the idea of mess or mixed messages presented through theater, movement, and video.
The production looks at the mixing of words, performance styles, and human interaction in the wake of a global pandemic. After months of working alone, artists are trying to remember how to work together.
Creators and performers are Craig Dodge, Bradley Gale, Erick M. Goldsmith, Joel Richard Gori, Vicki Haller Graff, Emily Hannon, Chris Heslop, David A. Nice, Arielle Ridley, Adam Richter, Sean Sassaman, Jessica C. Warchal-King, and Amy Young
Tickets for all performances are pay-what-you-will, with a recommended price of $20 per person. Proof of vaccination and masks are required for everyone.
'The Burn' at NCC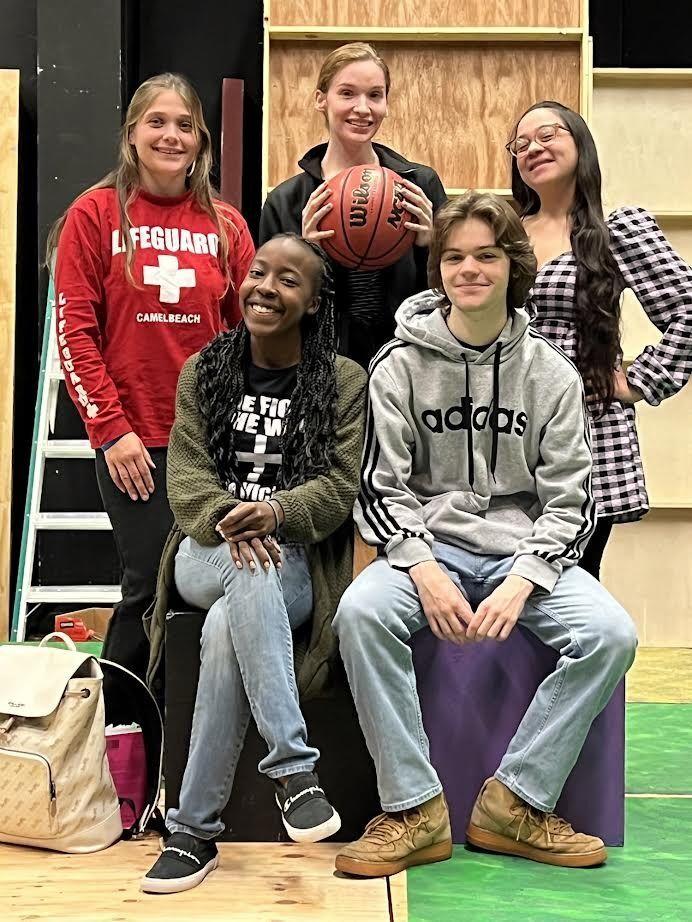 Northampton Community College's theater department will present "The Burn," a new play that explores the link between the Salem Witch hunts, McCarthyism and modern day cancel culture.
"The Burn" will be presented at 7:30 p.m. Nov. 18, 19, 20, 22 and at 2 p.m. Nov. 21 live in a NCC's Norman Roberts Lab Theatre on Northampton Community College's campus in Bethlehem Township, Northampton County.
In "The Burn," Mercedes is an outsider, and popular girl Tara makes sure she knows it. When a high school production of "The Crucible" brings them together at rehearsals, tensions escalate into acts of bullying online and in real life, culminating in a series of violent threats posted to Facebook.
Dawkins pays homage to the classic play while exploring what happens to a teacher and his students when a classroom conflict turns into an online witch hunt.
Allentown resident Tatiana Torres plays Mercedes. This is her second role with NCC Theatre after first appearing in "Citizen: An American Lyric."
Juanita-Renay Gray, a 2020 NCC graduate, plays Tara. While at NCC, she appeared in "Dream Girls," "Trojan Women," and "Hair."
Other roles are played by NCC student Olivia Byrne and alumnae Tamara Decker. The teacher is played by NCC student Michael J. Sheridan.
Performers will not be masked, however, masks will be required for audience members.
All seats are general admission. Lipkin Theatre is in Kopecek Hall, 3835 Green Pond Rd., Bethlehem Township.
Tickets cost $5.
State Theatre presents Broadway's 'Beautiful'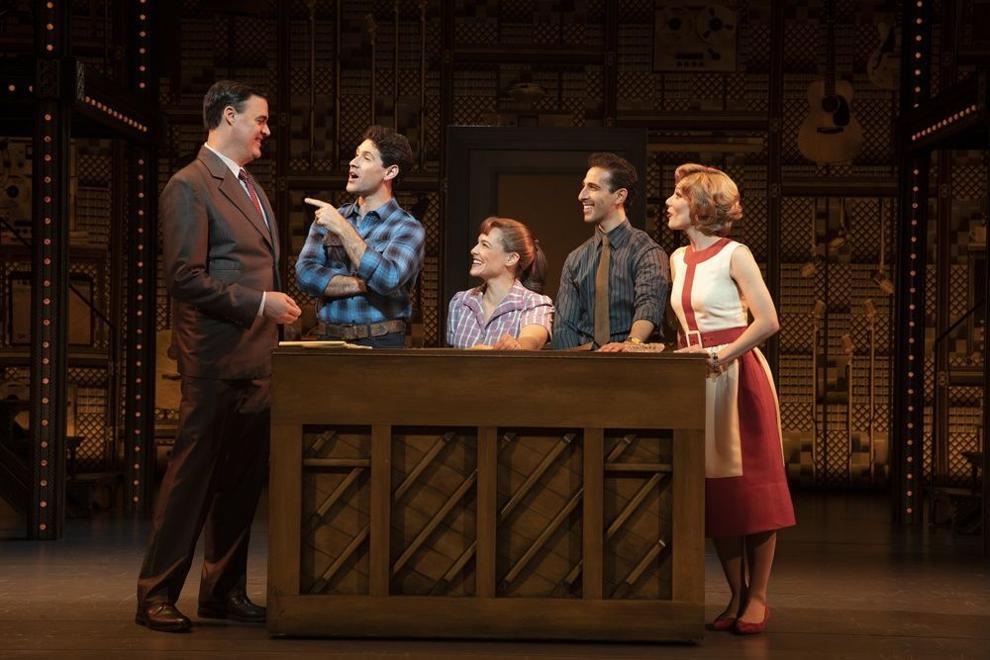 The State Theatre in Easton will welcome the Broadway touring company of "Beautiful – The Carole King Musical" at 7:30 p.m. on Sunday.
The show tells the true story of King's rise to stardom, from being part of a hit songwriting team with her husband, Gerry Goffin, to her relationship with fellow writers and best friends Cynthia Weil and Barry Mann, to becoming one of the most successful solo acts in popular music history. Along the way, she made more than beautiful music, she wrote the soundtrack to a generation.
The show features an array of songs written by Gerry Goffin/Carole King and Barry Mann/Cynthia Weil, including "I Feel The Earth Move," "One Fine Day," "(You Make Me Feel Like) A Natural Woman," "You've Got A Friend" and the title song, "Beautiful."
Tickets cost $59 to $69.
Satori in Easton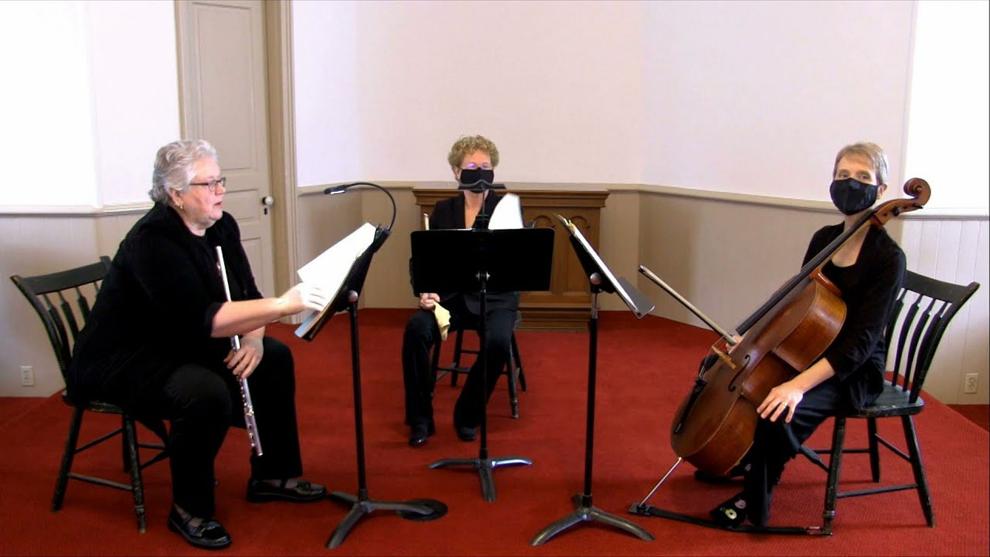 Chamber music group Satori will present its fall concert at 2 p.m. on Sunday at College Hill Presbyterian Church, 501 Brodhead St. in Easton.
The program includes Haydn's "Quartet in D Major, Op. 1, No. 5;" Quantz' "Quartet No. 2 in E minor;" Rossini's "Quartet in Bb for Flute and Strings," and Mozart's "Quartet in D, K. 285."
Performers are Rebecca Brown, violin; Agnes Maurer, viola; Elizabeth Mendoza, cello and Nora Suggs, flute.
Satori is a mixed ensemble of winds, strings, and piano, and plays both traditional and contemporary chamber music.
COVID-19 precautions deemed necessary by the performance venue will be followed.
Tickets will only be available at the door. Admission is $15 or $5 for under age 12.
Choral concert at Albright College Center for the Arts
Celebrate the coming of winter with "Dreams of Winter, a Choral Concert," presented by Albright College's choral ensembles: Leo Chorum, Lion Chorale, and Roaring Lions at 7:30 p.m. on Saturday at Albright College Center for the Arts in Reading.
Jordan M. Shomper, conductor., wanted to encompass a little bit of everything, including traditional pieces of choral music, newly composed music, sacred songs surrounding the birth of Jesus, secular songs celebrating the seasonal landscape, and vocal renditions of holiday-related, instrumental works.
The program will feature Mark Boyle's "Barechu;" Thomas Tallis' "If Ye Love Me;" Don MacDonald's "When the Earth Stands Still;" Tchaikovsky's "Dance of the Sugar Plum Fairy;" Sarah Quartel's "This Endris Night;" Bob Chilcott's "A Tree of Song;" Tomás Luis de Victoria's "O Magnum Mysterium;" Vince Guaraldi's "Linus and Lucy;" Will Todd's "My Lord Has Come;" Frode Fjellheim's "Eatnemen Vuelie (Song of the Earth);" Ola Gjeilo's "The Ground;" and Eric Whitacre's "Sleep."
Berks Sinfonietta performs 'Haydn in Paris'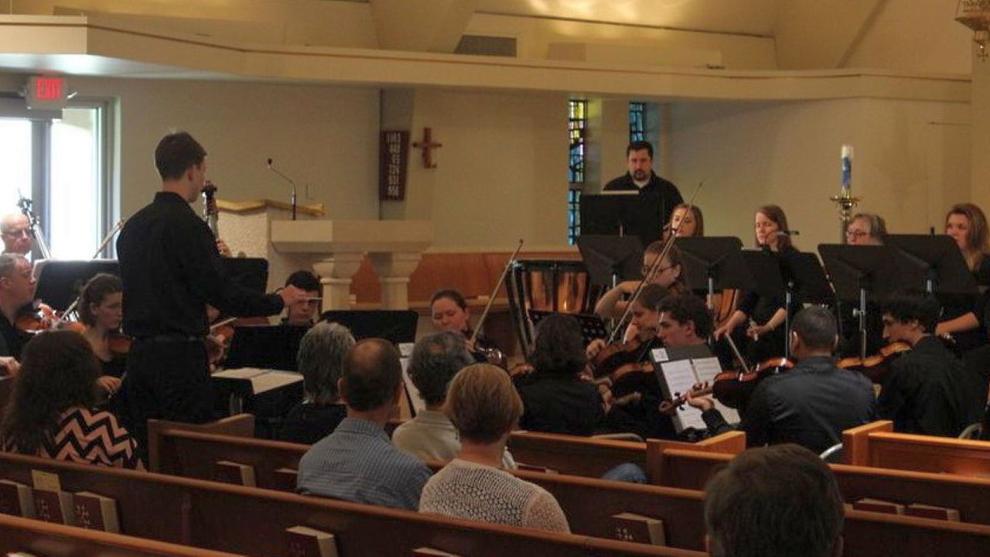 Join Berks Sinfonietta as Berks County's chamber orchestra continues its exploration of the early classical symphony with "Haydn in Paris" at 7:30 p.m. on Saturday at Sacred Heart Roman Catholic Church, 740 Cherry St., West Reading.
In the late 1700s, Paris had two main performing orchestras: the Concert Spirituel (also known as the Concert de la loge Olympique), founded in 1725, and the Concert des Amateurs, founded in 1769. Both organizations were focused primarily on symphonic works by French composers, Rigel and Guénin), but by the 1780s, public demand for works by Haydn had to be answered. In 1781, there were five performances of Haydn symphonies at the Concert Spiritual; in 1786, 26 performances; in 1789, 39 performances. This popularity eventually led to a 1796 commission by the Concert de la Loge Olympique for six symphonies, works today known as the "Paris Symphonies."
The concert will open with the "Sinfonia No. 3" by one of the greatest exponents of the French symphony from this period, Marie-Alexandre Guénin.
Henri-Joseph Rigel was a German pianist and composer who lived most of his life in Paris, where he wrote operas, string quartets and symphonies, including "Symphony No. 4 in C minor."
The concert closes with one of Haydn's most popular works, "Symphony No. 83 in G Minor," sometimes referred to as "The Hen."
All attendees are asked to mask. The concert will also be live-streamed for the cost of an at-will donation. Anyone can join by visiting Berks Sinfonietta's website.
Tickets cost $15 for adults and $5 for students,
Cedar Crest Performing Arts Department presents DanceWorks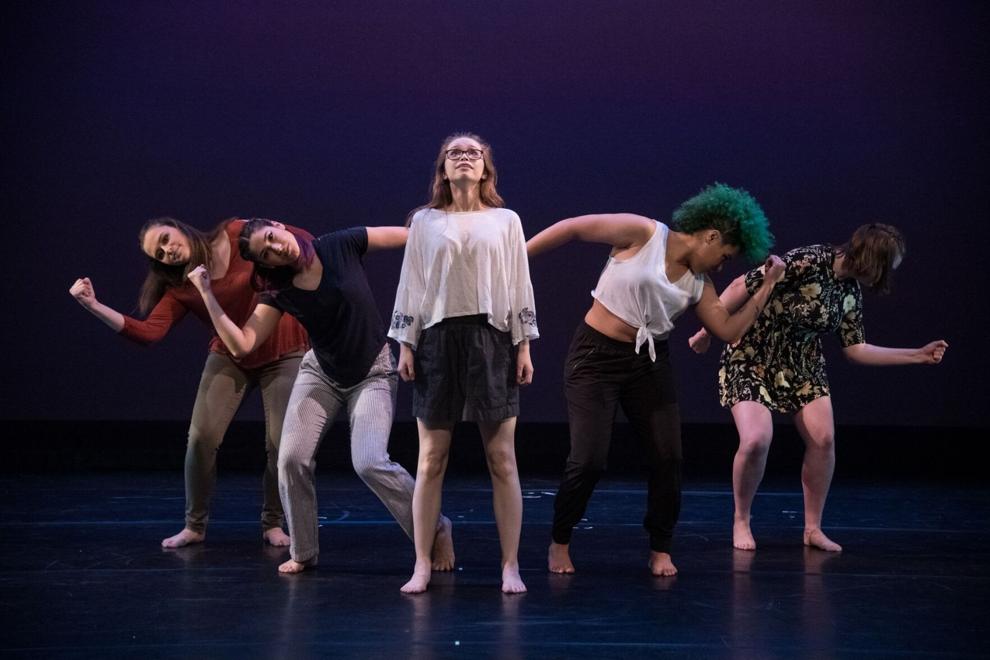 "DanceWorks," the Cedar Crest College Performing Arts' Dance Department fall dance showcase, will be presented at 7 p.m. Nov. 18-20 and at 2 p.m. on Nov. 21 in the Allentown college's Samuels Theatre.
The showcase features eight numbers, choreographed by five dance students, a Cedar Crest alumna, and Sarah Carlson, director of dance and the program's artistic director.
The dances cover a variety of styles, including hip hop, contemporary, tap, and modern, and each choreographer will share their inspiration and process after the performances.
All audience members must be masked.
Tickets cost $15 for adults, $10 for seniors and $5 for students.
Muhlenberg stages 'Reset: New Dances' concert
Muhlenberg College senior dancers will share their experiences through movement, as the Muhlenberg Theatre & Dance Department presents "Reset: New Dances," through Saturday in Baker Theatre, Trexler Pavilion for Theatre & Dance, Muhlenberg College, 2400 Chew St., Allentown. It is the first concert in the college's indoor performance spaces since before the pandemic.
Artistic Director Megan Flynn said the concert will mark a return to familiar spaces but will also highlight the dramatic transformations the artists have experienced in recent months. She views it as a fresh start for the dance program.
Each of the works has a unique movement profile, with choreographers taking inspiration from modern, contemporary, jazz, and improvisation, as well as fusions of aesthetics from step dancing, ballroom, African, musical theater and ballet.
Choreographer Allison Goldman was inspired to create her piece — which she describes as "contemporary with groove influences" — after reading Jen Sincero's book "You Are a Badass: How to Stop Doubting Your Greatness and Start Living an Awesome Life."
Through her choreography, Arianna Tilley celebrates her identity as a black woman and the identities of her dancers in her modern fusion piece.
In her contemporary jazz-style work, Arianna Cacioppo tells the story of her personal growth as a woman. Her work embodies the reclaiming of how the female body is perceived.
Other featured choreographers include Danielle Barrett, Emily Leandro, Kate McCowan, Sarah O'Sullivan, and Danica Schofer.
Performances are 8 p.m. on Thursday and Friday and at 2 p.m. on Saturday. Tickets cost $15 for adults; $8 for patrons 17 and under; and $8 for students.