As restrictions on gatherings continue, the arts are not being left behind. Area colleges and theater groups are forging ahead with virtual productions. Likewise, classical musicians and choral groups are finding ways to share their music online.
Cedar Crest College's performing arts department will present the musical "Fame," with four shows streamed live from its Samuels Theatre.
The Allentown college's production will be presented online at 7 p.m. Thursday through Saturday and 2 p.m. on Sunday.
"Fame" is a stage musical based on the 1980 hit film of the same name. Set in New York City, it chronicles the lives of students attending the High School of Performing Arts from their auditions through their high school years. It follows several students who attend the school, among them fame-obsessed Carmen, ambitious actress Serena, wisecracking comedian/bad boy Joe, quiet violinist Schlomo, talented but dyslexic dancer Tyrone, determined actor Nick, overweight dancer Mabel, and Iris, a serious dancer from a poor family.
Bill Mutimer is director, Brian M. Foley is musical director, and choreographer is Joanellyn "Joey" Schubert.
The cast is made up of Cedar Crest students and alumnae and actors from the community, and include
Mackenzie Lewis as Serena Katz; Max Wetherhold as Nick Piazza; Cindy Lozada as Carmen Diaz; Danny Garcia as Tyrone Jackson; Ashlyn Auriemma as Irish Kelly; Max Hostage as Schlomo Metzenbaum; Rosie Kramer as Grace Lamb; Logan Keim as Goodman King; Emily Badman as Mabel Washington; Katie Graham as Miss Sherman; Sieanna Rahatt as Ms Bell; Susanna House as Ms Sheinkopf; Joann Basist as Ms Myers; and Becky Anruchek, Todd Croslis; Noel Cruz and Vasilis Motsenigos as ensemble.
The musical is best know for the title song, which became a multi-platinum, international best seller for performer Irene Cara, who also played a student in the film.
Tickets are $10 and available by going to Cedar Crest's website or by calling 610-606-4608.
'In the Heights' at Lehigh U.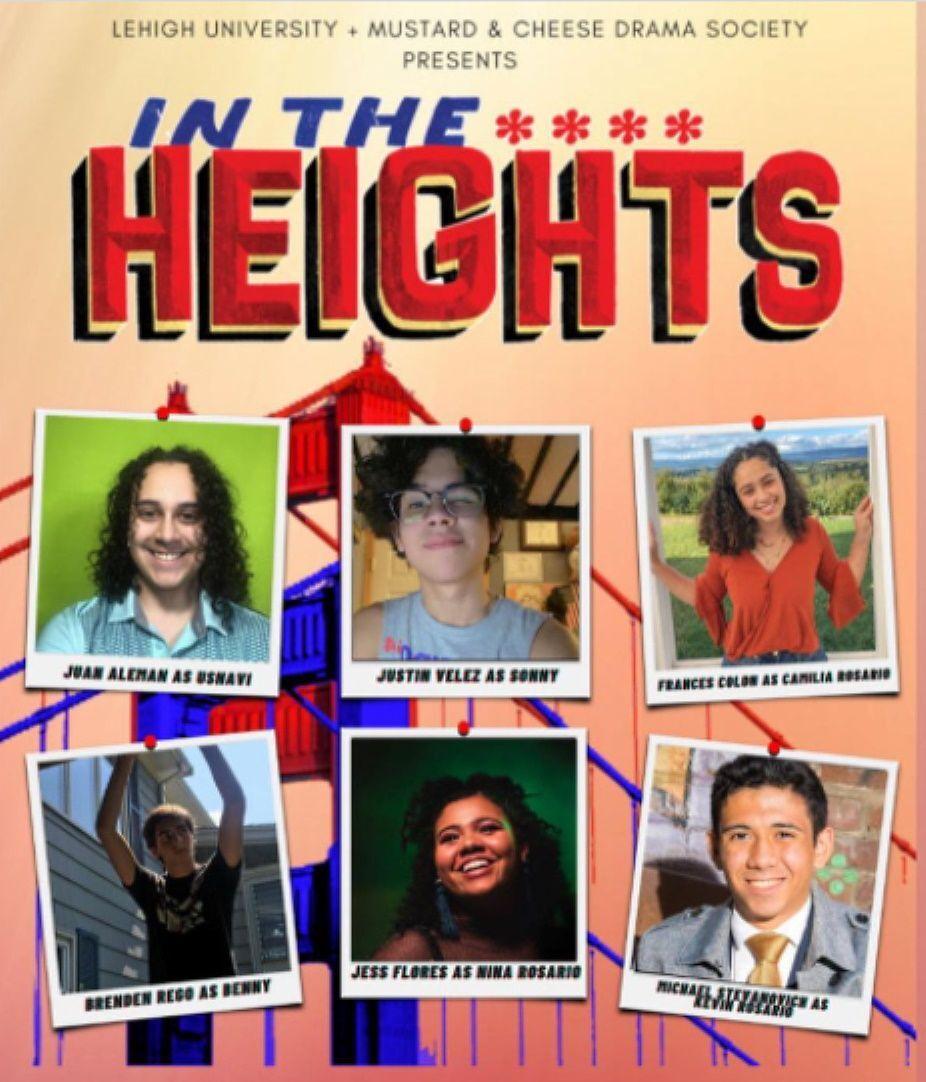 "In the Heights" at Lehigh University's Mustard & Cheese Drama Society is presenting a virtual production of "In the Heights" at 7 p.m. on Friday through March 5 on YouTube.
"In the Heights" is a musical written by "Hamiton's" Lin Manuel Miranda about the residents of a Dominican-American neighborhood of Washington Heights in New York City.
The book, written by Pulitzer Prize-winning playwright Quiara Alegria Hudes, follows the residents over three days in the close-knit community. The story follows them as they try to figure out if they should stay where they are, return to their homeland or move on.
At the center of the show is Usnavi, a bodega owner who looks after the neighborhood matriarch, Abuela Claudia, and is smitten with Vanessa, who works at a beauty salon. Neighbors Camila and Kevin Rosario get a visit from their daughter, Nina, who is struggling after her first year at college. They become upset when they discover her relationship with Benny, who works for their taxi service but isn't Latino.
The all-student run production is directed by Ivery Linett Marquez.
The cast features Juan Aleman as Usnavi; Brendan Rego as Benny; Justin Velez as Sonny; Jess Flores as Nina Rosario; Frances Colon as Camilia Rosario; Mercy Mirembe as Vanessa; Michael Stevanovich as Kevin Rosario; Arianna Pineiro as Abuelo; Dabney Brice as Daniella; Brianna Dominguez as Carla; Giovanni Vargas as Pirigua Guy; Elhadj Diallo as Grafitti Pete and Annie Norris and Gabe Masso as ensemble.
After the opening night performance, there will be a talk-back with the cast on YouTube.
It is free to view the show, but you must go to Instagram and provide your email to receive the link.
Reading Theater Project presents 5-Minute Fringe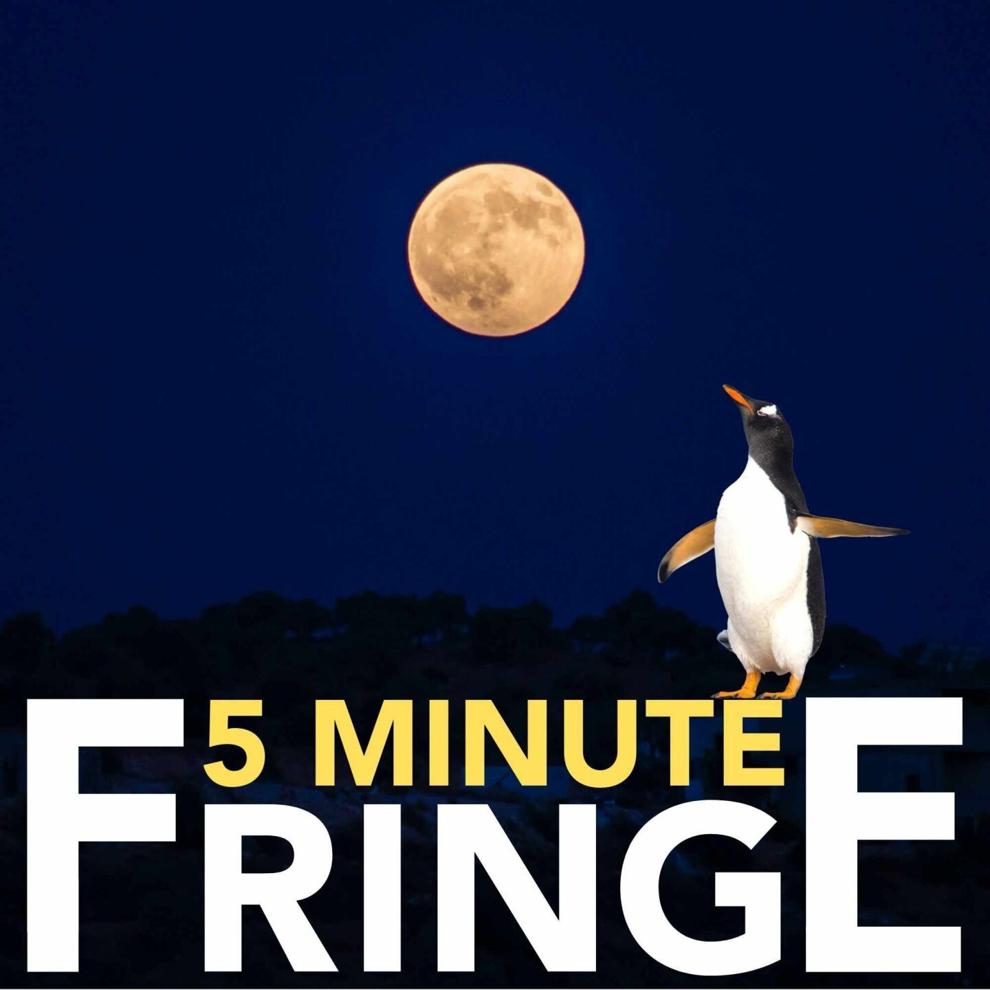 Reading Theater Project's 5-Minute Fringe Festival is a platform for performing artists to create something new, to challenge expectations, to experiment and explore new ideas, and to connect with an artistic community.
The 2021 festival will be online at 7 p.m. Friday through Sunday, and performance pieces will include elements of theater, dance, music, poetry, and more. Performing artists are encouraged to challenge the limitations of virtual performance to find new ways to connect with the audience or to collaborate with fellow artists. As always, the focus is not on the technology but on the material and the performers.
Each night of the virtual festival will showcase different performances and will be followed by a Zoom talk back. The festival is free to the public and will remain online on YouTube and Facebook following the public premieres.
Performers are Margot Adams, Rachel Ellis Adams, Meghan Austin, Sean Begane, Bayley Brown, Griffin Cook, Jimmy Damore, Sean Davis, Angie Ezell, Jeanette Fotis, Nicole A. Gallagher, Kath Godwin, Joel Gori, Emily Hannon, Taylor Clark Housel, Nickalus Madigan, Ariel Mejia, Bree Ogaldez, Adam Richter, Jaylyn Rodriguez, Megan Rose, Sean Sassaman, Elaine Soltis, Nick Squeri, Jessica C. Warchal-King, Caitlin Whelan, and Griffin Yeyna. The 5-Minute Fringe is directed by Vicki Haller Graff.
To get an email reminder on the day of the show, sign up online.
Berks Sinfonietta celebrates Black History Month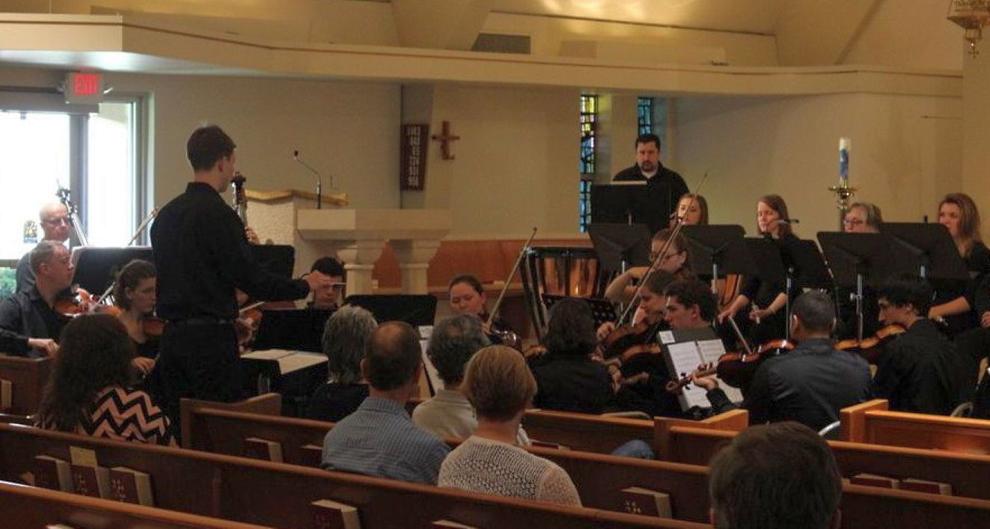 Berks Sinfonietta and Vox Philia present their annual celebration of Black History Month virtually on Saturday and Sunday.
"We Shall Overcome - A Celebration of Black History Month" will premiere at 7:30 p.m. on Saturday and will be restreamed at 4 p.m. on Sunday on Facebook and YouTube.
The program is a collaborative event, featuring performances by the Wilson High School Select Choir, conducted by Emily Fredericks, and the Lincoln University Concert Choir, conducted by Dr. Camilla Horne. Wilson's choir sings William Dawson's setting of "Soon-ah Will Be Done," while the Concert Choir of Lincoln University performs three works, including Arnold Sevier's arrangement of Dorsey's "Precious Lord." Vox Philia performs Harry Burleigh's setting of "My Lord, what a Morning," and a setting of Langston Hughes' "I Dream a World" by André Thomas. The choirs come together virtually to close with an uplifting setting of "We Shall Overcome."
Berks Sinfonietta performs George Walker's "Wind Set for Woodwind Quintet" and Coleridge-Taylor Perkinson's "Sinfonietta No. 1 for Strings." Walker's quintet, commissioned by the New Jersey Chamber Music Society, premiered on May 2, 1999, at the New Jersey Performing Arts Center in Newark. The first movement is in two sections: at first, somewhat lyrical, the music quickly becomes more rhythmical. The second movement juxtaposes lyrical and virtuosic sections, with almost constant time signature changes.
Interspersed between these ensemble performances are solo performances by students and faculty at Lincoln University, as well as Chicago singers Kimberly Jones, soprano, and David Honoré, tenor.
Viewing is free, though donations equaling the usual ticket costs of $15 for adults and $5 for children are suggested.
ASO presents 'An Evening of Romance'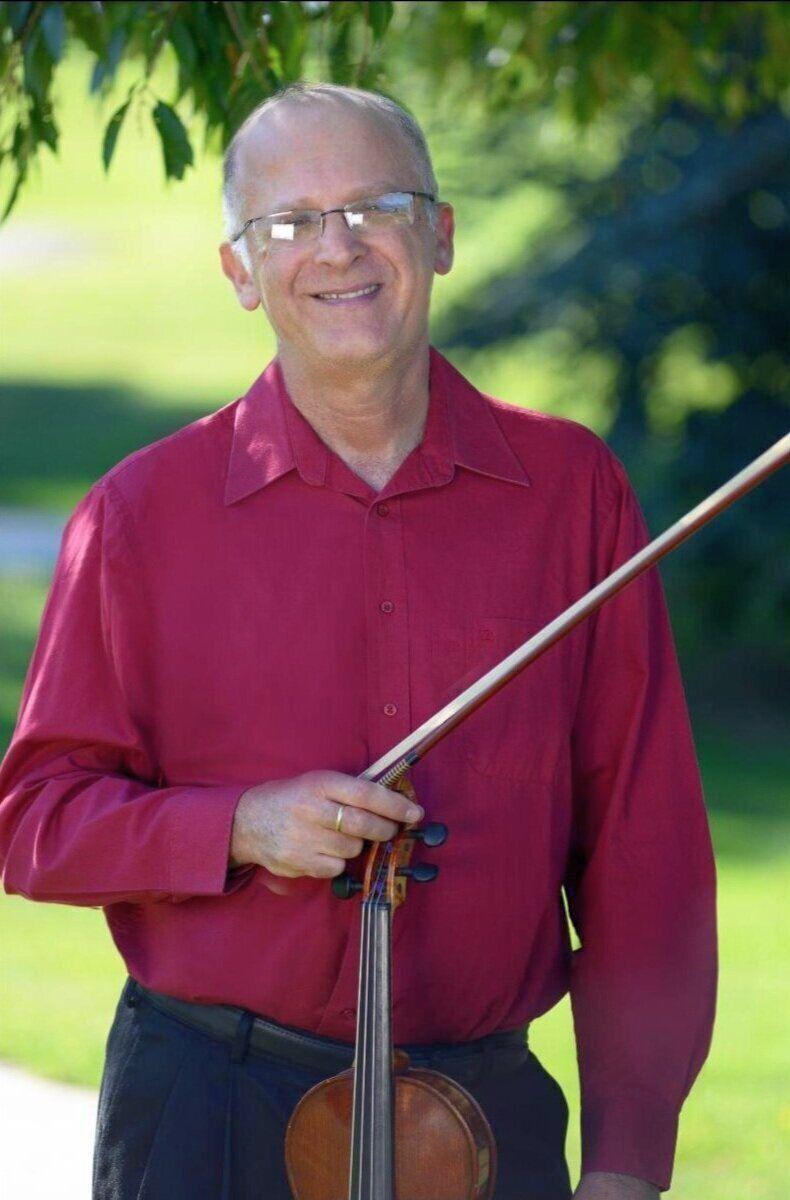 Join Allentown Symphony Orchestra for "An Evening of Romance" with classical works by Rachmaninoff, Saint-Saëns, and Elgar featuring ASO concertmaster Eliezer Gutman on violin, Jameson Platte on cello, and other ASO musicians.
The concert will be livestreamed at 7:30 p.m. on Saturday and then be available on demand.
Besides Gutman and Platte, musicians include Inna Eyzerovich, violin; Inna Nedarezov, violin; Agnès Maurer, viola; Hikaru Tamaki, cello; Devin Howell, bass and Michael Toth, piano.
The program includes Elgar's "Salut d'Amour;" Saint-Saens "Allegro Appassionato featuring Platte;" Rachmaninof's "Vocalise;" Beethoven's "Romance for Violin in F major," featuring Gutman; and Brahms' "Piano Quartet No 1 in G minor, Op. 25."
Tickets are $15.
Ulysses Quartet in Zoellner's 'On Stage at Home'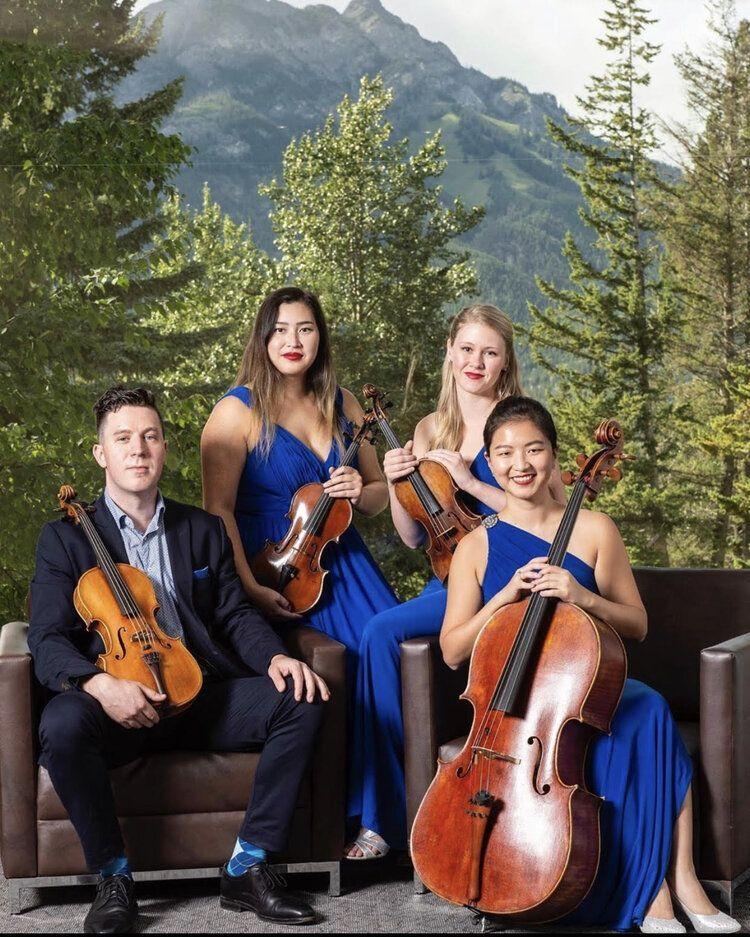 Youthful string ensemble Ulysses Quartet is the second performance in Lehigh University's Zoellner Arts Center "On Stage At Home" virtual guest artist series.
The series features six performances recorded exclusively for Zoellner Arts Center for online release.
A concert by Ulysses Quartet, whose repertoire include Bach, Haydn, Schubert and Ravel, will be available for viewing Friday through March 26.
Ulysses Quartet, known for its chemistry and artistry, (offered Feb. 26 - March 26) is a youthful string ensemble whose members hold a prestigious fellowship at The Juilliard School. They have mastered classical repertoire such as Bach, Haydn, Schubert and Ravhas performed in Alice Tully Hall, Beijing's Harbin Grand Theatre, and the Eastman School of Music.
Founded in the summer of 2015, the group won the grand prize and gold medal in the senior string division of the 2016 Fischoff National Chamber Music Competition and first prize in the 2018 Schoenfeld International String Competition. In 2017, the quartet finished first in the American Prize and won second prize at the Osaka International Chamber Music Competition. They were winners of the Vietnam International Music Competition in 2019.
In fall 2019, the Ulysses Quartet was named as Lisa Arnhold Fellows of the Juilliard School, an appointment that has been extended through May 2022.
The quartet is made up of Christina Bouey and Rhiannon Banerdt on violin, Colin Brookes on viola and Grace Ho on cello, and they hail from Canada, the United States and Taiwan.
The programs are free, but donations of $10 to $20 are suggested. To reserve tickets, go to Zoellner's website.
West Reading hosts fashion week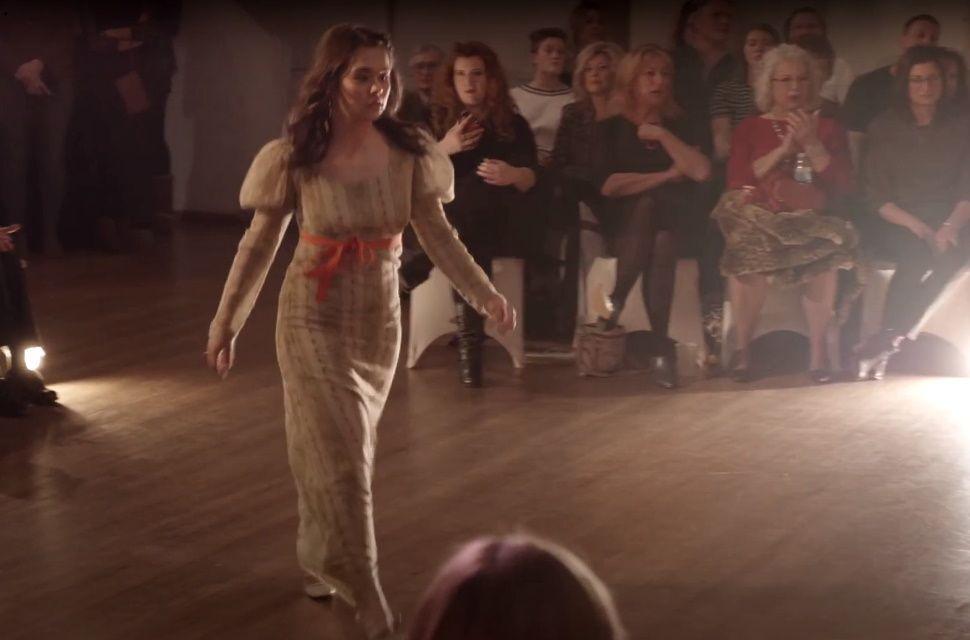 The West Reading Fashion Week, which runs through Saturday, will feature virtual and in-shop events.
The finale event, the West Reading Virtual Fashion Show, will be presented Saturday.
There will be a pre-show at 6 p.m. on Facebook Live and the fashion show at 7 p.m. via Event.Gives.
Offered are free tickets and a $25 donation ticket. Donations support the West Reading Community Revitalization Foundation, the host of the event.
Once registered, you will be reminded to login by Facebook and the Event.Gives site on the day of the event.
During and after the fashion show, there will be items for silent auction, a raffle, and opportunities to vote for your favorite shops.
There also will be new ways to participate with your favorite independent boutiques and designers.
Participating are Allison Clothing Company, Art Plus Gallery, Be Mine Boutique, Bella Jules, Dressed in Love Bridal Suite, Fleet Feet West Reading, and Lilibea's Snazzy Beauty Supply.
There also will be special guest clips from Holistic Skateshop, Rise Up Nutrition and a few other surprises.
In-person comedy in Emmaus
Enjoy "A Night of Stand-Up Comedy" live at Emmaus Theater in Emmaus, Lehigh County, with two shows on Saturday.
Shows headlined by national touring comedian Buddy Harris are at 7 p.m. and 9:15 p.m.
The shows, hosted by Paul Spratt, also feature house comedian Tyler Rothrock.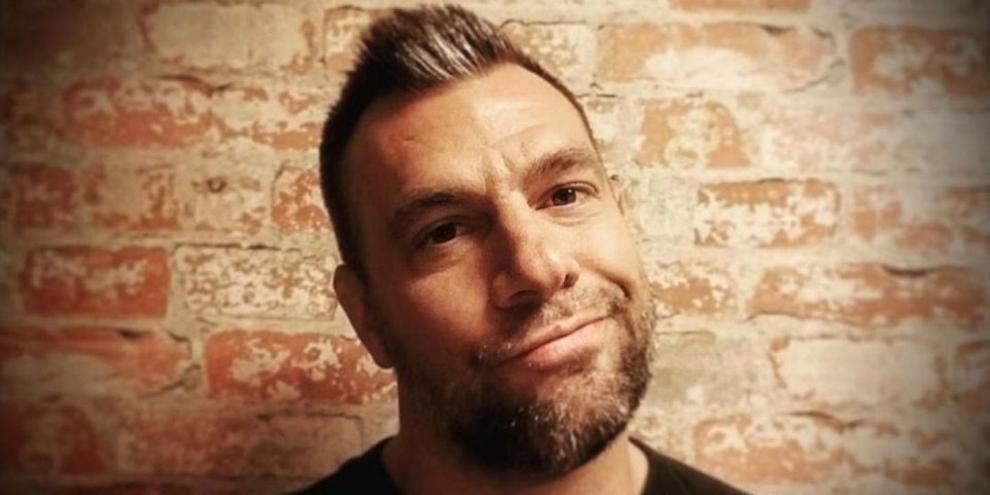 Buddy Harris grew up a fan of stand-up, with the dream of one day performing. That dream became a reality late in life though, when he made a pact with his 6-year-old daughter in an attempt to inspire her to overcome her fears. Since then, he has hit the comedy scene running, working clubs in Los Angeles, Chicago, and all over the East Coast, and opening for acts like Jimmy Shubert, Rich Vos, Joe Materese, and Dustin Diamond. Being divorced and a father of three daughters, Harris attacks modern-day family life with an energetic and relatable style.
Originally from Boston, Paul Spratt is a national touring comedian who got his start in Scranton. He has traveled all over the country, opening for many big names in comedy and placing high in comedy festivals and contests, such as the Laughing Skull Comedy Festival and March Madness. He has written jokes for NPR's "Only a Game" and was featured on "Comedy Juice" and "Trial by Laughter" on Comcast.
Tyler Rothrock is a standup comedian and writer from Nazareth, Northampton County. His debut album, Tyler of Nazareth, was recorded at the ArtsQuest Center. He's opened for Michael Che, Dave Attell, Roy Wood Jr., Kyle Kinane, and more.
Seats are limited to 45 people. Every other row will be blocked off to promote social distancing.
Admission is $15.
Tickets available at on eventbrite's website.