After being canceled last year because of COVID-19, West Reading's 27th annual Art on the Avenue makes an in-person return to Penn Avenue from 11 a.m. to 8 p.m. on Saturday. The event will be headlined by the Nielsen Trust featuring Rick Nielsen and Daxx Nielsen of Cheap Trick.
Berks County's premiere art and music festival showcases the work of local and regional artists, crafters, vendors, West Reading businesses, musicians and others. The free festival, spanning four pedestrian-friendly blocks, is hosted by the West Reading Community Revitalization Foundation.
Thirteen live bands will perform on the Sixth Avenue and Seventh Avenue stages.
Prior to the opening, Safe Berks will hold its "Walk for No More" against domestic abuse, which will begin in the 700 block and continue east on Penn Avenue to the 400 block.
Reading City Church, located on the southeast corner of Seventh and Penn avenues, will sponsor a free "kids' zone."
Thirty-five artists from six states captured the character of West Reading and Berks County on canvas. Their best work will be unveiled at a private patrons' preview at the Olympian Ballroom on Friday night, and on Saturday, the show will open to the public across from Art Plus Gallery at 605 Penn Avenue.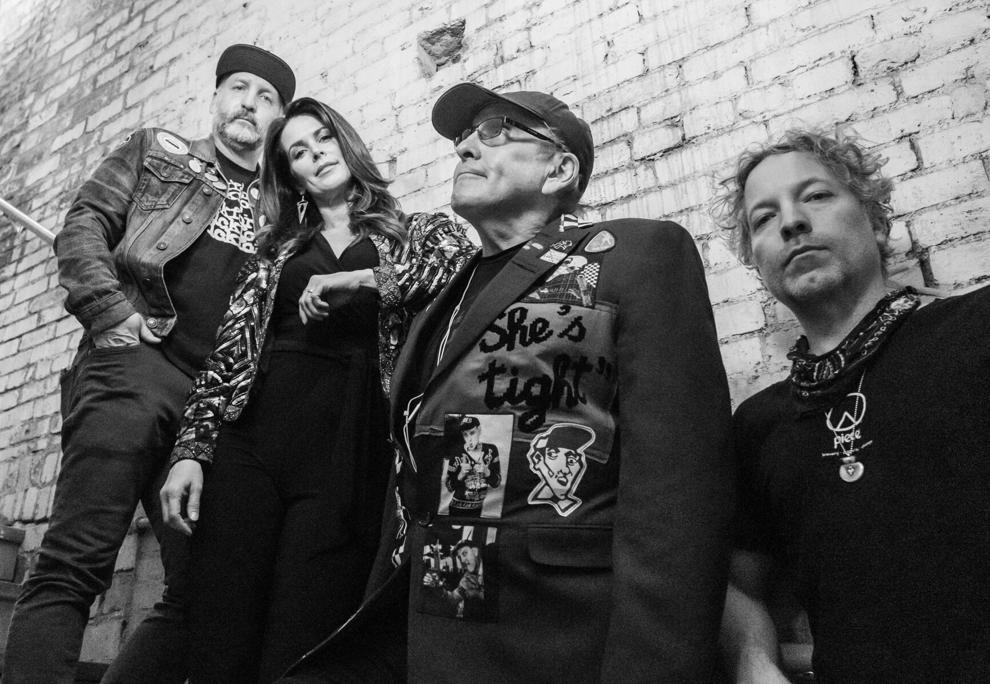 The Nielsen Trust is a new band featuring Rick Nielsen, the legendary guitar player from Rock n' Roll Hall of Fame band Cheap Trick. For the past 10 years, Nielsen's son, Daxx, has been the band's drummer. Another son, Miles, has his own successful project, Miles Nielsen and The Rusted Hearts. Miles' wife, Kelly Steward, also is an accomplished singer and songwriter.
Performing together as The Nielsen Trust, the band made its debut at the Castle Theatre in Bloomington, Illinois, with an eclectic mix of reimagined Cheap Trick songs and original tunes. The band will perform at 6 p.m. at Sixth and Penn avenues.
Other musicians performing on the Sixth Avenue stage are Egon and the Slimers, Mr. Nice Guy, Non Zero Sum Jazz Guitar Trio, Cloud Party, The Chairman Dances and thequietcampaign.
Performing on the Seventh Avenue stage are Allison Favila, Horns of Pan, Aaron Parker, Beautiful Red Panda, Kick Out Before 3 and Milou Sky.
There will be DJ entertainment by Pollen Consolidated in the 400 block of Penn Avenue.
Civic's 'Buyer & Cellar' has encore
Civic Theatre of Allentown's summer season will begin with a virtual production of the one-person show "Buyer & Cellar," which will be streamed live from Civic's Theatre514 at 7:30 p.m. on Friday and Saturday.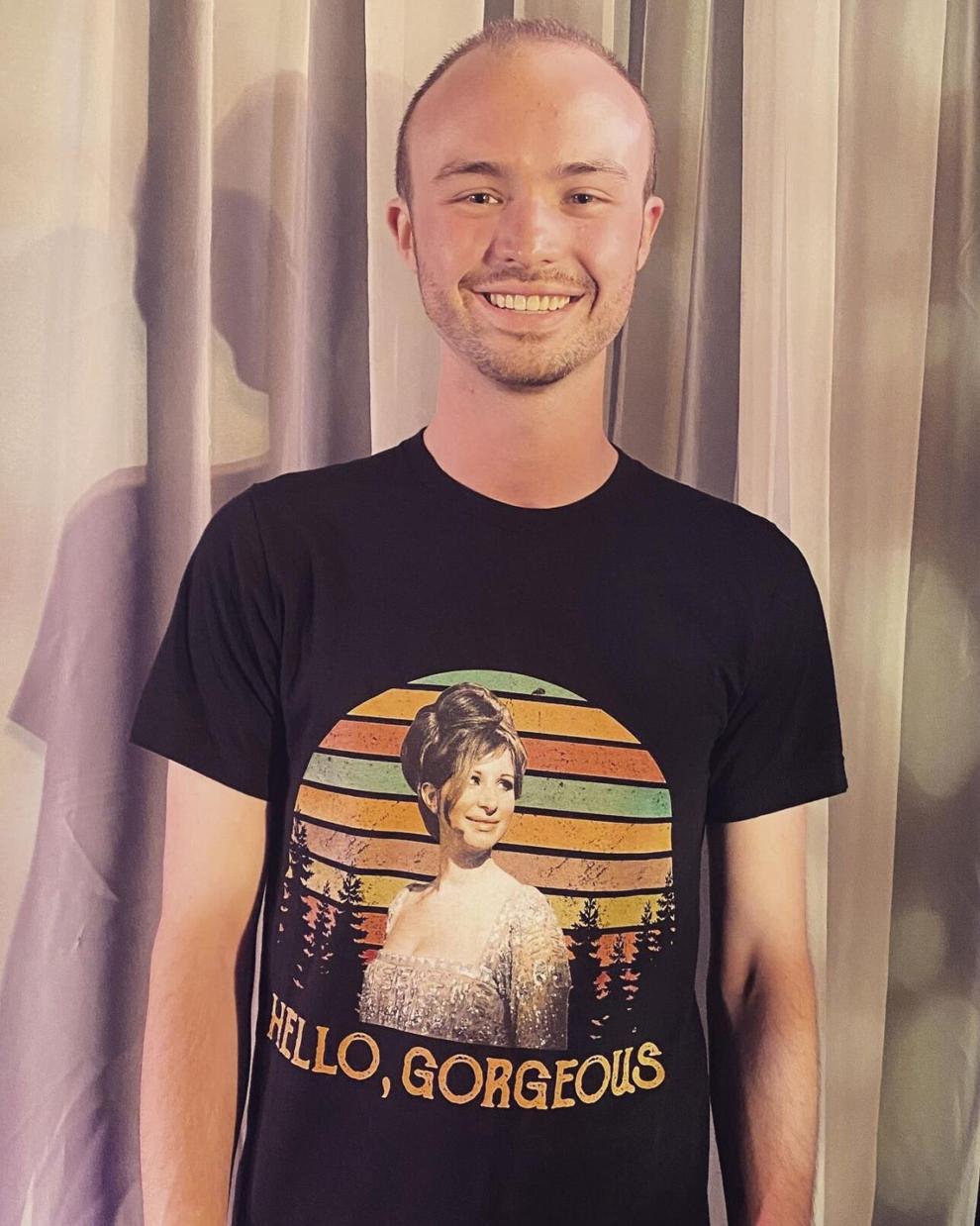 Civic presents an encore of its 2019 production of the off-Broadway comedy hit; and actor Timothy Janovsky recreates his award-winning performance for two shows, directed by William Sanders.
In the absurdist comedy, written by Jonathan Tolins, Janovsky plays six characters, including iconic star Barbra Streisand.
In the show, Alex More, a struggling actor recently fired from Disneyland, is hired to work in the private basement mall in Streisand's house. Tolins was inspired to write the comedic play after reading Streisand's architectural book, which details the setup of her own private mall, complete with a dress shop, doll shop, and working yogurt machine, in her basement.
During the course of the play, Streisand eventually comes down, and the two strike up a friendly relationship, which becomes the source of both admiration and frustration on More's part.
Janovsky graduated from Muhlenberg College in Allentown in 2019 with a degree in theater and dance, and while there, he acted in musical theater productions, including "How to Succeed in Business... " "Gypsy" and "Chicago;" and performed with the comedy improv troupe the Underground Improv Project.
Since then, he has appeared in plays, readings, and musicals at PlayPenn Philadelphia, The Lark NYC, The Holmdel Theatre Company and Rail Events Inc. He produced his own stand-up comedy special, "Live from the Living Room," in 2019, and he writes comedy articles for various online outlets.
Performances are free, but you must register online. The show is not recommended for children under 17.
Theatre514 is at 514 North 19th Street in Allentown.
Players of the Stage to present 'Pride and Prejudice'
Players of the Stage, a Lehigh County-based theater troupe, will perform Jane Austen's "Pride and Prejudice" in person at 7 p.m. on Thursday and Friday; and 2 and 7 p.m. on Saturday at Living Hope Presbyterian Church, 330 Schantz Road in Lower Macungie Township, Lehigh County.
The production, based on Austen's 1813 romantic novel of manners, was adapted by Anna Barshinger Lauffer, and it's directed by the troupe's artistic director, Marian Barshinger. This will be the last show that Barshinger will be directing in the Lehigh Valley for a while, since she will be heading to Baylor University in Texas to get her MFA in directing.
This classic story follows the lives of the Bennet family, particularly of Elizabeth Bennet and her four sisters as they navigate their place in society, difficult financial prospects, and discover what true love looks like.
The group is made up mostly of Christian home-school students, and performs theater to raise money for local causes. Tickets are free, but reservations are required. Patrons are asked to donate, with all proceeds going to the chosen charity. Since its inception, Players of the Stage has raised more than $208,000 for charities that serve the Lehigh Valley.
"Pride and Prejudice" will benefit Bloom (formerly Truth for Women), which operates three homes in the Lehigh Valley to help women who are survivors of sex trafficking.
For tickets, email potstickets@gmail.com.
'Sunshine Boys' at theater near Telford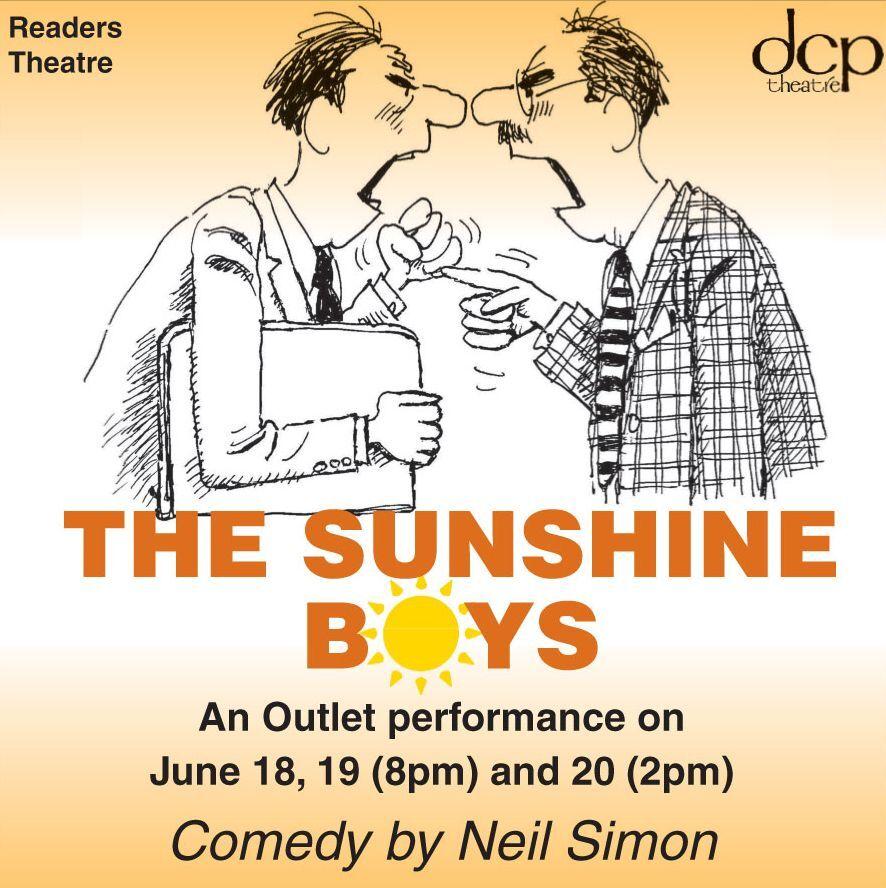 The Outlet at DCP Theatre in Salford Township, Monroe County, will present the hit adult comedy "The Sunshine Boys" by Neil Simon at 8 p.m. on Friday and Saturday and at 2 p.m. on Sunday.
Al and Willie (known as the vaudeville comedy team of "Lewis and Clark") performed together for more than four decades. Now, they aren't even speaking to each other. When a major television network proposes a "History of Comedy" retrospective, Al and Willie are convinced to come together one last time to perform their act. "The Sunshine Boys" is Simon at his best. The show contains some adult language.
The cast includes Michael Romito, Heiki-Lara Nyce, Elda Kulp, Scott Grande and Al Benelli.
Directing is Deb Takes.
This production is being presented "Reader's Theatre" style (a staged reading), which means that the actors are referring to a script on stage, but are mostly memorized. Minimal sets, props, and costumes are used, but this is not a fully produced show.
DCP Theatre is at 795 Ridge Road in Salford Township.
Tickets are $10. Tickets can be purchased on the theater's website or by calling 215-234-0966.
Celebrate Juneteenth in Lehigh Valley
Juneteenth, the anniversary of the emancipation of slaves in America, will be celebrated this year at three events over two days across the Lehigh Valley.
The celebrations take place Friday and Saturday in Allentown and Bethlehem, and will include live entertainment, food and education about the origin of Juneteenth.
Juneteenth Lehigh Valley will take place from 11 a.m. to 6 p.m. on Saturday at the ArtsQuest Center at SteelStacks, 101 Founders Way, Bethlehem.
The free event will feature various performing artists and musical bands playing rhythm and blues, jazz, reggae and gospel music, that illuminate the contributions of African Americans, child-centered ethnic storytelling, step teams, a historical menu and tasting, and ethnic-based cuisine. There also will be educational information, including literature, a film played on a repeating loop and a virtual panel discussion about Juneteenth's significance.
The Bethlehem NAACP will hold an event at 6 p.m. on Friday at the Bethlehem Sculpture Garden at 10 East Church Street. It will feature African drumming, dancing, singing, crafts and a Juneteenth history presentation.
The Juneteenth celebration in downtown Allentown will take place from 5 to 10 p.m. on Saturday. The event will include local and national live entertainment, soul food vendors and cuisine, a children's area, activities, spoken word, art, 7x7 football tournament, Juneteenth pageant crowning ceremony, and a firework show.
There also will be a plaque dedication at the statue of Martin Luther King Jr. and wife, Coretta Scott King, in Allentown at 3 p.m.
Quiet Valley Living Historical Farm opens for summer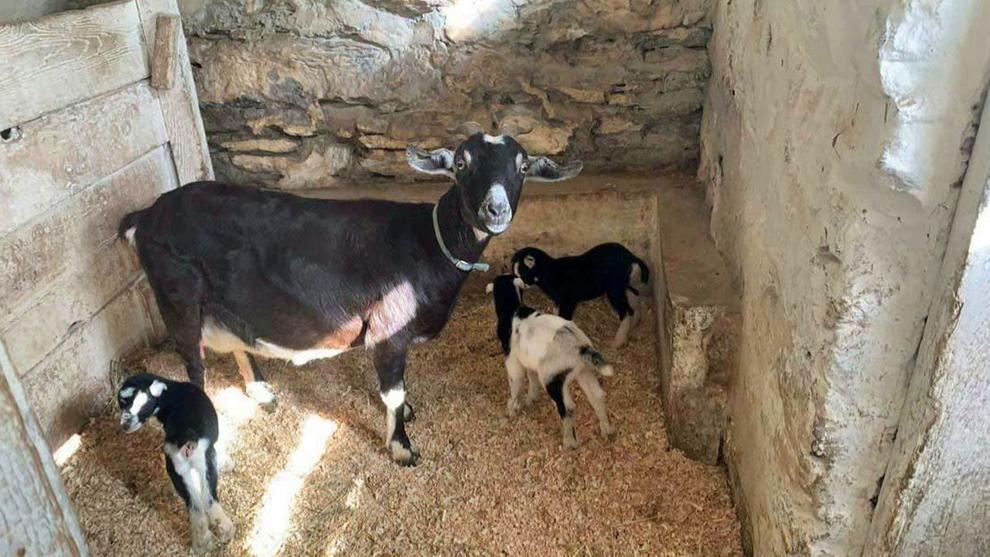 Join Quiet Valley Living Historical Farm in Hamilton Township, Monroe County, for its summer opening and garden party from 10 a.m. to 5 p.m. on Saturday.
Garden party festivities will take place until 4 pm.
Spend time on the farm learning about vegetable gardening, herbs, and ways to use both in recipes. Tour the garden, ask the gardener questions, try some tasty treats like herb breads from the outdoor brick bake oven and immerse yourself in garden-inspired arts and crafts. This is also the opening day of Quiet Valley's historic farm tours. The summer garden party is included in the price of admission.
Quiet Valley Living Historical Farm is a nonprofit, living history museum preserving 19th century Pennsylvania German agricultural heritage. Period dressed interpreters portray descendants of Johann Depper, re-enacting daily life on the farm.
Nestled in the Pocono Mountains on 114 acres of beautiful pastures, woodlands and streams near Stroudsburg, Quiet Valley hosts all the farm animals typically found in the 1800s. Rabbits, chickens, ducks, geese, cows, pigs, goats, sheep, and Suffolk Punch draft horses live on the homestead. The buildings include an 1850s bank barn, the original farmhouse, a cabin, spring house, ice house, smokehouse, dry house and assorted smaller barns. Quiet Valley is listed on the National Register of Historic Places.
Admission is $12 for adults and $6 for children ages 3-12 years.
Bucks County Playhouse workshops Candace Bushnell's new show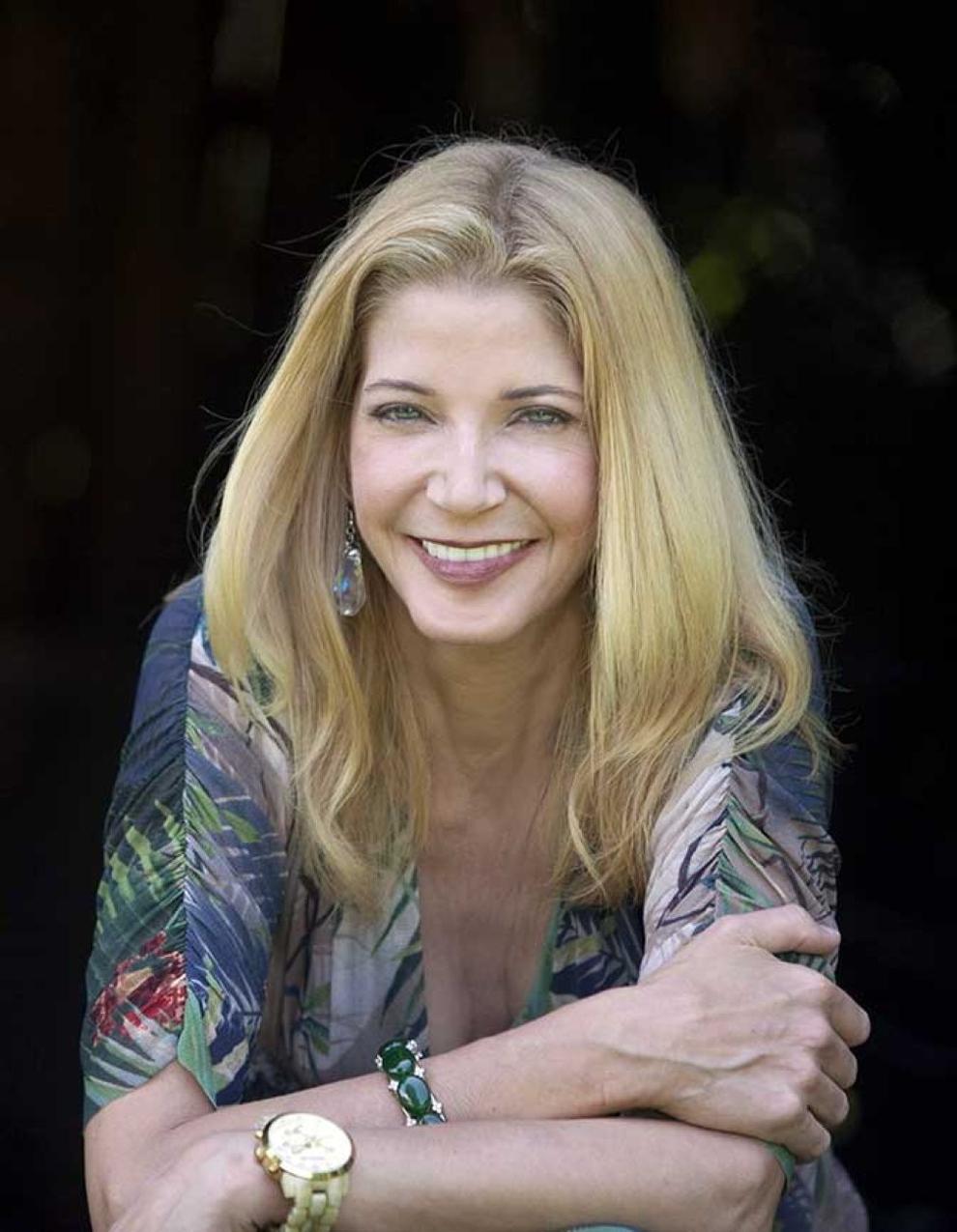 Candace Bushnell, the critically acclaimed, international best-selling author and creator of "Sex and the City" will bring her saucy humor and spot-on insights into life, love and relationships to Bucks County Playhouse with her all-new show.
"Is There Still Sex in the City?" written by and starring Bushnell, will make its debut on June 22 and will run through July 18.
From her arrival in New York City alone with $20 in her pocket, to working her way up the ladder, to secrets behind the creation of "Sex and the City" and finding herself single again in her 50s, Bushnell has a lot to say about sex, feminism, fashion, cosmopolitans, Manolos, girlfriends, men and New York City.
"I'm so excited to share the story of how it all began... How a young woman reinvented her life and in the process created a cultural phenomenon," said Bushnell. "Working with a company like Bucks County Playhouse and creating a show has been a dream of mine since I first arrived in New York back in the late 70s. I'm thrilled to be working with such an amazing group of people."
The production will play Tuesdays through Sundays. Tickets start at $45. Due to social distancing, tickets must be purchased in pods of two or more.
For information, go to the playhouse's website or call 215-862-2121.