After nearly 18 months, of being shuttered because of the COVID-19 pandemic, two of the Lehigh Valley's most renowned venues will reopen for in-person entertainment this weekend and have a full schedule of show planned for the rest of the year.
Zoellner Arts Center at Lehigh University in Bethlehem will welcome Bill Warfield and the Hell's Kitchen Funk Orchestra to Baker Hall at 8 p.m. on Saturday.
The Hell's Kitchen Funk Orchestra is a group of New York City's most sought after Broadway and studio musicians directed by Warfield. The ensemble's music is a mixture of adventurous, modernistic pieces, jazz-flavored salsa and post-bop hipness. Jazz Times refers to Warfield as a "top-rate craftsmen, perhaps one of the best on the scene." The group performs pieces from its upcoming release, "A Fountain in the Desert."
Tickets are $18.
Legendary bassist Bakithi Kumalo was an artist-in-residence for Zoellner Arts Center's inaugural music master mentor program and was in the midst of mentoring 18 young musicians from Lehigh Valley schools when the pandemic forced the program online and ultimately to a halt. When finally given the green light more than 18 months later to resume the program, seven students were still available to continue. The students will get to perform a short selection from their repertoire before The Graceland Experience, featuring Bakithi Kumalo's free concert at 6 p.m. on Sunday at Levitt Pavilion on the SteelStacks campus in Bethlehem.
***
The historic State Theatre in Easton also will begin its in-person season with Craig Thatcher Band's Eric Clapton Retrosepctive at 7:30 p.m. on Friday.
Craig Thatcher and Friends capture the spirit and sound of Eric Clapton's music with a very broad retrospective, beginning with Clapton's rise to fame as guitar-god in the Yardbirds, continuing with John Mayall's Bluesbreakers, CREAM, Blind Faith, Derek & the Dominos and finally covering his various solo periods. The Lehigh Valley band has been entertaining audiences with its brand of blues/rock music since 1993.
Tickets are $29. State Theatre is at 453 Northampton St. in Easton.
Bach Choir is back
The Bach Choir of Bethlehem will open its 2021/2022 season with an in-person concert at Central Moravian Church, 73 West Church St., Bethlehem.
The 115th Bach at Noon will be from noon to 1 p.m. on Sept. 14 and will be presented both in-person and online, featuring members of the choir, the Bach Festival Orchestra and soloists led by Greg Funfgeld, artistic director and conductor.
The program will include Bach's Brandenburg Concerto No. 2 in F Major and Cantata BWV 137, Lobe den Herren, den mächtigen König der Ehren.
Soloists are Sherezade Panthaki, soprano; Brian Giebler, tenor and David Newman, bass-baritone.
Funfgeld will offer remarks and insights into each piece, to further enhance the listening experience for the audience.
Members of the Bach Festival Orchestra include Elizabeth Field, Stephani Bell, Rebecca Brown, Inna Eyzerovich, Linda Kistler and Mary Ogletree, violins; Uri Wassertzug and Akhmed Mamedov, violas; Loretta O'Sullivan and Noelle Casella Grand, cello; Stephen Groat, string bass; Mary Watt and Nobuo Kitagawa, oboe; Charles Holdeman, bassoon; Robert Skoniczin, Lawrence Wright and Steven Heitzer, trumpets; Christopher Hanning, timpani and Thomas Goeman, continuo organ.
The audience members are required to wear a mask while inside Central Moravian Church.
Those who discovered the choir virtually over the past 18 months are invited to watch the livestream on the Bach Choir's YouTube channel.
TEDXLehighRiver offers vision of 2020
TEDxLehighRiver's main event on Sept. 13 features five speakers who will present thought-provoking and innovative ideas to help us work our way through all that we've experienced since the COVID-19 pandemic changed our way of life.
The event, titled "2020 Vision: Clarity Through Hindsight and Insight," will explore the insights we can gain by unpacking previous beliefs about race and the workplace. It also will explore the new muscles we must build, using the benefits of hindsight, to gain greater strength related to technology, gender and education.
The speakers include an expert in diversity, equity and inclusion who refuses to identify as black or white, and an educational thought leader who has ideas about how to approach your work life with an attitude that you can do what is interesting to you without fear of failure.
The other speakers include a digital innovation leader who will talk about how to use technology to be better at life; the provost and senior vice-president for academic affairs of Lehigh University, who will explain why higher education is about much more than gaining skills and knowledge; and a women's advocate who has ideas about how women who lost their jobs and identities in the pandemic can reclaim their voices.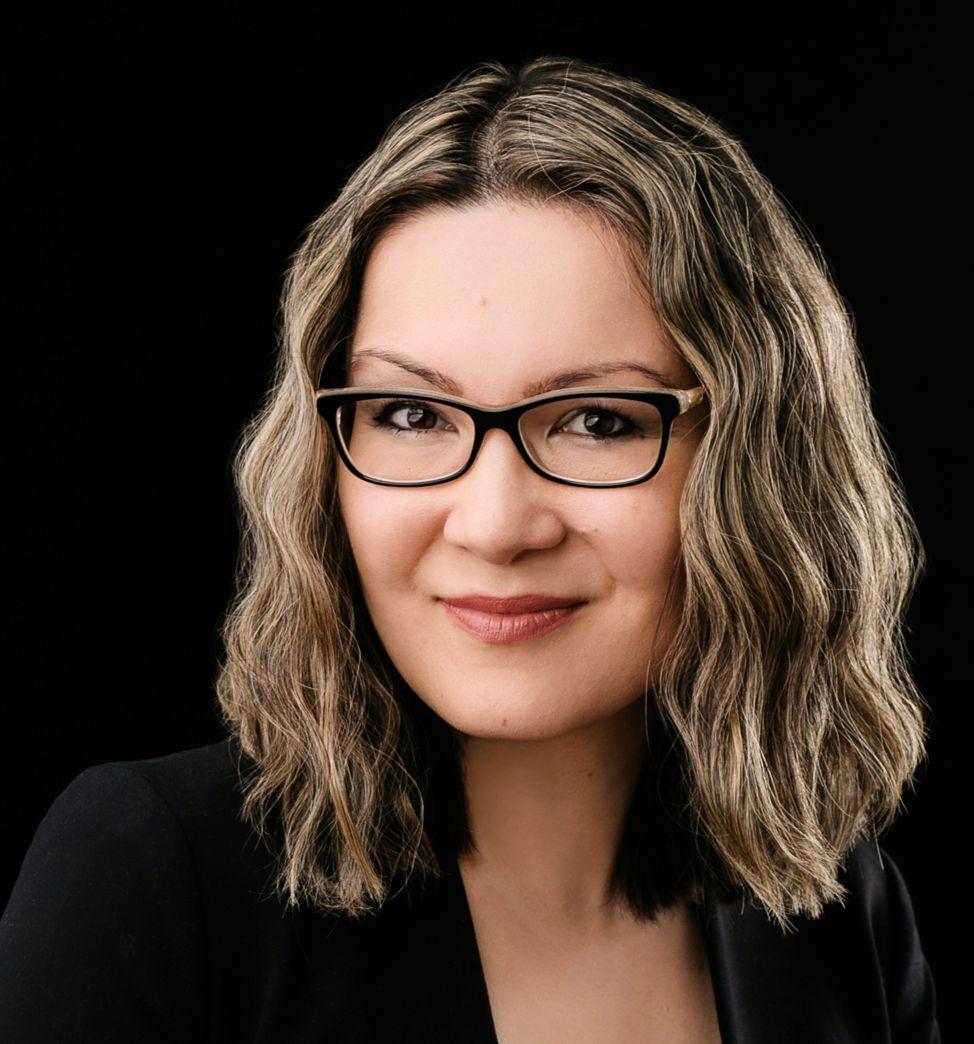 Speakers include Yulia Barnakova talking on "Think You're Not Tech Savvy? Here's Why You Are." Barnakova is the digital innovation lead for the consulting practice of Heidrick & Struggles, a global executive search and leadership advisory firm and is passionate about helping people develop the skills and learning mindset to thrive in a digital age.
Steven Bollar speaks on "Why Not Me?" Bollar, also known as Stand Tall Steve, is an educational thought leader, former superintendent of schools, principal, author and school culture and motivation expert.
Daralyse Lyons addresses "Black or White? Refusing to choose and embracing biracial identity." A biracial, multi-ethnic woman, Lyons uses her background as a transformational storyteller, book author, performer and journalist to bring about a more inclusive world.
Nathan Urban talks on "The Essential Function of Universities." Urban is provost and senior vice-president for academic affairs of Lehigh University in Bethlehem, and previously was professor and associate chair of the neurobiology department, the associate director of the University of Pittsburgh Brain Institute and co-director of the Center for the Neural Basis of Cognition at the University of Pittsburgh.
Christina Glickman speaks on "Reclaiming our voices: Women are the ones we have been waiting for." Glickman, a mother of four, is the author of the best-selling book "Xtra: The Art of Being" and founder of the women's movement, "The Xtra Love Army." She works with women around the country, dedicated to helping them walk through life with unapologetic confidence.
The event will be held on the plaza in front of Lehigh Valley Public Media/PBS39 on the SteelStacks campus in south Bethlehem. Seating begins at 6 p.m.; talks will start at 6:30 p.m. Face masks are required.
Tickets are $10 and can be purchased online. There is no rain date. All talks will be available online at a later date.
Chile Pepper Fest returns to Maxatawny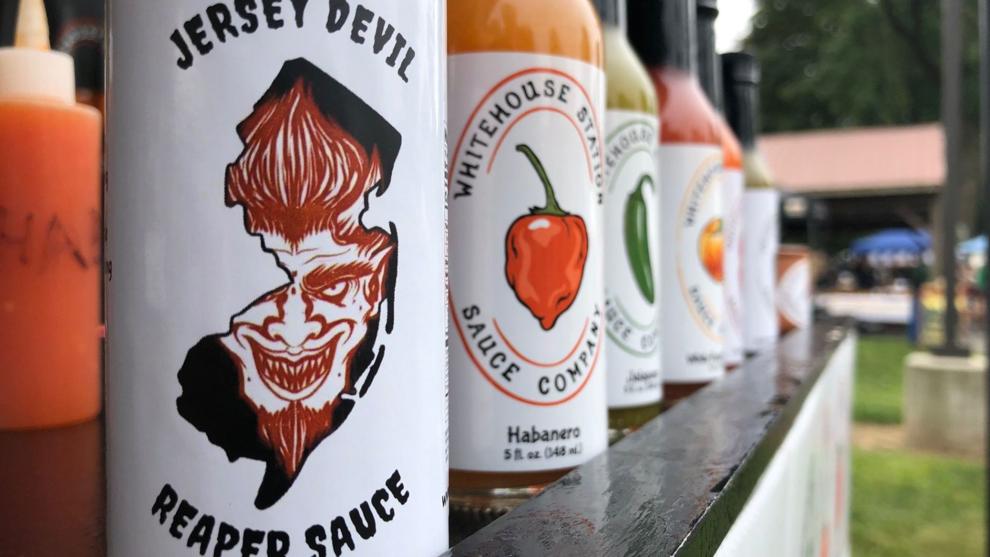 Berks County's popular Chile Pepper Food Festival returns to Bill Delong Memorial Park in Maxatawny Township on Friday and Saturday.
The festival, held each year on the weekend after Labor Day, is the largest of its kind anywhere in the United States and is host to chile pepper food, crafts, a jalapeno eating contest, a chile pepper field excursion and more.
The festival features free samples and more than 70 vendors of sauces, honey, jams, popcorn, and all kinds of items related to chile peppers.
New vendors for 2021 include SD Sauce LLC, Holy Smoke!, Island Harmony Hot Sauce, Ric-ter Scale Brand Inc., Goat Head Sauces, Black Eyed Susan Spice Co. LLC., Kevin's Crazy Kitchen Pickles, Stroopies Inc., Your Chocolate Guys, JVB Brothers' Co., Friends with Peppers, Martins Bakehouse, and So-Tac Exit Wound Hot Sauce.
William Delong Park is at 233 Bowers Rd. Hours are 9 a.m. to 6 p.m. Admission is a suggested donation of $4.
Pines presents Mid-Life2
After the successful 2020 run of "Mid-Life: The Crisis Musical," Pines Dinner Theatre in Allentown is returning to take a second look at the situations faced in middle age in "Mid-Life 2! #WhatDidIComeInHereFor?"
The comedy about the joys of getting older is opening live on stage at at Pines' theater at 448 N. 17th St.
"Mid-Life 2! #WhatDidIComeInHereFor?" will run Friday through Oct. 24.
From more frequent visits to the doctor's office to the sobering moment when one qualifies for a senior discount, everyone will relate to the hilarious and, at times, touching musical about the inevitabilities of middle-age in this wacky musical sketch comedy that is a follow up to "Mid-Life! The Crisis Musical."
The three-man and three-woman cast sings about everything from turning 50 and telling "punny" dad jokes to learning about what's really in your medication in "Side Effects;" coping with hot flashes and knee pain in "A Trip to the Doctor;" navigating a secret shopping mission in "A Trip to the Drug Store;" and even confessing your "love" for your cellphone, Siri and GPS in "The Love of My Life."
Book, music and lyrics are written by Bob Walton and Jim Walton.
The cast includes Kristofer Wills, Jennifer Wills, Amber Blatt, Amy Shea, James Ofalt and Michael Covel.
The show is rated PG-13.
Tickets are $30 for adults and $20 for children age 2-12 and include a seat for the show. All appetizers, entrees, desserts and beverages are available for purchase ala carte.
Dinner is served before the show. Audiences are welcome to BYOB.
The theater is following social distancing guidelines, and certain tables are unavailable and others are being seated at a reduced capacity.
The schedule is: dinner, 12:30 p.m.; show, 1:30 p.m. Wednesday, Thursday, Sunday, and dinner, 6:30 p.m.; show, 7:30 p.m. Friday and Saturday.
West Reading 2nd Friday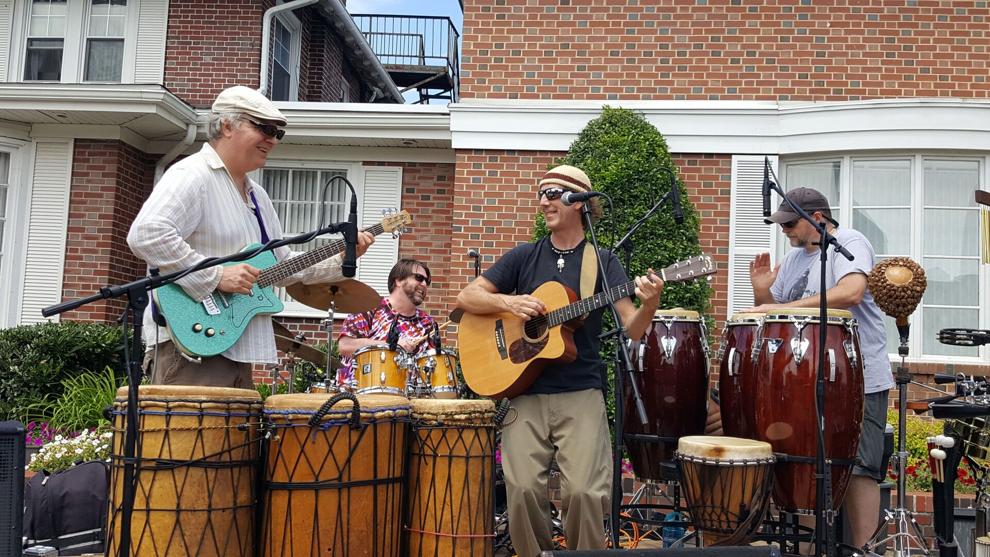 Every second Friday of the month, the West Reading shops and restaurants celebrate with "2nd Friday on the Avenue," hosted by the West Reading Community Revitalization Foundation.
Music is back for 2nd Friday from 6-8 p.m. on Friday at Sixth and Penn avenues, featuring Be.
Be is an original world beat band founded by singer/songwriter/guitarist/percussionist Michael Clipman and percussionist, Tom Singer. Originally a duo, bassist and multi-instrumentalist Sam Frantz later rounded out the band into a lyric and rhythm driven trio. Performing mostly original material, Be also serves up re-rhythmized interpretations of cover material as well. In 2019 the trio was joined by drummer Matt Cullen giving the band a kit groove foundation to their world pulse songscapes.
Grounded in songwriting, Be takes many opportunities to launch their version of a jam band which means all four members on percussion ripping through traditional global rhythms and improvised excursions into drum trance land.
With lineage including Frozen Poet, Mystery Van, Wild Llama, N'Bonye Dance and Drum Ensemble, Jah Volcano, Hogmaw, Once Fish and Cullen and Company, the four members bring a host of influences and many years of experience to this new project.
Other events include an opening reception for "When Style is Substance: Artwork designed to make you smile" by Karen Weber from 5 to 8 p.m. at Art Plus Gallery, 604 Penn Ave. Widely followed and collected, Weber is best known for her whimsical paintings – unexpected combinations of animals and familiar objects that together evoke happiness and tell a completely original story.
Recently opened is Lucky Finds at 703 Penn Ave., an upscale women's clothing consignment boutique. It offers women's designer and non-designer clothing, footwear, handbags, jewelry and accessories, and it's having a sale from 10 a.m. to 8 p.m. Friday.
Organist kicks off Reading Fall Festival of the Arts
The 36th annual Fall Festival of the Arts in Reading begins at 7:30 p.m. on Friday with a performance by renowned organist Eric Plutz. Plutz, university organist at Princeton University, will perform Louis Vierne's Symphonies 1, 3, & 5 on the organ at Christ Episcopal Church, 435 Court St. in center city.
Plutz, commemorates the sesquicentennial of the birth of Vierne, organist of Notre-Dame de Paris from 1900 until his death in 1937. This concert is in conjunction with another at 4 p.m. on Sunday at Grace Lutheran Church in Lancaster, where Plutz will perform Symphonies 2, 4, and 6.
In accordance with CDC guidance, face coverings will be required at all 2021 Fall Festival events.
A free-will offering will be taken at both events.