While 1st Street Players can't perform in their building at Birdsboro Community Theatre, the Berks County theater troupe instead decided to bring a production to the public direct from their homes.
From their living rooms to yours, 1st Street Players are presenting "Shakespeare Online - A Virtual Production of Twelfth Night," kicking off Sunday.
The theater's first Shakespeare Online production is of Shakespeare's romantic comedy "Twelfth Night," which will be broken into four episodes.
The play focuses on the twins Viola and Sebastian, who are separated in a shipwreck. Viola, who is disguised as the boy Cesario, falls in love with Duke Orsino, who in turn is in love with Countess Olivia. Upon meeting Viola, however, Countess Olivia falls in love with her, thinking she is a man with plenty of mistaken identity.
The first episode will premiere at 7 p.m. Sunday on 1st Street Players' Facebook page and YouTube channel.
The second episode will be at 7 p.m. on June 25; the third episode at 7 p.m. on June 28, and the final episode at 7 p.m. on July 2.
The theater also is hosting a Moe's popup fundraiser on June 23 to benefit the 1st Street Players Theater.
The family taco kit is $34.99. Place orders online by Tuesday. Choose "1st St Players 6/23."
Pickup will be at 301 East First Street, Birdsboro, between 5:30 and 6 p.m. Orders will be brought to your vehicle.
Pines on the Patio opens with 'He Said, She Said'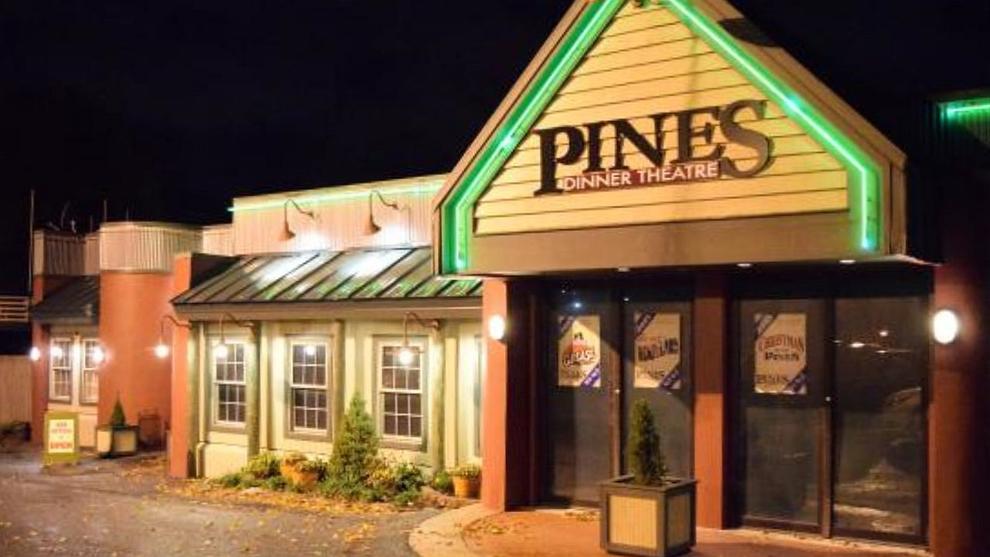 Pines Dinner Theatre of Allentown will launch its Pines on the Patio 2020 summer season with the original show "He Said, She Said."
Pines, located at 448 North 17th Street, has been working on ways to still be able to entertain its guests. With outdoor dinging permitted in Allentown, Pines will begin offering a dinner and show experience outside Saturday.
Every Thursday and Saturday evening starting June 20, Pines will serve a la carte dinners on the patio, and then patrons can enjoy the show under the stars. Seating begins at 5:45 p.m., and the show begins at approximately 7 p.m.
"He Said, She Said" is a new show written by Oliver Blatt and featuring Jen Hope and Kristopher Holz. In "He Said, She Said," the Catskills act of Hope and Holz are back. After taking a break from show business, the duo reunite on stage as they share their stories of working the circuit, along with some of their favorite songs. But as the evening progresses, some of their old disagreements and old passion comes out, and the show becomes anything but what they planned.
The show is musically directed by Stacy Bechtel, with costumes by Stacey B. Yoder.
"He Said, She Said" plays Saturday through June 27, and July 9 through Aug. 22.
Ticket prices are $20, which includes a reserved seat for the show. Food and beverages are available for an additional charge.
For additional information, call 610-433-2333 or go online.
Zoom production of 'Our Town'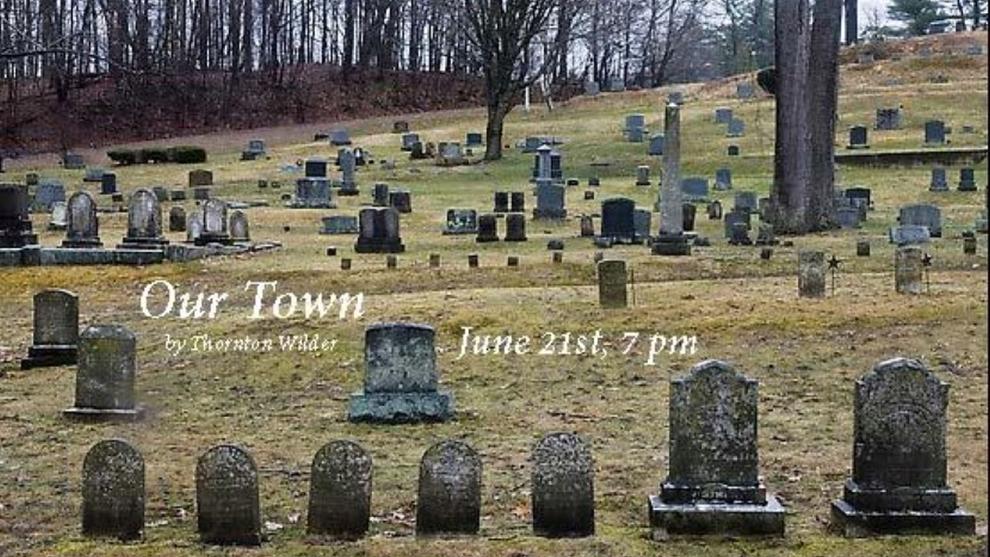 Allentown actor Peter Schmidt will be presenting a Zoom production of "Our Town," featuring Lehigh Valley performers, on Sunday at 7 p.m. on his Antrobus Arts Facebook page.
"Our Town," written in 1938 by American playwright Thornton Wilder, won the Pulitzer Prize for drama. The play tells the story of the fictional American small town of Grover's Corners between 1901 and 1913 through the everyday lives of its citizens.
The cast features Charles Adami, Troy Brokenshire, Robert Fahringer, Bill T George, John Kelly, Mario Marcozzi, Connor McCully, Chad Miller, Genia Miller, Natalie Ondrey, Robert Pierno, Peter Schmidt, Carole Silvoy, Chris Simmons, Alena Slak, Mason Steltz, Florence Taylor, Lila Taylor, and Joanna Whitney.
Craig Thatcher to join Bel Canto for online fundraiser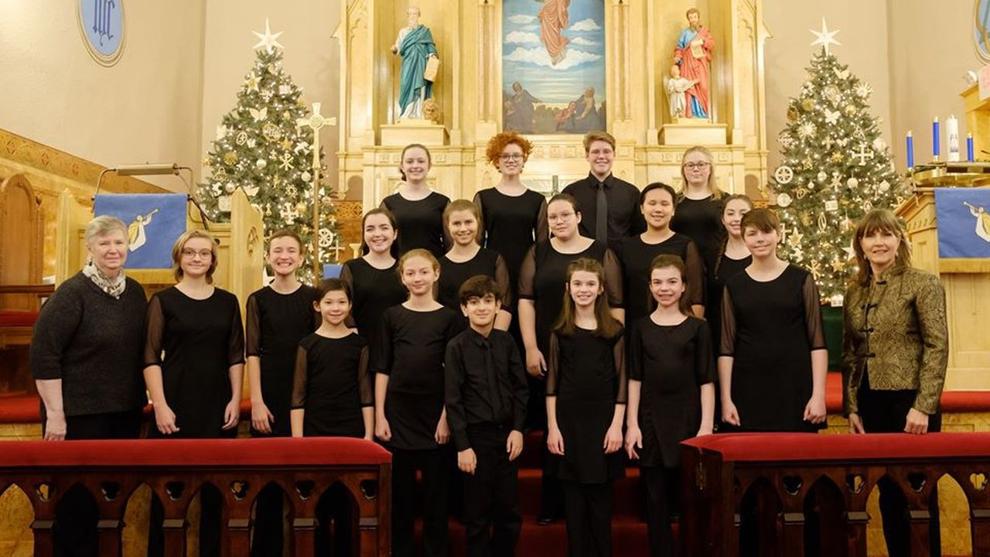 The Bel Canto Youth Chorus of The Bach Choir of Bethlehem will host a virtual concert and fundraiser on its YouTube channel, with "Hears to Song" watch party and fundraiser on Saturday.
The choristers will be joined online by local musician Craig Thatcher for an evening of music-making and fun.
Bel Canto wasn't able to perform its annual spring concert and had to cancel its spring fundraiser because of the coronavirus pandemic.
In an effort to continue singing, the choristers have continued rehearsals online and welcome Thatcher as a guest performer.
Links to the live premiere will be posted by noon on Bel Canto's website and social media pages. Then the event will go live at 7 p.m. on Saturday. Join and sing along.
If you'd like to make a donation to support the program, go to Bach's website and scroll down to the "Bel Canto Youth Chorus" to direct your support to that program.
Donations will help fund the Bel Canto Youth Chorus and its activities during the coming season.
Celebrate Solstice at Stonehenge through live streaming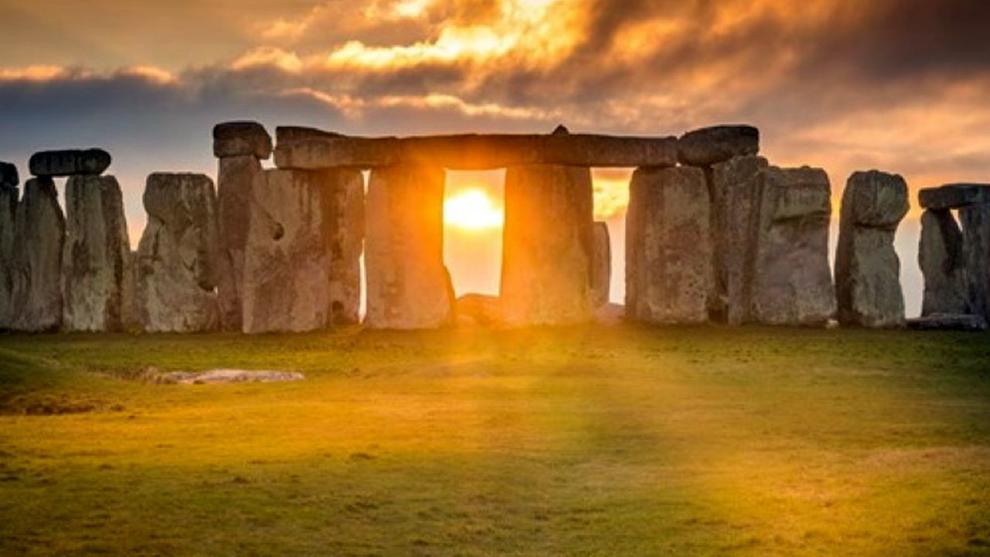 Sunday's summer solstice kicks off the summer season, and there's no better place to welcome the solstice than at Stonehenge, the ancient, mystical site in England.
Stonehenge typically hosts one of the world's most popular summer solstice celebrations, attracting thousands of people, including the druid and pagan community, on the longest day of the year to watch the sun rise behind the Heel Stone.
This year, however, the English Heritage organization, which manages Stonehenge, is asking people not to visit the site because of the coronavirus pandemic, and is instead offering a livestream of the sunrise, so you can watch the summer solstice live from Stonehenge, wherever you are in the world.
Cameras will capture the best views of Stonehenge, allowing you to connect with this spiritual place from the comfort of your own home.
There also will be a livestream of the sunset, which will be at 9:26 p.m. on Saturday, and sunrise will be at 4:52 a.m. on Sunday, local British time. In Eastern time, the sunset will be at 4:26 p.m. Saturday and sunrise at 11:52 p.m. Sunday.
The live streams will be saved as videos on the English Heritage Facebook page so it can be viewed later.
Allentown Band creates online patriotic slideshows
The Allentown Band has had to cancel all of its summer performances, but Conductor Ronald Demkee said the band has looked for ways to get its music out virtually.
"While nothing matches live performances, we have provided a number of ways for the community to stay connected with the band," Demkee said.
One is through the band's website, where the band has released tracks from the band's "Our Band Heritage" series of recordings as well as several selections from concerts that have not been previously released to the public. The selections are rotated and updated periodically. The band has released 32 CDs in its "Our Band Heritage" series.
Recently, the band made available to the public two slide shows set to music recorded by the band. A performance of "Band of Brothers" in honor of veterans, which was released on Memorial Day, and a performance of John Philip Sousa's "Stars and Stripes Forever," which was released on Flag Day. "Stars and Stripes Forever" also is available on the band's Facebook page.
Bob Egan debuts virtual piano bar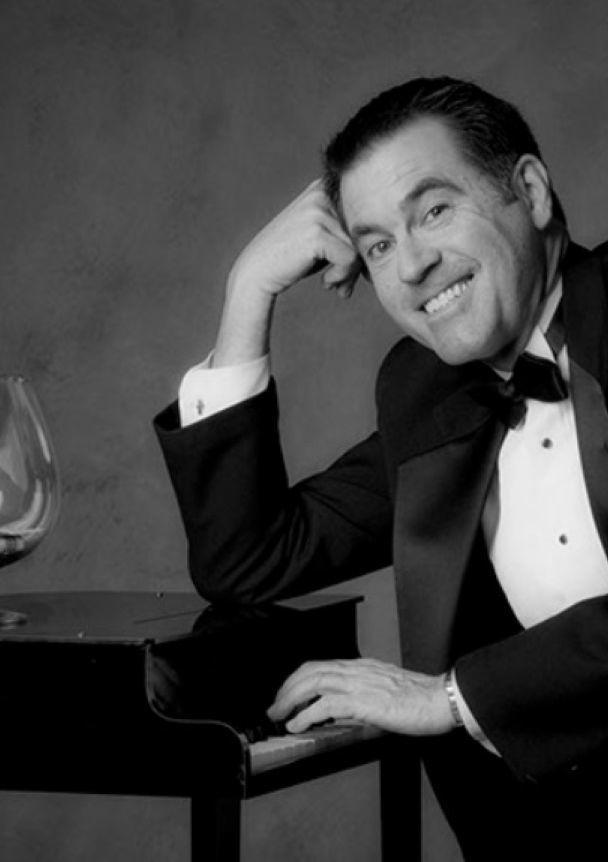 Well-known area performer Bob Egan has brought back his popular piano bar, but this time online. Every Wednesday and Sunday at 8 p.m., Bob Egan's Virtual Piano Bar will go live on Facebook.
Egan's piano bar has been a fixture of clubs and restaurants in Bucks County, Philadelphia, northern New Jersey, and the Jersey shore. When the pandemic began, he had to figure out how to maintain his piano skills and continue to perform for his audiences. The virtual piano bar was the perfect answer, and by streaming, he's able to bring back people he hasn't seen in as much as 30 years, like singers who have moved away.
Egan, who grew up and has lived in Bucks County most of his life, got his first performance job at the Swan Hotel in Lambertville, New Jersey, in the summer of 1977.
Egan and his creative partner/singer/producer of the virtual piano bar, Michael Traupman, have inspired other talented performers, like singer/bandleader Eddie Bruce, who now has his own Friday night club "gig" virtually on his Facebook page. Shows are at 8 p.m., and some shows are themed, like his show about the Tonys – Tony Bennett and Tony Newley
Celebrate Make Music Philly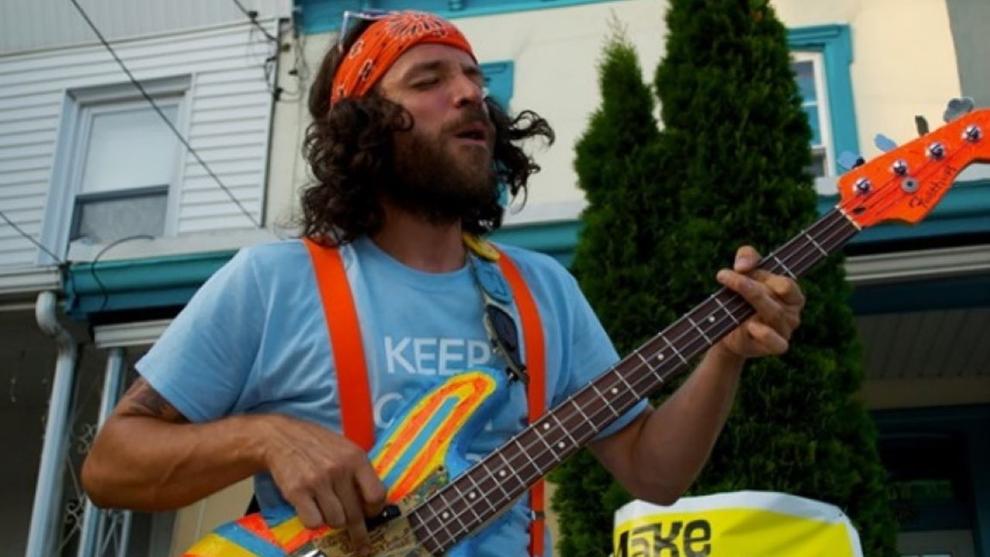 Held annually on June 21, Make Music Philly will join more than 85 cities across the United States and 120 countries worldwide to celebrate Make Music Day on Sunday. Make Music Philly is part of Make Music Day, the worldwide music celebration held each year on the summer solstice and the longest day of the year. Due to the coronavirus, most activities will be virtual this year, however, in normal times, Make Music Day features free outdoor concerts, performances, music lessons, jam sessions, and other musical events on streets, sidewalks, parks and other public spaces.
Make Music Day 2020 helps to demonstrate the power of music to unite and uplift people, spread joy and build community.
"Despite the pandemic, there are a number of local and national Make Music Day 2020 events for musicians and non-musicians to help celebrate the joy of making music," said Vincent James, the Make Music Philly coordinator. "Of course, they are all virtual, but the power of music is still evident, perhaps more than ever."
There are live-streamed musical performances by a dozen local musicians on the Make Music Philly Facebook page from noon to 6 p.m.
The schedule is Vincent James at noon; CT Thorn at 12:30 p.m.; Cassandra Rose Music at 1 p.m.; Mike Maguire at 1:30 p.m.; Jessica Graae at 2 p.m.; Zac Ciabattoni at 2:30 p.m.; Joe Cool & #KGBb t 3 p.m.; Mike Caroto t 3:30 p.m.; Steven Singer at 4 p.m.; Paddy McCann at 4:30 p.m.; Anthony Ambrosino at 5 p.m. and Mark Colvin at 5:30 p.m.
The Philadelphia School District will feature a diverse array of virtual student performances, solo instrumental performances, virtual choirs, a full jazz orchestra, and original musical compositions written and recorded by students in their own homes. The pre-recorded performances will be streamed on the Make Music Philly Facebook page beginning Friday and continuing through the Make Music Philly weekend.
Virtual Instrument Petting Zoo by local nonprofit Keep Music Alive will be live-streamed at 2 p.m on Saturday on the Ridley Township Facebook page and on the Make Music Philly page on Sunday.
Bedroom Studios – Philly Producer/DJ Ben 'Arsenal' Schneible is accepting music samples through Sunday and will live-stream the process of assembling the track from 2 to 5 p.m.
At 8 p.m. on Friday, the Philadelphia Youth Orchestra, one of the nation's most preeminent youth orchestra organizations, will host "An Evening of Harmony," a virtual program that will focus on reflection, harmony, and unity within the community through music. The one-hour virtual program will be co-hosted by Maestro Louis Scaglione, president and music director of PYO, and Ehren Valme, a recent alumnus of PYO who is studying at the Julliard School, with the live portion being presented at Settlement Music School, demonstrating a collaboration of music education in the region. Music will be performed by various PYO orchestras and ensembles and individual student and professional talent. It can be seen on Philadelphia Youth Orchestra's Facebook page.