Like so many other music venues, Godfrey Daniels was forced to cancel all live performances due to the COVID-19 pandemic, but after being dark for a couple months, the Bethlehem listening room decided to fill the void in the most creative way it could, by presenting several artists whose scheduled dates were canceled, as well as introducing its audience to artists who have not yet made their debut on Godfrey's stage.
Friday, Godfrey Daniels kicks off its Parlour Series, live-stream concerts, presented by Godfrey Daniels and hosted by Dina Hall. The interactive performances will include a brief interview and the opportunity for fans to comment and ask questions.
First up is Anana Kaye and Irakli Gabriel at 7 p.m. June 12 on Facebook Live.
Kaye and Gabriel deliver a unique and distinctly European sound with influences that include Kate Bush, Nick Cave, Leonard Cohen, and David Bowie. Their music is a genre bending musical experience, akin to a twisting kaleidoscope, and Kaye's voice brings their ambient sound back to reality with its luxuriously earthy tone and husky timbre.
All concerts will benefit the artists, so please tip.
PSF students join Arden Theatre online with 'A Midsummer Night's Dream'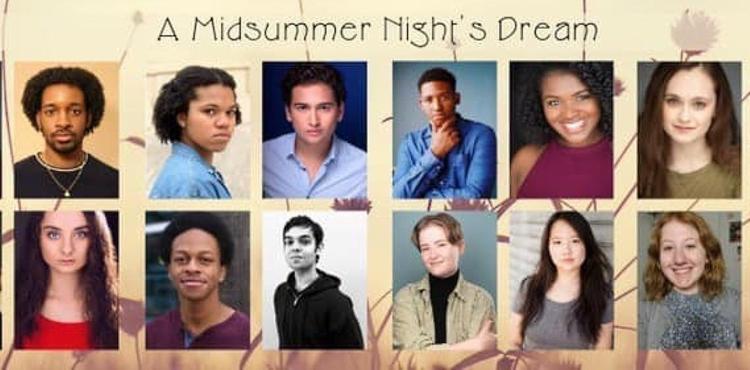 Three DeSales University students from Pennsylvania Shakespeare Festival's Young Company are part of the student cast of The Arden Theatre Company's "A Midsummer Night's Dream: Virtual Showcase" as part of Arden for All online.
Matthew Smalldone, Taylor Congdon and Gabe Moses join other recent college grads and rising seniors who have been rehearsing virtually via Zoom on Shakespeare's most popular comedy.
The production is directed by PSF favorite Matt Pfeiffer, with original music and music direction by Alex Bechtel.
The cast features Anna Faye Lieberman as Puck/Philostrate; Justin Mitchell as Oberon/Theseus; Brittany Onukwugha as Titania/Hypolyta; Laine Flores as Egeus; Bryan Freedman as Lysander; Davon Johnson as Demetrius; Georgianna Summers as Hermia; Jessica Money as Helena; Smalldone as Nick Bottom; Congdon as Petey Quince; Boris Dansberry as Snout; Rohin Verma as Snug; Moses as Starveling; Brendan Connors as Flute and Dana Liu as Fairy.
The live performances can be viewed on YouTube (11 a.m. and 4 p.m.).
The cast asks that you donate to the Philadelphia Bail Fund or VENMO a donation to @midsummer2020.
Berks Rock & Roll Hall of Fame digital induction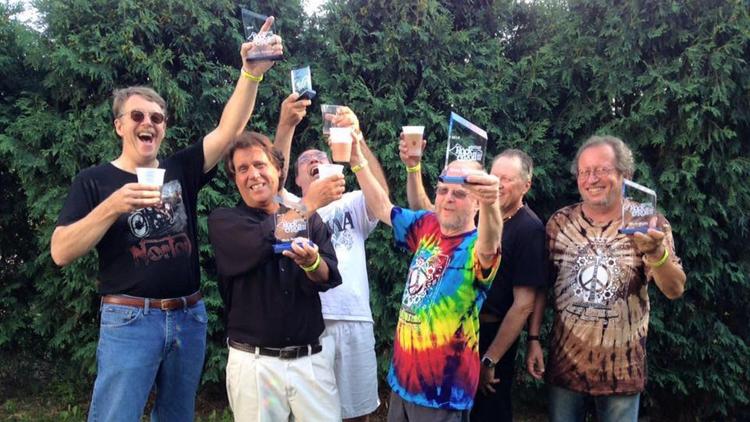 Berks History Center's Rock & Roll Hall of Fame is going digital this year on the same date as originally scheduled.
The 2020 digital induction of Berks' best rock artists is from 6:30 to 7:30 p.m. June 12 on the Facebook pages of Berks History Center, Americana Fest and Berks County Rock & Roll Hall of Fame.
Berks County Rock & Roll Hall of Fame was originally conceived following Berks History Center's second Magical History Tour concert, which was held in August 2014. After two successful years of reunion performances by local musicians and bands from the 1960s and 1970s, the BHC wanted to honor and memorialize Berks County's rich musical history in a way that would celebrate and commemorate the musicians and groups who made it so special.
On August 15, 2015, BHC held its third annual Magical History Tour event, where BHC awarded and inducted 56 Berks County musicians and nine bands into the Berk County Rock & Roll Hall of Fame. Its first inductees were the local musicians who donated their time and talent to play at the first two Magical History Tour concerts. Following the 2015 concert, the Berks History Center created an online People's Choice poll, whereby local musicians could be nominated by their fans and the general public. In 2017, a formal committee was formed for the Berks County Rock & Roll Hall of Fame to research Berks County's rich music history and add deserving musicians and groups to the Hall of Fame through a formal selection process. Each year, the committee honors Berks County's talented and dedicated musicians with an awards ceremony.
Scott Marshall & Marshall's Highway to present benefit show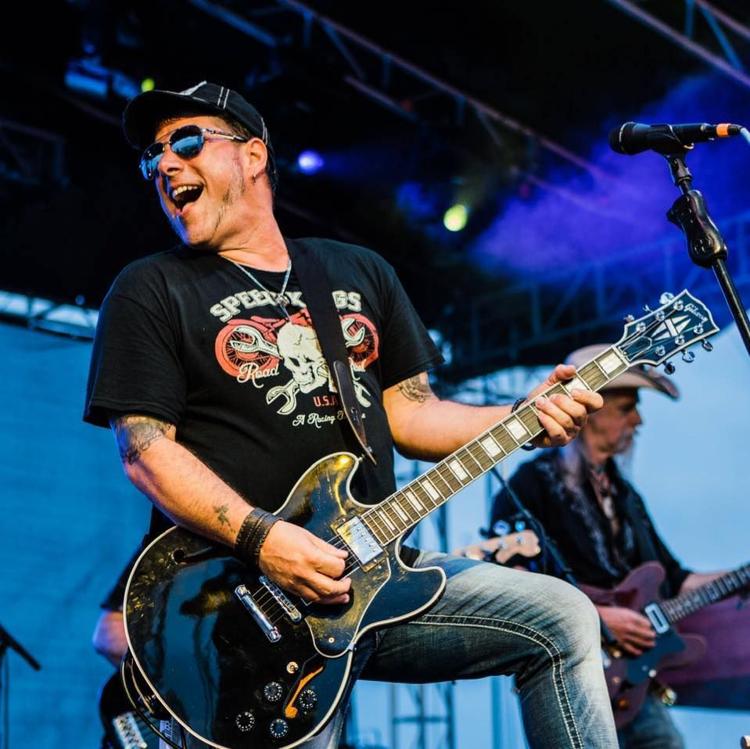 Popular band Scott Marshall & Marshall's Highway have had to cancel many shows, including this year's first appearance at the barn at Pinnacle Ridge Winery in Greenwich Township.
From 7 to 9 p.m. Saturday, Scott Marshall & Marshall's Highway will be streaming a benefit concert on LiveFeed.
Band members Scott Marshall, James Christopher, Glenn Adam and Jake Michael decided if they couldn't fill the barn and the grounds, they would do a virtual concert to raise money for Pinnacle Ridge.
Marshall said the concert will be filmed via multi-camera live stream from the barn stage to help those hit hard and really struggling through a virtual tip jar.
Allentown Symphony offers more online concerts
The Allentown Symphony Orchestra has added more concerts to its msh@home page.
Hear the symphony perform with Eroica Trio from a November 2017 concert when the celebrated Grammy Award-nominated trio performed Beethoven's "Triple Concerto" with the Allentown Symphony Orchestra. Hear musical meditative art by Lehigh Valley sculptor Harry Bertoia, brought to life by composer and percussionist Doug Ovens.
The program includes Beethoven's "Symphony No. 8, in F Major, Op. 93," Beethoven's "Concerto for Violin, Violoncello and Piano in C Major, Op. 56 ("Triple Concerto")" and Doug Ovens's "Visible Music for Bertoia Sound Sculptures and Orchestra."
Also online is the orchestra's performance of Rimsky-Korsakov's "Scheherazade." This work is based on the collection of fantasy tales known as One Thousand and One Nights that the composer Rimsky-Korsakov set to a dazzling, seductive orchestral score. The central character in this tale, Scheherazade, is the seductress who talked her way out of being executed by her husband, the Sultan, by entertaining him with wild tales for a 1,001 nights. This lush performance features music director/conductor Diane Wittry leading the celebrated Allentown Symphony Orchestra, featuring concertmaster Eliezer Gutman.
West Reading's '2nd Friday on the Avenue'
Every second Friday of the month, the West Reading shops and restaurants celebrate with "2nd Friday on the Avenue," hosted by the West Reading Community Revitalization Foundation.
From 5-8 p.m. Friday, West Reading stores offer special promotions, refreshments and deals.
Berks County is now in the "yellow phase," allowing for outdoor restaurant dining and limited retail reopening.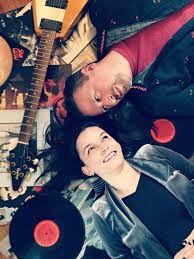 Music will be provided by the Mo7s, the duo of Dave and Amy Lewis. The songwriting pair's musical roots are steeped in the music of the '50s and '60s, with a sound culling from early Rock & Roll, Rockabilly, and a touch of Country/Americana, all performed with a decidedly modern twist. The WRCRF will close off the north side of Sixth Avenue at Penn Avenue, creating space for additional outdoor dining and enjoyment of the music.
Participants are asked to wear a mask and practice social distancing, if possible. Merchants have agreed to a code of conduct in line with advice from officials.
Chalk Your Walk rescheduled in Allentown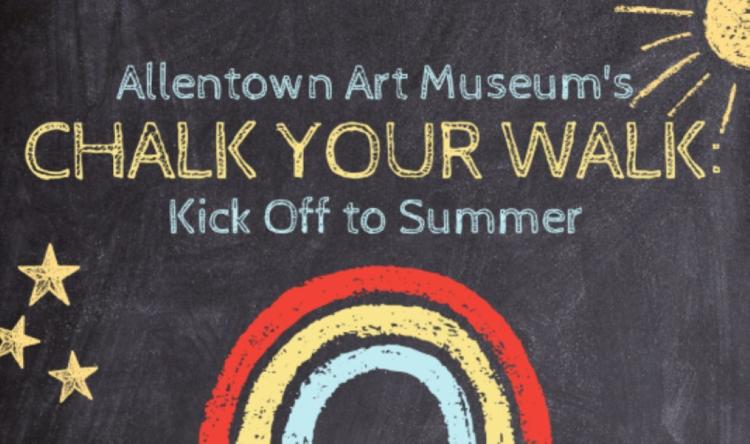 Allentown Art Museum is bringing the national initiative #ChalkYourWalk to the Lehigh Valley with its #AAMChalkYourWalk program June 14-21.
Originally scheduled for July 7-14, the program was postponed a week later.
The museum will hold curbside chalk pickup at the museum from 10 a.m. to 2 p.m. Sunday for families who want to participate.
Chalk, donated by Crayola, is available on a first come, first served basis and will be passed to visitors–in vehicles and walk ups–by museum staff wearing masks and gloves. Anyone picking up supplies is asked to wear masks and/or gloves. Picking up chalk is not required to participate in #AAMChalkYourWalk.
Between June 14 and 21, create works of art on your sidewalk and share it on social media and tag @AtownArtMuseum and #AAMChalkYourWalk. Submitted art will be included in a raffle.
Winners must pick-up their prize at the museum during a pre-scheduled date and time.
SteelStacks' curbside pickup service expands to include walk-up orders
With the Lehigh Valley now in the yellow phase of the state's reopening process, ArtsQuest is expanding its curbside pickup. Starting this weekend, June 13-14, patrons will be able to walk up to food trucks and vendors and place their orders for lunch and dinner to go. Hours are 11 a.m.-6 p.m. Saturday and Sunday.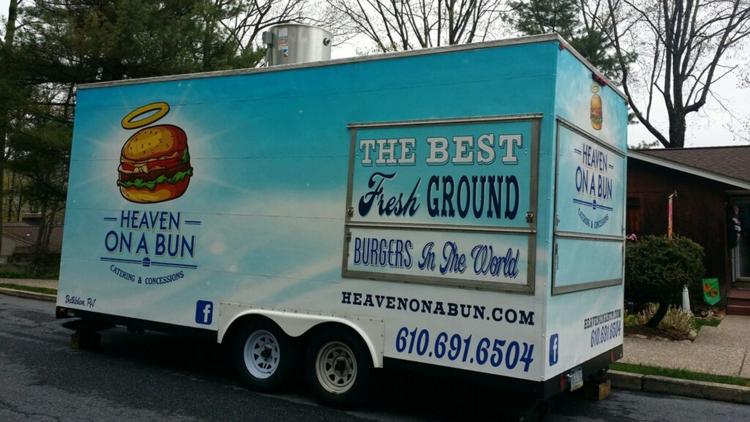 New vendors taking part in the curbside service at SteelStacks include Heaven on a Bun, known for their Famous Jack Burgers, cheese steaks and fries. The popular vendor will also be offering bratwursts and krainerwursts of Karl Ehmer, the iconic vendor who has been participating at Musikfest since 1985. Other participants during the weekend include Take a Taco, Festival Island Noodles, Van Pelt Hot Dogs and the Mack Truck Stop at SteelStacks.
Pickup orders can be placed on SteelStacks website. ArtsQuest will alert patrons when their orders are ready for pickup, and people can drive or park and walk up to PNC Plaza at SteelStacks, 645 East First Street, Bethlehem.
Touchstone reschedules 'Fresh Voices'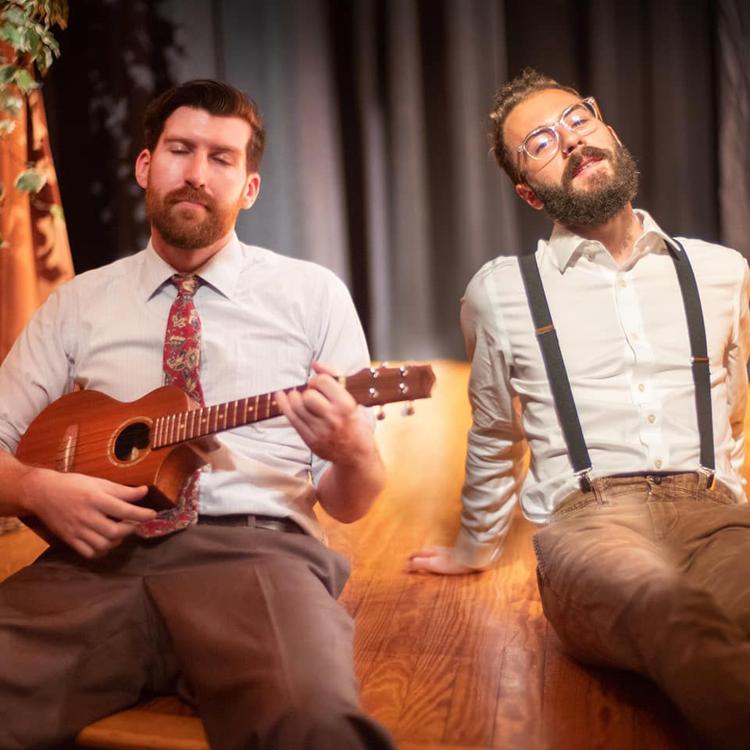 Touchstone Theatre of Bethlehem has announced apprentices Sean Patrick Cassidy and Adam Ercolani are postponing their performances of "Fresh Voices" in response to racist events in the country.
In place of the performance, Touchstone urges audiences to join them as they support black advocacy groups working to correct and break systemic inequality in our country including local organizations such as Lehigh Valley Stands Up, The Bethlehem NAACP, The Allentown NAACP, The Easton NAACP, and POWER Lehigh Valley.
Follow and explore art, music, and theater by black artists. In times of hardship, art is always a medium of communication, connection, honesty, and truth. Have conversations with your friends and family about race, community, and how we can better support one another.
At a later date, Touchstone will present "Fresh Voices" publicly.