This year marks the 20th anniversary of the DeSales University Film Festival (DUFF), a showcase of films made by talented young filmmakers who have gone through the university's TV/Film program.
However, the film festival, usually held at the Center Valley campus, had to be canceled due to the coronavirus pandemic. Now, the university is bringing the film festival online with a Facebook Live stream of the 2020 DUFF at 8 p.m. Saturday.
Running up to the film festival, the university is presenting a special online film screening series - "The Best of DUFF," which includes a curated selection of award-winning short films from the first 19 years of the festival. The films are being posted daily on the Desales University Film Festival Facebook page.
Kicking off this week was "Journey-Man," produced in 2017 as one of that year's three Senior Capstone films. It tells the story of a tormented boxer struggling inside and outside the ring to control his rage and embrace help for his burgeoning mental illness. The drama went on to win multiple festival awards, including honorable mention: drama at the 2017 Los Angeles Film Awards.
An exciting showcase of world premiere films, Saturday's festival features the emerging voices of film directors, screenwriters, producers, cinematographers, designers, editors, animators, and actors in the DSU film department.
"This year's festival celebrates the history of DeSales filmmakers through the theme 'Generations of Storytellers,'" said Maggie Durkin, head producer of the 2020 DeSales University Film Festival.
Considered the leading film school in the Lehigh Valley, the DeSales TV/Film Department boasts 17 Emmy Award winners from among its students and alumni.
The student filmmakers represented in this year's festival include Jennifer Marinello, David Toolan, Sophie Goad, Aliaah Boardley, Alexander Deola, Evan Werner, Christopher D. Shaw, August Schweitzer, and Vernard James.
Films include "Tragedy or Triumph," "AJ Sammy - Been A While," "Burn," "Guiling Design Solutions," "Kinks," "The Payment Plan," "Gymnopedie," "Dream State," "I Built A Friend," "931 Miles Away," "One Night Stand," and "Five Stars."
For information, go to desales.edu/act1.
1st Street Players to hold second virtual open mic
1st Street Players of Birdsboro was so pleased with the results of its first virtual open mic held on its Facebook page that the theater has announced the "Closed Door Open Mic Round 2."
Fans are invited to make a video of themselves and a friend singing from an appropriate distance and post it to Facebook. Make sure to tag 1st Street Players and use the hashtags #sociallydistancedduets and #closeddooropenmic. 1st Street Players will share them to their Facebook page this week.
The theater also is posting episodes of the quarantine cooking special with Cookie Cusack. In the most recent episode, Cusack teaches viewers how to make a eggplant Parmesan. If you follow her recipe, take a picture and use the hashtag #cookingwithcookiecusack to post it on Facebook.
Munopco to host COVID: A Cabaret
Munopo Music Theatre, a community musical theater company located in Allentown, will host its first-ever virtual cabaret, streaming live at 7 p.m. Saturday on the the theater's Facebook page. Performers will perform songs, comedy skits and instrumentals that distract or add some humor to the current situation for "COVID: A Cabaret." The performers may even attempt a virtual group number.
The cabaret will run 90-120 minutes and is coordinated by Julius Sarkozy and Catherine Carter.
Pen Street poetry anthology released online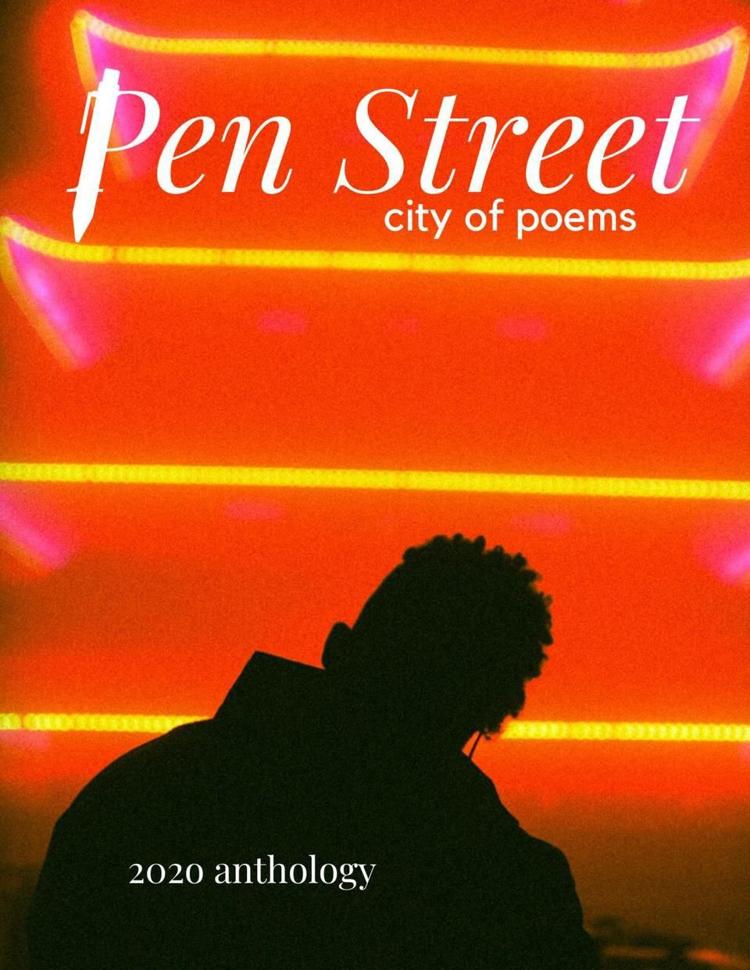 "Pen Street: City of Poems," a collaborative project that celebrates poets, visual artists, performers and other creators who share a connection with Reading, has been released online.
The project provided teaching opportunities for local artists, learning opportunities for students and leadership experience for community organizers. The anthology features 100 narratives in various shades of poetry, some memoir and even a little song. These are stories directly from the poets who lived them and they speak apologetically for themselves. All of the artists who submitted work to the anthology are researchers, journalists, mechanics, role models, fashion models, teachers and students.
The project draws positivity, movement, curiosity and interest to downtown Reading. Visual art installations based on original poetry in this anthology will decorate the windows and walls of Penn Street businesses and performances will fill digital spaces. Watch writers read their work in videos and interact with fellow poets on the City of Poems Facebook page.
The project also includes free virtual poetry workshops on the Facebook page.
Comedy with Artsquest@Home
ArtsQuest has moved online its popular comedy shows that have been held at Steelstacks of Bethlehem in the past.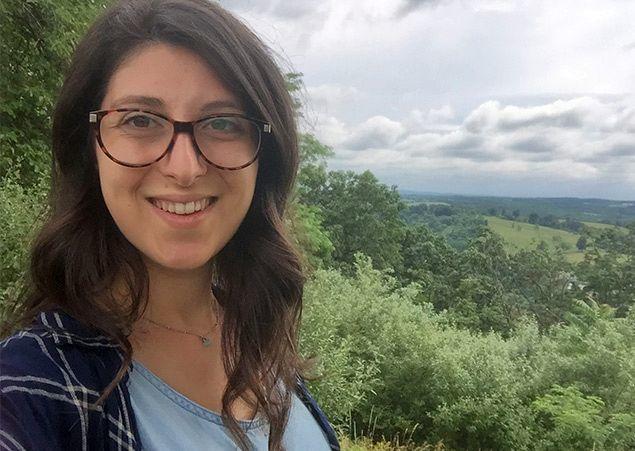 Enjoy the digital version of Improvized Standup with Addyson Teal at 6:30 p.m. Thursday and 9:30 p.m. Friday and Saturday.
Audience suggestions made online serve as the topics for jokes that comedians, streaming from their own homes, will have to make up on the spot.
Join comedian Jon Lunger and a panel of his funny friends for "Bad Advice," as they solve all of your problems, no matter how big or small they may be, at 8 p.m. April 17.
"A Zoom Full of Strangers" is a roundtable discussion group like the popular shows "The Green Room" and "Hollywood Roundtable." Hosts Aliya Brown and Addyson Teal will guide a stimulating panel style discussion involving a range of topics and viewers will have an opportunity to have their questions answered by the panelists in the interactive Zoom forum at 8 p.m. April 18.
The shows are free, but you'll have to reserve your spot in the audience in advance.
Artsquest@Home also is offering films via online streaming by rental or purchase, with a percentage of the fee going to ArtsQuest, to help them provide arts and entertainment to the community during the quarantine.
Movies include "Once Were Brother: Robbie Robertson and the Band," "The Whistlers," and "The Dog Doc." The cost of $12 includes a 72-hour streaming period.
Also available is "Best of CatVideoFest: Creature Comforts Edition," available for $0.99 or more, with a suggested donation of $5.
Continuing is SteelStacks lunch break with musicians streaming live at noon on the SteelStacks Facebook page. Coming up are Jenny Founds of Ruby Dear on Friday; Donovan Roberts, April 20; Andrew Leahey, April 21 and John Frinzi, April 22.
National Theatre Live streams productions free on YouTube
National Theatre Live, a popular program of live theater streamed in movie theaters, that has been offered by Williams Center for the Arts in Easton and Civic Theatre of Allentown, is now available free on YouTube during the quarantine.
National Theatre has announced "National Theatre at Home," through which audience around the world can stream NT Live productions for free on YouTube.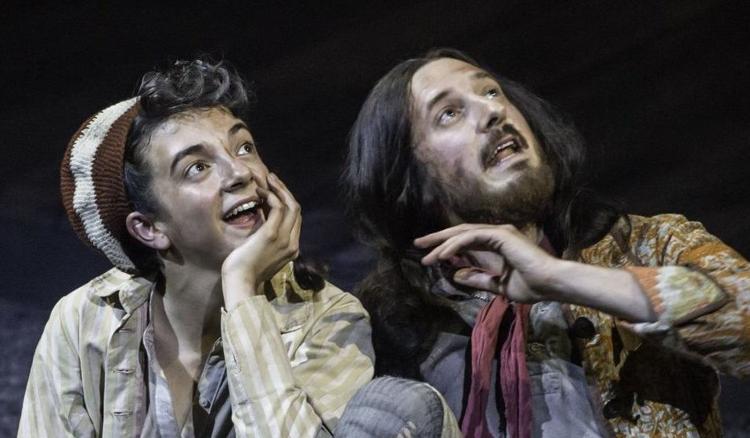 The next production is Bryony Lavery's adaptation of "Treasure Island" on Thursday. Each production will be screened live at 2 p.m. (7 p.m. GMT) every Thursday and will then be available on demand for seven days. Alongside the streamed productions, there will also be accompanying interactive content such as Q&As with cast and creative teams and post-stream talks.
Robert Louis Stevenson's story of murder, money and mutiny is brought to life in this thrilling new stage adaptation.
It's a dark, stormy night. The stars are out. Jim, the inn-keeper's granddaughter, opens the door to a terrifying stranger. At the old sailor's feet sits a huge sea-chest, full of secrets. Jim invites him in – and her dangerous voyage begins.
Filmed live on-stage by National Theatre Live, see Olivier Award-winner Patsy Ferran (Summer and Smoke) play Jim and Arthur Darvill (Doctor Who, Broadchurch) play Long John Silver in this rip-roaring adventure for the whole family.
"Our ambition at The National Theatre is to create work which is challenging, entertaining and inspiring and we're committed to continuing that through these difficult times," said Lisa Burger, executive director. "I'm thrilled that we're able to fulfill this ambition in a different way through our collaboration with YouTube. We have delved into the National Theatre Live archive and curated a program that's varied from comedy to new dramas to classics so there is something for everyone to enjoy from their own homes. We will be streaming each production at the same time each week in order to recreate, where possible, the communal viewing experience and we hope this will be an opportunity for people to share their enjoyment together online."
Next up on April 23 is Shakespeare's classic comedy "Twelfth Night," featuring Tamsin Greig.
Enchantment Theatre
Enchantment Theatre of Philadelphia continues its Enchantment Everywhere, bringing the company's fully produced shows to the public for free.
These shows are meant to bring the magic of Enchantment literally Everywhere and anywhere.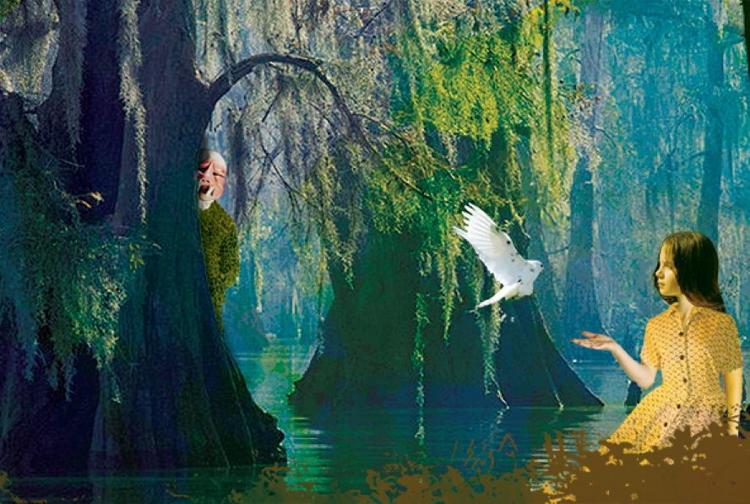 Since the company's tour of its latest show, "The Beast in The Bayou" has been postponed, Enchantment Everywhere brings a professional recording to your home.
"The Beast in The Bayou" is a modern take on the classic "Beauty and The Beast" tale, which has an environmental spin to it.
Set in Louisiana with the flavor of an American folk tale, the story transports audiences to a magical world of herons, turtles, alligators and a mysterious Beast. In a little town at the edge of the bayou lives a loving father and his two daughters, Grace Elizabeth and Beauty Jane. Beauty loves to explore the swamps and forest but after she has an accident there, she refuses to return. When her father's livelihood is threatened by the wealthiest man in town, he travels into the forest and accidentally encounters the Beast. To save her father Beauty returns to the bayou and discovers the truth about the Beast. Realizing her true purpose, she bravely protects the creatures that call the bayou home as she stands up to those who want to destroy it.
To view the play, go to youtu.be/HAvB1SjTwnE.
Playhouse streams variety show
Bucks County Playhouse of New Hope is presenting Playhouse Live! a free live-streaming variety show at 7 p.m. Sundays on its Facebook page.
For the April 19 show, the playhouse will feature its popular story-telling series, "Word of Mouth," hosted by renowned storyteller, Michaela Murphy, Bucks County Playhouse's director of education.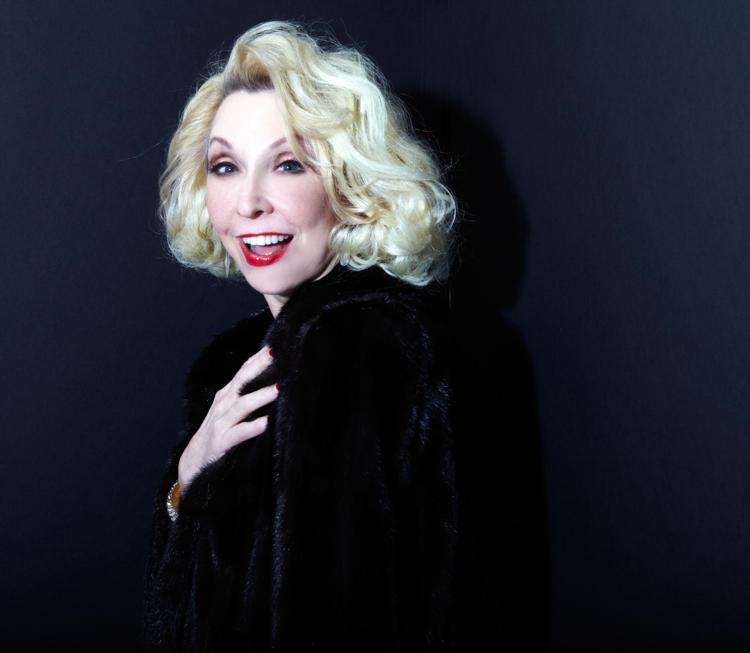 Entitled "Word of Mouth: Risk," the program will feature four acclaimed actors/storytellers beginning with Julie Halston, who just completed her role of Rita Marshall in the Broadway production of "Tootsie." Returning to "Word of Mouth," is National Public Radio's, Ophira Eisenberg, known for her program, "Ask Me Another." They will be joined on the program by humorist/author/performer Mike Albo and anthropologist/storyteller Edith Gonzalez.
Halston also appeared in Richard Greenberg's "The Babylon Line" at Lincoln Center and played Gay Wellington in the Broadway production of "You Can't Take it With You," for which she received The Richard Seff Award and a Drama Desk Nomination. Other Broadway credits include "On The Town," "Anything Goes," "On The Twentieth Century" and "Hairspray." Television viewers know her as Bitsy Von Muffling on "Sex and The City."
Eisenberg is a Canadian-born stand-up comedian and writer. She hosts NPR's nationally syndicated comedy, trivia show "Ask Me Another," where she interviews and plays silly games with Patrick Stewart, Awkwafina, Josh Groban, George Takei, Michael C. Hall and more. She has appeared on Comedy Central, "This Week At The Comedy Cellar," The New Yorker Festival, Kevin Hart's "LOL Network," HBO's "Girls," "Gotham Live," "The Late Late Show," "The Today Show," and VH-1.
Albo is a writer, performer, humorist and author. His novels include "Hornito" and "The Underminer: The Best Friend Who Casually Destroys Your Life."
Gonzalez is an anthropologist and storyteller who has performed on shows including "Story Collider," which features personal stories about science, "Take Two Storytelling," and she is a two-time SmutSlam champion.
Audiences wishing to join Murphy and company for "Word of Mouth" can join the Zoom webinar from the Bucks County Playhouse homepage or see it stream live on the playhouse's Facebook page.