Each year, the Shawnee Playhouse encourages local playwrights to submit their original and unpublished works for a chance to win the theater's annual playwright contest and have their play produced at the at the historic Shawnee on Delaware playhouse in the Pocono Mountains.
This year, in the interest of maintaining social distance, volunteer actors are reading the submissions for the Shawnee Original Playwrights Series, starting this week through Zoom and posting the readings on Shawnee's Facebook page.
Posted so far are "Is That You Dear?" by Tom Sivak; "Deciding," by Patrick McEvoy; "Monster Talent," by Bill Brohaugh and Lisa Holt; "Safe in Shepherdtown" by Steffi Rubin; "Recalculating" by Bill Brohaugh and Lisa Holt; "Roadshow Deluxe" by Edward Pinkowski; "Roughing It" by Judy Klass and "The Gospel According to Bowser" by Dan Borengasser.
The winners of the 2020 contest will be produced in summer 2021.
The 2019 S.O.P.S. winners - "Press Pray" by Seth Freeman, "Discovery" by Marjorie Bicknell, "The Talk" by Scotty Mc Intosh, "Mind versus Heart" by Rich Strack, "The New Pasteur" by Michael McGoldrick and "Call Her" by Paul Bowman are scheduled to be produced at the playhouse Aug. 21-29.
Adult actors interested in participating as a volunteer reader, should email request@TheShawneePlayhouse.com.
Virtual First Friday returns to Behlehem
Last month was the first "Virtual First Friday" showcasing Bethlehem's SouthSide Arts District. The SouthSide's downtown manager, Missy Hartney, chatted about the art, music, food and eclectic shops of south Bethlehehem live on Facebook at 4 p.m. on April's First Friday. Hundreds of viewers came to Facebook to enjoy local American country singer Kendal Conrad, alternative singer-songwriter Carlos Barata and classic rock artist Ralph Pagano jam
"We wanted to give viewers a preview of the evening to figure out what take out they'd like to order, and then join us later at 7 p.m. on Facebook for our main event," Hartney said.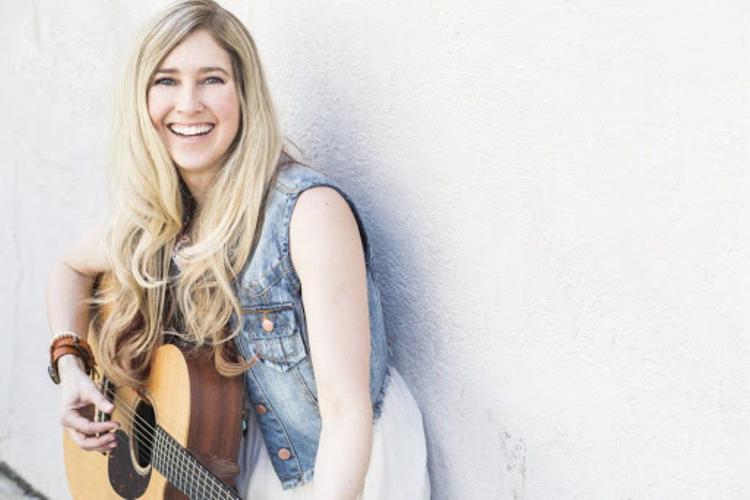 This Virtual First Friday will kick off at 4 p.m. May 1, with Hartney detailing the evening and at 7 p.m. Lehigh Valley Music Award-winner for outstanding all-around performer, Stacy Gabel, will kick off the evening Live on Facebook, followed by local acoustic rock legend Billy Bauer at 8 p.m. Viewers who like and share each performance with the hashtag #facebookfirstfriday will get the chance to win a $100 gift card to their favorite southside retailer or restaurant. The winner will be announced Friday evening on the SouthSide Arts District Facebook page.
"Now more than ever we need the community to come together and support these celebrated musicians, shops and restaurants," said Hartney. "It's crucial that we hold on to a sense of normalcy and dedicate ourselves to helping our local downtowns and artists survive this unprecedented time."
For information, go to southsideartsdistrict.com/support-local-merchants/
Reading Civic Theatre hosts Broadway star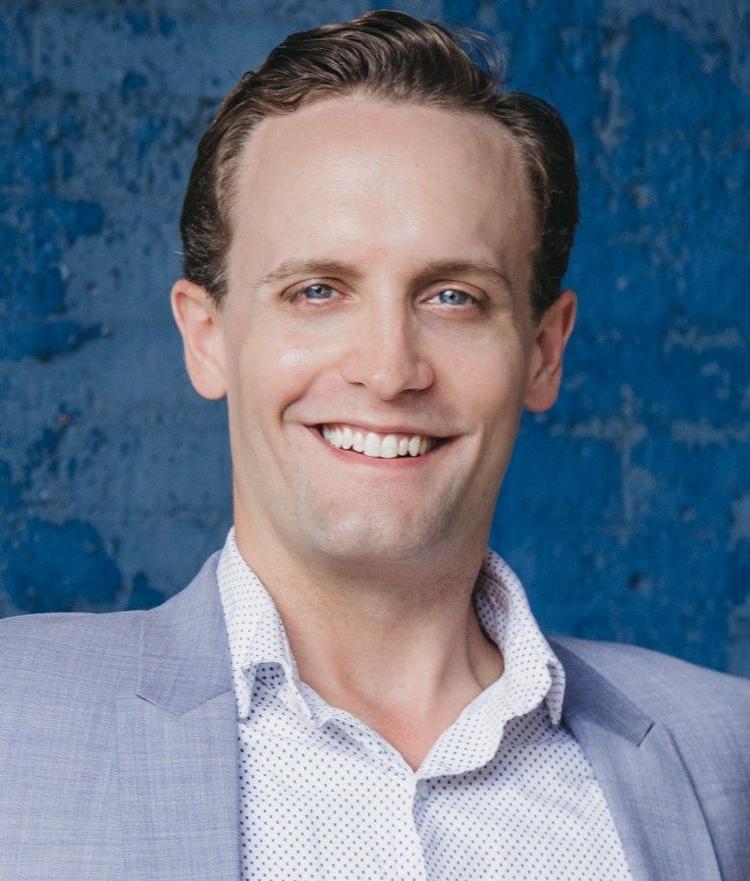 Reading Civic Theatre is excited to announce Berks County Broadway star Danny Gardner is hosting a fundraising event to benefit the RCT theater company. Hardner will conduct two Zoom workshops in which he will critique singers performing a Broadway song.
Each participant will have 10 minutes with Gardner between 3 and 4:40 p.m. Friday.
Gardner made his Broadway debut as Lucky in "Dames At Sea," and will be joining the cast of the new musical of "Flying Over Sunset" at Lincoln Center this fall. He was also seen performing with Tommy Tune in Encores! production of "Lady, Be Good!" at City Center, and contributed to the subsequent album. He has performed with symphonies nationwide in "Here to Stay – The Gershwin Experience!" and toured with the Broadway productions of "Irving Berlin's White Christmas" and "42nd Street." Off-Broadway credits include "All Dancing! All Singing! Irving Berlin in Hollywood!" and "Irving Berlin: American" at the 92nd Street Y, and "Everybody Gets Cake" and "Room 17B," both at 59E59 Theaters which both were nominated for Drama Desk Awards. Other regional roles include Bobby in "Crazy For You" at the Signature Theatre, The D'Ysquith family in "A Gentleman's Guide to Love and Murder" at the Engeman Theater, and Steindorff in "Bach at Leipzig" at the People's Light and Theater Company.
This will be first come, first served. Call Jeannette DeAngelo for details and cost at 484-695-2017.
SteelStacks to hold virtual annual season reveal event Friday
Join Patrick Brogan, chief programming officer and manager of the ArtsQuest Center, and Shayna Super, performing arts specialist at 5 p.m. May 1, on the Levitt SteelStacks Facebook page to learn about the 2020 musical line up for the Levitt Pavilion at SteelStacks in Bethlehem.
Levitt Pavilion presents more than 50 free concerts each summer as part of the Levitt Summer Concert Series. The concerts take place at the Levitt Pavilion beneath Bethlehem's blast furnaces on the SteelStacks campus.
ArtsQuest also is kicking off its new Games Academy at 7 p.m. Wednesdays through May 27 on Discord.
Hang out with ArtsQuest Production Director Mike Liiro to get updates in the gaming industry and chat about favorite games and streamers. You can submit requests for Liiro to review a game or, if possible, demo the game during the hang out. Each week will have a different theme.
Register at discordapp.com/invite/SuCXT3q.
The link for each week's event will be sent around 6:30 that night. You must register to get the link.
ArtsQuest continues to ramp up its virtual offerings of music, arts and education programming at ArtsQuest@Home, which now includes a rotating schedule of more than 175 events and programs at all times, with more than 300 events and programs featured on the site since its debut last month.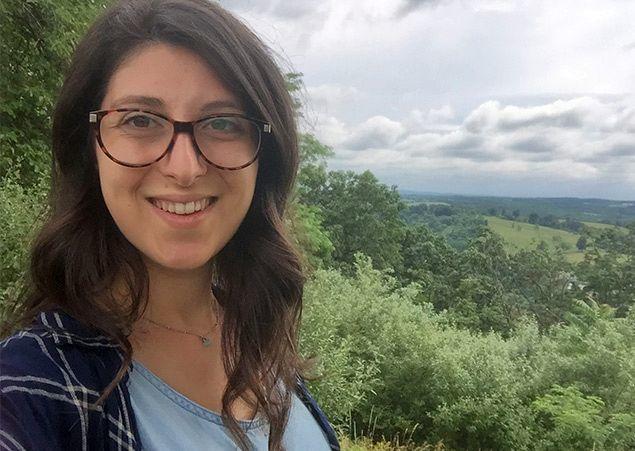 ArtsQuest@Home includes live shows by Musikfest and SteelStacks performers streamed from the artists' homes and studios, movie talks with the staff of ArtsQuest's Frank Banko Alehouse Cinemas, livestreamed ArtsQuest Toddler Storytimes, Banana Factory visual arts workshops in artforms as diverse as origami and creating with Play-Doh, and ArtsQuest 'Improvised Standup' comedy programming.
New programs include "Dating from Home" comedy game show with comedian Addyson Teal at 8 p.m. May 2.
Berks author hosts virtual book club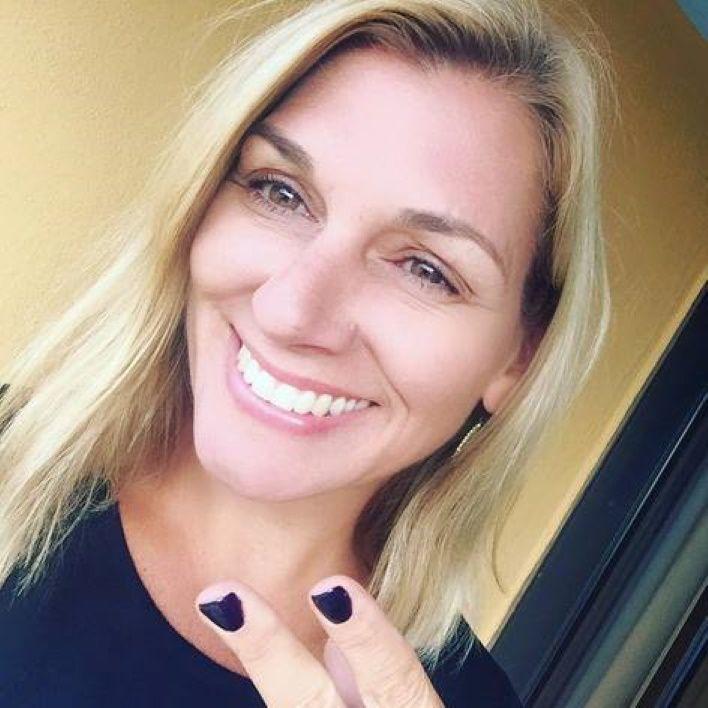 Award-winning Berks County author Amy Impellizzeri is hosting a weekly virtual book club with guest authors discussing their books.
Impellizzeri recently released her fifth novel and sixth book, "I Know How This Ends," on March 3.
Recent book club guests have been able to virtually meet and talk to bestselling authors Amy Sue Nathan ("The Last Bathing Beauty") and Kathleen Barber ("Truth Be Told" and "Follow Me") and to internationally bestselling authors Sarah Pekkanen and Greer Hendricks ("You Are Not Alone.")
Next up at 6:30 p.m. April 30 is a discussion with Barbara Linn Probst, whose highly anticipated debut novel "Queen of the Owls," has been featured in "Entertainment Weekly," "Popsugar" and "Parade" magazine.
All are welcome to join the book club. RSVP and get access on Amy Impellizzeri's website. Follow along with all the book club selections at Bookshop's website. All proceeds go to support local indie bookstores and literacy champion, Room To Read.
Virtual dance party at Emmaus Library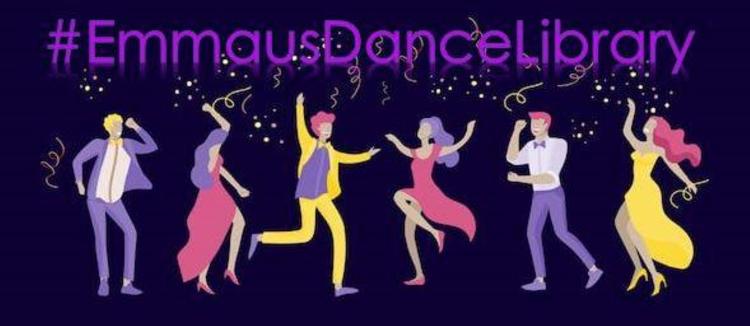 #EmmausDanceLibrary is hosting the dance dance party of the quarantine for Cinco de Mayo at 7 p.m. May 5. Dress up in your best or stay in your pajamas and join Emmaus Public Library online for the dance party. Join EPL on Facebook and keep an extra window or app open for your music service of choice (like Spotify, iHeart Radio, Apple Music, Amazon Music).
You can submit song requests in advance to epldesk@cliu.org, but there are no guarantees all songs will be played in the hour or so the dance party will be live. The library will post the first few in the playlist in advance so everyone can prep their best dance moves.
Local artist in photography exhibits
Lehigh Valley photographer Glenn Koehler, who won the photography award in the Pocono Arts Council's "The Earth Speaks VI: A Juried Exhibition on the Environmental Crisis," will be featured in the council's virtual exhibit.
The exhibit, originally scheduled to be at Northampton Community College's Monroe Campus in the Dunning Art Gallery, has moved to a virtual platform on the Pocono Arts Council's website.
"The Earth Speaks" is an artist's means of capturing their concern regarding the climate crisis and how it is affects our planet, as well as an opportunity to offer possible solutions, the council said in a statement.
Koehler's work, "Biloxi, Two Years After Katrina," is part of a series spanning the days immediately following Hurricane Katrina through the subsequent rebuilding of a home in the community 18 months later.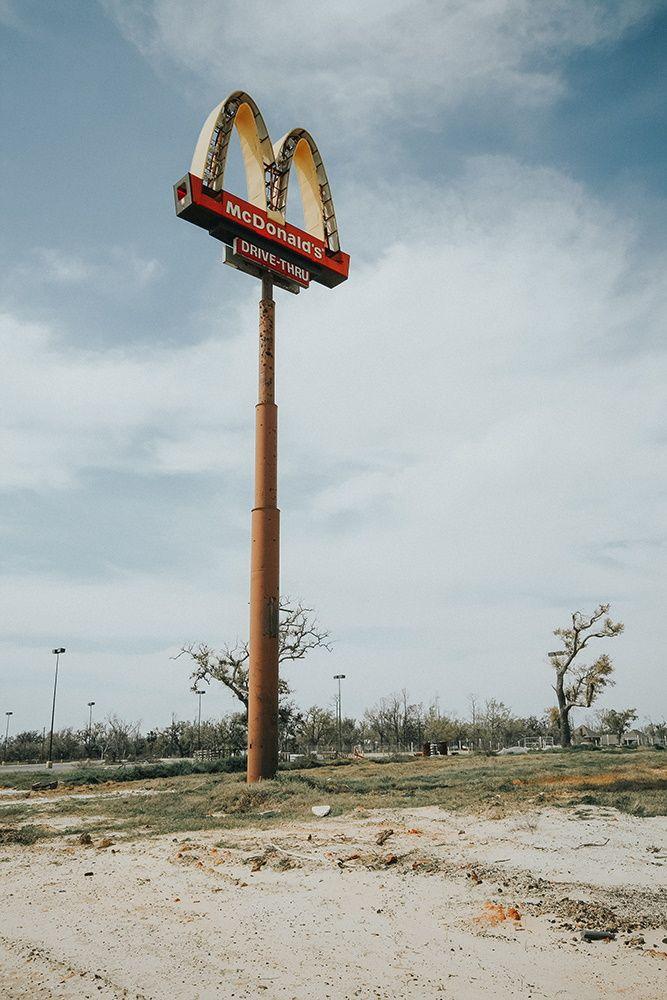 Koehler, then a senior at Saucon Valley High School, was deployed to Mississippi as part of a search and rescue team just days following the storm. He spent a week and a half serving as part of a ground crew going house-to-house in Waveland, considered "ground zero" of the hurricane. Documenting the ravaged landscape along the way, Koehler's work "Old Glory, Hurricane Katrina" from this time period was also accepted into the exhibition.
The photo depicts a barren landscape and a wind and storm surge-battered McDonald's sign just off the coast in Biloxi, Mississippi.
Koehler and his fellow award winners were invited to present and speak on their works virtually in a program that can be seen on YouTube. The exhibit was juried by Santa Bannon, the founder of the Pennsylvania Museum of Art & Design, and the director of Santa Bannon Fine Art.
New Hope art show goes online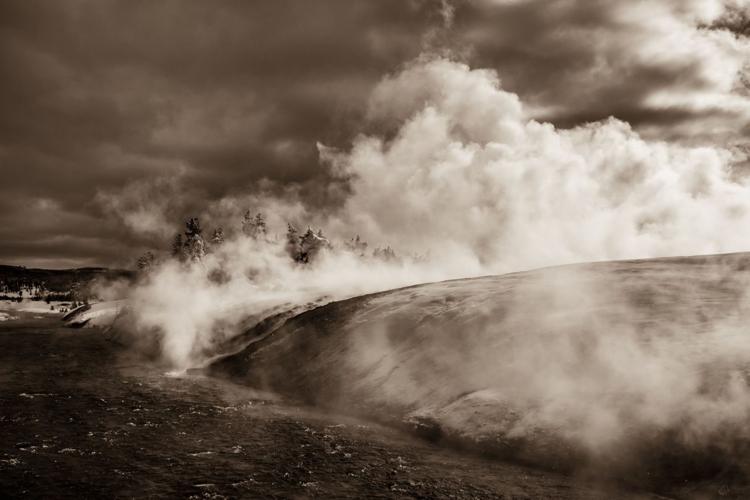 The 27th Phillips Mill Photographic Exhibition is traditionally showcased in the Phillips Mill Gallery in New Hope, Bucks County, but this year, it's in an online gallery form this year due to the pandemic.
Juror and internationally acclaimed photographer Emmet Gowin, formerly professor of art at Princeton University, selected 143 images out of 1,000 images submitted from professional and amateur photographers from 13 states and three countries. Gowin has exhibited at major museums and taught at Princeton University for more than 35 years. He said he loved the diversity of the work and the considerable talent evident in all the submissions.
Images include "Muir Woods" by Frank Sauer, "Orion and Running Man Nebula" by James Cahill, and "Yellowstone" by Dave Burwell.
To view the exhibit, go to Phillips Mill Photo's website.
Enjoy a video of the award-winning images on YouTube.
Enchantment Theatre adds to Enchantment Everywhere
Enchantment Theatre of Philadelphia continues its Enchantment Everywhere, bringing the company's fully produced shows to the public for free.
The shows are meant to bring the magic of Enchantment literally Everywhere and anywhere.
Joining "The Beast in The Bayou" and "The Tale of Peter Rabbit" is the company's production of "My Father's Dragon," a delightful tale of adventure and self-discovery, based on the book by Ruth Stiles Gannett.
The performance is from Enchantment's national tour in 2017-2018.
The production tells the story of Elmer Elevator, and his journey to rescue a baby dragon from Wild Island. Elmer meets many creatures along the way, each attempting to sidetrack him on his mission.
Watch the full length production on YouTube.
Stratford Shakespeare Festival to stream free performances
The Stratford Festival Theatre is offering free streaming of 12 Shakespeare performances through July.
The productions are a part of the festival's "Stratford Festival On Film" series, and this is the first time they will be available for free.
Each of the films was shot during a single live performance in front of a full audience, with additional shots performed and gathered immediately after the show.
The free offerings began on William Shakespeare's birthday, April 23, and shows will continue until July 30.
"At difficult times such as we're experiencing now, it can be helpful to re-examine the great works of literature," said Artistic Director Antoni Cimolinoin.
According to Cimolino, it has been suggested Shakespeare wrote "King Lear" in 1606 while under quarantine from the plague.
"In looking at the play, we see that it documents not only the breakdown of an old king and the destruction of two families but also the disruption of an entire country," he said. "It seems almost prophetic."
Each film will debut with a 7 p.m. viewing party and will be available for three weeks on the Stratford Festival website.
The films have received four Canadian Screen Awards and 16 nominations, including best performing arts program for "King Lear," which debuted April 23 and is available until May 14.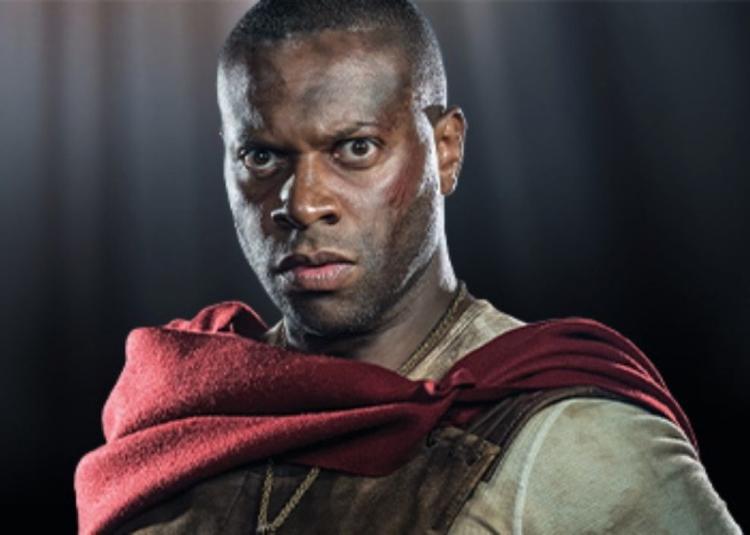 Upcoming performances are "Coriolanus" April 30 to May 21; "Macbeth" May 7 to 28; "The Tempest" May 14 to June 4; "Timon of Athens" May 21 to June 11; "Love's Labour's Lost" May 28 to June 18; "Hamlet" June 4 to 25; "King John" June 11 to July 2; "Pericles" June 18 to July 9; "Antony and Cleopatra" June 25 to July 16; "Romeo and Juliet" July 2 to 23 and "The Taming of the Shrew" July 9 to 30.