While the CDC recommends not traveling this Thanksgiving, some people still plan on it. According to Tripadvisor, more people will drive than fly to a destination.
Extra cars on the road this week has the potential to affect our air quality, but it all depends on the weather.
"When the air is very still and stagnant, pollutants we're putting into the air accumulate. So, the pollution builds up over time, and that's how you end up with poor air quality," says NASA air quality expert Dr. Ryan Stauffer.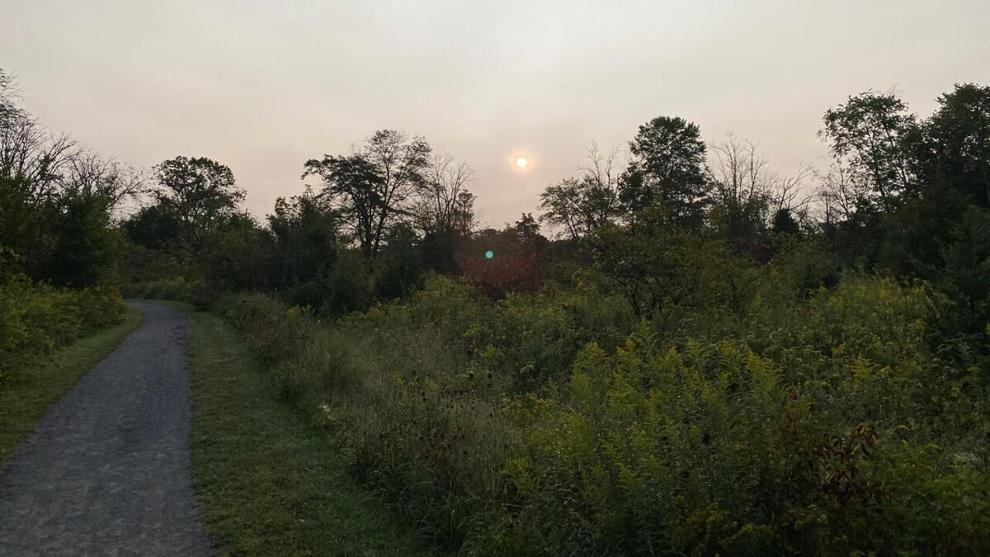 That doesn't happen often, but it did happen a couple of weekends ago.  You may have even seen the air quality alerts on WFMZ.com or on the WFMZ weather App. 
Ryan saw the bad air quality firsthand: "I was driving home and I was like oh, it's hazy outside...it was particle pollution."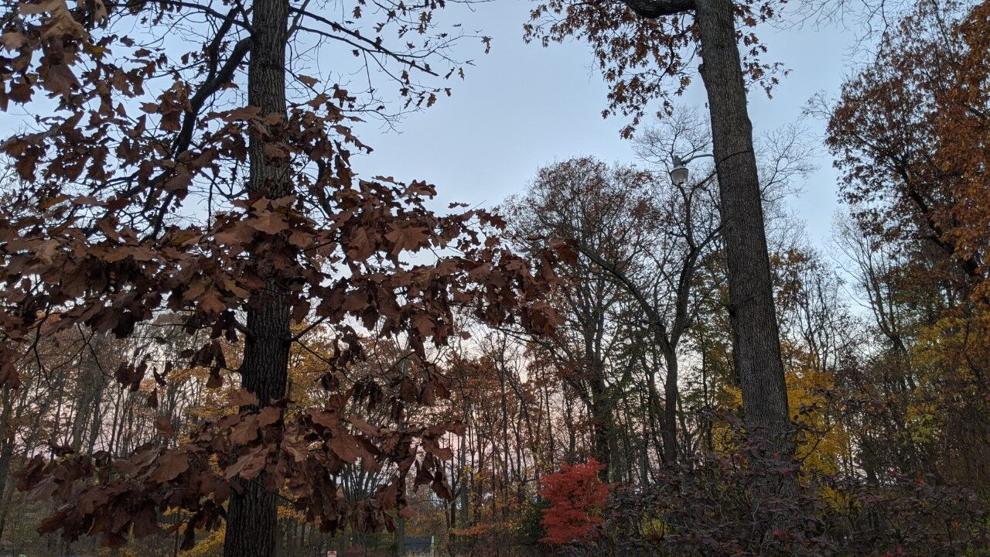 Vehicles are one source of particle pollution.
"If there are more cars on the roads, that's just adding more emissions and you're going to naturally produce more pollution," says Ryan.
There are also other ways for little particles to build up in the air on days when air doesn't move much. 
Besides industrial sources, your fireplace could be one. Wood-burning likely led to bad air quality in the Lehigh Valley a few weeks ago. The air quality was at its worse in the morning hours when it was chilly.

The air quality alerts that weekend were for orange pollutant levels. While those pollutant amounts do trigger air quality alerts, don't worry about "Code Orange" pollutant levels unless you have severe respiratory issues. Or, if you recovered from COVID-19 and still have reduced lung function.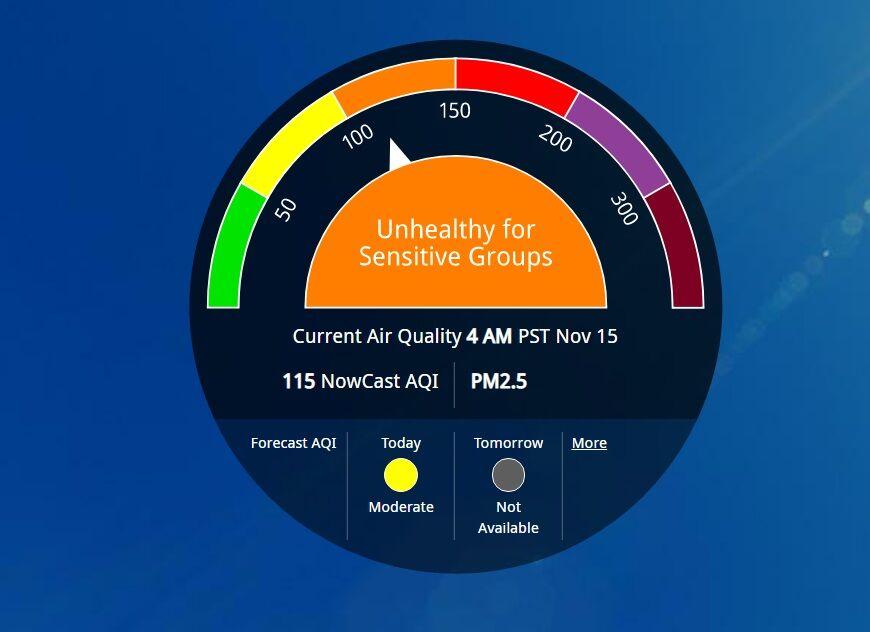 Now, everyone should be concerned about air quality if it's ever worse than orange pollutant levels.
According to Ryan, once we get from Code Orange to Code Red, regardless of whether you have pre-existing conditions, you may notice some breathing effects and the scale just increases from there.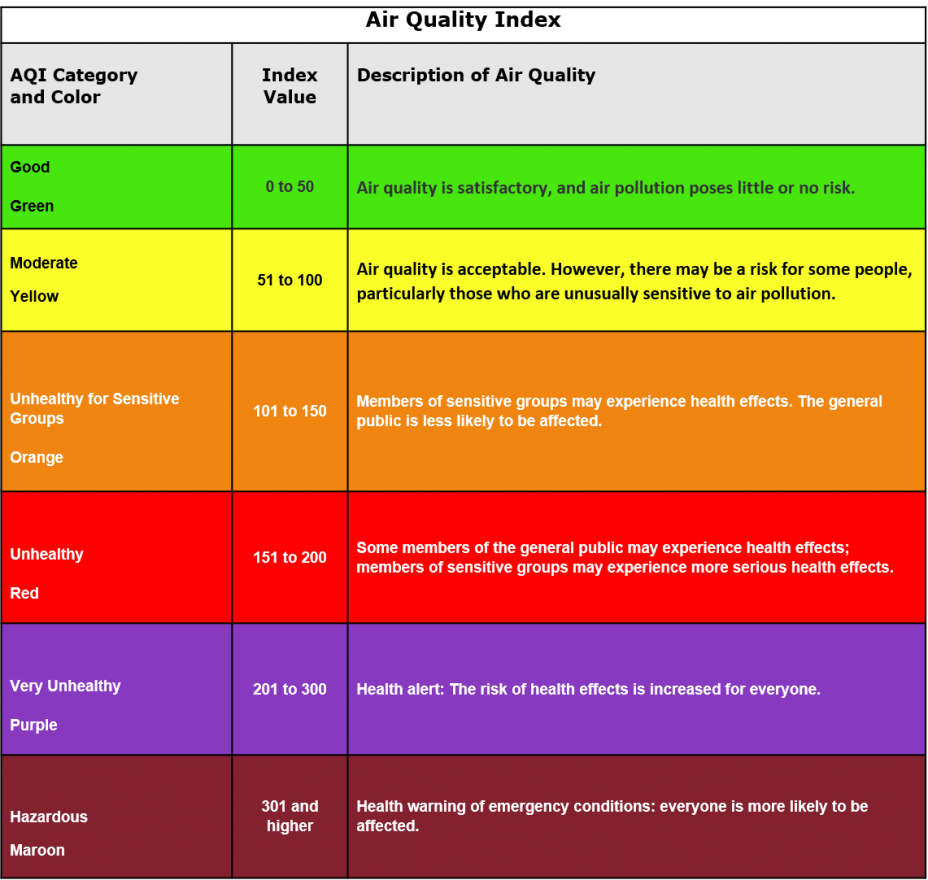 It has been a long time since the Lehigh Valley has seen Code Purple pollutant levels, since 2003 to be exact. 
The Lehigh Valley hasn't had one of those bad Code Red air quality alert days since 2012.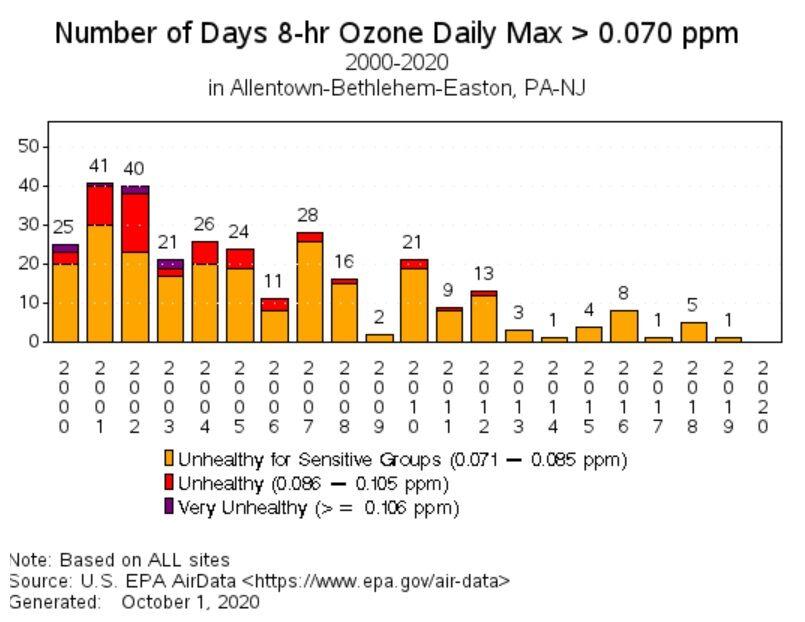 Ryan says "it's a major environmental success story that we've been able to clean up our air in terms of ozone pollution and particle pollution over the past 20 or 30 years."
While particle pollution is the cause of bad air quality in the winter, ground-level ozone is what causes bad air quality in the summer.  Bad ozone is made when strong sunlight hits pollutants. 
Despite the Lehigh Valley having its seventh hottest summer on record in 2020, there were not any air quality alert days this past summer.
Part of that had to do with the stay-at-home orders and less traffic on the roads. In fact, you can see the difference if we look at pollutant levels in some Marches before: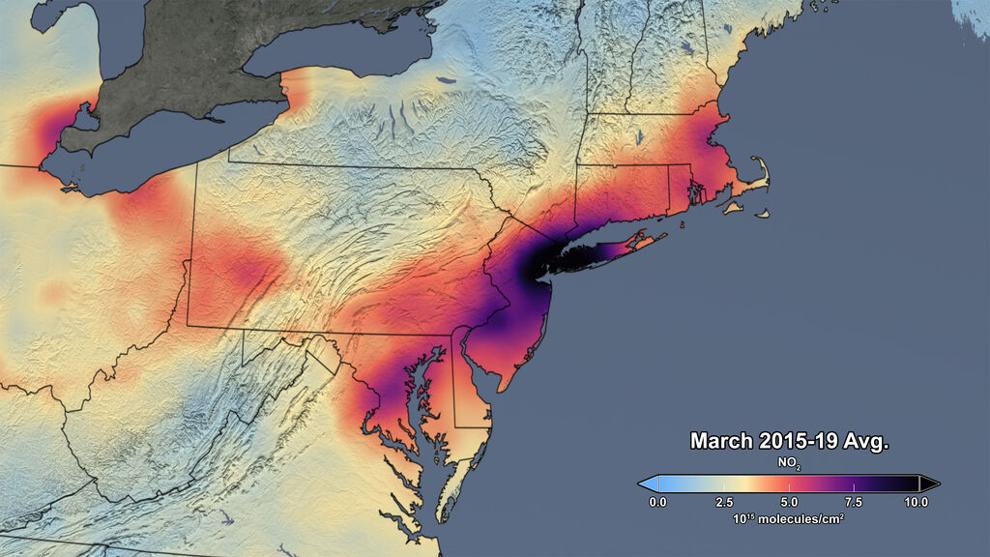 Compare that map to the one from March 2020: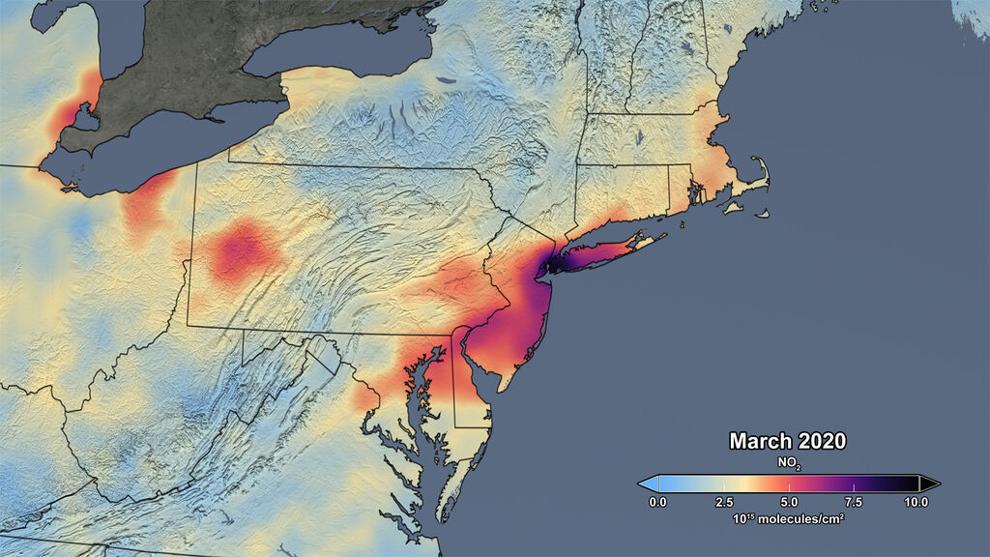 Those maps show the amount of nitrogen oxides in the air over Pennsylvania and New Jersey.  The main source for these pollutants is transportation.  When strong sunlight in the summer hits those pollutants, they can transform into ground-level ozone.
Aside from less traffic in 2020, air pollution regulations have really helped our air quality over the years.
"It does make everyone that works in this air quality field feel good that we are successful—we're making great progress.  But, the work isn't finished."