READING, Pa. - With funding from an anonymous donor and food donations from Helping Harvest, Berks Encore is making it its mission to make sure no seniors go hungry during the coronavirus pandemic.
"What our goal is, is to get food to the food insecure in our community who are affected by this crisis, as we all are," said Julia Becker, Berks Encore's director of business development.
A group of volunteers started packing emergency food boxes at the Santander Arena this week.
"Both my parents are living in senior living facilities and I can't visit them right now," said Lisa McCallister, one of the volunteers. "This is a way I can give back and help the community."
Volunteers started delivering those boxes in the community Tuesday.
"I think we had 11 different deliveries that we made," Dave Nowotarski said.
Nowotarski and his wife usually deliver for Meals on Wheels. He said this time was a little different.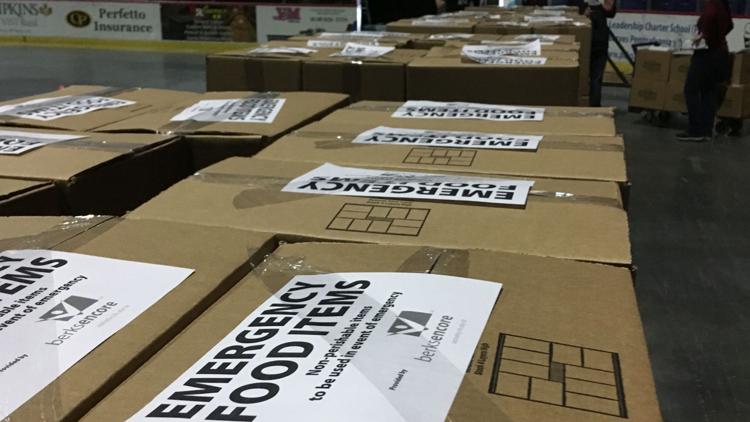 "We're taking actually a box [that] weighs about 20 pounds with different types of non-perishable items," said Nowotarski.
Meals on Wheels recipients received the boxes first, but Becker said the food boxes are being offered to other organizations' home delivery clients in Berks County as well.
"We are trying to reach all the seniors in our community who need food, regardless of whether or not we serve them," said Becker.
Berks Encore said it's grateful to all the organizations that came together to make this possible and, of course, the volunteers. They're hoping to be able to do another food drive and delivery down the line.