SOUTH WHITEHALL TWP., Pa. - Local doctors, nurses, and first responders are getting some necessary coronavirus supplies with help from the community.
Home Depot is donating face masks to Cetronia Ambulance, Lehigh Valley Health Network, and St. Luke's University Health Network.
Thousands of N95 masks are going out to all the hospitals and EMTs that are in dire need of them right now.
The retailer's effort was made possible through Upper Macungie Township fire marshal Grant Grim, who helped organized it.
Cetronia says the masks are appreciated.
"These masks are sorely needed for our first responders who are the first line of defense against COVID-19. And we are incredibly grateful to have the Home Depot be so generous with the first responders and the health care community in general," said Larry Wiersch, CEO of Cetronia.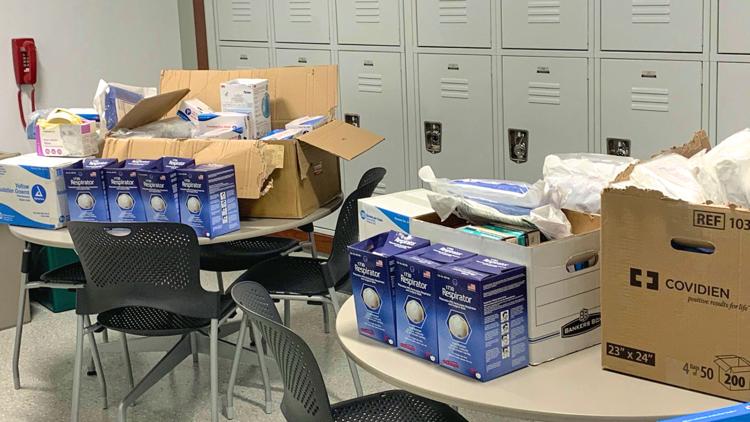 Cedar Crest College's School of Nursing also donated supplies, including masks, gloves, and isolation gowns, to LVHN and St. Luke's Allentown campus
Both health networks sent statements saying they are grateful for the community's generosity in helping to keep everyone safe.