PALMER TWP., Pa. - Palmer Township may ease up on some restrictions to help businesses rebound from coronavirus shutdowns and restrictions.
The board of supervisors did not propose specific policies at Monday's meeting, but temporary measures such as allowing more outdoor dining were suggested.
"I don't know about all the small restaurants, how they're going to make it," Supervisor Jeffrey Young said.
Even when indoor seating is permitted, he said spacing requirements may cut half of the available space. Young said tents or additional outside seats could help restaurants survive.
"We should be doing anything we can do, not just for restaurants, but for all businesses," Supervisor K. Michael Mitchell said.
Board Chairman David Colver suggested temporarily allowing more street-level advertising.
"We have to back off with the signage (rules) for a little bit," Colver said, suggesting that sandwich-board style signs outside businesses could help customers know when commerce is back.
No action was taken Monday, but the board will consider options in the future. The supervisors, including Ann-Marie Panella and Robert E. Smith, were unanimous in agreeing to find ways to help businesses rebound.
Palmer had its first virtual public meeting Monday. The township held in-person meetings until April 14 but has gone to Zoom.
Colver swore in two masked men as new police officers.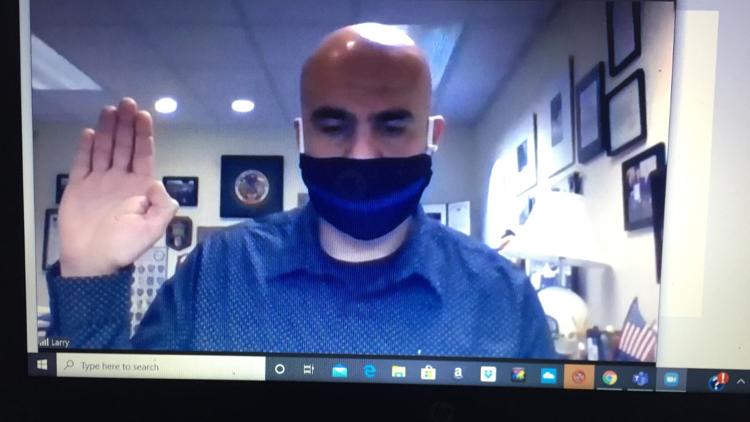 Dinu Dermargosian will be a full-time officer and Maurice Burton joined as a part-timer. The two were in the township police department, wearing masks and practicing social distancing.
Police Chief Larry Palmer said the swearing-in, even done online, was a big deal for the new officers.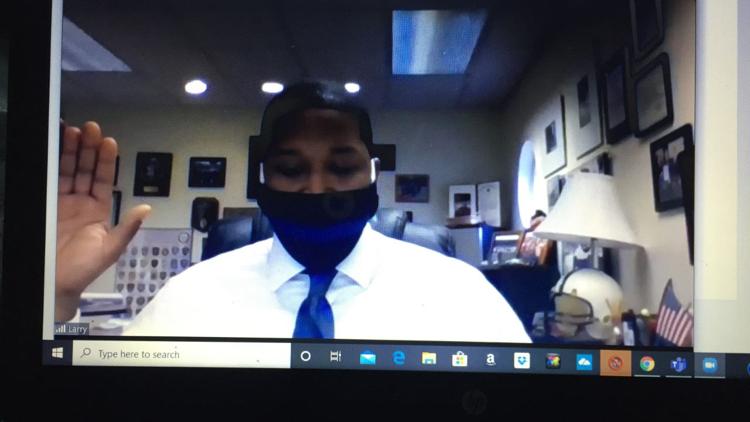 "These two guys were no less nervous than if they were standing before the board and the crowd," he said.
In other business, Palmer will allow the Bushkill Stream Conservancy to cross township land as it works to improve the waterway.
Township Manager Robert Williams said the conservancy will work to improve water quality, wildlife habitat and the stability of stream banks. At the suggestion of Solicitor Charles Bruno, the agreement is conditional upon the conservancy providing the township with insurance in case of any work-related problems.
The conservancy promotes the conservation and enhancement of the Bushkill Creek Watershed, according to the group's website.
The township will also seek a matching grant for work at Penn Pump Park that will cost about $278,000. Colver said the township will put up $139,356 of the cost. Last summer, the park was closed on weekends after being overrun by out-of-town visitors, some who came by bus.
After the supervisors met, they went into a private session to discuss three undisclosed items involving litigation.