WYOMISSING, Pa. - Reading Hospital has received a sizable donation of personal protective equipment for use in its treatment of patients with the coronavrius.
The Reading Chinese Association on Wednesday turned over 9,600 surgical masks, 300 N95 masks, and 4,000 pairs of latex-free gloves at the hospital's donation drop-off site at the Knitting Mills in Wyomissing.
"Medical staff and first responders risk their lives to save ours. This is the least what we can we do to support them," said Changfa Yang, the association's president. "In addition to the donation to Tower Health, we will also donate thousands of surgical marks and medical gloves to local police stations, fire stations, EMS, and other medical clinics."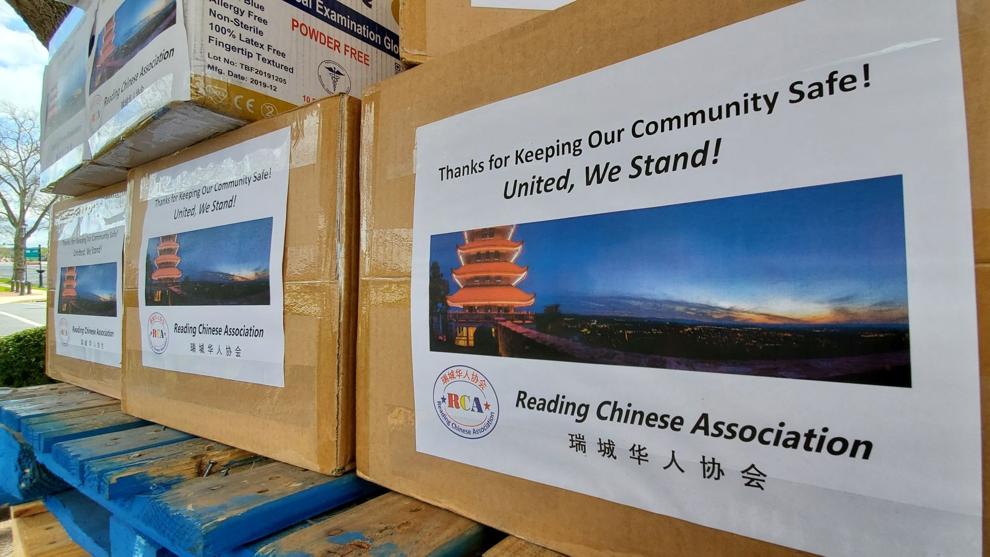 The nonprofit organization also donated 80 N95 masks to Reading Hospital Rehabilitation at Wyomissing and 120 N95 masks to Respiratory Specialists in Spring Township.
Reading Hospital said it promises to put the much-needed equipment to good use.
"The donation of this PPE from the Reading Chinese Association will ensure the safety of our frontline staff as they provide lifesaving care to our patients," said Mark McNash, Tower Health's vice president of support services. "We continue to be humbled by the support and generosity of the community as we all navigate this difficult situation together."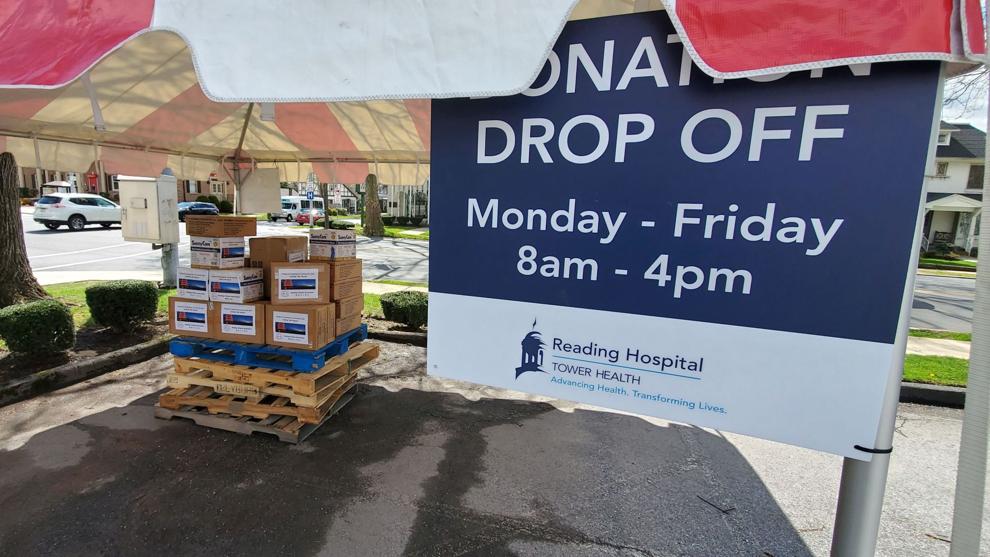 Reading Hospital continues to accept donations of PPE from the public. It's drop-off site at Penn Avenue and North Park Road in Wyomissing is open weekdays from 8 a.m. until 4 p.m.
As of Wednesday afternoon, Berks County had 416 positive cases of COVID-19, according to Pennsylvania health officials.
Eight people who tested positive for the virus have died in Berks County, although three of them lived elsewhere, according to the coroner.