READING, Pa. - West Reading-based Tower Health has opened its sixth COVID-19 assessment site, and it's the health network's first one to be located in Berks County.
Tower Health announced Tuesday that it has dedicated its urgent care center at 1212 Liggett Avenue in Reading's Oakbrook neighborhood exclusively to dedicated exclusively to COVID-19 assessment and screening.
"We realized we needed to open a site that was closer to where the people of the city of Reading and surrounding area could access easily," said Dr. Charles Barbera, Tower Health's vice president of pre-hospital and unscheduled care.
It's now one of six such sites the network has opened in its southeastern Pennsylvania footprint in an effort to ease patient access to testing while keeping those with respiratory illness out of the hospitals and physician offices.
Barbera said they are not testing sites and that no testing actually happens there. They are assessment sites designed exclusively for people who show possible symptoms of respiratory infection.
"Having a test is not a cure," Barbera said. "There are still strict criteria for who gets tested and who doesn't."
Tower Health said it is still encouraging its patients to be screened by their physician and get a prescription for testing prior to visiting one of its six sites.
Those without a prescription can still go to one of the locations, but officials said they will be subject to the required assessment by the urgent care staff to determine if testing is appropriate.
Presently, Tower Health said the COVID-19 assessment sites are screening only those who have a fever and/or symptoms of acute respiratory illness (e.g. cough or shortness of breath) and at least one exposure risk factor, including:
Close contact with a confirmed COVID-19 case
Any international travel within the last 14 days
Any domestic travel to highly affected areas, especially for persons who attended a mass gathering (e.g. a conference)
Is at risk for severe disease (age>50 years, chronic medical conditions)
Resides in a congregate setting (e.g. long-term care facility, shelter, group home)
Is a healthcare worker
Requires hospitalization for symptoms
Is presenting with progressive acute respiratory illness with no apparent cause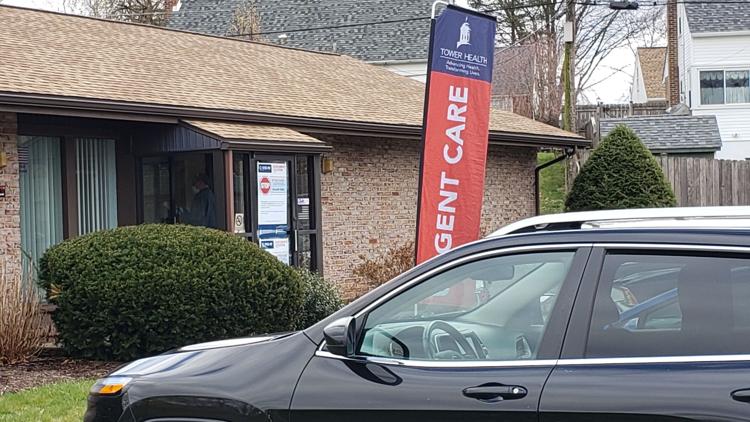 The Liggett Avenue location is open from 8 a.m. until 5 p.m.
The other assessment and screening sites are open from 9 a.m. until 9 p.m. They are located at:
10050 Roosevelt Boulevard, Philadelphia
215 Lancaster Avenue, Malvern, Chester County
930 West Street Road, Warminster, Bucks County
1050 East Philadelphia Avenue, Gilbertsville (Douglass Township), Montgomery County
580 West Germantown Pike, Plymouth Meeting, Montgomery County
Meantime, Barbera said his team has been monitoring the worldwide situation of hospitals being filled to the brim. He said Tower Health and its flagship hospital, Reading Hospital, are already in the planning stages, just in case.
"We are evaluating alternate plans so that if there were a time where our supplies or bed capacity became limited that we would have alternate plans in place to make sure we can care for our community," said Barbera.