WEST READING, Pa. - The ongoing COVID-19 crisis has prompted Tower Health to begin furloughing approximately 1,000 of its full-time employees, the Berks County-based health network announced Tuesday.
Tower Health said the furloughed workers fill a range of support, administrative, and technical roles across the seven-hospital system, with clinical staff involved in the direct care of coronavirus patients not being impacted.
"This decision has been extremely difficult," Therese Sucher, Tower Health's executive vice president and chief operating officer, said in a memo to employees. "Every employee at Tower Health is critical to fulfilling our promise of Advancing Health. Transforming Lives, and we regret that these extraordinary circumstances have forced us to take these measures."
The furloughs come amid the pandemic's significant impact on healthcare providers across the country, including Tower Health, which said it has experienced a 40% to 50% decline in revenue, along with increased expenses related to its COVID-19 response.
Tower Health said it has had to suspend all non-urgent and elective services; close many of its outpatient facilities, departments, and clinics; and postpone many internal projects to allocate resources to virus-related needs.
The health network detailed a number of steps it is taking to support the furloughed workers:
Impacted employees will have access to all their accrued earned time off (ETO) and income protection time (IPT) that can be used during the furlough period.
For furloughed employees covered under a Tower Health benefits plan, coverage will be maintained during the furlough period.
Furloughed employees may be placed into a system-wide labor pool and offered alternative work assignments based on their experience and skillset as needs within the organization arise.
Tower Health will not contest any employee's application for unemployment benefits, as long as the employee remains available for recall and does not turn down a work assignment(s).
"We understand how difficult furlough may be for our impacted employees and their families," Sucher continued in her memo. "We do believe this furlough will be temporary and we look forward to the return of regular operations as soon as is safely possible."
Tower Health has seven acute-care hospitals in its system, including the flagship Reading Hospital in West Reading and Pottstown Hospital in Montgomery County.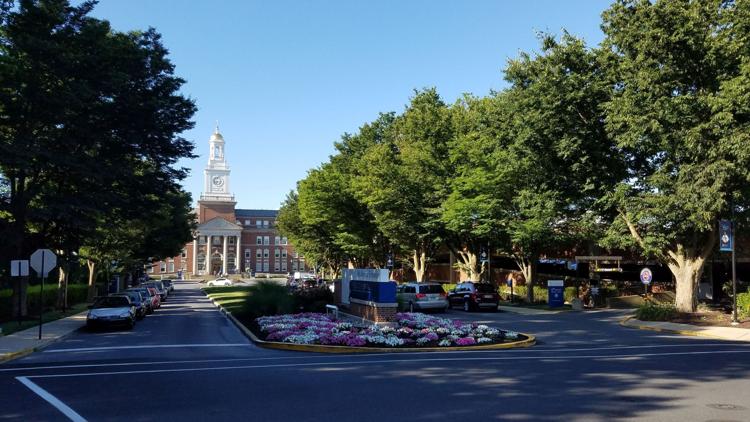 The health network has long been one of Berks County's largest employers, alternating with East Penn Manufacturing for the top spot. As of 2019, it employed 7,592 people in Berks, according to the Greater Reading Chamber Alliance. That number represents more than half the health network's workforce.