POTTSVILLE, Pa. - D.G. Yuengling & Son Inc. is offering support to some of those impacted by the coronavirus crisis.
The Pottsville-based brewing company has committed $100,000 to relief efforts in Pennsylvania and the 21 other states where its beer is sold.
Some of the money will support the Gary Sinise Foundation and its Emergency COVID-19 Combat Service campaign to help people on the front lines of fighting the pandemic.
Yuengling is also a founding donor of the Pennsylvania Restaurant & Lodging Association's (PRLA) newly established Hospitality Assistance Response of Pennsylvania (HARP) fund, which supports hospitality workers, including restaurant staff, servers and bartenders, who have been financially impacted by the statewide shutdown of their businesses.
"For nearly 200 years, we have survived a number of highs and lows throughout our nation's history," said Wendy Yuengling, the brewery's chief administrative officer and a daughter of owner Dick Yuengling. "We have learned that the best way to get through tough times is to stick together and support one another."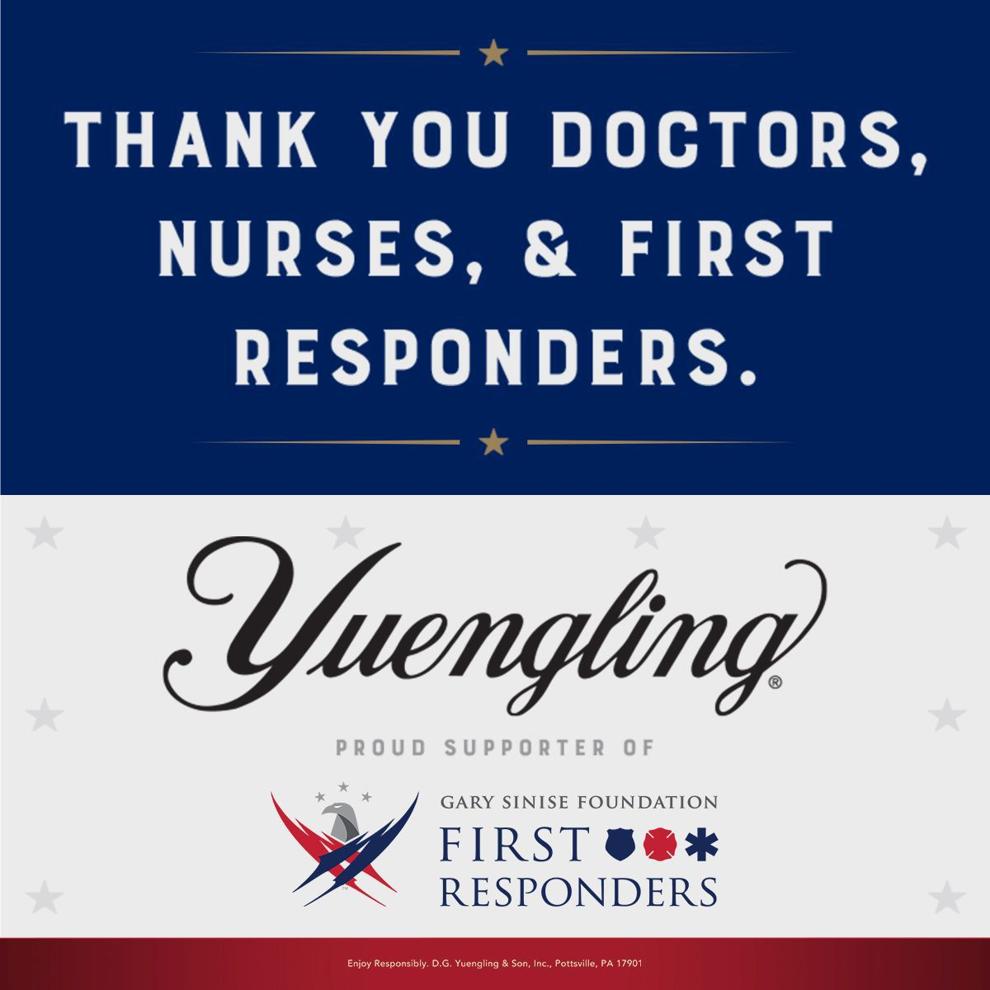 Yuengling said the brewery's donation to the Gary Sinise Foundation's fund will go exclusively toward providing grants to first responders within Yuengling's 22-state footprint. Those grants will assist first responders, especially those within volunteer organizations that have limited resources, in buying the personal protective equipment (PPE) and gear they need when answering COVID-19 service calls.
"Just as our first responders and all of those on the front lines are working so hard to protect us, we want to do everything we can to protect and support them," said Elizabeth Fields, the foundation's chief operating officer.
Yuengling will match online donations made to the fund, up to $45,000.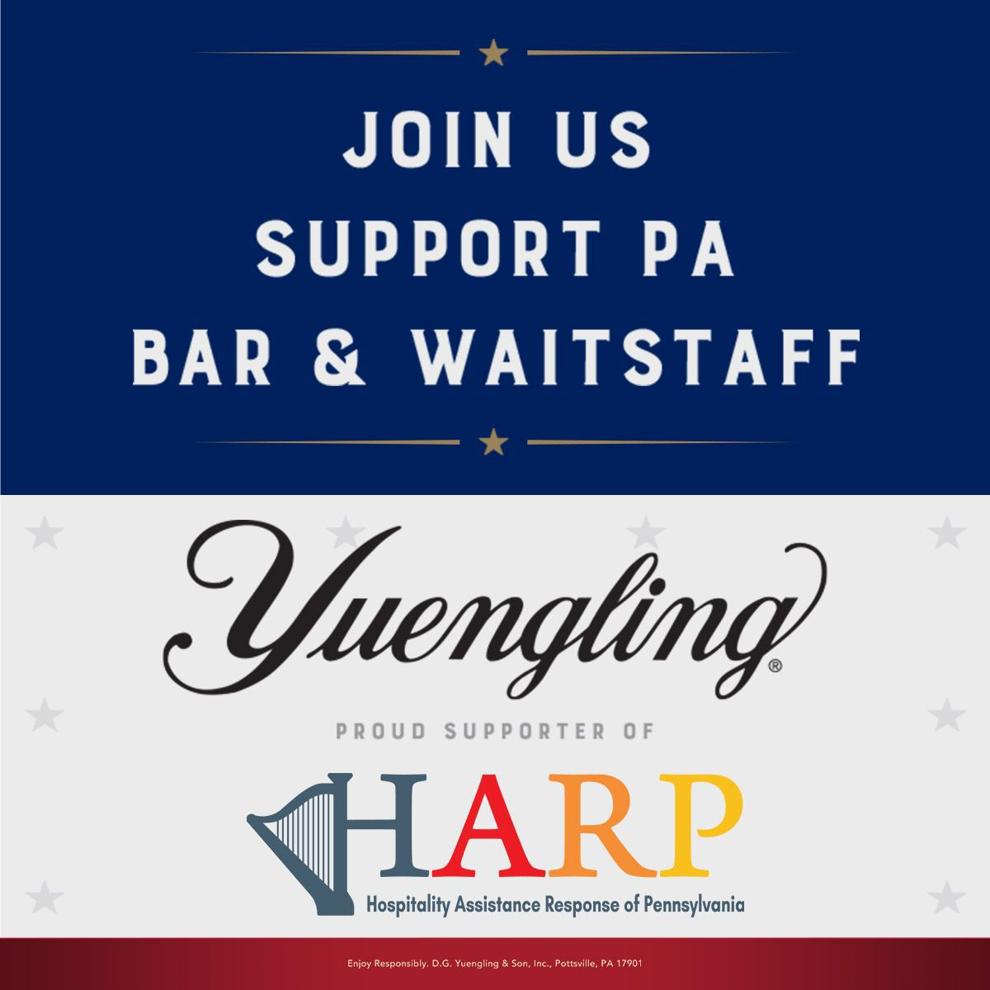 The brewery said its donation to the Pennsylvania Restaurant & Lodging Association's HARP fund will provide immediate assistance to front line employees of the state's hospitality businesses.
"Pennsylvania's hospitality industry has been hit hard by the coronavirus pandemic and our employees are experiencing significant hardships as a result," said John Longstreet, PRLA's president and CEO. "HARP was created to swiftly provide financial assistance to those individuals who have been impacted COVID-19."
Individuals who would like to contribute to the fund can do so by donating money online.