Along the banks of the Tulpehocken Creek in Berks County, there's a kind of peace you don't find just anywhere. It's the kind of peace Tommy Dunston has been in search of for a long time.
"That's fly fishing in my book," Dunston said. "You can stay here an hour. You can stay here all day. It doesn't make any difference."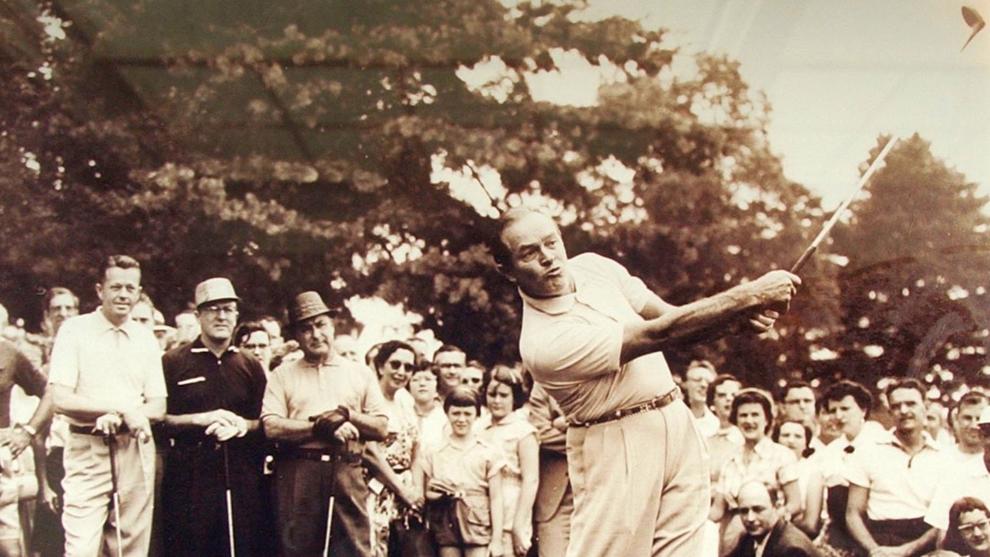 Before fly fishing, it was golf. Dunston started as a caddy when he left high school, turned pro and even played a few rounds with Bob Hope. He has many life stories to share, but there's one he didn't talk about for more than 50 years.
"It is what it is," Dunston said. "I'm just the one who lived to tell the story, and I'm telling it."
He said telling it feels therapeutic now. It all started the day he landed in Saigon.
"When I landed in Saigon and I got out of that plane, it was, 'Oh, I made a mistake.' You could just smell it. You could just feel it," Dunston recalled.
Drafted into the Army when he was 21, Dunston did two tours. He was stationed with the First Infantry Division's artillery unit. He drove ammunition up and down Route 13 in Vietnam, or as American soldiers knew it: "Thunder Road."
"I got hooked into that part, driving an ammo truck up and down [Route] 13, which wasn't the safest job in the world," Dunston shared. "It was only you and another guy who called shotgun sitting in the truck, and it was not secured, OK, so it was kind of like a pretty tough run."
He also spent time as a forward observer, which is one of the military's most dangerous jobs. There's a saying: "The average life expectancy of a forward observer is less than 10 minutes." It was no different in Vietnam. He was assigned to the canons next and was a gunner on the 105 howitzer.
"The canon weighed 5,000 pounds and had split trails on it, and when it fired, it was a big recoil, like a big boom, and we didn't have ear plugs," Dunston said. "We didn't have nothing. They didn't give us nothing."
It's the job he was working in 1967. That August, Dunston remembered getting hit from all sides as they moved north to an airstrip called Quan Loi. It was in the middle of the Michelin rubber plantation. Late in the afternoon on Aug. 7, his unit got the call to move forward again. Dunston said the timing felt unusual. They never moved that late in the day. He knew they wouldn't have time to secure their position by nightfall.
"We are in An Loc. We're in the Iron Triangle, between Cambodia and Laos, and no trucks, monsoon and the piggybacks way back here with all the bullets, and it's like, 'Oh, we're going to get dusted tonight,'" Dunston recalled. "This is a bad place. It was a tunnel complex. We knew it was there."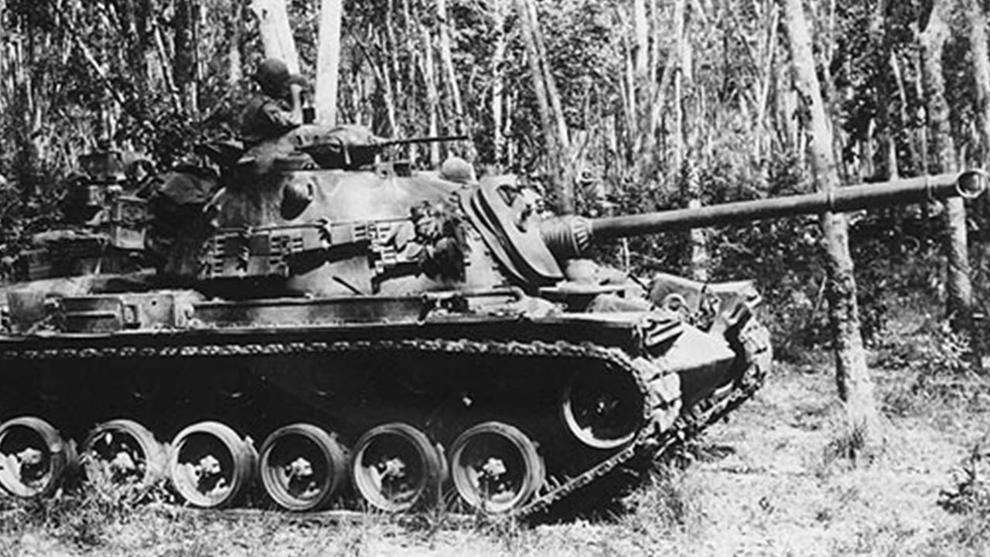 Dunston's unit was overrun and hit by a simultaneous rocket, mortar and ground attack. When Viet Cong took out the perimeter, Dunston stayed with the gun and fired at his attackers at nearly point-blank range. The fighting went on into the night, and so did the rain.
He started with 100 rounds of ammunition, and when it was over, four bullets were left.
Out of the six soldiers on the gun, only two made it through the night. Dunston was one of them.
"I had three bullet holes in my shield right here. That was half-inch steel. It was an AK-47," Dunston explained. "I felt the frack metal hit me in the side of the face. This was like 3 in the morning, but they did hit the shield three times and I'm still here. Didn't hit me."
He watched as the choppers picked up the dead and wounded, and then again, when they brought in replacements. It was then he knew they were being left there for another night.
A month later, Dunston left Vietnam. Coming home was not what he expected.
"Coming home was the worst part of the war," he shared. "It really was, and I'll say it to this day."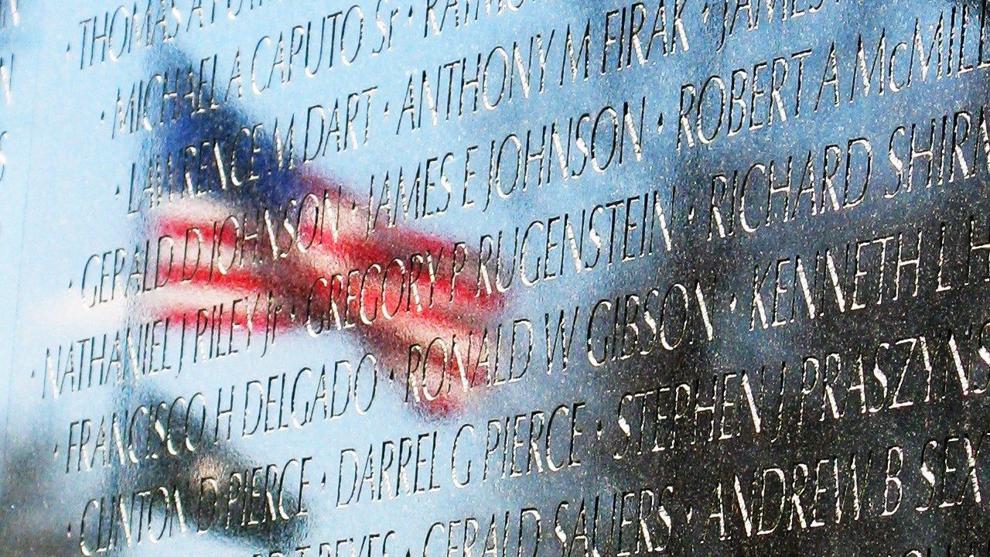 There was no hero's welcome. He was told to change out of his uniform and into civilian clothes so no one knew where he had been. Decades passed, and a visit to the Vietnam Veterans Memorial in Washington, D.C., in 1984 brought Dunston to his knees. When he got back to Berks County, the VA set him up with a counselor.
"And he said what you're doing is you're holding up everything. You got a vacuum breaker inside your brain and you have everything stopping it and you got to get the vacuum breaker released," Dunston said, "and tell people the story, and if they don't wanna listen, go tell somebody else, and he gave me the attitude of 'OK, don't be ashamed of it anymore. You're ok now.'"
A day this fall, Dunston put on his old uniform, the one with the Bronze Star with valor. He told us his story, not just of the sacrifices and the one that earned him the medal, but a story of brotherhood, of unbreakable bonds. He's now free from the hold the war had on him, free to be the hero he always has been.