BERN TWP., Pa. - A head-on crash that injured four people closed a stretch of Route 183 in Berks County for more than an hour Monday morning.
The crash happened in the area of Hilltop Road in Bern Township shortly before 9 a.m., when a car traveling south on Route 183 drifted over to the northbound lane and into the path of an oncoming minivan, police said.
While the investigation is ongoing, the police said it appears that the driver of the car may have fallen asleep at the wheel.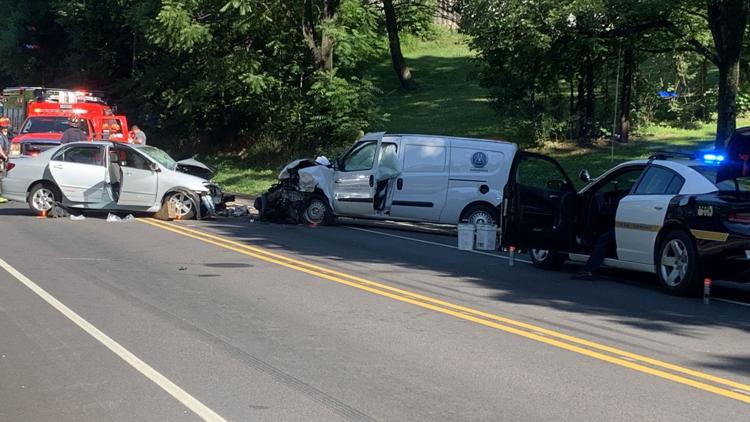 The car's driver and two passengers were transported to the trauma center at Reading Hospital for treatment of their injuries; the driver of the minivan went to Penn State Health St. Joseph Medical Center, police said.
The names of those involved have not been released.
Route 183 was closed between Hilltop and Palisades Drive until approximately 10:20 a.m.