MOHNTON, Pa. - In a cruel twist of fate, a fire ripped through a part of Berks County firefighting history.
"You could see some tears. You could see heartache in people's faces," said Tammy Szilli, the president of Mohnton Fire Company.
A three-alarm fire gutted the social quarters of the Mohnton Fire Company early Thursday morning. Officials said the fire started in the bar, and that no one was inside, or hurt.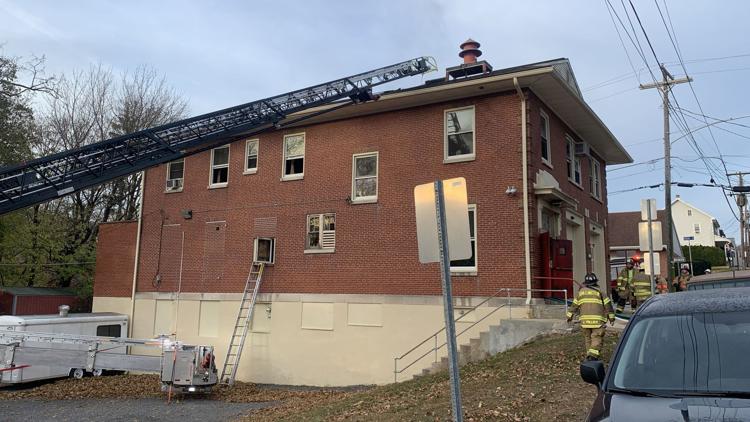 Investigators said the building suffered around $500,000 in damage and that the fire appears to be accidental.
Officials struck the third-alarm to get the flames knocked down in the nearly 100-year-old building.
"Sad. I'm at a loss for words because I'm sad," said Szilli. "There's a lot of work that went into maintaining the building, making improvements, things like that."
Photos show the social hall, which once housed fire trucks from yesteryear and the memories of days and nights club members spent having fun.
"Grab a bite to eat, hang out, maybe watch a game or a shoot a game of pool, something like that," said Szilli. "There's a lot of loss, a loss of history here with some of the memorabilia and stuff."
For the firefighters, many of whom are members, it was one of the most difficult fires they ever had to put out.
"The main thing is the safety of everyone as well as putting out the fire. Everything else kind of goes in the back of your mind a little bit," said fire Chief Josh Keller. "After the fire is out, that's when it really hits home."
Investigators have not yet identified the cause.