READING, Pa. - Members of Albright College's classes of 2020 and 2021 will be awarded their diplomas during a pair of in-person commencement ceremonies this spring.
The school also announced Tuesday that it will commemorate the 30th anniversary of Pennsylvania Lt. Gov. John Fetterman's 1991 graduation from Albright by awarding him an honorary doctorate of humanities.
"John's integrity, resilience and focus on helping people succeed make him a perfect role model for students," said Jacquelyn S. Fetrow, the college's president. "We are honored that he also intends to take time for conversations with our seniors and learn more about the students of today."
Fetterman, who was born in Berks County in 1969, played on Albright's football team and earned his bachelor of arts degree in business administration.
"I'm honored and excited to return to my alma mater and share my experiences with this generation of graduates," Fetterman said. "So much has changed about me and about the world since I last walked around this campus."
Fetterman turned to politics after earning a master's degree in public policy from Harvard University's Kennedy School of Government. He served for 12 years as the mayor of Braddock, a borough near Pittsburgh, before becoming Pennsylvania's 34th lieutenant governor. The Democrat recently announced his bid for one of the state's two U.S. Senate seats.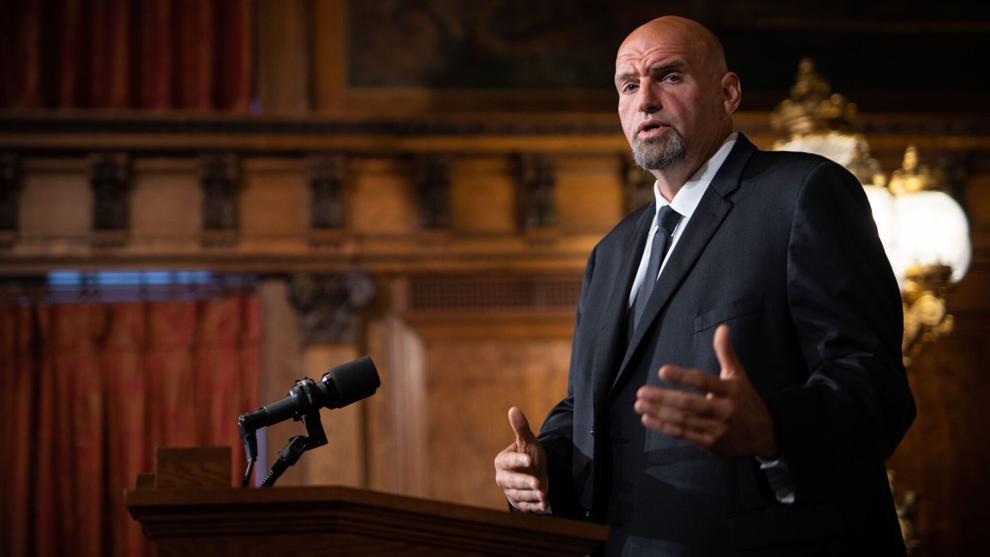 "I'm looking forward to meeting with students and hearing their concerns for our future," Fetterman said. "It has never been more important to involve young people in the political process."
Albright will hold its commencement ceremonies at the Santander Arena in downtown Reading on Sunday, May 30. 
"Graduates have made it clear that they overwhelmingly wish to take part in an in-person Commencement ceremony, rather than a virtual ceremony, to celebrate their accomplishments," Fetrow said. "Albright's ceremony plans are designed to best protect our entire community, including graduates, while meeting state guidelines."
Albright said it plans to announce additional details next month, but as of now, the college said the graduates' family members will not be permitted to attend the ceremonies because of the COVID-19 pandemic restrictions.
Both events will be streamed lived on Albright College's commencement website.