LOWER ALSACE TWP., Pa - For some musicians, shows can blend together over time, but for Alex Meixner of the Alex Meixner Band, he remembers his last one just like it was months ago, because it was.
"The last gig that my band had was on March 6 in Wellington, Florida, for a Marchtober event," Meixner recalled, "and then we proceeded to lose all the rest of the spring and pretty much all of the summer."
But, some of the summer will be saved, as the Allentown native and his band will take to the stage at the Reading Liederkanz in Lower Alsace Township on Friday night.
"We are limited to 200 people, and it will be very strictly maintained to all the COVID-19 restrictions so everybody will be socially distanced," Meixner said. "Everybody will be wearing masks."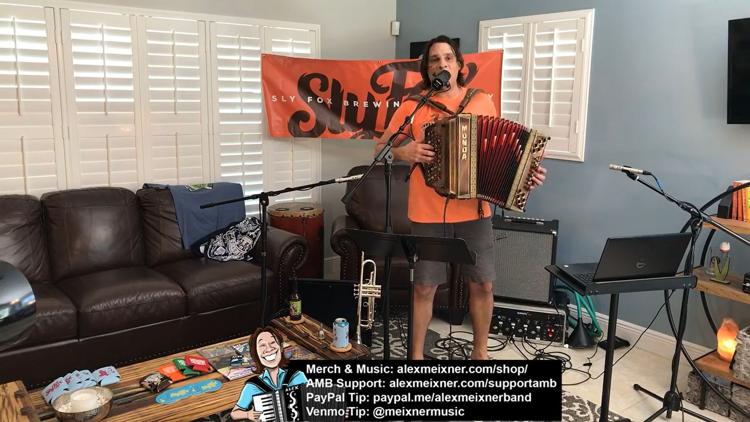 Before this, like many musicians, he's been getting creative at home and performing online for his fans on YouTube and Facebook.
"When you're used to playing with a full band and playing for a few hundred or thousand people and you don't have that reaction, ya know, the everybody make some noise, and there's crickets, because they're just watching at home, you have to move from a different angle," said Meixner.
As he prepares to step beyond the quarantined screen of an at-home performance, perhaps some new tunes will be debuted, as he and the band have been working on new music.
"My band and I have all been working remotely on recording projects," said Meixner. "Did a few live streams from my home, as well as I've been taking the recording and putting it up on Patreon."