MUHLENBERG TWP., Pa. - Amazon appears to be preparing not one but two massive buildings in Berks County to join the company's vast network of fulfillment centers, and it didn't come about because of political prodding, tax breaks or any other often-used technique to lure a big business name.
"Amazon decided on their own they're going to come here," said state Sen. Judy Schwank. "It totally upended what we are used to in terms of economic development. [It's] very refreshing."
Berks did not have to entice Amazon, because representatives for the area said the county was already prepared.
"They are reusing an existing site, so rather than using open space and having to take up more land, we are using a vacant warehouse and putting a new business in there," said Schwank, whose 11th District includes Muhlenberg Township.
The location is a warehouse at 1002 Patriot Parkway in Muhlenberg Township, just north of FirstEnergy Stadium and the Carpenter Technology complex, where signs with the Amazon logo have gone up.
"We're happy with that location because it's mostly industrial and commercial traffic, so they can be guided out without going through any residential areas," said Mike Malinowski, the chairman of the township's board of commissioners.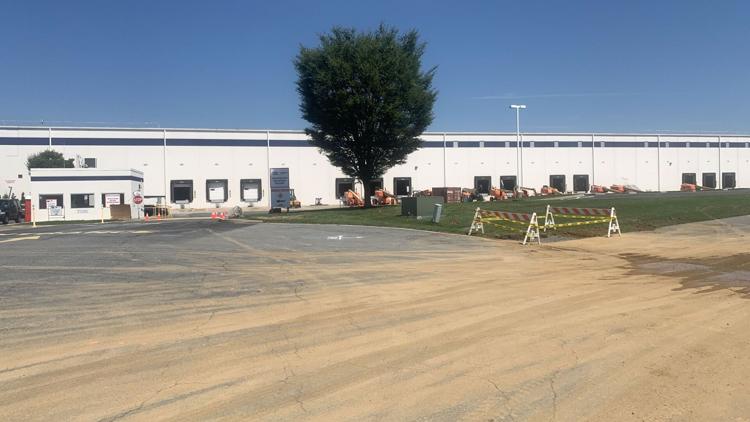 Does a new business there mean more business expansion elsewhere in the township?
"You look at the old Fairgrounds Square Mall," Schwank said. "They've torn down most of the unused space, but maybe there's some possibilities there or the old Kmart building."
As the potential for more business opportunities in the township are considered with Amazon, the township commissioners said they are just pleased they're getting a tax boost that's needed even more during the pandemic.
"Now this is a big jump in that we're estimating close to $400,000 in permits that we'll get out of this development," Malinowski said.
Amazon has not yet commented on its plans for the site. Company representatives are expected to visit the township building in September to finalize their plans.
"As soon as they're ready to go and they can comply with the things that they're requesting that might be different than our ordinances, we get them up and running as soon as they want to," Malinowski said.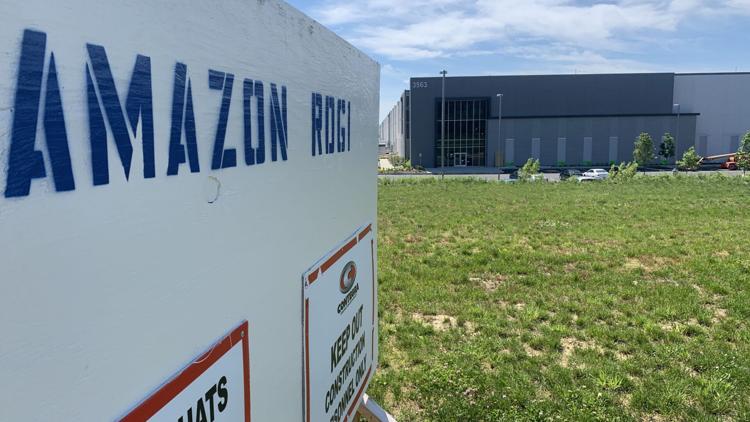 The Muhlenberg site would be Amazon's second in Berks County. The company revealed in June its plans for a fulfillment center near the Shartlesville interchange of Interstate 78 in Upper Bern Township. That facility, according to a company spokeswoman, is expected to open later this year or early next year and create more than 2,000 full-time jobs, with a starting hourly wage of $15.
Amazon already employs more than 10,000 full-time workers at its facilities across Pennsylvania.