WASHINGTON — Forty years after passenger trains stopped rolling out of downtown Reading, Amtrak is providing additional details about its plan to restore service to Philadelphia and beyond.
Amtrak has dedicated a special webpage to the proposed line, which shows that its trains from Berks County would continue past 30th Street Station in Philadelphia to Penn Station in New York City.
"The proposed route will add frequencies along the Northeast Corridor between New York City and Philadelphia and connect Reading to Philadelphia," Amtrak said on the page.
Amtrak added that the new route would also connect more than a dozen universities and more than 50 Fortune 500 companies.
Trains would travel roundtrip between Reading and midtown Manhattan three times each day, with one-way travel time being 2 hours and 55 minutes. 
A train ride from Reading to Philadelphia would take 1 hour and 37 minutes, with proposed stops in Pottstown, Phoenixville, King of Prussia, and Norristown.
Amtrak said the line would generate $54 million for the economy each year. That's on top of $1.8 billion in one-time capital investments.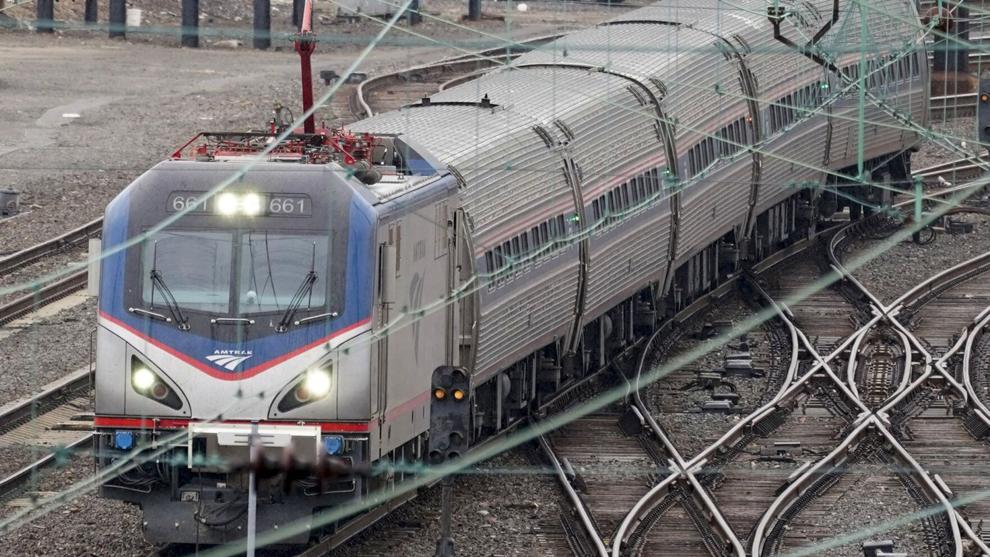 The Reading-Philadelphia-New York City proposal is part of Amtrak Connects US, a larger plan to grow rail service over the next 15 years by adding new routes and improving existing ones across the country.
Restoration of train service between Reading and Philadelphia has been discussed on and off many times over the past two decades. In that time, Amtrak said Reading's population has grown by more than 15%, and it cites information from the U.S. Bureau of Labor Statistics about the area adding 35,000 new jobs to the economy since 2000.
Presently, a committee of people representing Berks, Chester, and Montgomery counties is also exploring the restoration of train service.
While that proposal would primarily serve local commuters, Amtrak's plan would link Reading to the nationwide rail system and several regional lines through the various connections available in Philadelphia and New York.
"These new rail connections would improve mobility for underserved communities and provide reliable and efficient transportation to education and employment opportunities in the region," Amtrak said.
The company added that the line would also alleviate traffic congestion between Reading and Philadelphia and on Interstate 95 between Philly and New York City.
"Over 250,000 people commute into Philadelphia each day," Amtrak said. "According to IRNX's 2020 study, the average Philadelphian lost 94 hours, in 2020 alone, sitting in traffic, costing over $1,300 a year in fuel expenses."