ONTELAUNEE TWP., Pa. - Medical workers on the front lines of the fight against COVID-19 don't have much time to sit on the couch, so the people who make couches are helping them out.
"We are really excited we are able to donate medical gowns to the local medical community," said Mike Gappa, the director of human resources for Ashley Furniture's Leesport-area warehouse.
Ashley Furniture in Ontelaunee Township donated more than 2,000 protective gowns to healthcare workers. The gowns were made in the company's Mississippi plant.
"We're able to utilize some of the materials inside of a sofa to make medical-grade gowns," Gappa explained.
The Berks County Department of Emergency Services will deliver them to Tower Health. Since April, officials said hospitals have been in critical need of PPE, specifically gowns. The furniture company didn't need to look far to find the materials needed to make them.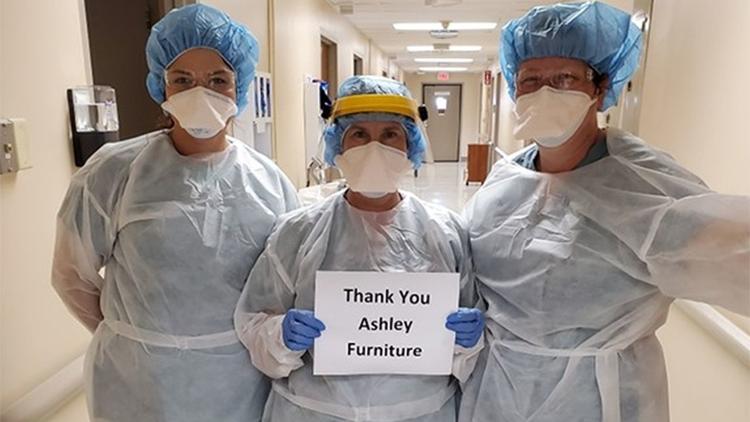 "They wrap around the cushion or the stuffing inside of a sofa. It's to help create that soft feeling inside," said Gappa. "We found a better use for it."
This is the company's second donation to Berks. It gave last month, too, totaling more than 4,000 gowns.
"We're very proud to have this opportunity to give back to the community," said Gappa. "Proud of our employees. They work very hard here."