READING, Pa. — The lone Democrat on Berks County's board of commissioners is speaking out against "the various claims, assumptions and innuendos" that have been made following the county's acknowledgement of a mistake on the Spanish-language instruction sheet that accompanied the first batch of mail-in ballots.
As 69 News reported earlier this week, the instruction sheet wrongly informs voters that the deadline for them to return their mail-in ballot is Nov. 18. The actual deadline is 8 p.m. on election day, Tuesday, Nov. 2.
The commissioners have said that the mistake was the result of the month on the letter's template being changed from May, when it was last used for the primary election, to November, but not the numerical date of 18 to 2.
"First and foremost, the conspiracy claims must stop," Barnhardt, who chairs the county's election board, said in his statement. "This was simply a product of human error, not an intentional act to disenfranchise voters. The County understands the enormity of this issue and we apologize for any inconvenience or confusion that it has caused. Myself, my fellow Commissioners and our staff are dedicated to correcting the issue for this election and to putting procedures into place to ensure it does not happen again."
Barnhardt continued by saying that the most important thing now is to ensure that voters understand that they must return their mail-in ballot by 8 p.m. on Nov. 2.
"Our staff is devoted to helping all residents exercise their right to vote and several efforts are being made to communicate the correct information to voters," Barnhardt said. "Our staff also needs to be able to focus their attention on the many responsibilities they have as we prepare for Election Day. We're all human and errors unfortunately occur, but we now must focus on being part of the solution to help educate our community about how to make their vote count."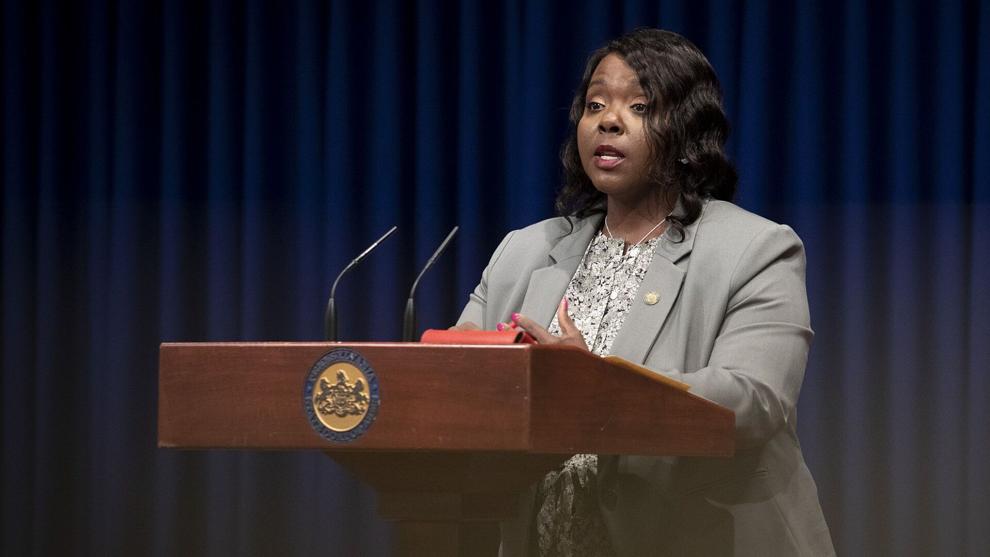 On Friday, acting Pennsylvania Secretary of State Veronica Degraffenreid encouraged the state's voters who plan to use a mail-in ballot to drop it off either at their county's election office or at a drop box.
"Although county election boards will accept voted mail ballots until 8 p.m. on Election Day (Nov. 2), voters should not wait until the last minute. And a postmark doesn't count," Degraffenreid said. "Hand-deliver your mail ballot as soon as possible to your county election office or authorized drop-off location to be certain your vote will be counted."
Berks County has two drop boxes. One is located in the lobby of the Berks County Services Center on Reed Street, between Court and Washington streets, in downtown Reading; the other is at the Berks County Agricultural Center at 1237 County Welfare Road in Bern Township.
Both boxes will be accessible to voters next Monday through Friday, Oct. 25-29, from 8 a.m. until 5 p.m.; on Saturday, Oct. 30, from 8 a.m. until 1 p.m.; and on Nov. 1 and 2 from 8 a.m. until 8 p.m.
The state's deadline to apply for a mail-in ballot is 5 p.m. next Tuesday, Oct. 26.