LONGSWAMP TWP., Pa. - A packed parking lot, a long line, and a snow-covered mountain mark a first in the history of Bear Creek Mountain Resort in Berks County.
"I was excited," said Jacob Ohlinger of Leesport. "I was honestly scrolling through Instagram and I saw that their page posted they were opening up at four, and I was like, 'I gotta get out there.'"
Organizers on the mountain said a weather window opened and they saw a special opportunity.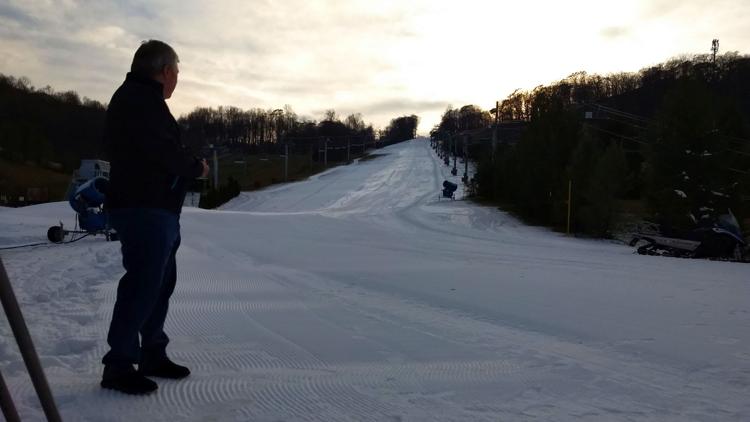 "We had a window, and it was a sustainable window to make snow and it went from talking about it to it kinda looked really promising," said Gary Kline, Bear Creek's director of marketing.
What time is it? #SnowTime @Bear_Creek @69News pic.twitter.com/lRBYAwF2DH

— Tom Rader (@TomRaderTV) November 15, 2019
It's a welcome move for skiing and snowboarding enthusiasts from around the region.
"Yeah, it's pretty exciting 'cuz like, there isn't much snow around here," said Conner Cheng of Bryn Mawr, Montgomery County. "It's like November. It's pretty early."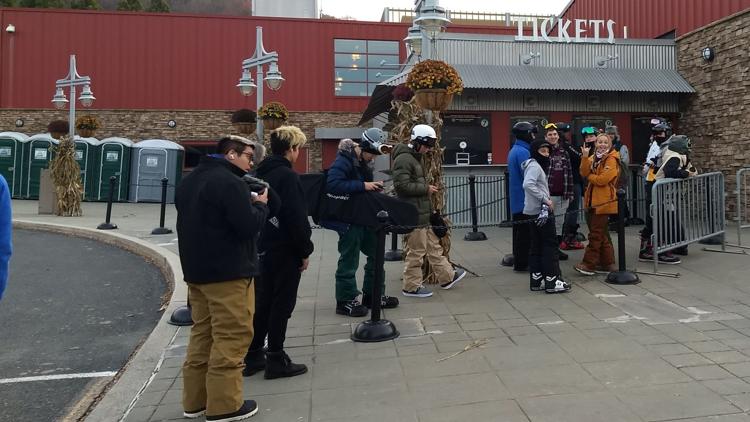 The earliest by weeks, dating back to the first of December 2013, according to staff, and it's a strong economic sign for the resort itself
"We were able to get what we needed done in time and get everything in place and get the mountain ready, and here we are," said Kline.