HARRISBURG, Pa. - The Wolf administration is taking another step in its efforts to combat the rising tide of coronavirus cases in Berks County.
The Pennsylvania Department of Health announced Tuesday that it has distributed an allotment of COVID-19 antigen test kits to various institutions in the county.
The kits are provided by the federal government.
"Antigen test cards are a timely, quick and easy-to-use tool for communities to receive rapid COVID-19 testing," said Dr. Rachel Levine, the state's health secretary. "These test kits... will further help communities struggling with the spread of COVID-19."
Berks is one of several counties the state has identified to be in a substantial level of community transmission.
On Monday, the health department reported 80 new cases of COVID-19 in Berks, putting the county's total at 8,253. More than 59,000 tests have been returned with negative results.
Antigen tests can be considered for people within the first five to seven days of symptom onset and for asymptomatic individuals in settings where there is a high probability that they are positive, such as when they are a close contact of a case, officials said.
"Antigen tests look for pieces of proteins that make up the SARS-CoV-2 virus and are less sensitive than PCR tests for detecting COVID-19 infections," Levine said.
All antigen test results, both positive and negative, are required to be reported to the health department.
Officials did not identify the specific institutions that will receive the test kits, but they can include long-term care facilities, institutions of higher learning, drug and alcohol and behavioral health treatment centers, state and county correctional facilities, and healthcare providers.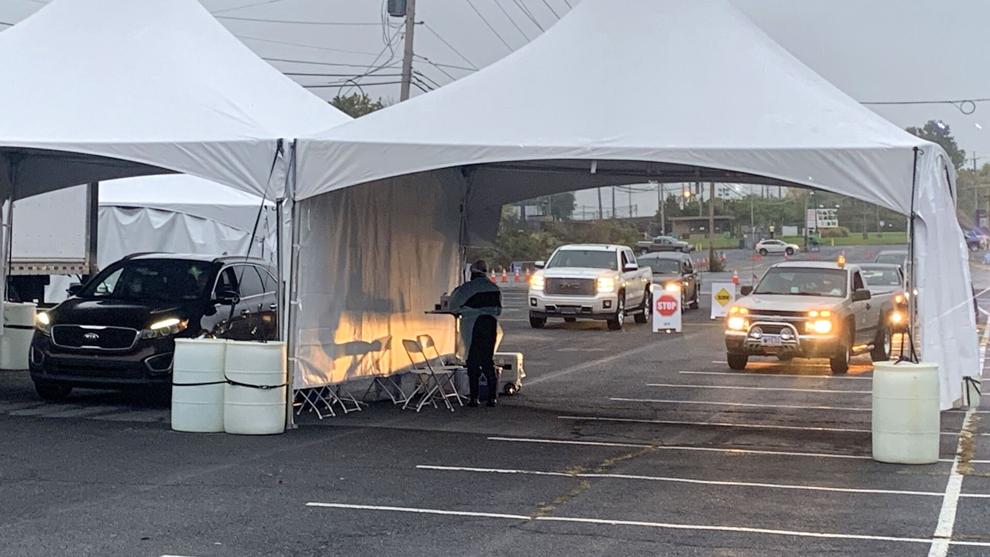 In addition to the kit distribution, the health department continues to operate a free testing site at FirstEnergy Stadium in Reading. The clinic will be open Tuesday through Thursday from 7 a.m. until 6 p.m., Friday from 7 a.m. until 5 p.m., and Saturday from 7 a.m. until 4:30 p.m. You don't need to schedule an appointment or have a doctor's note to get tested.
Other Pennsylvania counties receiving the test kits include Lebanon, Northumberland, and Schuylkill.