MAIDENCREEK TWP., Pa. - A long line of headlights stretched down a street in Maidencreek Township, with cars of people in search of hot pizza pies and an opportunity to help.
"Great turnout," said Izo Younes, owner of Cristina's Restaurant in Blandon. "A lot more than I expected. I didn't think we would go three blocks down with cars."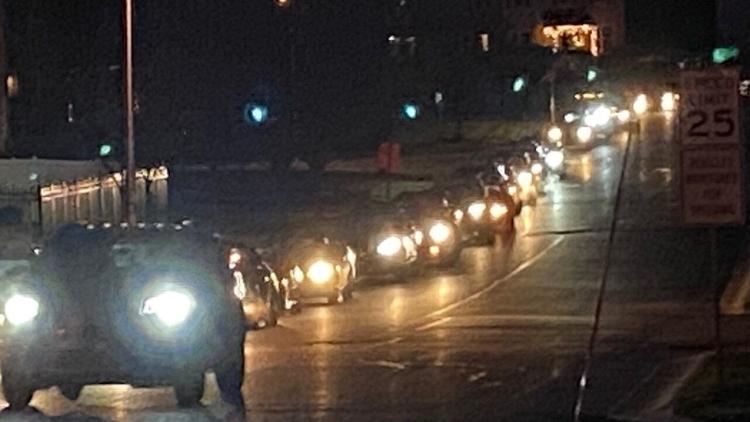 The Berks and Beyond QuaranTEAM was behind the effort, raising funds for Safe Berks while feeding Northern Berks and Fleetwood police and anyone else who just wanted some pizza.
"We did end up raising way more money than we ever could have imagined, so anything, even if it's a dollar people donate, we are more than gracious," said Anna Van Sloun, one of the group's founders. "Even if it's spread of word, we are happy about it."
The staff at Cristina's said it made 80 pies in an hour and expected to make 130 before the night was through.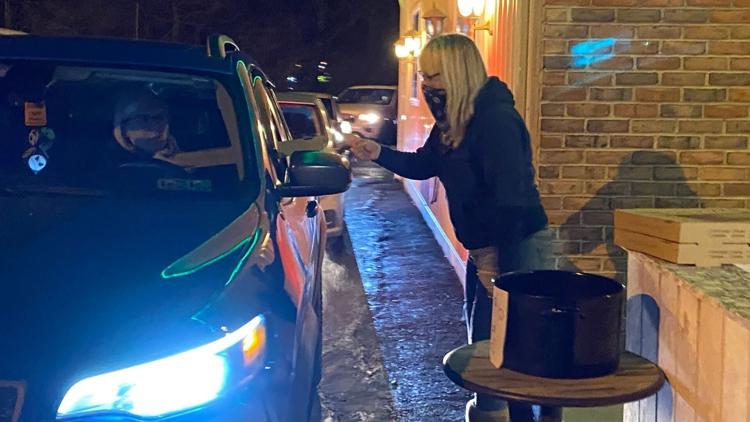 "Even though it's the middle of January, I wish I would have brought shorts today, because we are moving in there," said Younes. "Two ovens, on and off all day, opened and closed."
The group got the idea from a similar effort in another part of the country. The organizers said they were overwhelmed by the response and the donations they already received online.
"Our main focus is to help not only the restaurant business, because it is struggling during the whole COVID thing, but also we want to help first responders, homeless shelters and the public in general," Van Sloun said.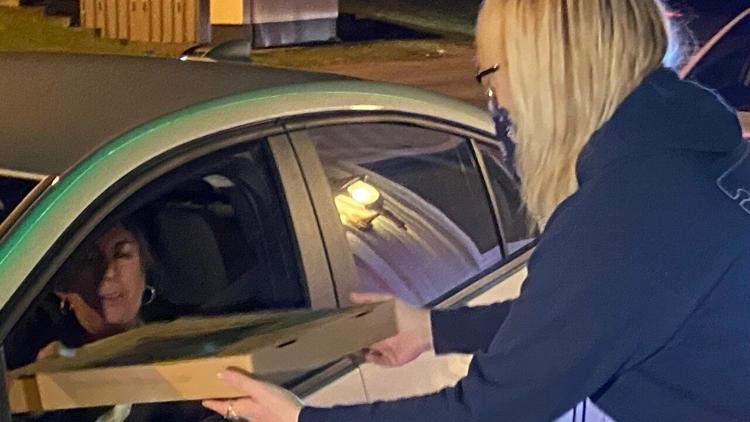 The group didn't have an official total for dollars raised, but it said it's in the thousands.
"We've already served 70 pizzas, and we are literally gonna buy him out," said Jennie Gorman, another founder. "He's gonna make all the pizzas that he has, so we are hoping that whoever is at the end down there doesn't get too upset."
The group plans to do more events like this in the future.