SPRING TWP., Pa. - It's a number that now adds up to a big absence in Berks County.
"It just shows what kind of an imprint that Anthony left with this whole community," said Mike Barone, one of Anthony Myers' former coaches.
Myers died in December after a yearlong battle with brain cancer. He was a standout on the football field and on the ice. Now, in front of family and friends at the BodyZone in Spring Township, number 17 will be retired.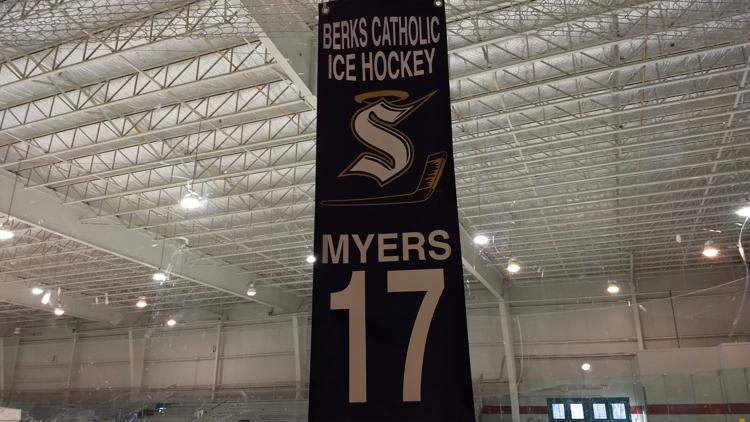 "We felt it appropriate to do it today, since it is January 17, so after tonight, no one will wear his jersey," said Michele Rivera, the president of the Berks Catholic Saints Ice Hockey Club.
As Berks Catholic prepares to take on Schuylkill Valley/Conrad Weiser, a former coach recalled a tournament game and Myers never wavering.
"During one of our games, we got down early and you get frustrated and everything, and you look at Anthony. He just has that smile on his face, 'That's OK, boys. We got 'em. Let's go out and get 'em,'" Barone recalled.
Myers' impact on the community, including the creation of Team 17 Strong, which raises money to help others through difficult times, was on display as hundreds attended his viewing and now have memories of a young man with a lot of courage.
"Our family has been friends with the Myers since we taught Anthony how to skate in elementary school," said Rivera.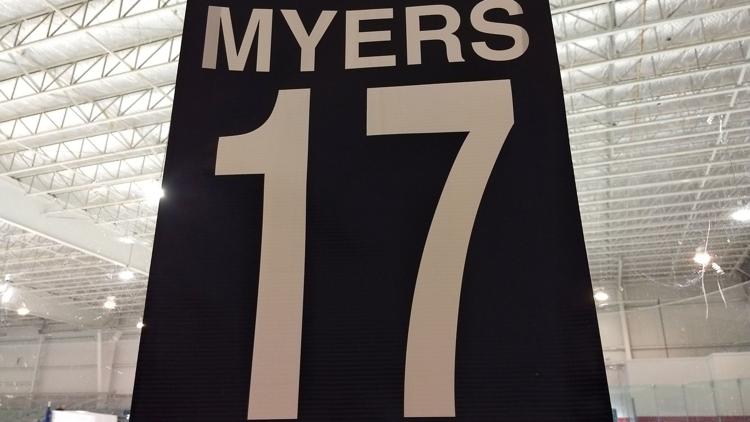 Now, his number will be on display at the Body Zone as a symbol of his strength.
"Seventeen has grown to become more than just a number in our community," Rivera said.