AMITY TWP., Pa. - Two people are dead after a large house fire in Berks County.
A third person was injured while attempting to rescue the two victims, state police say.
Large amounts of smoke could be seen coming from a home in the 100 block of Orchard View Road in Amity Township early Sunday.
First responders were called to the scene around 12:30 a.m.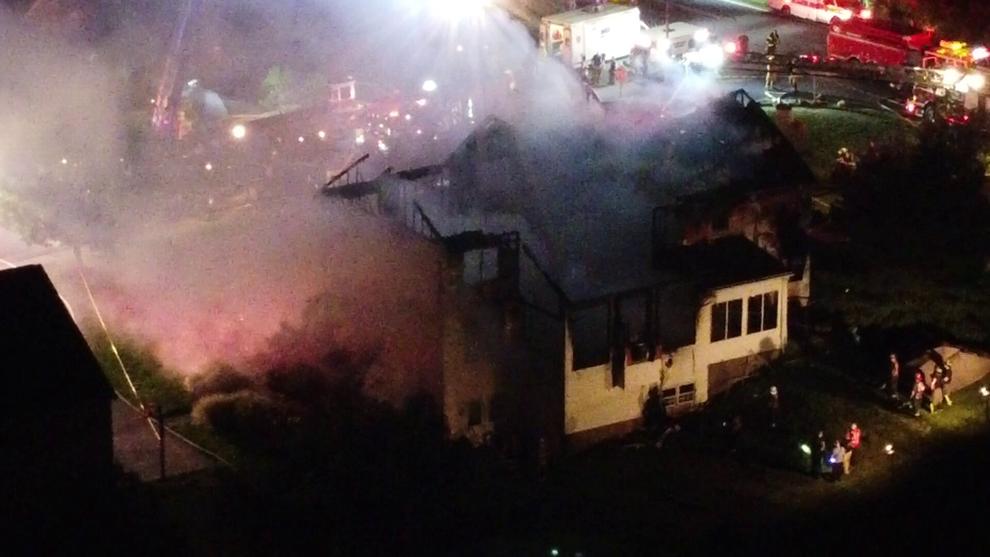 Officials said a man and woman were found dead in a bedroom on the second floor of the residence.
The coroner said a female victim was pronounced dead at the scene at 4:20 a.m. A man was pronounced dead just before 6:00 a.m. 
Officials believe both victims were residents of the home.
Autopsies are scheduled for 8 a.m. Monday at Reading Hospital. 
An injured male had attempted to rescue the deceased victims. Officials said he escaped out of a second-floor window. He is being treated at Reading Hospital.
State police said the entire house collapsed. Both floors and the roof collapsed into the basement.
They said heavy equipment was required to suppress the fire. It's expected that the entire structure will be demolished.
The loss of the home is valued at approximately $600,000.