READING, Pa. | This app is one way you can take a 'byte' out of crime.
Berks County Sheriff Eric Weaknecht says the County Sheriff's Office app that's been around for nearly 8 years is improving with time.
"We have great success with it," said Weaknecht. "It's such an easy way to communicate with people and get feedback right away."
Among its newest features added this year is firearms licensing. "You will fill out the application, you will submit your driver license photos with a picture, and then do the payment. We get that instantly," said Weaknecht.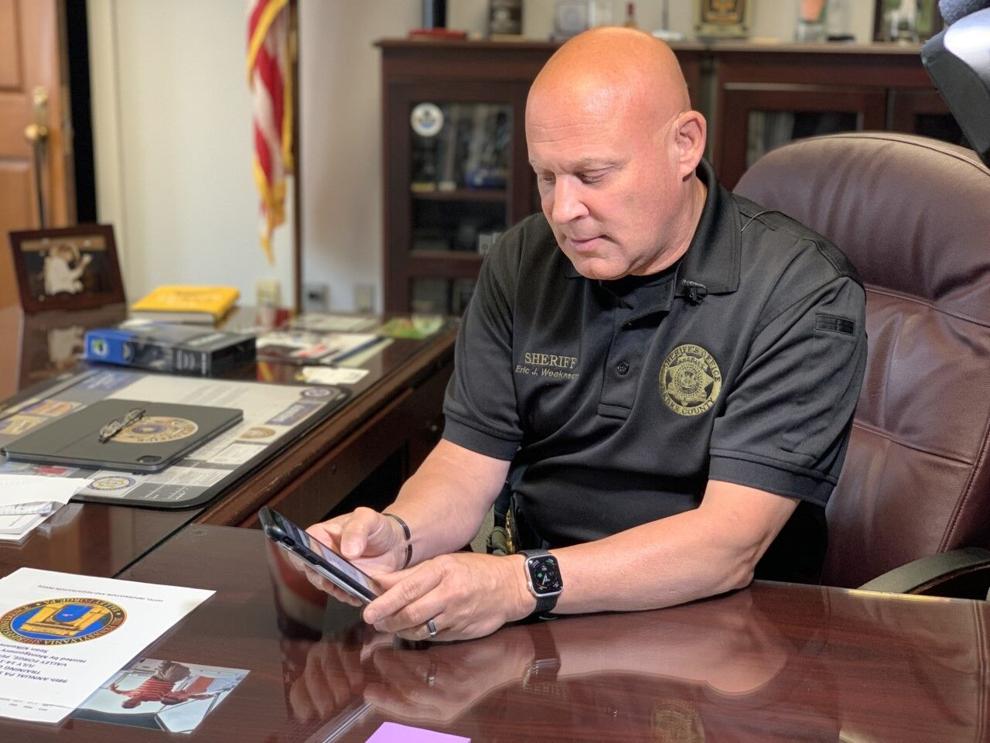 The app has been a crime-fighting tool for the community, too. While you still need to call 9-1-1 for emergencies, users are able to submit anonymous tips right from the top of the main menu.
"We post around 4 most wanted people every single week and as soon as we post them, we get instant feedback on tips," said Weaknecht.
Along with the most wanted, Weaknecht says it's been a tremendous tool in helping to curb drug activity and even find stolen vehicles.
"Just as recently as last week we had a tip come in for a stolen pickup truck out of Reading," said Weaknecht. "Somebody located the stolen pickup truck, we got the tip, we sent it down to Montgomery County, they went out there, they recovered the stolen truck and it's an active investigation. I'm sure an arrest will be made very soon."
As time goes on, the Shierff's Office will continue to update the app, which is available for both Apple and Android smartphones.
"We will definitely be looking at it and making it easier to deal with the Sheriff's office," sadi Weaknecht.