READING, Pa. - Two men described by the police as longtime criminals are back behind bars, this time, accused of running a major drug trafficking ring in south Reading.
"We're never going to stop putting the pressure on," Berks County District Attorney John Adams said during a news conference that was streamed live on WFMZ.com Friday afternoon.
A 16-month investigation came to a head on Thursday, when the police arrested 52-year-old Luis Madera-Pacheco, known on the street as 'Papo,' and 65-year-old Jose Torres-Rodriguez, known as 'Viejo,' both of whom they said have served time in state prison. In spite of their past, police said the two men were slinging heroin, fentanyl and cocaine from the 300 and 400 blocks of South Seventh Street.
"Many, many heroin doses that were poisoning our community," said Adams.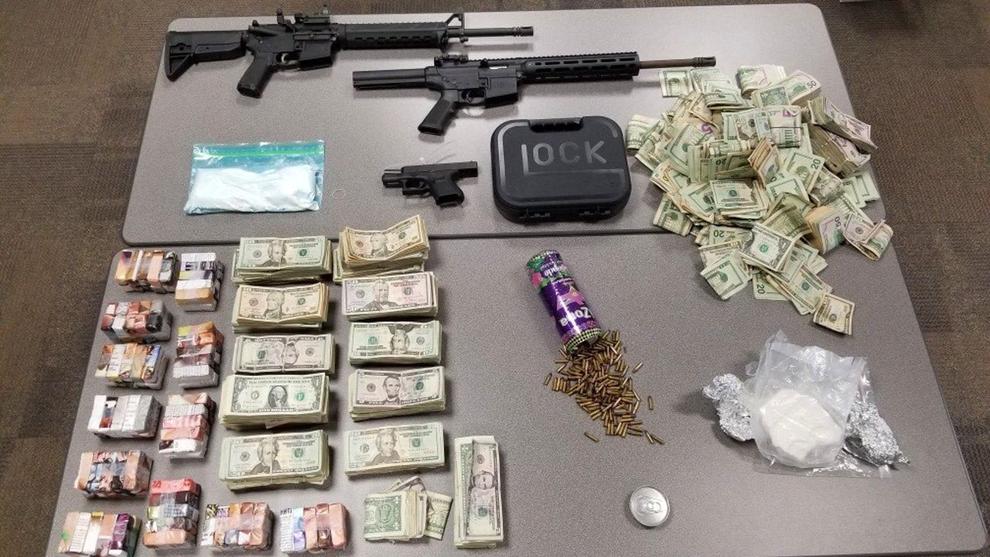 During raids at four houses on South Seventh Street, the police said they found more than 8,000 packets of heroin, $30,000 worth of cocaine, and $250,000. The police also found two AK-style rifles, a Glock, counter surveillance cameras, and a bulk amount of cutting agent.
"We have found, as we all know," Adams said, "that many other crimes that occur in our neighborhoods and in our communities are a result of people who are addicted to drugs, who are involved in the drug trade."
The police said they believe more people were involved in the drug ring. While the investigation continues, Adams said the two men are facing many years in prison.
"Hopefully, we've made a dent in the trafficking of heroin in our community," said Adams.
Both Madera-Pacheco and Torres-Rodriguez are in the Berks County Jail on $1 million bail.